Positano is one of the most famous towns in Italy. It is located on the Amalfi Coast and is known as a popular vacation place for jet-set people. This lovely town is often crowded with tourists who are coming to this place to enjoy on the beach, go shopping, or hang around in numerous bars and restaurants.
Firstly, Positano is a very small town, so with all tourists based in Positano and many visitors visiting this town just in one day, it gets pretty crowded during the day. Some people could feel uncomfortable and unsafe in crowds and may ask themselves: "is Positano safe place?" But Positano is really a very safe place with a crime rate that is almost zero, so you do not have to worry.
Is it easy to walk around Positano?
Even though Positano is truly magnificent, keep in mind that it is placed on a hill, so there are many steep and tight streets with a lot of staircases. Therefore, even a short walk may require climbing some stairs to reach some restaurants or shops. But still, if walking does not cause problems for you, everything will be fine, and you will have a satisfying time in Positano.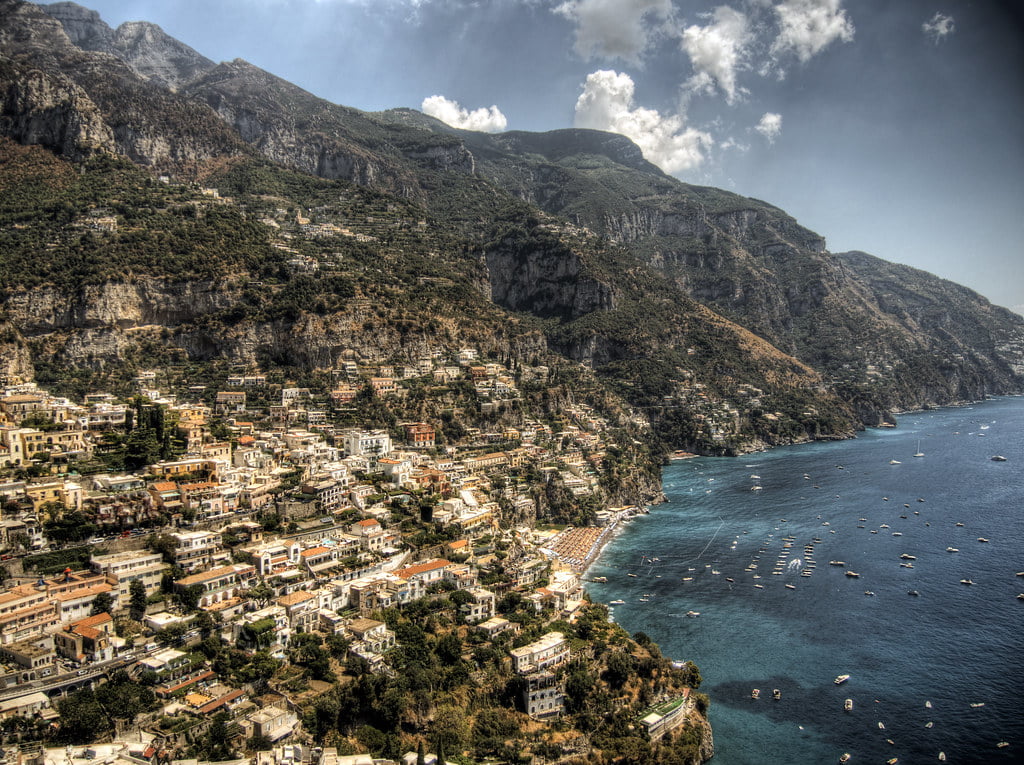 If you are coming to Positano by bus, you will get off at the top of the city, so prepare yourself for carrying your luggage down to your planned hotel or apartment. If the hotel or apartment is closer to the beach, it is more expensive, so tourists naturally pick places for staying that are higher in the hills. So, if your hotel or apartment is more than 500 meters away from the beach and located on the hills, keep in mind that you will have to walk downhill and uphill every day.
Is Positano beach safe?
Positano, with its large sandy beach, is a perfect summer destination. But, summer in Positano is usually very hot, with very dangerous sun rays during the day, so you should always protect your skin from possible sunburns and have enough water by yourself to stay hydrated.
Luckily, you can find sunbeds with umbrellas for rent on the beach. They will protect you very well, but they are not free. You should expect a little higher prices in Positano than in other Italian cities because of many celebrities that come to this little jewel on vacation.
Is Positano safe place at night?
At night, Positano is quiet because most of the day-tourists left by the evening. The only loud and party place in the town is a popular disco club called "Music on the Rocks." You can freely walk in Positano at night without worrying about anything. The only possible incident could come from some drunk young people, and it is minor and very rare.
Overall, Positano is a very safe town as well as the whole Amalfi Coast. There are few lifeguards on the beach during a summer day, so you can be sure that swimming is pretty safe. In Positano, there are not many pickpocketers like in some other Italian cities, but still, you should always watch your valuables or keep them hidden. The peak season in this little town is in the summer months, while Spring and Autumn is also very popular time for tourists. In Winter, many hotels and apartments are closed even though the weather is quite good for that part of the year.
Check out more articles about Positano: