Peschiera Del Garda is a town in the province of Verona, in Veneto, Italy. It's a great place to add to your list of places to visit, when planning a trip to magical Italy. Planning a trip can be stressful but if you start making plans well ahead of time, then you won't have any bumps in the road. Those that do arise can be easily sorted out by discussing it with your travel agent or getting your family's input.
Pick a hotel
When you start your Lake Garda Holidays planning, you should probably pick a hotel before you leave on your trip, so you can be sure you have a secured booking. There are many hotels in Peschiera Del Garda and to pick the perfect one you will have to take a few minutes to figure out what you and your family will need. Determine out how many rooms you must get, how many days you plan to stay, and what hotel facilities you won't be able to live without. Make a few calculations to see what your budget is and then get online, or talk to your travel agent to see what your options are.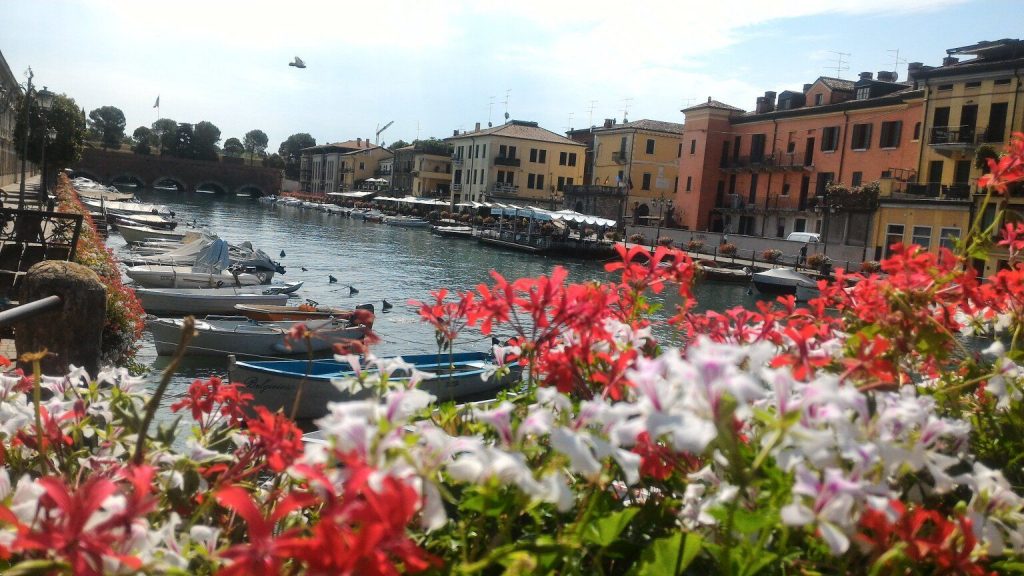 How to get to Peschiera Del Garda
Since Roman times, Peschiera Del Garda had an important part in the transportation around and across the lake. The city of Peschiera is well connected to all places on Lake Garda by regular boat lines. Several cruising tours are starting from here as well. Exploring Lake Garda by boat is a unique and unforgettable adventure that you must work into your holiday plans. Remember to take your smartphone or camera with you, because you wouldn't want to miss the opportunity to take some great pictures!
Gardaland
This town has something to get the adrenalin pumping and your heart beating. A great amusement park! Gardaland is the largest amusement park in Italy and also one of the largest in Europe. There are rides for only the brave, such as Blue Tornado and Raptor, but they also cater to those who prefer something not to action-packed. You can enjoy discovering the ruins of an ancient oriental temple on a rubber dinghy or take your children to enjoy the Fantasy Kingdom. Most of the bigger rides have a height restriction of 1m and they have a special offer that lets you go into the park for free, if you are under 1m or over 60 years old. This amusement park in Peschiera del Garda has 11 different shows every day and 5 theme restaurants, that you can go for a delicious lunch or snack.
Taste Gelato
Italy is very famous for their great ice cream, or better known as Gelato. It's made of eggs, sugar, whole milk and some flavoring. It's creamy and very tasty! The Gelato is sold in big scoops at various ice cream stands or little cafe's. This is something the adults and children can enjoy together, so spoil yourself by sitting down at a cafe or buying some from a stand while you are exploring the town.
Old town
At the time of the Roman Empire, Peschiera del Garda has a very important and strategic position in the defense of the Lake Garda. A fortress was built, in what was then known as Arilica. Nowadays, there's no more need for those armies and fortresses for protection. Inside those walls, you will now find a lot of small shops and plenty of hotels. Women have a great time browsing through all of the shops in Peschiera del Garda looking for clothes or gifts to take home to family and friends. If you are traveling through Italy and plan to do some shopping in all the towns, consider having a set budget for each town to ensure you won't run out of money when you reach some of the last places on your list.
Something that will definitely catch your eye is the monumental Porta Verona which is one of the entrances into the old core of the city. It was designed by the famous architect Sanmicheli. It's absolutely breathtaking! The second entrance is known as Porta Brescia.
Churches in Peschiera
Throughout Italy there are beautiful churches and one that you must visit in Peschiera del Garda is the church of San Martino. It's one of the oldest in the Verona diocese and was first mentioned in an ancient document from the first half of the 11th century. They had to do quite a lot of renovations during the 15th century. There was a period in the 18th century where the church was used as a hospital and military warehouse by the french. In 1822 it was demolished and rebuilt. In 1937 the interior was beautifully decorated by Pino Saoncella. There's a high altar and four others which have been dedicated to Blessed Andrea, the Madonna, to the Sacred Heart and Saint Anthony of Padua.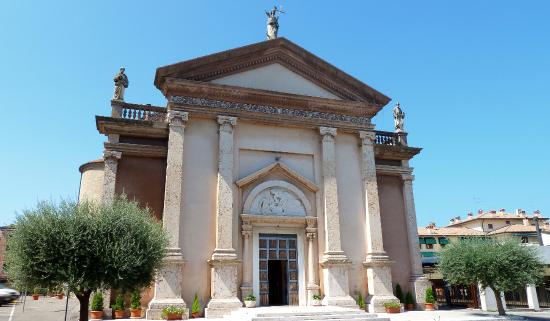 Art galleries
If you are an art lover, then you must pop into a few of the art galleries located on some of the small side streets in Peschiera del Garda. You will be amazed at the gems you can find in the small, hidden away galleries. Italy has a lot of very talented artists and even if you don't have the budget to buy a few pieces, you should still spoil yourself by spending a whole day just browsing through the galleries. If you do decide to buy a painting, most galleries will have an option for you to have it wrapped up and shipped to where ever you need for it to go. This is great, especially if you are still going to travel and not on your way home yet. No one wants to have a big piece of art that they need to drag around everywhere, worrying that it might be damaged somewhere along the line.
Bring your family
A holiday to a lovely place like Peschiera del Garda should be enjoyable to the whole family. The town has so much to offer that everyone will be able to leave feeling refreshed and ready to take on school, work or life in general when you return back home. Take a lot of pictures so you can remember all the good times and share it with friends, family and collegues.
Related posts: