Parma is a university city located in northern Italy. It is one of the largest cities in the Emilia-Romagna region, with more than 192,000 residents. The city is famed for Parmesan cheese and Parma ham, and it is the first Italian city in history to become UNESCO's heritage site for Gastronomy. Parma and its county, Emilia-Romagna, is a bridge between continental European cuisine and the Mediterranean diet. It differentiates itself because of its locally made pasta dishes, pork products, cheese, and red wines.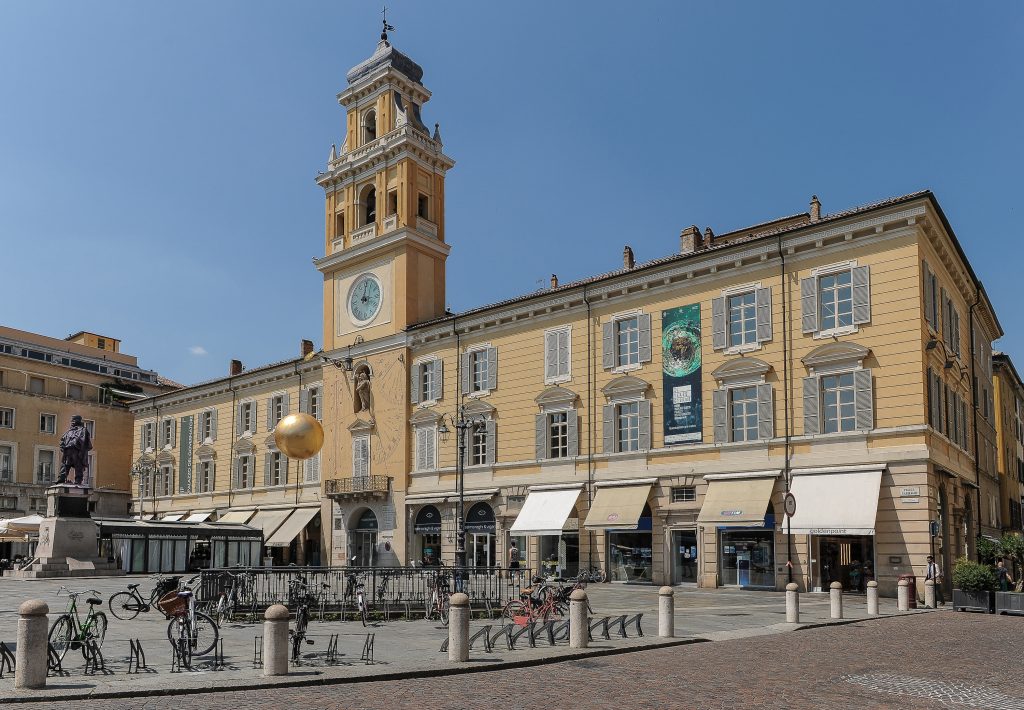 The Romans founded this beautiful city in 183 BC, and it was very important as a road junction. Parma was rebuilt in the Middle Ages and was ruled by its bishops from the 9th century. It is the city that the Italian flag, or il Tricolore, was first adopted. The main attractions in Parma are Grand Romanesque Cathedrale, Baptistery with ancient frescoes, Pilotta palace with the gallery, theatre and museums, and of course a lot of restaurants with delicious and authentic food.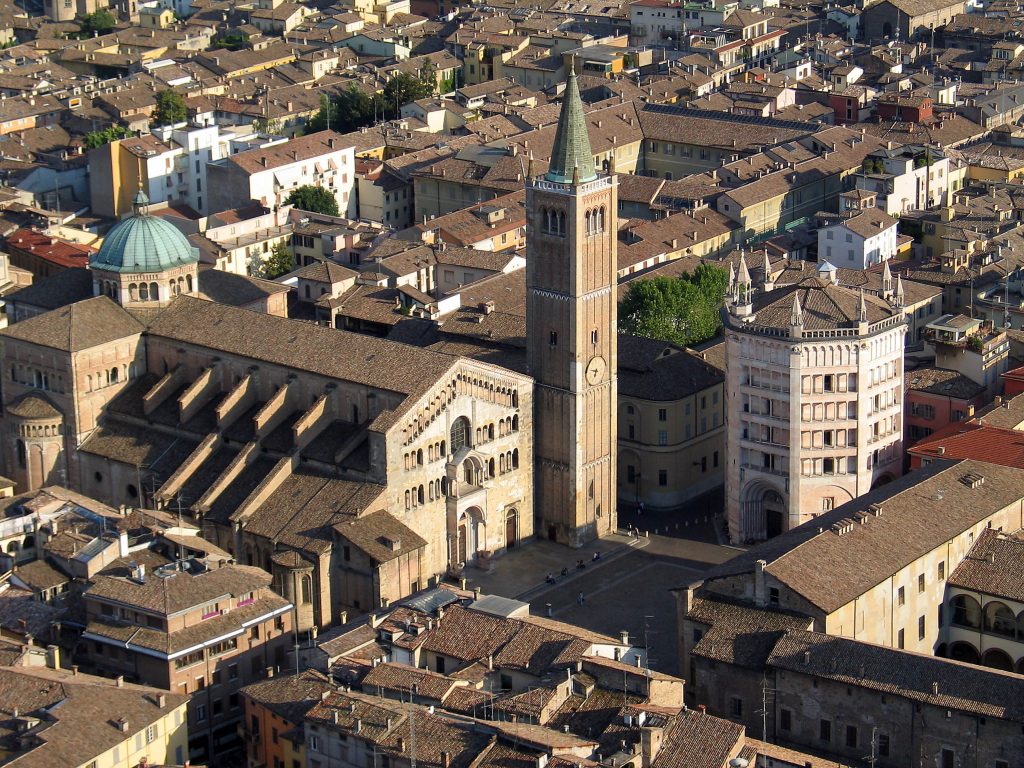 In this travel guide, we will show you everything you need to know about Parma. We are not paid to advertise any hotel, restaurant, coffee bar, or other service. All reviews are based on our personal experience.
Parma Italy: Location
Parma is located in the northern Italian region named Emilia-Romagna. It is positioned 53 miles (86 km) far from Bologna, 72 miles (116 km) far from Milan, and 84 miles (136 km) far from Florence. Below you will find a link to a map of Parma, Italy.
Best time to visit Parma
The best times to visit Parma for ideal weather are Spring (from April to June) and Autumn (from September to October). However, Parma has enough activities and can be visited in any season. In Parma, there is a humid temperate climate. Winters are quite cold and damp, while summers are hot and muggy.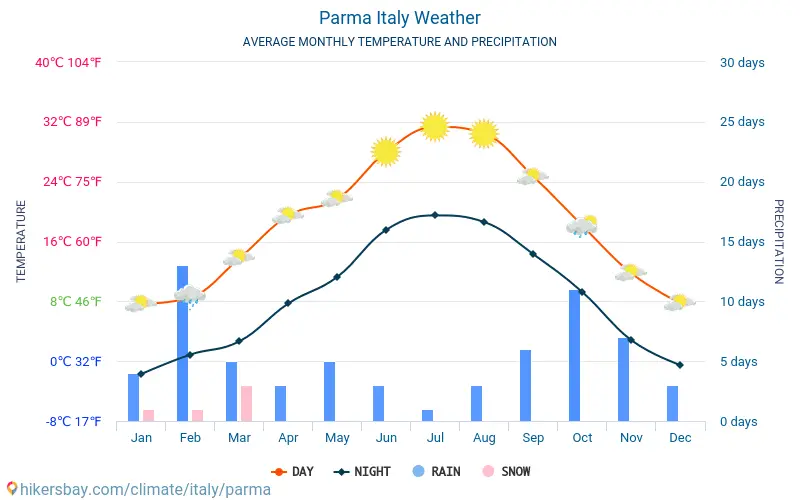 The average temperature in Spring and Autumn is around 68 °F (20 °C) which is very comfortable weather for walking around the city. In the Summer (July and August), the temperature can reach 95 °F (35 °C), while the average temperature for these months is 86 °F (30 °C). Temperatures in Winter can remain around freezing even during the day, especially in December and January when the average temperature is 37.4 °F (3 °C).
Reasons to visit Parma, Italy
Incredible food
For sure Parma is not the most picturesque city you can find in Italy, but most of its beauty as a city comes from its amazing food. From meat to cheese, the food in Parma is legendary. When visiting Parma, you should definitely try original Parmigiano-Reggiano, Prosciutto di Parma, Culatello di Zibello, fresh, handmade pasta, as well as other delicacies, such as Spalla Cotta di San Secondo and Borgotaro mushroom.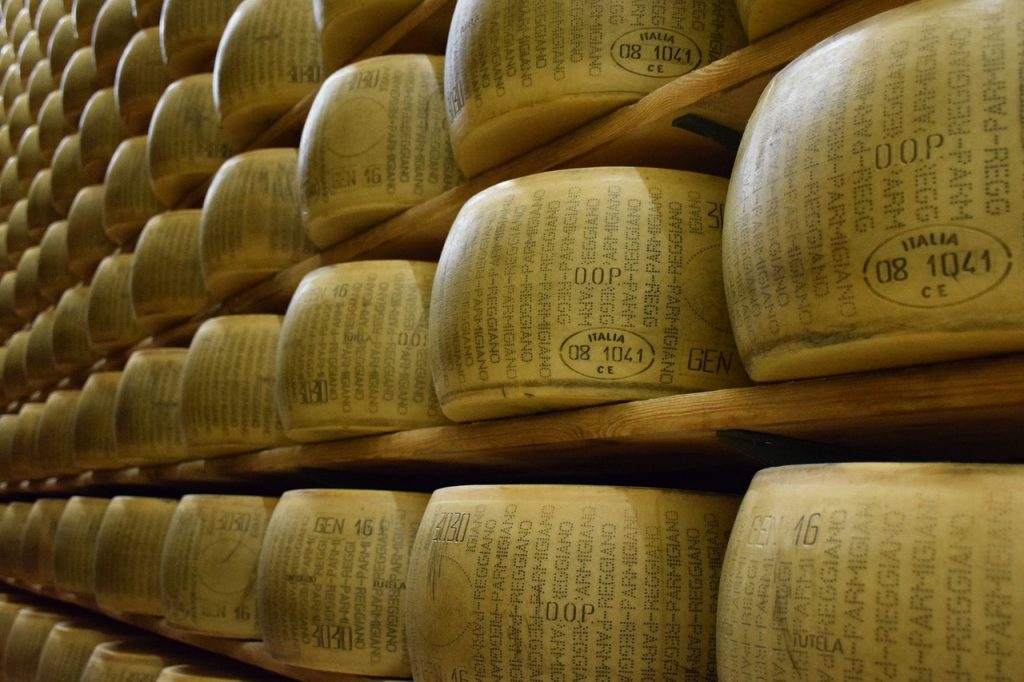 History & Culture
The Parma foundation's official date is considered the year 183 BC when the city was taken under Roman jurisdiction. But, Parma's many historical sights include the 11th-century cathedral and its baptistry. The construction began in the 12th century, and today it's considered one of medieval Europe's most important buildings for its straddling of the Romanesque and Gothic architecture periods.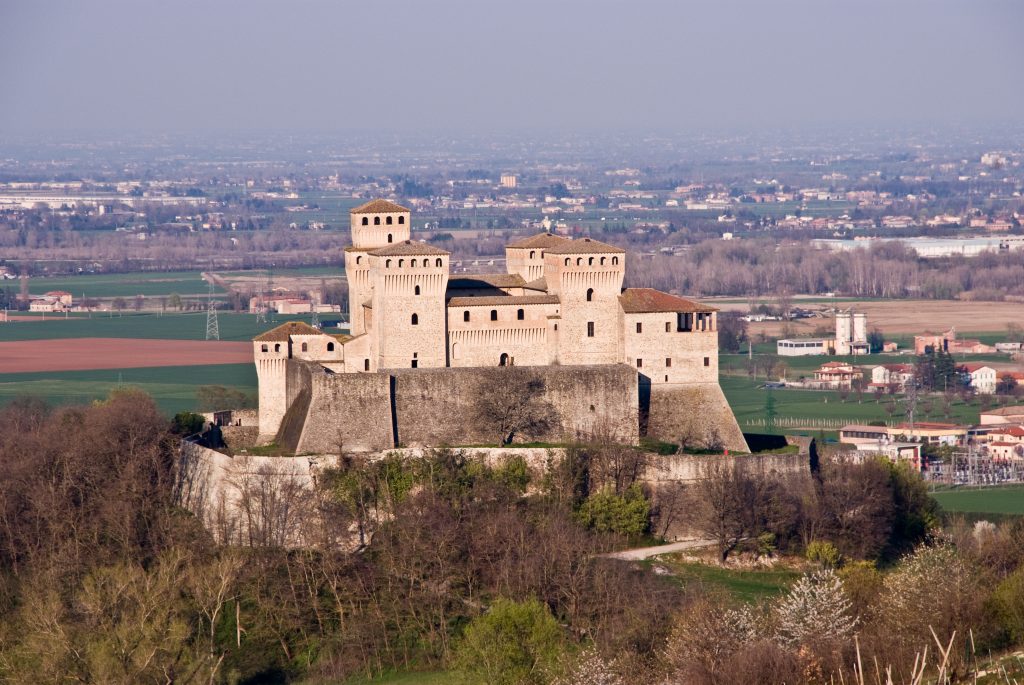 The surroundings of Parma are scattered with castles built by noble families between the 14th and the 15th century: Bardi Castle, Castle of Torrechiara, Rocca Sanvitale of Fontanellato, and Reggia of Colorno. This amazing city is the perfect example of how historical and modern buildings can fit together.
Art everywhere
Parma is a "must-see" city for every art lover. It has a beautiful National Gallery (Galleria Nazionale) where you can enjoy artworks by local artists Parmigianino and Correggio and masterpieces made by Leonardo Da Vinci and Canaletto. Also, there are a lot of private galleries in the city which you can explore.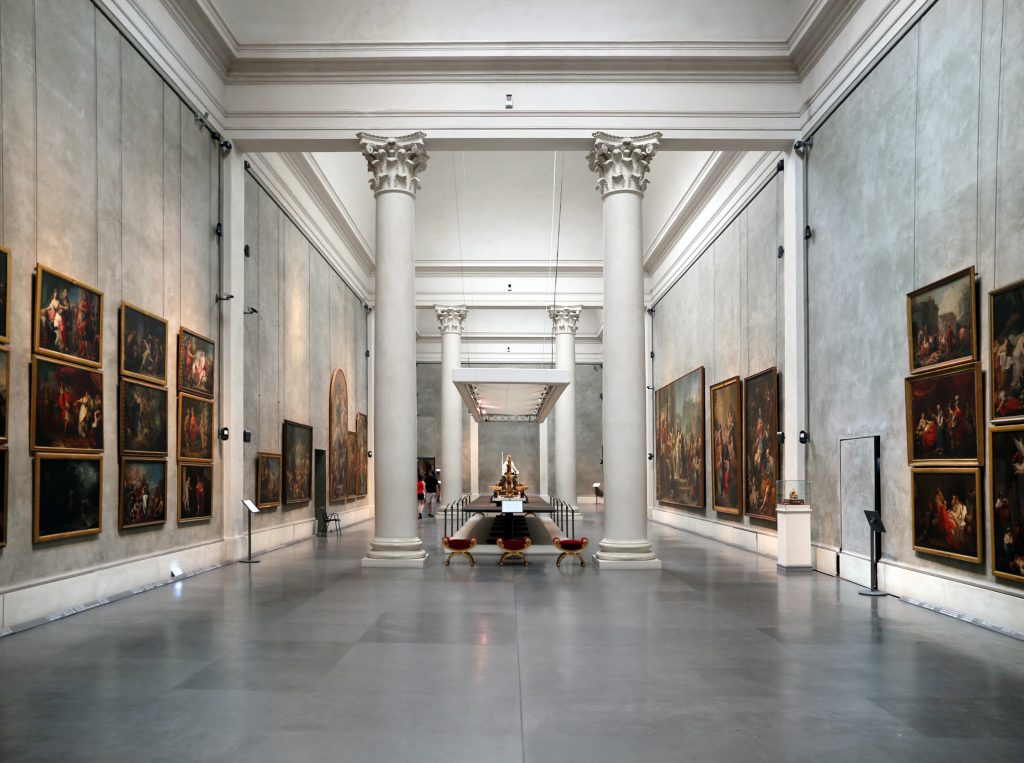 Not to mention Parma's churches where you can find spectacular frescoes, as well as the University of Parma, where the collection of more recent fine art, photography, and fashion is kept.
Classical music
Parma is the birthplace of two of Italy's most famous musicians, composer Giuseppe Verdi and conductor Arturo Toscanini. You can find most of their legacy in city museums or in the Teatro Regio, one of the most renowned opera houses in the world. If you visit Parma in October, do not miss Festival Verdi. It is a festival which offers days of concerts, music, and celebrations in different theatres around the area.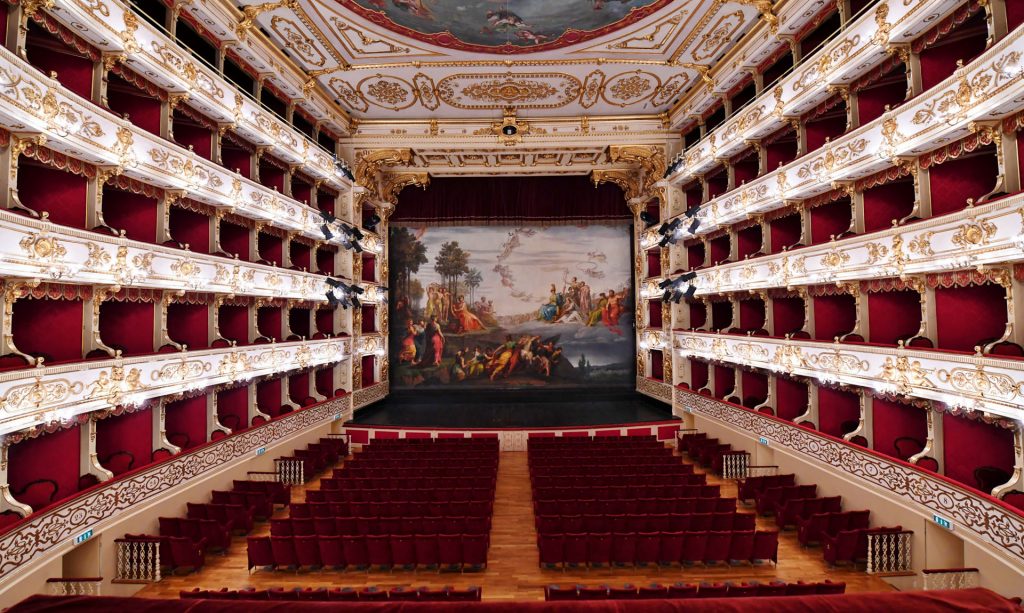 Easy to explore
Parma is small enough to see the main attractions on foot. Most of everything you need to see is within reach of the city center. Also, if you do not want to walk, you can use public transportation or rent a bike.
Free attractions
You can visit Parma's Cathedral, Garibaldi Square, Sanctuary of Santa Maria Della Steccata, San Giovanni Evangelista, puppet museum, and Toscanini's house without paying a ticket.
Kind inhabitants
In Parma, there is generally a positive attitude towards others that you experience only rarely. Wherever you go, people have a nice smile on their faces. You will be in a super good mood while walking around the city.
Beautiful surroundings
There are so many beautiful things you can visit near Parma. Some of them are definitely the house of Giuseppe Verdi in Busseto, an amazing labyrinth made with bamboo plants and gorgeous medieval castles.
What to do in Parma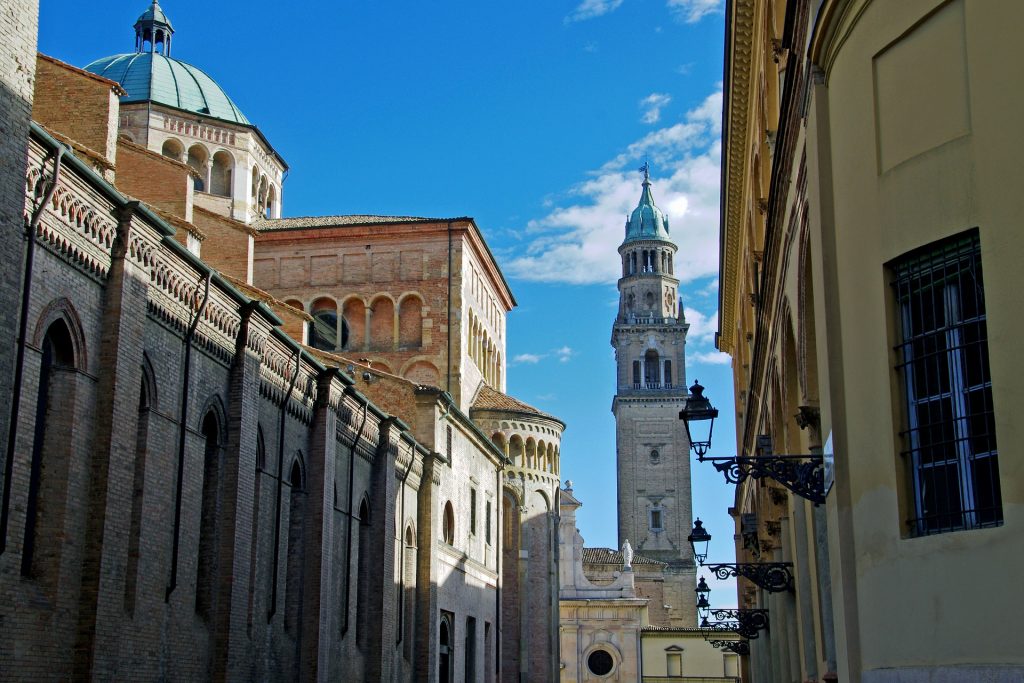 Explore the center
Parma's center is a very colorful and very walkable place with beautiful buildings, amazing restaurants, beautiful gardens, medieval piazzas, and interesting shops. You will have an excellent time while exploring the old center of the city.
Try handmade Prosciutto di Parma
Prosciutto di Parma (Parma ham) is an Italian dry-cured ham that is usually thinly sliced and served uncooked. Parma ham production has strict geographical boundaries. All producers must be located in the hills around the city of Parma. Prosciutto di Parma is the leading brand of typical Italian wine and food products, so you have to try original and homemade ham while being in Parma.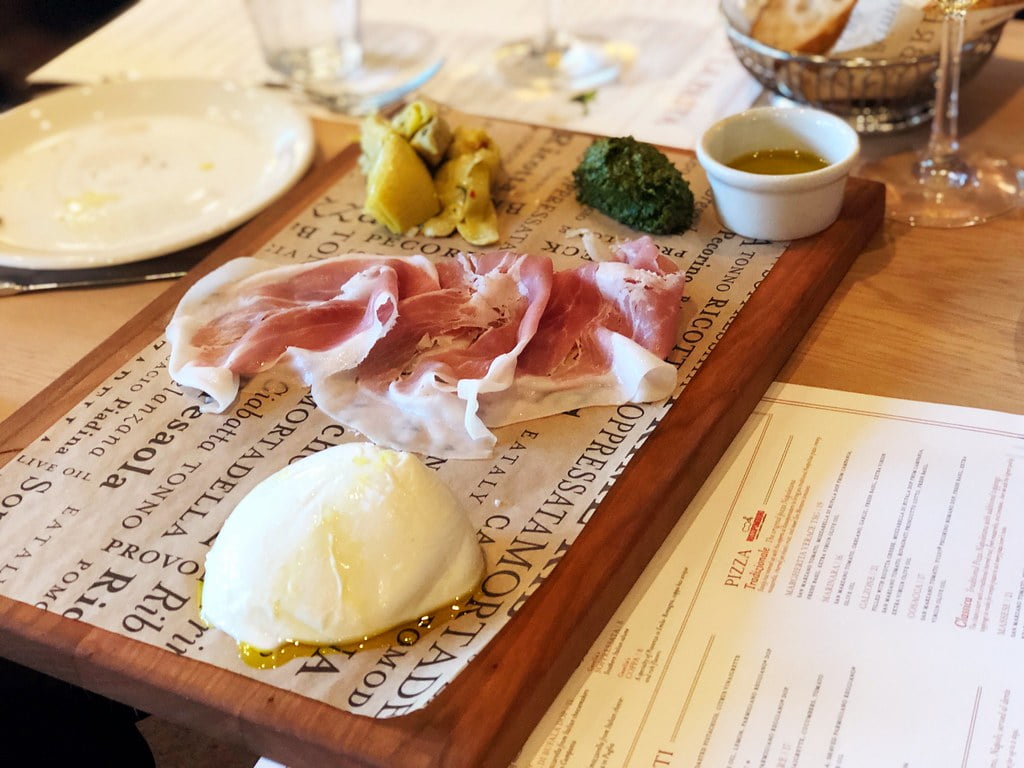 Book Parma Cheese Tour & Tasting
If you are visiting Parma, you have to try original and handmade Parmesan cheese called Parmigiano Reggiano. To be sure that you are trying original Parmigiano, we suggest booking a tour. The best tour you can get for a good price is Cheese Tour & Tasting in Caseificio San Pier Damiani.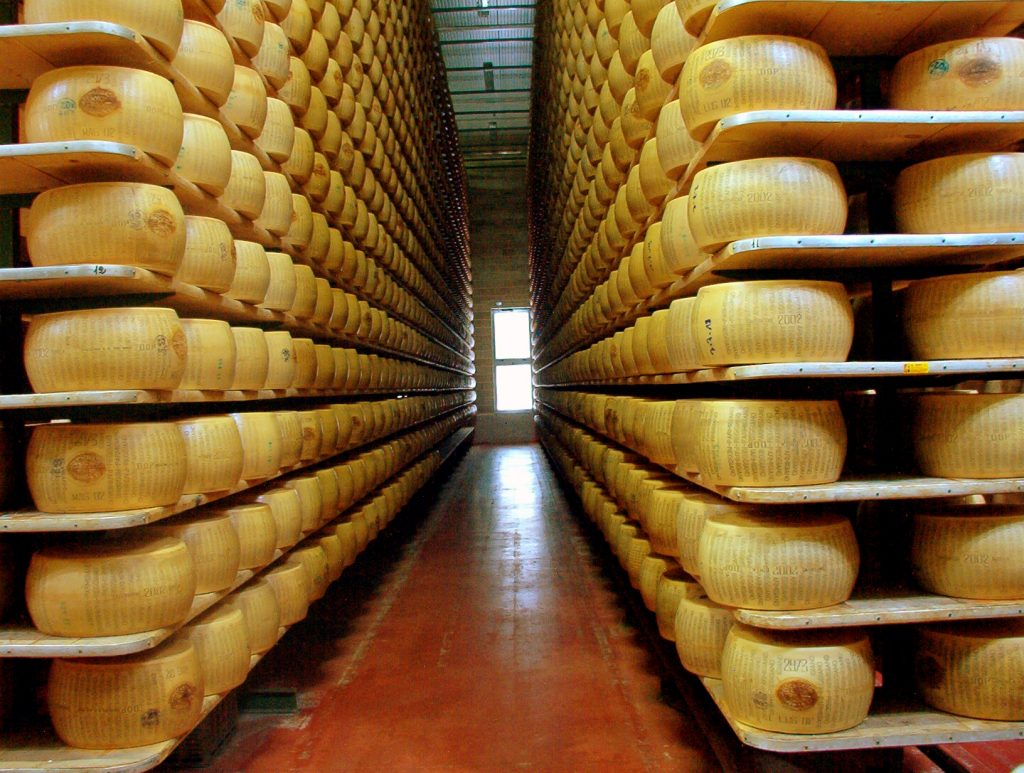 It is a cheese factory that has produced handcrafted Parmigiano Reggiano since 1965. In this tour, you will have an opportunity to visit the factory and to attend milk transformation from the curd to the round of Parmesan cheese. Also, 12, 24, and 30+ months old cheese tasting with sparkling red wine is included in the price of around 25$ per person. Caseficio San Pier Damiani is located in Strada Gazzano 35/A, which is outside the city, so you will have to travel by car or taxi. For booking and more information about the tour, you can call Roberta (the owner) at this number: +39 0521 645181.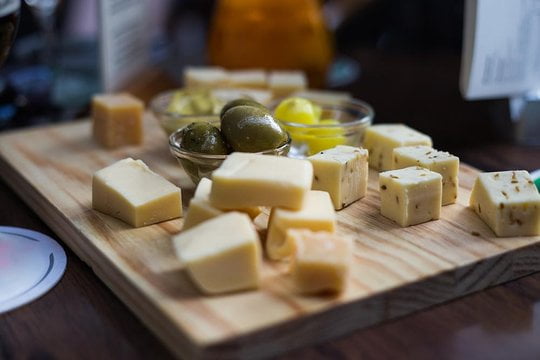 Walk in the park
Parma has two beautiful parks where you can breathe fresh air and enjoy a pleasant walk.
Parco Cittadella is a large park with good designated running areas, a children's playground, and a sports field. There is an impressive entrance to the park and medieval walls that are perfect for a walk. The park also has those tiny fountains where you can drink clear water during the hot days.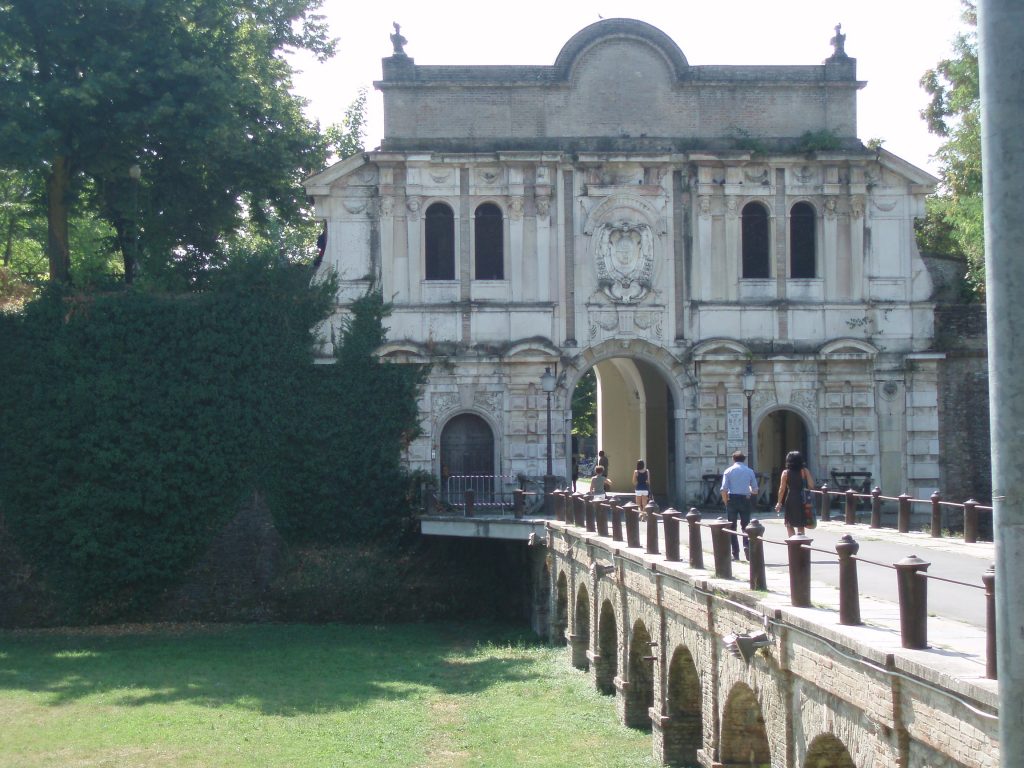 Parco Ducale is a lovely, quiet, and big park with many beautiful areas. This park is close to the city center and makes for a good place to relax and enjoy the gardens, historical statues, and palace Ducale. Inside the park, there is a nice lake with a fountain and many fishes and turtles.
Rent a bike
Parma is the perfect city to discover by bike because it is flat and has short distances between attractions. There are two ways to rent a bike in Parma: rental at the Cicletteria located at the Railway station or through the app Bicincitta. An hour on the rental bike costs only 1,50 euros and 24 hours only 12 euros.
Visit Botanical garden
The University of Parma owns Orto Botanico di Parma. The grounds are not huge, but they are well-cared for, and plants, shrubs, and trees are labeled. Also, there is a great little "sub-garden" of medicinal plants. The botanical garden is worth visiting if you have an afternoon to spare because it is not far from the Ponte Italia.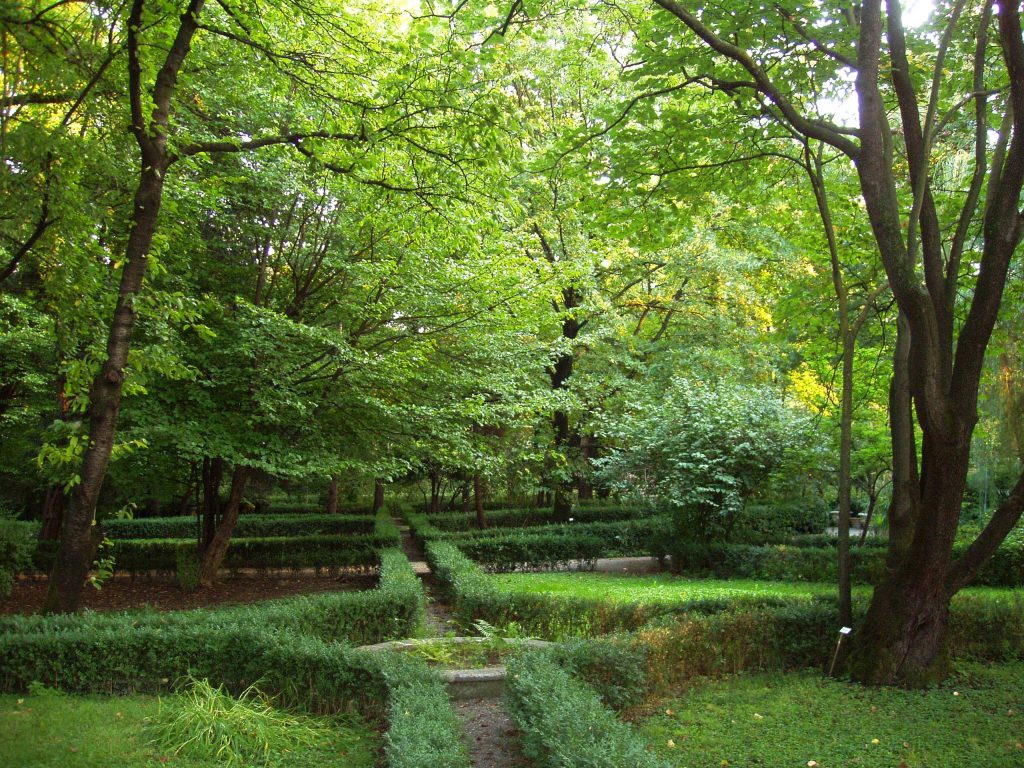 What to see in Parma
Garibaldi Square
Garibaldi Square is a prominent town square in Parma which dates back to the 13th century. On the square, you will find the Garibaldi statue and Pallazo Del Governatore, a major government building for hundreds of years. This large square is very busy most of the time, and from there you are close to the many old churches, shops, restaurants, cafes, and many of the things to do. So you can use Garibaldi Square as a central location.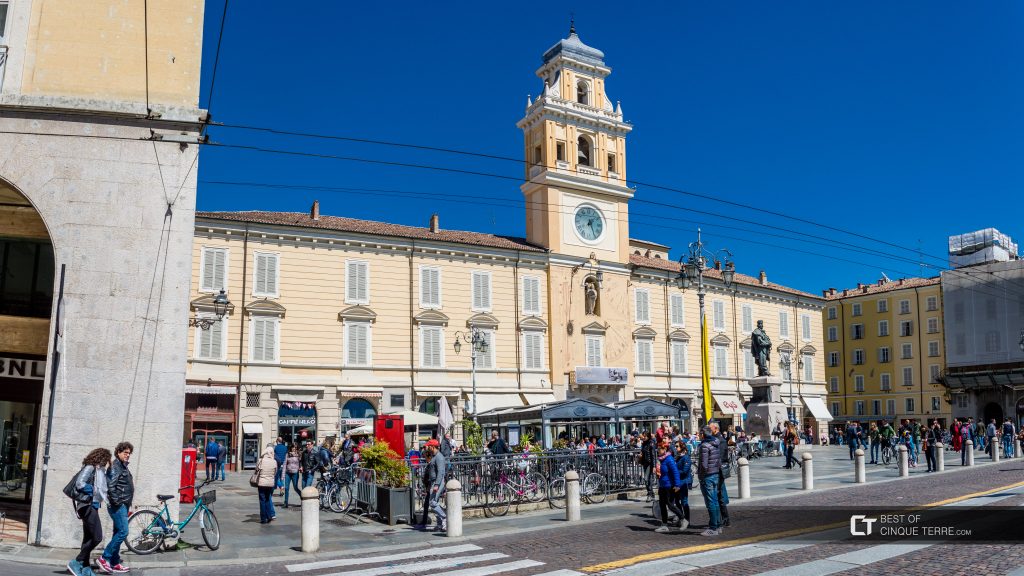 Parma's Cathedral
Cattedrale di Parma is a stunning masterpiece from the 11th century. The cathedral has an unreal interior. Every inch is covered with frescos, and it is a breathtaking sight, and all paintings are in incredible condition. Do not miss it because it really stands out in all of Italy. Just step in, because the entrance is free.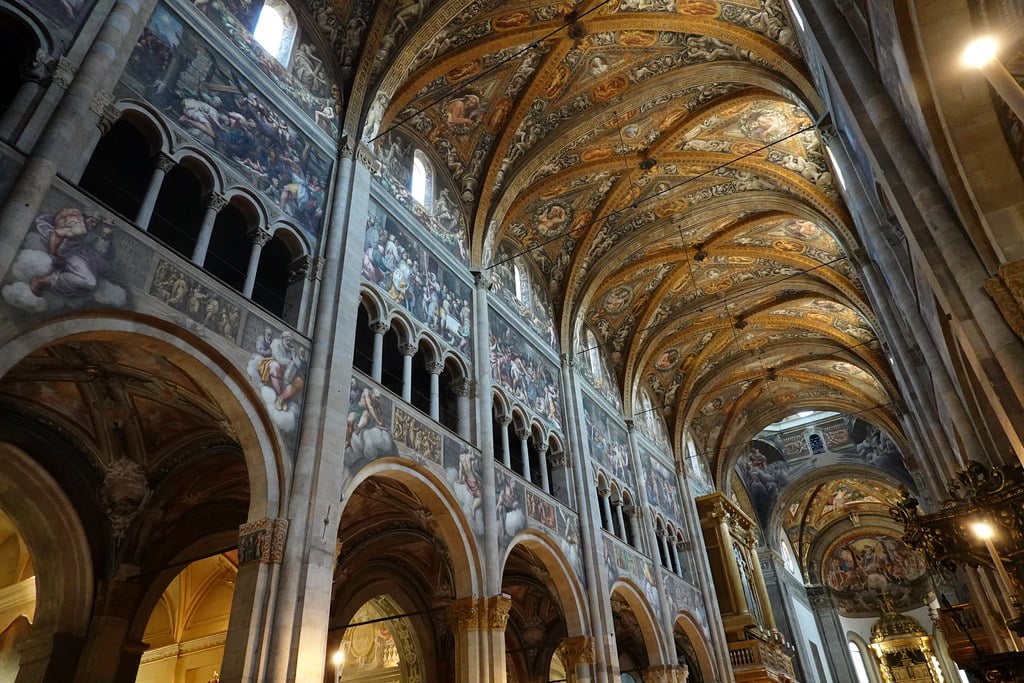 The Baptistery of Parma
Battistero di Parma is an interesting building dating from the 12th century. The building is built of rose-colored marble, which almost glows when the sun strikes it. The frescoes inside are stunning, and you can spend a whole day looking at them. There is a cost of 8-10 Euros per person to visit with discounts given for both teachers and students. The ticket includes the entrance to a museum in the same square. Tickets are sold across the square at the museum.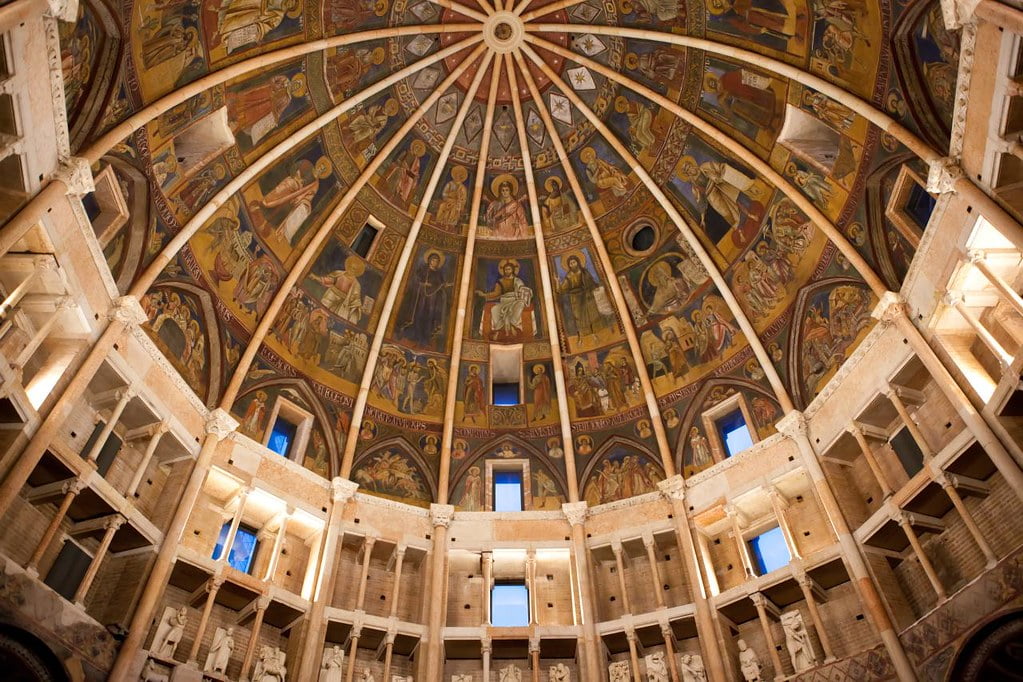 Pilotta palace
Pilotta palace is a very large building in the historical center of Parma that also houses Teatro Farnese, the Archaeological Museum, the National Gallery, and the Palatina library.
Farnese theatre
Teatro Farnese is a Baroque-style theatre in the Palazzo Della Pilotta that was built in 1618. The original theatre was bombed in World War 2, but it was reconstructed well with original wood. This is a unique wooden theatre that is definitely worth seeing. There are no single tickets for the theatre, so you must pay 10 euros for a combined ticket to the theatre, the gallery, the library, and the archaeology museum. Click here to buy tickets online.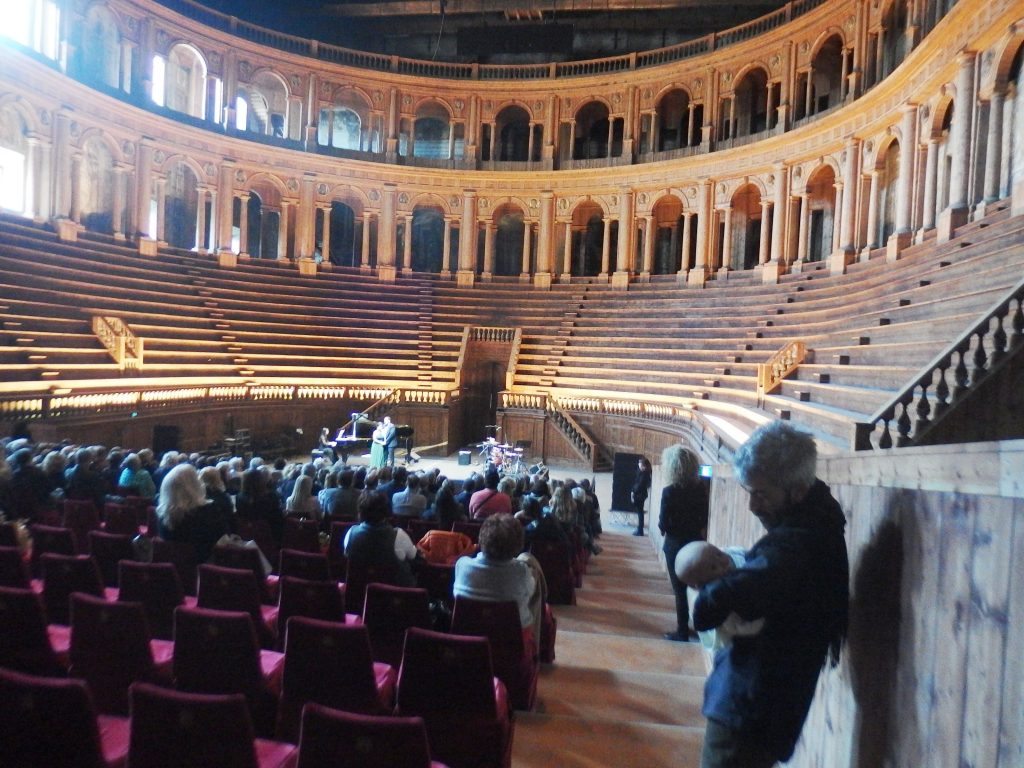 Archaeological Museum
The Archaeological Museum tells the story of the origins of Parma and reveals artifacts of rare beauty and great historical importance. There are four rooms with Egyptian Greek, Etruscan, and Roman artifacts and statues. It is rather small but worth a visit.
National Gallery
Galleria Nazionale is an art gallery in Pillota palace where you can see famous paintings made by Leonardo da Vinci, Correggio, Parmigianino, and a lot of other painters. All artworks were made in Medieval and Renaissance. The gallery is very large but worth seeing.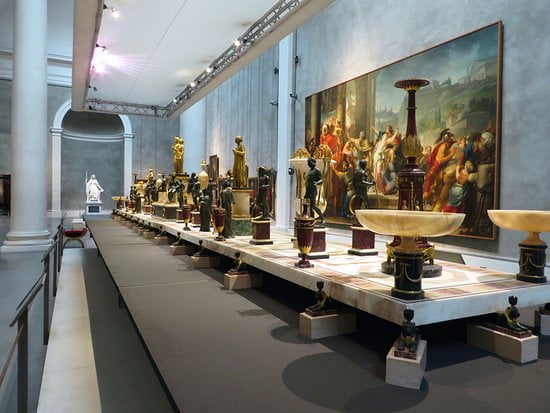 Palatina library
The Biblioteca Palatina is a part of Pillota palace where you can enjoy quietly in the wonderful aroma of old books. The library is divided into three halls: the Marie Louise Hall, the Dante Hall, frescoed by Scaramuzza with scenes from Dante's Divine Comedy, and the Petitot Gallery, preserving antique bookcases. Definitely worth a visit.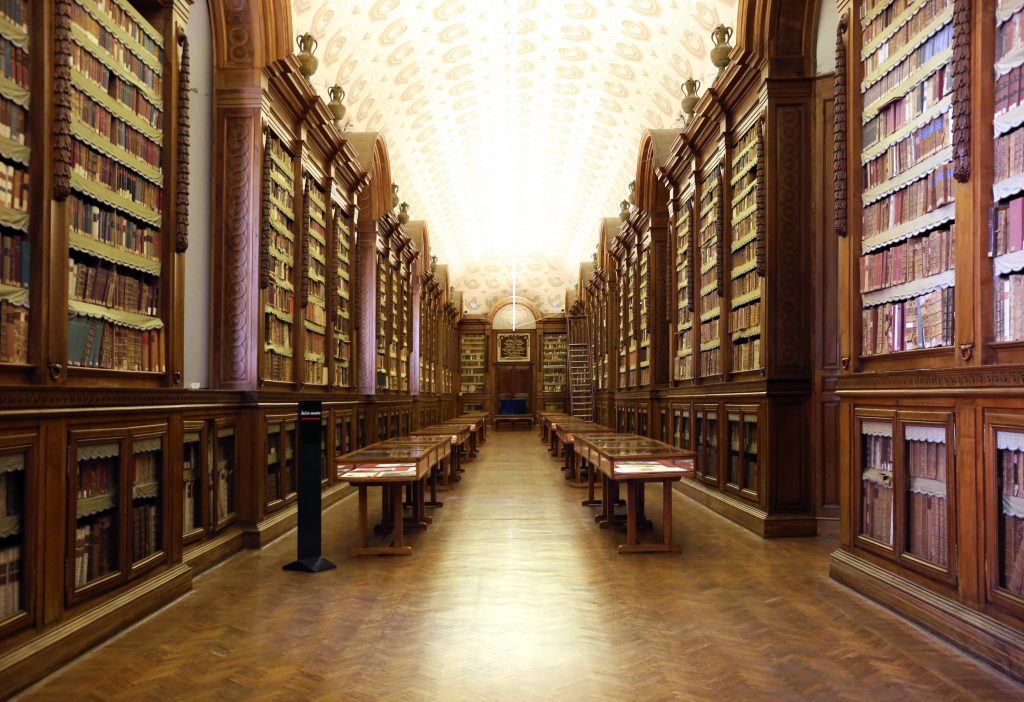 Camera di San Paolo
In 1519, Correggio was commissioned by the Abbess Giovanna Piacenza to decorate the domed ceiling of her private room, now called the Camera di San Paolo. This single room has some of the most amazing frescoes. The entrance to this chamber costs 6 euros per person, but totally worth it.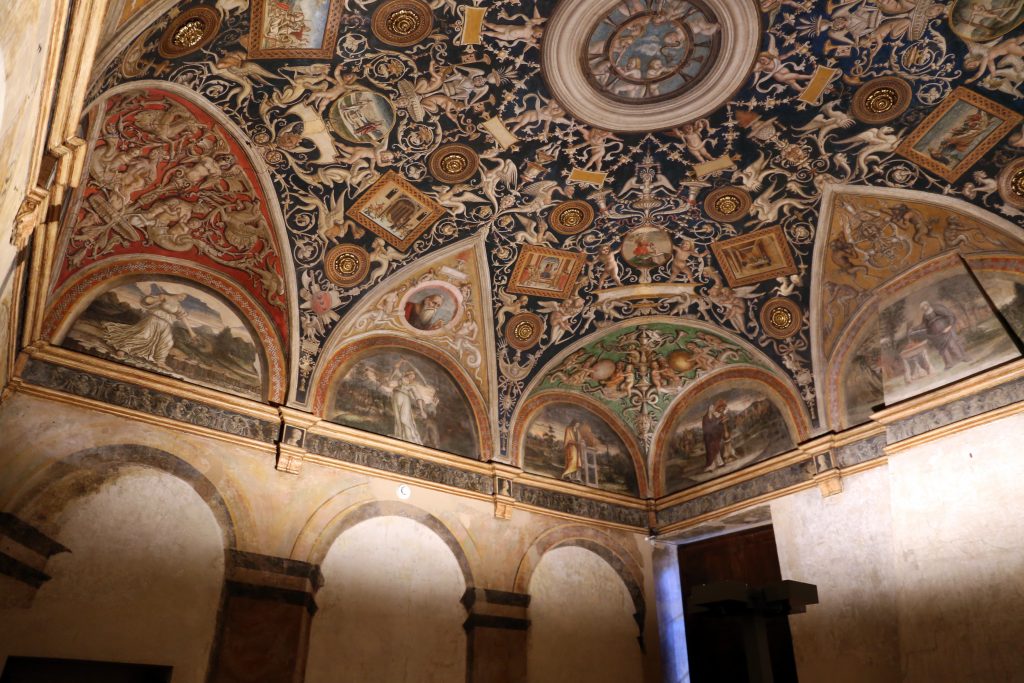 Sanctuary of Santa Maria Della Steccata
Basilica di Santa Maria Della Steccata is a Greek-cross design Renaissance church in central Parma. It is richly decorated with frescoes and a beautiful cupola, and it has many interesting pictures, statues, and monuments. The entrance is free, so it is definitely worth a stop.
San Giovanni Evangelista
San Giovanni Evangelista is a Baroque-style church that has an imposing, aesthetic, captivating façade that immediately inspires you to explore it further. Standing in Piazza del Duomo, you do not see the church because it is "hidden" behind the Parma's Cathedral.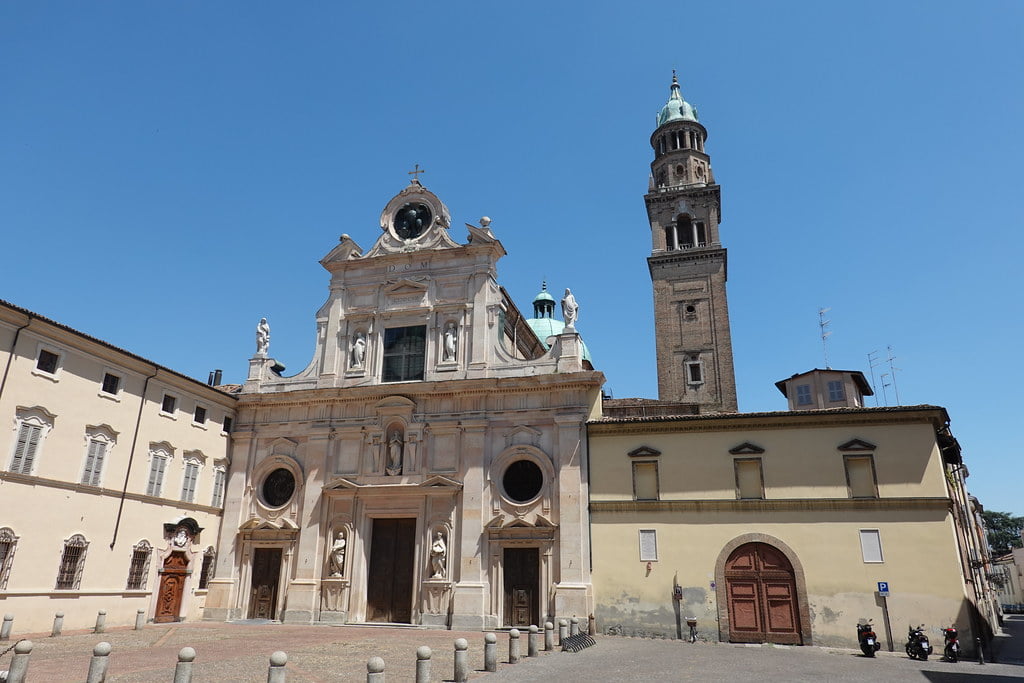 But do not miss it, the architecture and artwork there are outstanding. Many come to the church to see the dome fresco by Correggio, which is reason alone to come inside. There is a free entrance so take a look.
Regio theatre
Teatro Regio is really a "must-see" if you are visiting Parma. The entrance fee is only 3 euros which is a bargain because you will get a guide for that price too. The theatre has an amazing interior in the typical form of the old Italian theatres.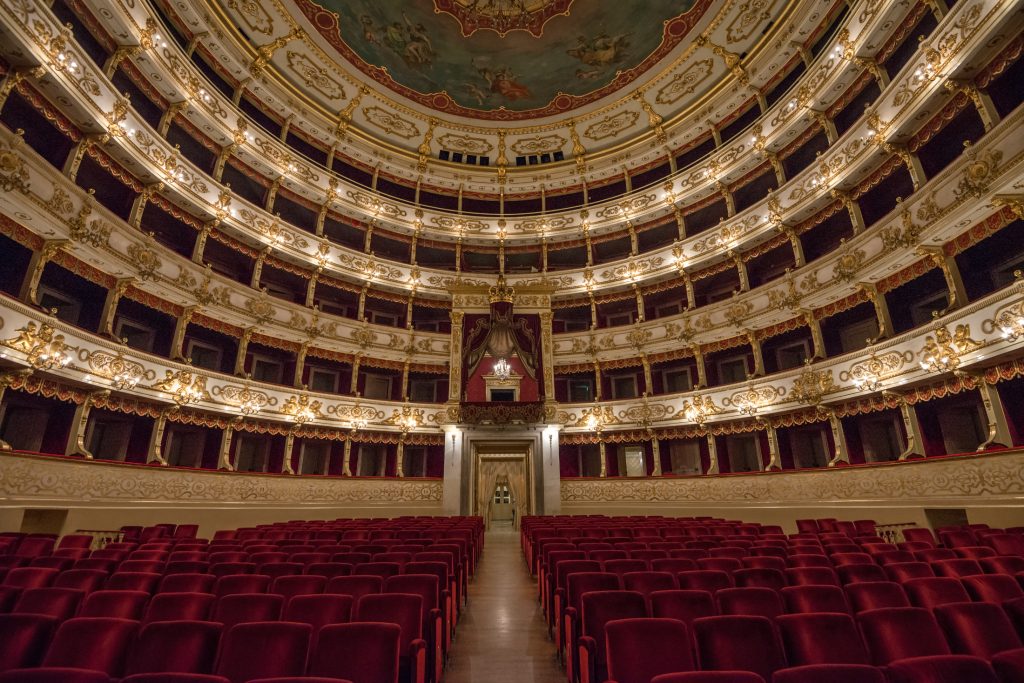 If you are an opera lover, and if you go to Parma, check if there is a performance in Teatro Regio and go there. The theatre has great artists, wonderful stage design, and excellent production. Teatro Regio has 1400 seats, so there is a chance that there will be no more tickets at the ticket shop on the day of the show. That is why I suggest you buy tickets online. Here is the link to do so.
Puppet Museum (Castello dei Burattini)
If you need a break from the churches and the traditional venues, go to this charming and delightful museum of handmade puppets. There you will see the development of theatre puppets during the last three centuries. The museum also has little TVs where you can watch old performances of the displayed puppets.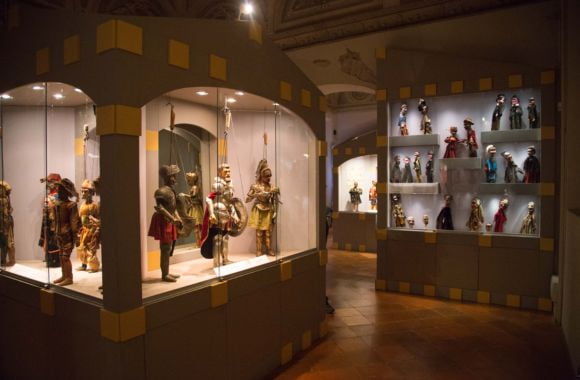 Entry is free, and the museum is quite small, so your visit will not take much time. Also, if you want a handmade puppet as a souvenir, you can buy it there.
Arturo Toscanini house
Casa natale di Arturo Toscanini is the house where Toscanini lived during his first year. This house provides an intimate insight into both Toscanini's personal and professional lives with both photographs and artifacts. The entrance is free, so this museum is an absolute must-see for anyone with an interest in music.
Lombardi Museum
Museo Lombardi is very interesting for those who are interested in history. The museum has Maria's Louise (second Napoleon's wife) personal dresses, jewelry, and other items on display. The ticket costs 5 euros per person.
Nearby attractions
The Masone Labyrinth
Labirinto Della Masone is the largest labyrinth in the world, made up of 200,000 bamboo plants of different varieties measuring up to five meters high. The labyrinth is located at Fontanellato, which is around 20 kilometers (12 miles) far from Parma. In the middle of the labyrinth, there is an impressive building with a pyramid in the center where you will find an art museum and restaurants. The ticket price is 18 euros per adult.
Sanvitale Castle
Rocca Sanvitale di Fontanellato is a fortress residence in the center of the small town of Fontanellato. This beautiful castle is entirely surrounded by a moat full of water and has a lot to offer. You can see original 16th-century frescoes by Parmigianino, armory, and porcelain.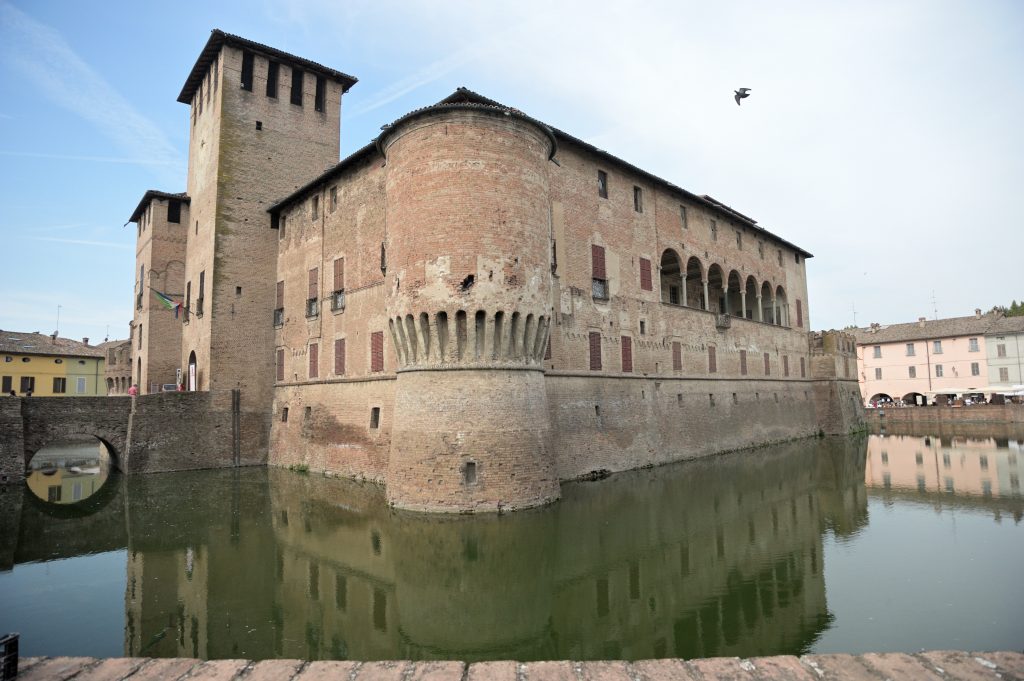 For 8 euros per person, you will get a complete tour that includes the furnished rooms, the optical room, and ground floor rooms frescoed by Parmigianino and Stendardo. You can travel by local bus to Fontanellato (line 2120) for only 2 euros. Check the timetable here.
Castle of Torrechiara
Castello di Torrechiara is one of the most famous and one of the best-preserved castles in the Emilia-Romagna region. It is located on the foothills, in an area always remembered for the mild climate, and it is surrounded by vineyards, offering a beautiful view of the valley and the town. The castle has a number of rooms decorated with superb frescoes in grotesque style. The internal highlight is the Room of Gold, named after the gold leaf originally covering its terracotta tiles. Also, near the castle, you can find excellent wineries and restaurants where you can relax and enjoy.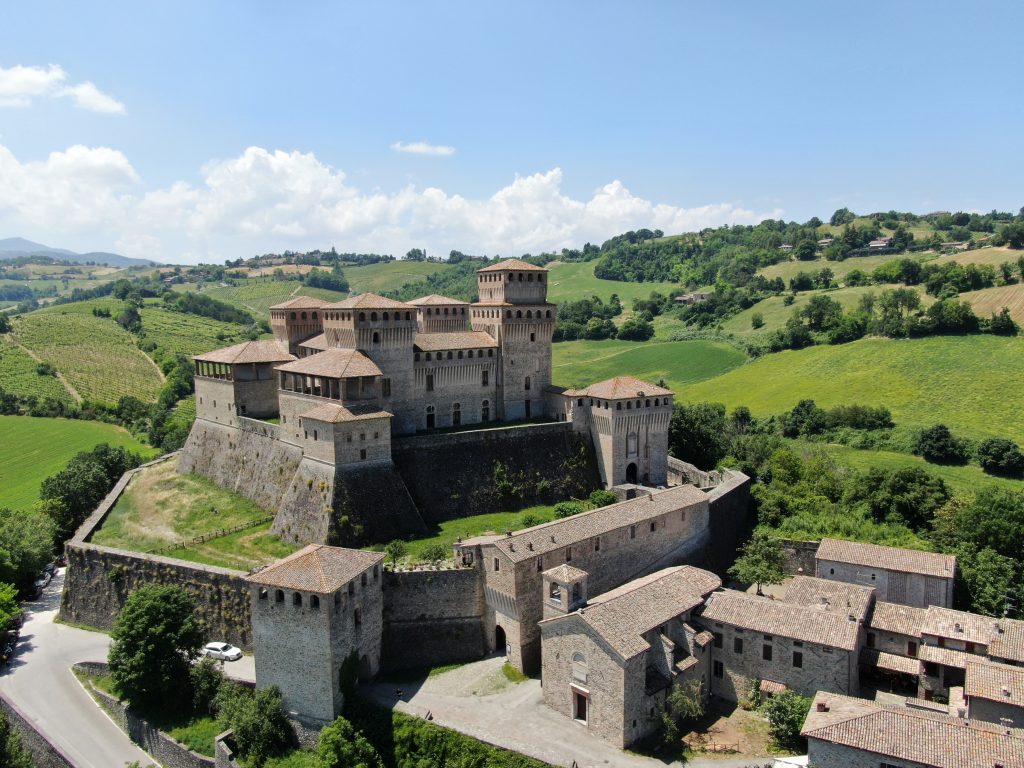 You need to climb up from the car park to get to the castle, so anybody with mobility issues should avoid this place. The ticket costs 4 euros per person, which is a good price for what you get. There is also a bus from Parma to Torrechieara (line 2670) with a ticket price of around 2 euros. You can check the timetable of the bus here.
The Ducal Palace
The Ducal Palace (Reggia di Colorno) is an ancient castle that looks like a little Versailles. The palace has gardens that are very well kept, and you can walk through free of charge. The visit to the palace has to be done by a guided tour that lasts 70 minutes and brings you to the private rooms of Ferdinand duke of Parma, the baroque church, and the spectacular rooms facing the garden.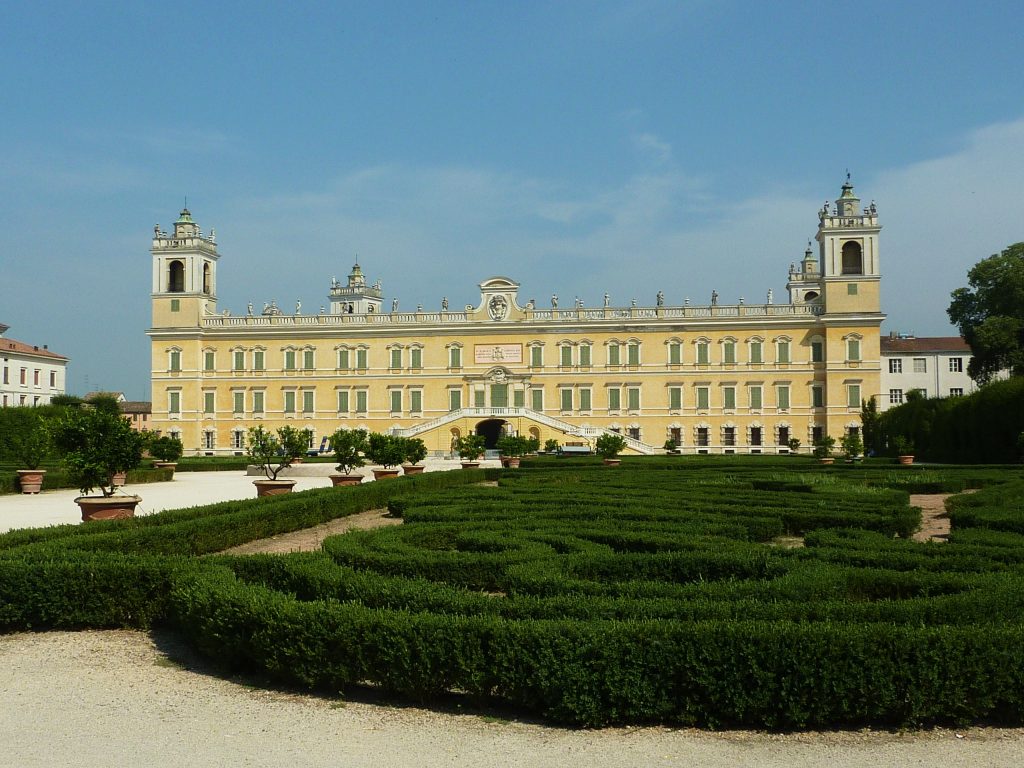 The ticket price per person is 6,50 euros, and to get there, you should take a bus (line 2812) for 2 euros. Click here to check the bus timetable.
Food and restaurants in Parma- where to eat in Parma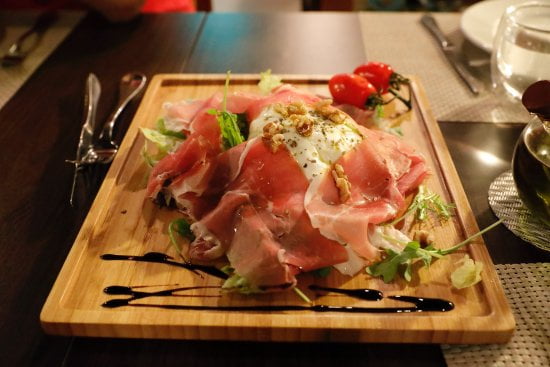 Lunch and dinner
Parma is the capital city of taste, so there are a lot of restaurants with original dishes. The most famous dishes in Parma are Parma ham (prosciutto), Parmigiano Reggiano cheese, risotto, tagliatelle, and various types of tortellini or ravioli with different fillings. Almost every restaurant in Parma has a cover charge fee (coperto) so take a look at the menu to see how much is cover charge fee is per person (it is usually shown at the end of the menu). Most restaurants post their menus outside so you can check the prices before walking in.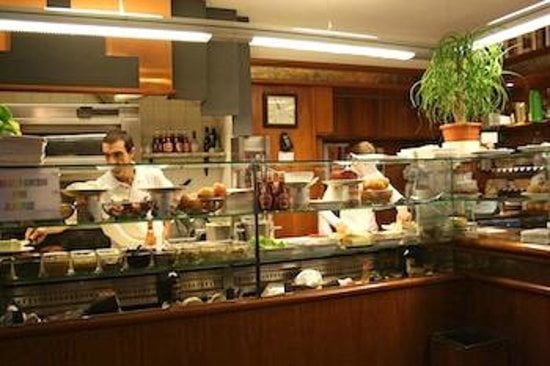 If you are looking for cheap eats, we recommend Pepen restaurant. It is a tiny place only 100 meters (0.1 miles) far from Parma's Cathedral. The place is small, with a few benches available if you want to sit down. The restaurant is filled with locals, which is always a good sign. For the price of around 5 euros, you will get big local sandwiches, simple in style but very delicious.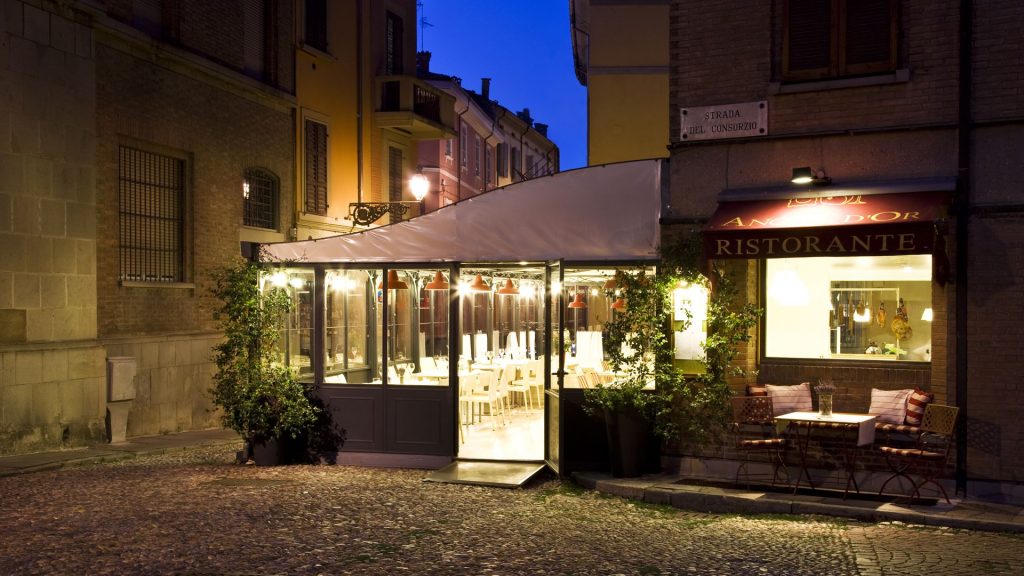 If you want to visit a mid-range restaurant, we suggest Ristorante Angiol D'Or. It is an elegant restaurant with a stylish ambiance, attentive service, and great wine and food. The restaurant sits in a great location, overlooking the beautiful architecture of Parma. The average price per meal is around 30 euros, and you can check the full menu here.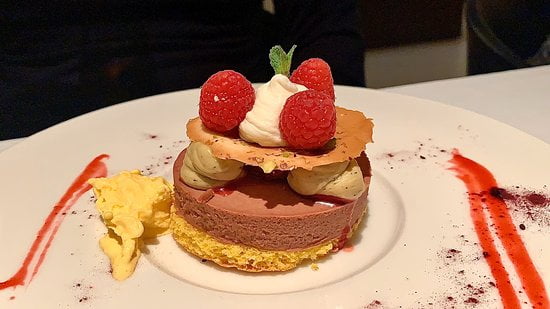 For those who are looking for a fine dining restaurant, we recommend Parizzi Restaurant. Parizzi restaurant is a luxury restaurant with one Michelin star that is only 650 meters (0.4 miles) far from Parma's Cathedral. It offers three tasting menus. One is called Earth and the other Seafood, and both cost 70 euros. The third one is named a chef surprise with a 50 euros price. The restaurant has a glamorous interior, and the food is imaginative and simply brilliant.
Dessert
The most popular desserts in Parma are gelato (ice cream) and tiramisu cake. You will find the best ice cream and cakes in the city at Gioelia- Emilia Cremeria. Emilia Cremeria is easily one of those rare finds that make every other" generic" ice cream place bad in comparison. All of the flavors are outstanding, so it is a wonderful way to finish an evening in Emilia Cremeria. Two gelato flavors in a small cup cost 2,20 euros, but it totally worth it.
Accommodation in Parma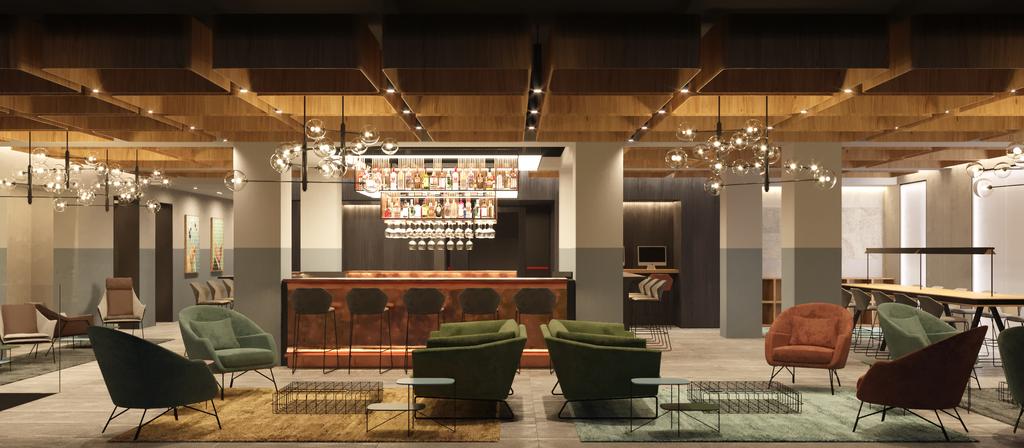 3-star hotels
If you are looking for a 3-star hotel, the best options are the Hotel Torino and the Hotel Button.
Hotel Torino is a well-designed hotel that is only a few short blocks from Parma's Cathedral and Baptistry. The hotel offers free breakfast, free high-speed internet (WiFi), and a charging station for electric vehicles. The breakfast is excellent and there is an adequate variety of food with fine quality. The rooms are quite small but functional with safe free of charge. The reception staff is super friendly and helpful.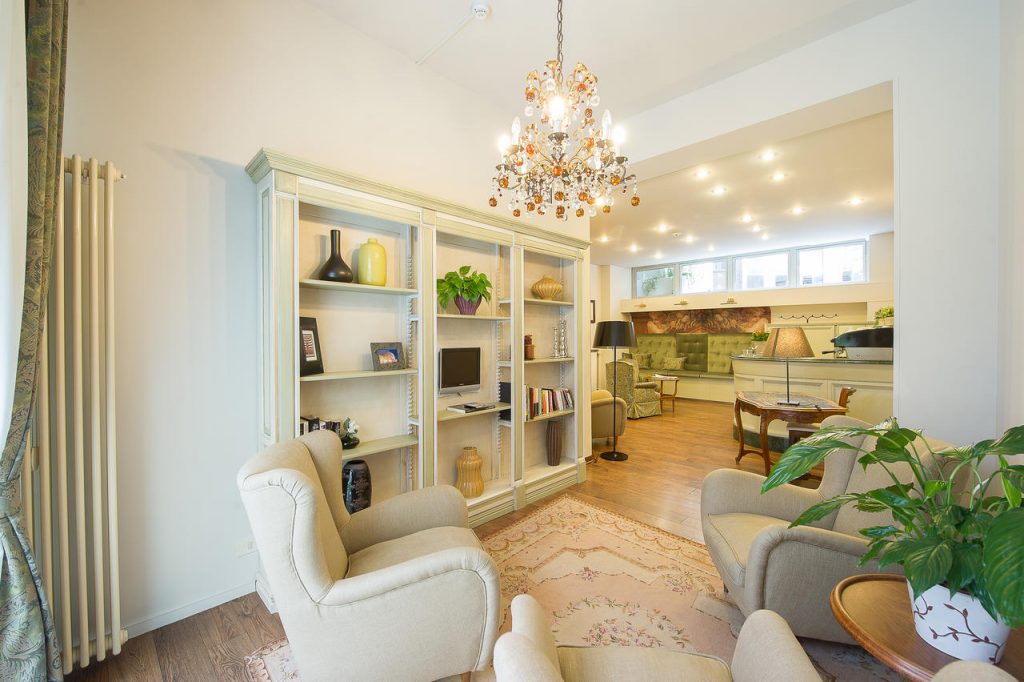 Hotel Button is one of the best value hotels that is located just a few minutes walking from most of Parma's attractions. It offers free high-speed internet (WiFi), an indoor play area for children, paid public parking nearby and the hotel is pet-friendly. The rooms are plain, but large with a comfortable king bed, large cupboard for clothing, a safe, and a bathroom with a good shower. The hotel staff is always available and kind.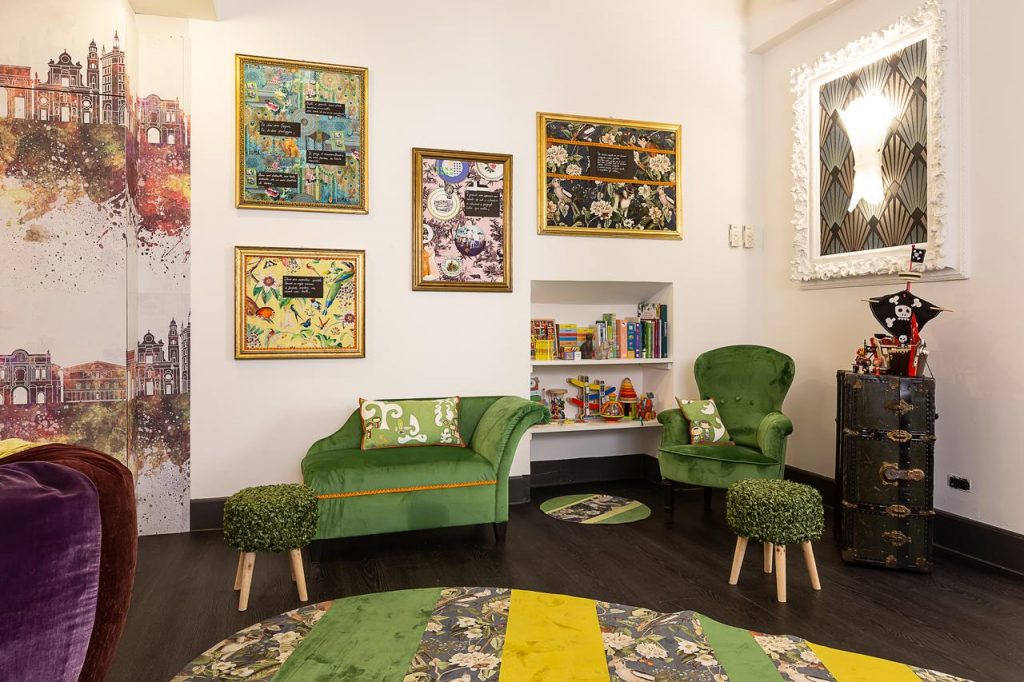 4-star hotels
For those who are looking for 4-star hotels, we suggest the NH Parma hotel or the Hotel City Parma.
NH Parma hotel is an excellent hotel near the railway station so it is perfect for those who prefer to travel by train. The hotel offers free high-speed internet (WiFi), paid private parking (10 euros per night), a fitness center with a gym and it allows pets. Rooms are spacious, the beds large and comfortable and the bathrooms have a tub/shower combination. Also, there is a mini-bar in the room and a small balcony that allows smokers to step out in this smoke-free hotel. NH Parma is a new and modern hotel with pleasant staff.
Hotel City Parma is the best hotel for those who are arriving in Parma with a plane. It is located only 500 meters (0.3 miles) from the city airport, but 4 kilometers (2.5 miles) far from the center of Parma. The hotel offers free breakfast, free parking, free high-speed internet, allows pets, and has bicycles for rent. The breakfast is quite good, the rooms are comfortable and very clean, and the staff is nice and professional.
5-star hotels
Parma has only two 5-stars hotels. You can choose between Park Hotel Pacchiosi and Grand Hotel de la Ville.
Park Hotel Pacchiosi is a big, bold building in Parma with an amazing entrance hall, marble staircases, marble bathrooms, marble floors, and even marble windowsills. It offers free breakfast, free high-speed internet (WiFi), and paid private parking. The hotel is close enough to the center of Parma, and every attraction is within 10 minutes of walk. The breakfast is of high quality with a nice choice of fresh fruit. The rooms have a very cozy design, the bathroom is very comfy, and everything is very clean. The hotel staff is very friendly.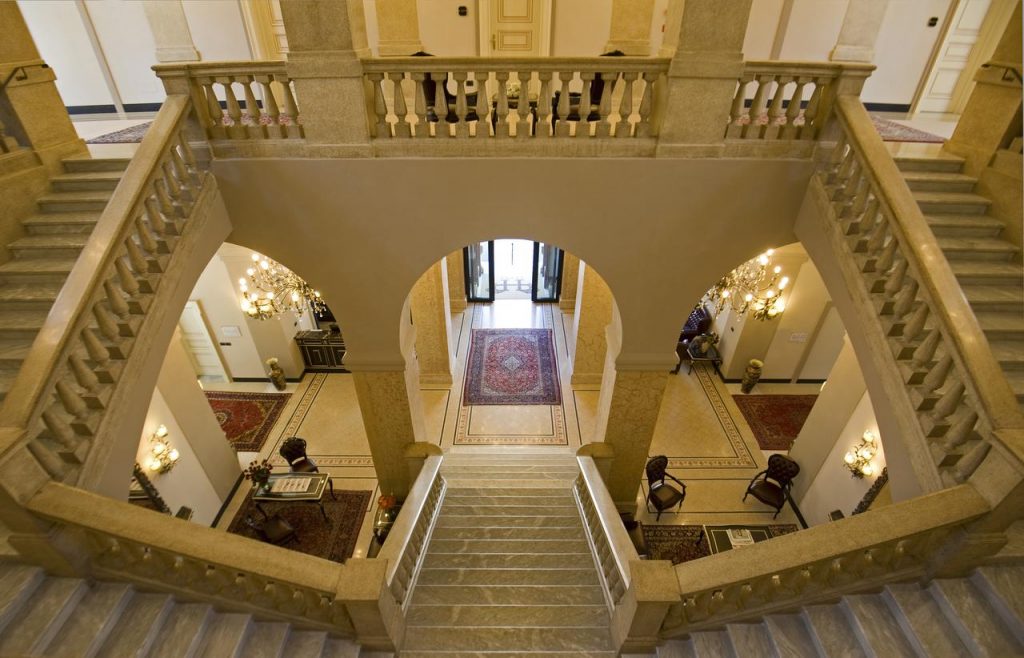 Grand Hotel de la Ville is a very large multilingual hotel with an excellent restaurant and bar. It offers free breakfast, free high-speed internet (WiFi), paid private parking, a fitness center with a gym, children's activities, and it is pet-friendly. The breakfast is delicious with everything you can imagine. The rooms are spacious with good facilities. The staff is very friendly and helpful.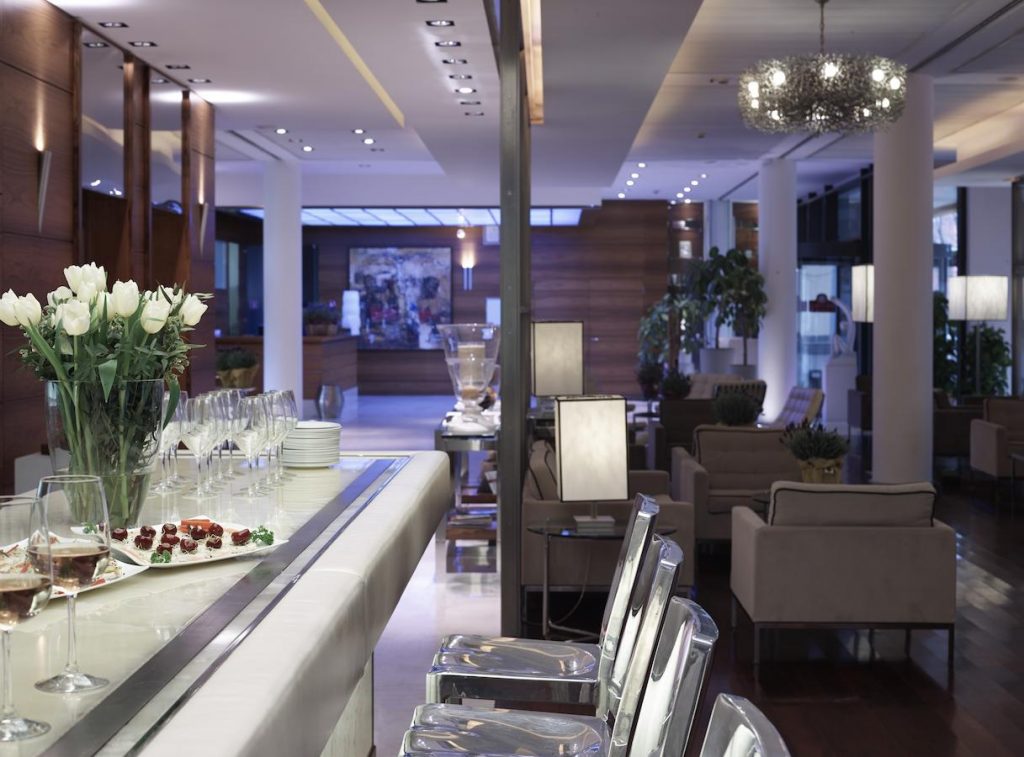 Apartments
If you rather choose apartments over hotels while searching for accommodation, we suggest the La casa del borgo apartment (check details here) and Parma Parco Ducale apartment (check details here). Both apartments are modern and in a great location.
Popular events in Parma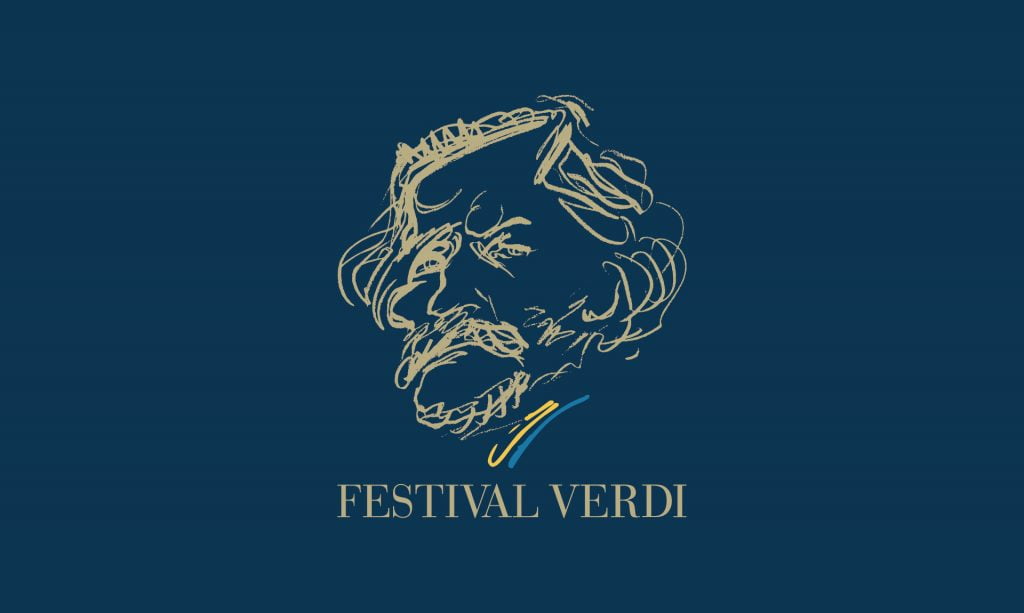 Verdi Opera Festival
Each autumn, around Giuseppe Verdi's birthday on 10th October, Teatro Regio organizes the Verdi Opera Festival. It is a month-long festival that integrates the music of Verdi with the captivating city of Parma. During the days of the Festival, you can find a unique atmosphere which attracts opera lovers from everywhere in the world. Concerts are held not only in Teatro Regio, but also in Parma's Cathedral, Teatro Farnese, Garibaldi Square, and so on. The ticket price range is from 30 euros to 300 euros per concert.
The Festival of Parma Ham
Every September in Parma there is one of the best gastronomy events called the Festival of Parma Ham. The event program is full of food tasting, concerts, exhibitions, entertainment, cultural events, and sports activities. Also, during the festival, ham factories open their doors to the visitors and the producers illustrate the secrets of producing Parma ham.
Palio di Parma Festival
Palio di Parma is a medieval festival which origin can be traced back to 1314. The festival is celebrated by organizing running competitions, one for men, one for women, and one for children riding donkeys. Also, you can see a lot of medieval tournaments, flag-wavers from the five ancient doors, fire shows, and medieval villages. This event is held in the third week of September and is open to all.
How to get to Parma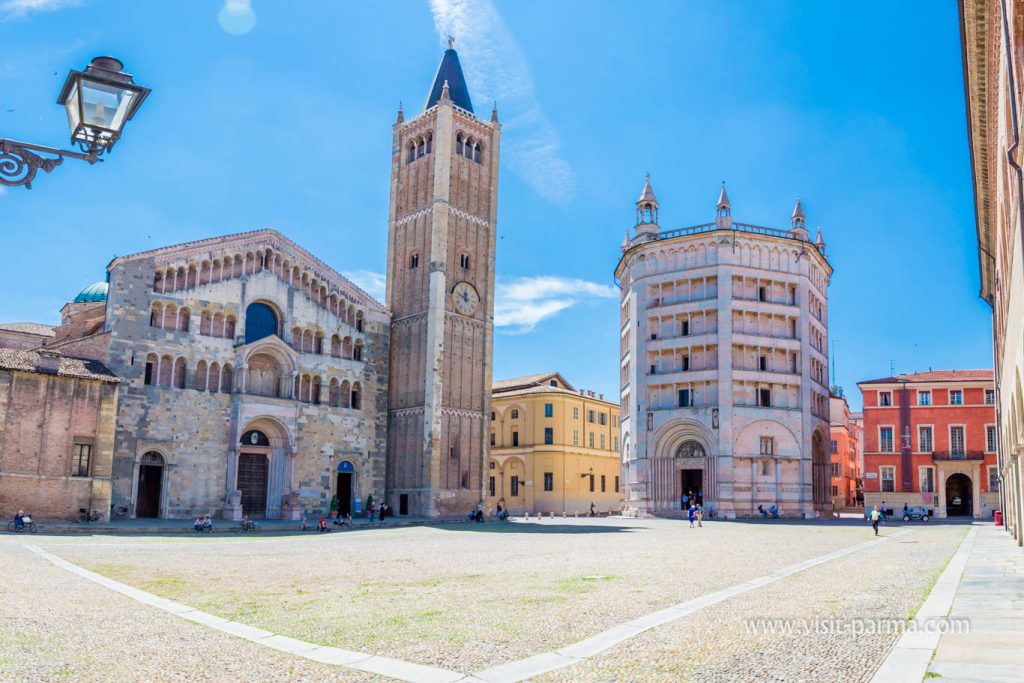 You can come to Parma by car, by plane, by train or by bus.
By car
To reach Parma by car you have a few possible options. You can drive on the highway A1 Milano- Bologna, then exit on Parma tollgate and then continue on the highway A15 Parma- La Spezia until you see Parma Ovest tollgate where you need to exit. Or you can get to Parma with main roads such as Via Emilia, Via Mantova, Via La Spezia, and Via Cremonese, Via Colorno, Via Langhirano, or Via Traversetolo. The historical center of Parma is a Limited Traffic Zone controlled by cameras working every day. During the day the access to the center with a car is allowed only to residents or to foreigners who have to reach the Hotel.
Parma is 100 kilometers (62 miles) far from Bologna and 130 kilometers (80 miles) far from Milan. Road tolls apply on A1 and A15 highways. For information about prices check here.
By plane
If you want to travel to Parma by plane, try to find a direct flight from your destination to Parma airport called Guiseppe Verdi Airport. You can reach the city center of Parma from the airport with bus line number 6 or with a taxi. For the direct flights from Parma check here.
If you can not find a direct flight to Parma's airport, we suggest finding a direct flight to one of Milan's airports, and from there you can use a bus to come to Parma. To find the best and cheapest transport from your airport use this website.
By train
The train is the most convenient and comfortable way to reach Parma. The main train station is only 10 minutes walk distance far from the city center. Check the official Trenitalia website for the train timetable and ticket prices.
By bus
If you are located in some other Italian or European city and want to reach Parma by bus, we have good news for you. Parma has an excellent bus connection with other Italian and European cities. You can check bus routes and their prices here.
Transport in Parma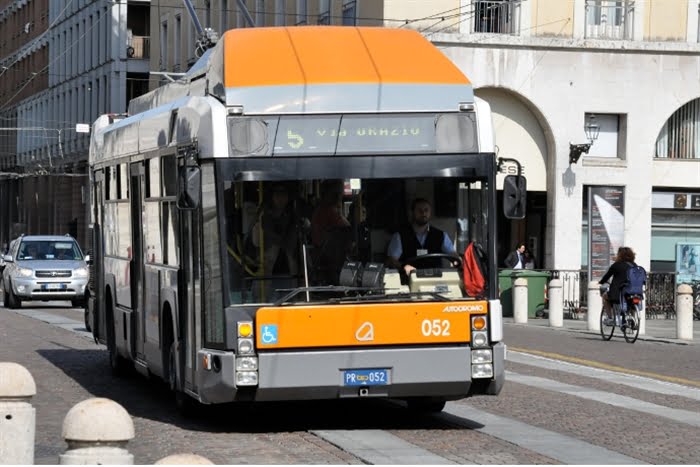 Tep bus
TEP is the local bus transport company in Parma. There are 17 bus lines in the daytime and 2 bus lines at the night. The ticket price is 1,50 euros for 80 minutes ride, and you can buy tickets at all ticket offices, tobacconists and newsstands. Make sure to validate your ticket as soon as you board the bus. Check lines and timetables here.
Taxi
The taxi company of Parma is Radiotaxi. If you are looking for a taxi, you will always find at least one on Garibaldi Square, at the train station, and near the main hospital. The Radiotaxi is available 24 hours a day and has 72 licensed cars. To check starting rates click here.
Nightlife in Parma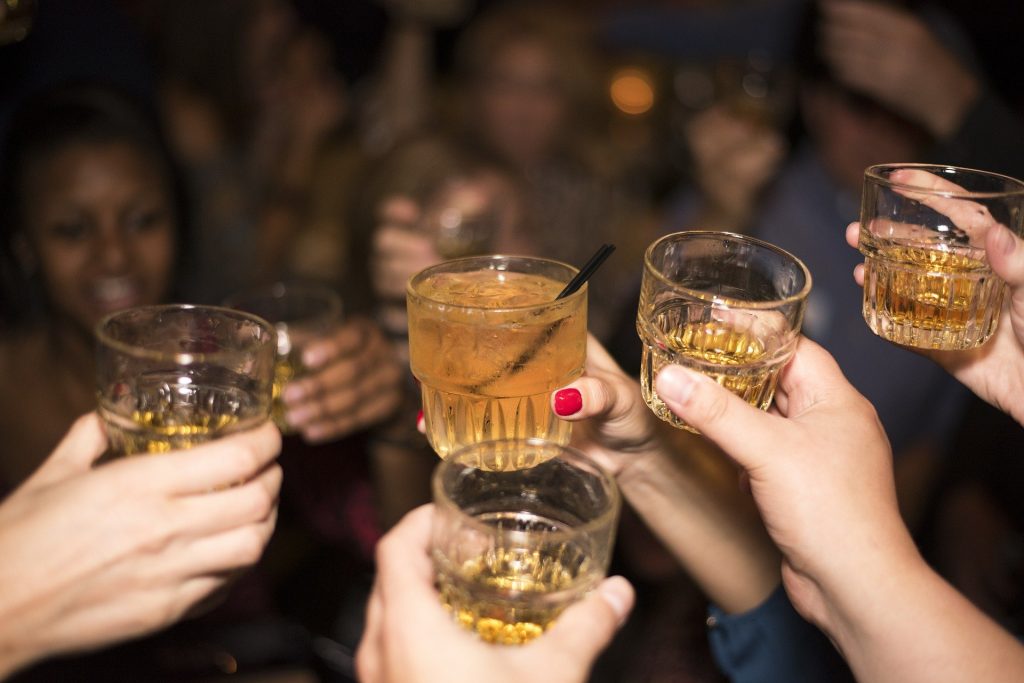 The most popular street in the evening in Parma is Farini street. There you will find a lot of bars, pubs, restaurants, and people hanging around and having fun. Farini street is the place where you can try the local wines, snacks, or even just a cocktail. The most popular cocktail in Parma, as in the rest of Italy, is Aperol spritz. It is a mix of prosecco sparkling wine, Aperol, and soda water.
Shopping in Parma
If you want to buy clothes, leather goods, or stylish shoes in Parma, the best streets for that are via Garibaldi, Strada Della Repubblica, via Cavour, via Mazzini, and via Massimo D'Azeglio. Also, Parma has 4 shopping malls where you can find a lot of shops in one place. Those are Euro Torri, Centro Torri, Barilla Center, and Centro Commerciale Eurosia.
Car rental in Parma
There are a few car rental companies in Parma, but we suggest sticking with popular and reliable companies like Europcar and Hertz. To drive in Italy you need to have an international driving permit if you are a non-EU citizen.
Parking in Parma
In Parma, you will find free parking places that are a little farther from the city center and paid car parks that are closer to the city center. Free car parks are in Via Toscana 3, and in Via Lazio. Paid parking places that are closest to the city center are in Viale Paolo Toschi 2 (2 euros per hour), and in Largo Torello De Strada 11 (1,40 euros per hour). You can check all the car parks and their prices here.
ATM
Atm machines or "Bancomat" in Italian are widely spread in Parma and most will accept cards tied into the Visa, MasterCard, Cirrus, and Maestro systems. The official currency in Italy is Euro so beware of transaction fees.
Have a safe and wonderful trip to Parma!
Hey there! Some links on this page are affiliate links which means that, if you choose to make a purchase, we may earn a small commission at no extra cost to you. We greatly appreciate your support!