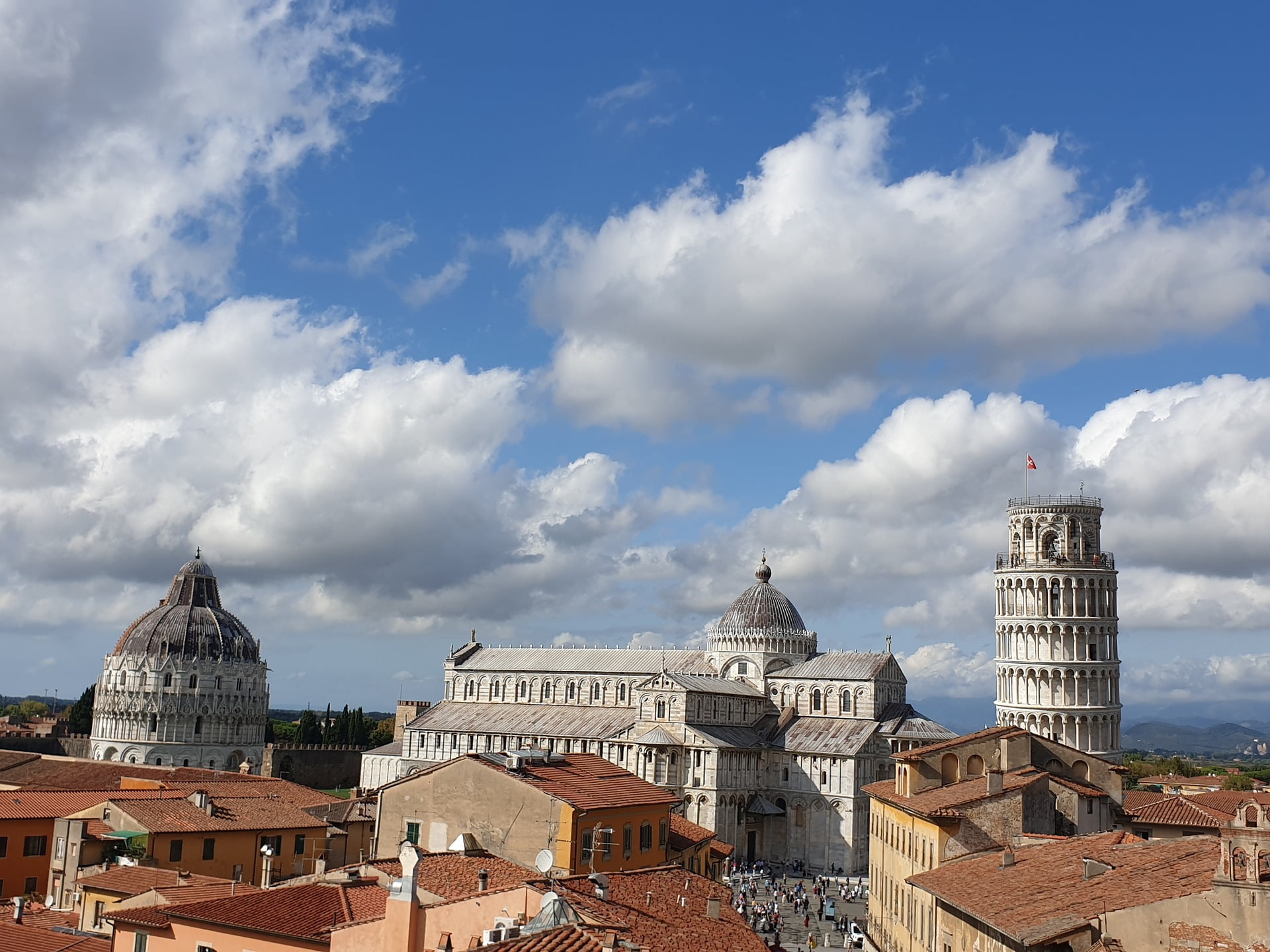 When you think of Pisa, the first thing that comes to mind is the famous Leaning Tower. All tourists are fascinated by this untypical sight, but this lovely Tuscan city offers many more architectural and artistic masterpieces of inestimable value.

When walking through the streets of the historic center of Pisa you can admire amazing squares, alleys steeped in history, Renaissance palaces, and medieval towers. Also, there are beautiful churches, in Romanesque and Gothic style as well as the fascinating Arno river.
Pisa is therefore a city that has a lot to offer to its visitors. So, if you are planning a trip to discover this wonderful city in one or more days, you should check out this article:

Where to eat pizza in Pisa
Pisa is a very popular city in Tuscany, and therefore, there are many different restaurants and pizzerias. But, most of them are typical tourist traps. Check out this article and find out where to eat pizza in Pisa for a reasonable price.
Questions & Answers about Pisa
There are many things to do in Pisa when the night falls. You can visit clubs, restaurants with live music, go to the theatre or take a night walking tour. 
2.

Will Pisa tower fall?
Pisa tower will not fall for at least 200 years because its center of gravity has been carefully kept within its base. It is a very important Italian landmark, and experts will always find a solution to keep this tower tilted and secured.
3.

Who made Pisa tower?
Pisa tower has been building for a long time so the first construction is attributed to Bonanno Pisano or Gherardo di Gherardo, the second to Giovnn Pisano and Giovanni di Simone and Tommaso Pisano fisihend this amazing tower.
4.

Why Pisa tower isn't straight?
Pisa tower is built on soft ground, which could not properly support the structure's weight. Therefore, it had begun to lean by the time its builders got to the third story, in 1178.

5.

Can you climb Pisa tower?
It is possible to climb Pisa tower with a ticket that costs 18 euros. To get to the top, you will have to cross 251 stairs.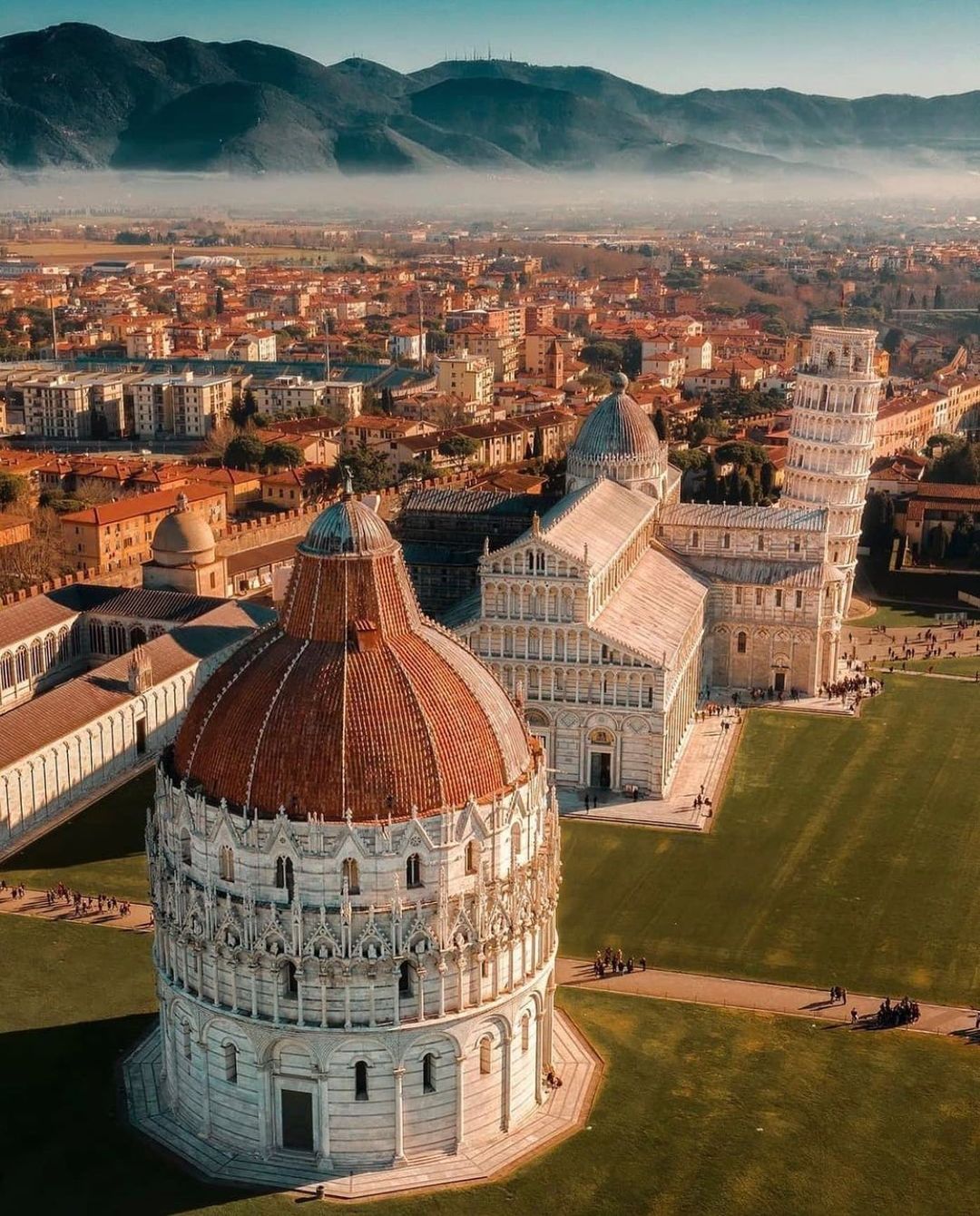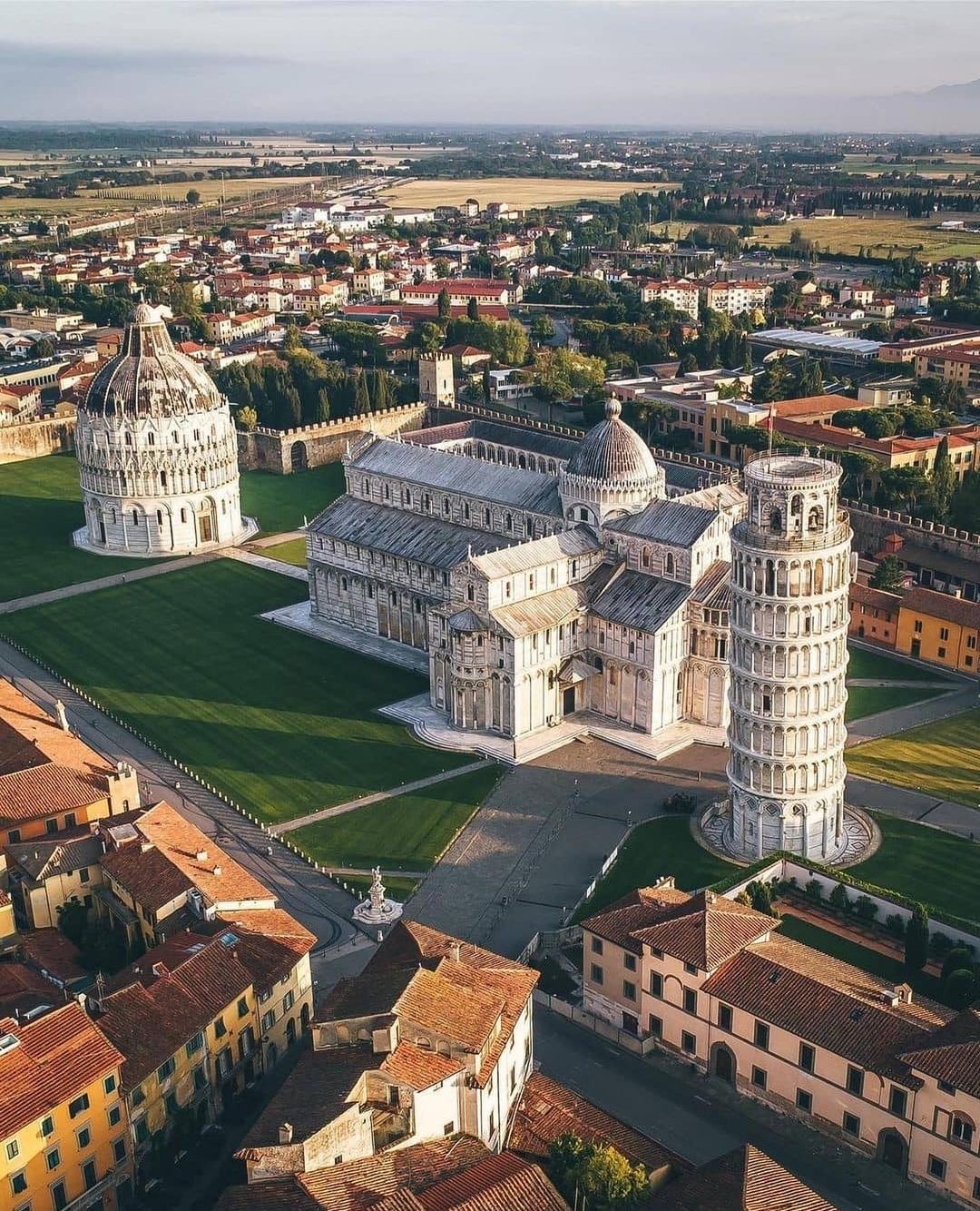 6.

Where is closest airport to Pisa?
Pisa has its own airport called Pisa International Airport for international and domestic flights. It is located around 5 kilometers (3 miles) far from center of Pisa.

7

.

When is the best time to visit Pisa?
The best time to visit Pisa is definitely Spring. April and May have very comfortable temperatures, moderate hotel prices, and the city is not so crowded as it use to be in summer.
8.

Is Pisa worth visiting?
Pisa is definitely worth visiting not only because of the Leaning Tower and Square of Miracles, but also for other amazing and exciting attractions.
9.

Where to park in Pisa?
There are many free and paid parking places in Pisa. You can find free parking spots only in streets that are far from city center like in Via Pietrasantina. Paid parking spots are closer to the center and cost from 1,50 to 2 euros per hour. If you are looking for paid parking near the Leaning Tower, parking in Via Cammeo is the best option for you.
10.

Is Pisa safe?
Pisa is a safe city, but not as safe as many other Italian cities. In the daytime, only pickpocketers in touristy areas may be a problem. At night, you should avoid areas around the train station because of theft crimes.