Pisa is one of Italy's most sought tourist destinations. Why's that? For their iconic leaning tower, of course! Over 5 million people pour into the Northern Italian town every year to take in one of Europe's most unique sights. However, due to the town's small size, most visitors simply stop by for a day or even a few hours from Florence or on their way from one city to another.
They snap a quick photo of the tower and then move on, missing out on the many attractions the town of Pisa has to offer! If you find yourself spending some time in Pisa, don't be like the other tourists. Take advantage of your time in one of Italy's most unique cities and spend a night there. You can see how locals spend their time after the tourist crowds pack up and leave for the day. Read more for our guide on what to do in Pisa at night!
Enjoy the city's vibrant nightlife scene
Italian people often stay up late, so in this country, "nightlife" has several meanings. Suppose you spend a night out in the town of Pisa. In that case, you have a couple of options: enjoy an aperitivo or meal at a restaurant, many of which stay open until 11:00 PM (23:00 hours) or later, or the more traditional sense of nightlife as in other countries in which you will find yourself at a bar or club. All of the above are possible here, and Pisa has plenty of options!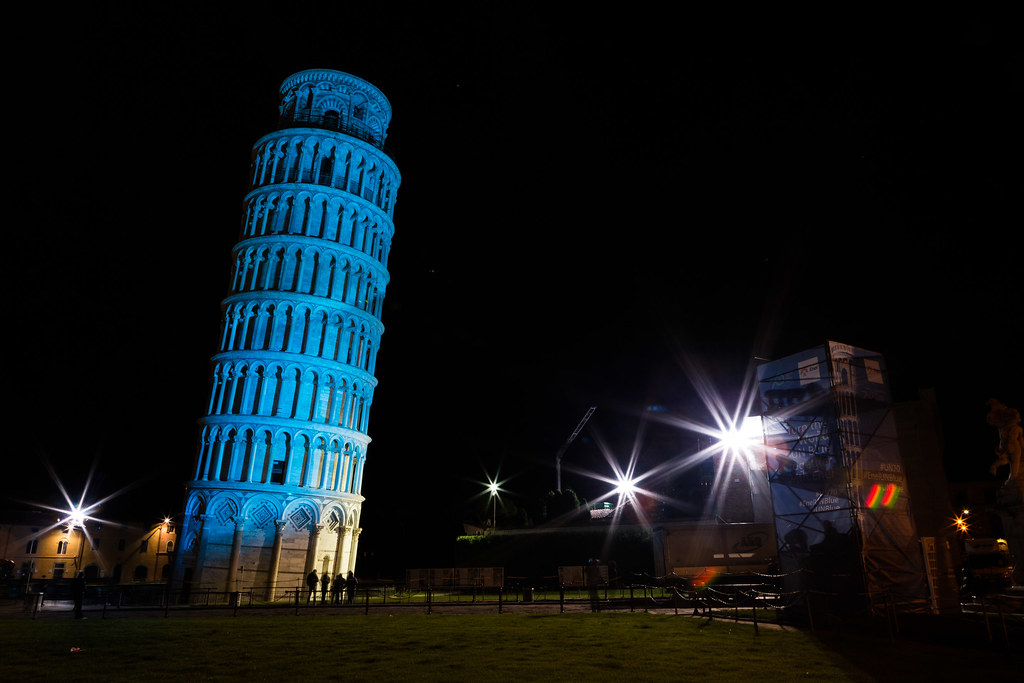 Aperitivo
Whether you are a night owl or someone who's in bed by midnight, aperitivo hour is a great way to start a long or short evening out. For those who don't know, Italian bars and eateries often have something called "aperitivo hour," a period before dinner when they serve small snacks with drinks. What's better, they are typically included in the price of the drink! Aperitivo snacks vary from cheeses and meats to small servings of pasta and more. In Pisa, they are usually served buffet-style, so order your drink and get access to a whole variety of tasty treats!
Pisa dining
Foodies ought to add Pisa to their list. Stay a while and taste some Pisan delicacies, such as frog soup (yes, you read that right!), pesto-based pasta dishes, and wild game! Whatever you order, finish it off with a torta co bischeri, a cake with local origins that are baked all across the city.
A 2-hour stop in Pisa won't allow you enough time to indulge in its rich local cuisine, but those staying the night are in for a treat! Look for any down-home place, such as Trattoria la Ghiotteria, located a short distance from the tourist areas. They will be cheaper and more authentic-tasting that way. You are also more likely to find aperitivo deals!
Drinks and clubs
Pisa has a significant student population, so there are plenty of busy pubs and clubs on the weekends. Even when they are gone in the summertime, the banks of the river are alive with outdoor bars and events. If clubs aren't your thing and you prefer a quiet drink, then Baribaldi is your place.
It's a cozy little pub in the center. They specialize in cocktails, but you can get any beverage your heart desires. It's one of the top meetup points for locals, ex-pats, and tourists alike. Traveling solo? You don't have to drink alone in Pisa! Join one of their many pub crawls and connect with fellow travelers while discovering the city by night. It will be sure to take you along Via Lungaro, the promenade that runs along the river.
Go to the theatre
If you prefer the arts to a night of drinking, Pisa's Teatro Verdi has got you covered. Since 1867 it's been one of the city's most important cultural centers, first for the elite, but now for everyone! It's also one of its most striking architectural wonders, standing elegantly in the town center.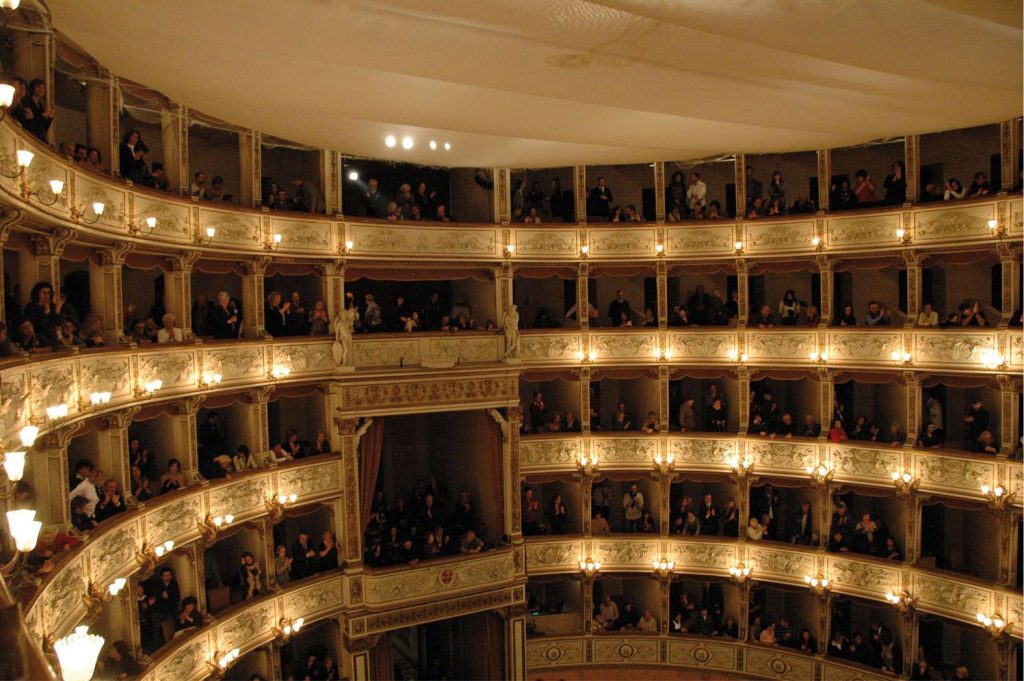 Sure, you can take a tour of the theatre, but catching a performance is a million times more memorable! You can see one of their many regular opera performances, but their program brings out a variety of classical music performances, plays, and popular musicians. Check out their website for information on what events are going on during your stay.
Take a nighttime walking tour
Tourists who visit Pisa for its many historical and architectural wonders are plagued by one thing: the thousands of other visitors who came for the same reason. Visit the town any day of the year, and you will accidentally walk into someone's photo of them holding up the tower. You can barely go anywhere in the center without bumping elbows with your fellow tourists. There is, however, a way to avoid all those pesky crowds!
It requires you to stay at least one night, though. Plenty of companies offer night walking tours of Pisa. If you don't mind catching the sights after dark, you will be in for a real treat. You will get to see all of the important parts of the town with a guide who explains the history and fun facts behind each place your tour stops, and the best part is there are no headaches! You can enjoy Pisa at night in one of the most peaceful ways possible. You can book one of these tours with a guide or simply bookmark the places you want to see the most and go on a DIY night tour!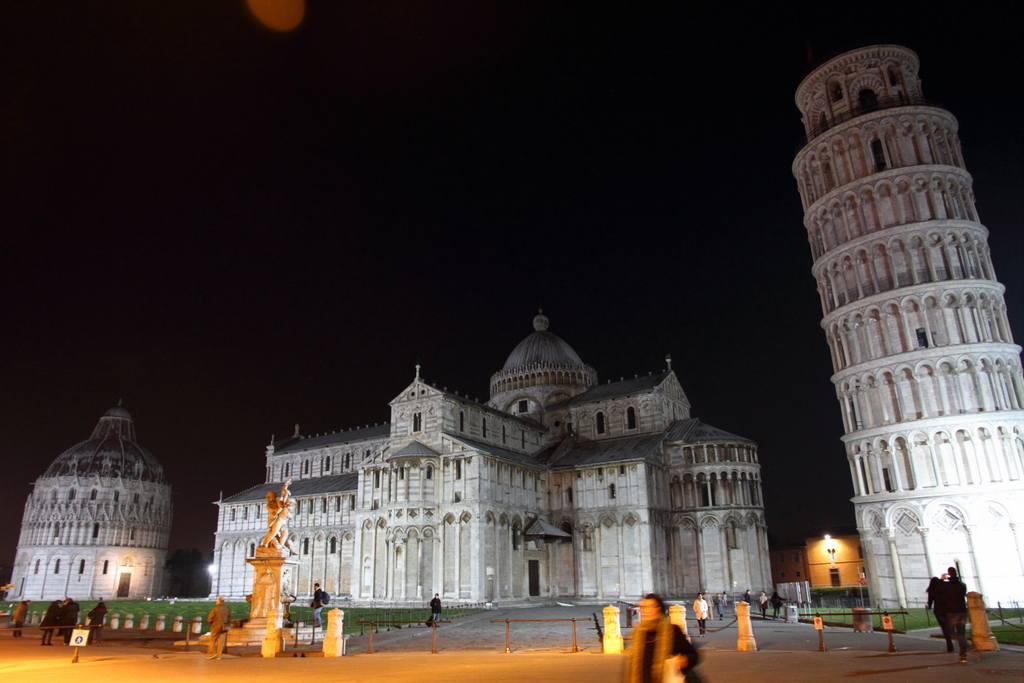 Ghost tours are another popular way of getting to know a city by night. Many cities around the world with long histories often offer these types of tours, where you can learn bits of its history told through the perspective of past residents long gone. They don't necessarily have to focus on ghosts and haunted places, but your guide will take you to spots frequented by former royalty or other famous figures.
Check out more articles about Pisa:
Hey there! Some links on this page are affiliate links which means that, if you choose to make a purchase, we may earn a small commission at no extra cost to you. We greatly appreciate your support!