Bardolino, located on the shores of Lake Garda in Northern Italy, is known for its stunning beauty and satisfying retail therapy. With a mix of local shops, high-end boutiques, and markets, Bardolino offers visitors an unforgettable shopping experience. Shopping in Bardolino can be described as a shopper's paradise with a vast selection of products, from clothing and accessories to local artisanal products.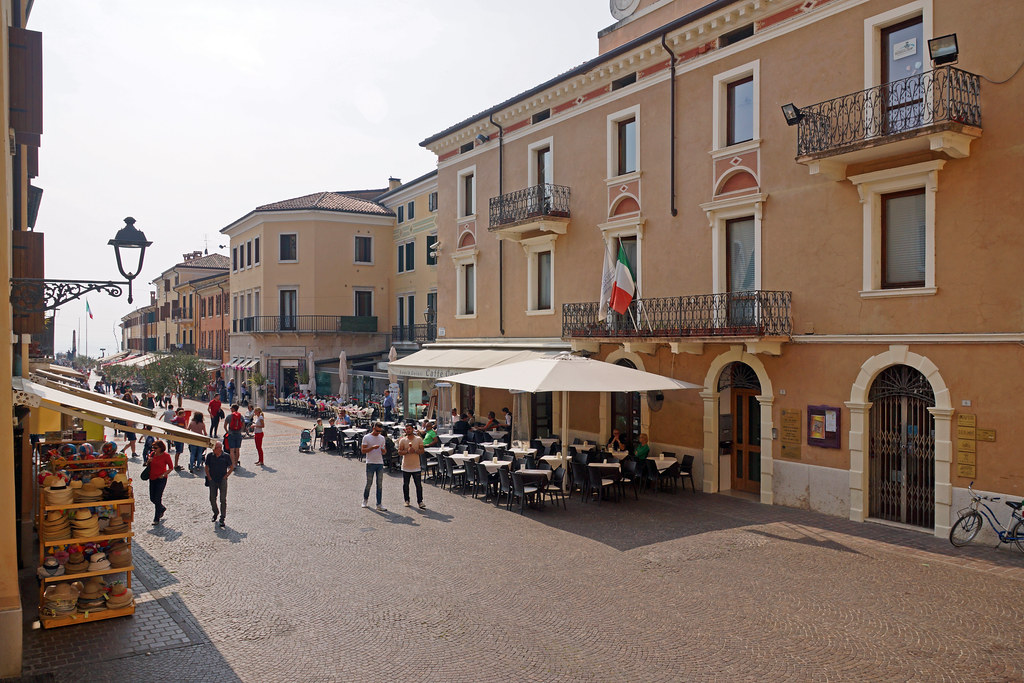 So, whether you are a fashionista looking for the latest trends or a foodie seeking the perfect Italian delicacies, you will like spending your time in Bardolino. Let's discover some of the best stores and boutiques, what to buy, and some popular products unique to this beautiful town.
Exploring The Best Shops In Bardolino
Bardolino markets are best known for their shopping options; from high-end fashion boutiques to craft shops specializing in traditional Italian crafts, you will find it all. Here are some of the top things to buy and popular Bardolino souvenirs to bring home:
Wine
Missing out on Bardolino's exquisite wine experience? Don't let that happen to you! Bardolino is renowned for its incomparable wine culture; no visit is complete without trying them. With a range of local wines available at wine shops like La Bottega del Vino, visitors can indulge in various flavors and varieties.
Some popular options include the light and refreshing Bardolino Chiaretto rosé and the rich and full-bodied Bardolino Superiore red wine, all named after the lovely town of Bardolino. These fresh and fruity wines display some characteristic notes of clove, cinnamon, nutmeg, and sometimes black pepper. 
Olive oil and balsamic vinegar
Are you enjoying the delectable cuisine on your Italian cruise and looking to take some of those secret ingredients home with you? Bardolino is also home to several shops that sell the absolute best Italian cooking staples, such as olive oil and balsamic vinegar. 
At shops like La Bottega del Vino, you can purchase high-quality products to bring home and enjoy long after your trip has ended. In fact, you can even go on tasting tours that take you across local small businesses and let you taste their specialties. That way, you can figure out what you like and buy the goods on the spot. 
Handcrafted jewelry and accessories
Bardolino Market has some lovely stores that sell unique jewelry to add to your collection. This charming town boasts several boutiques selling handcrafted jewelry and accessories.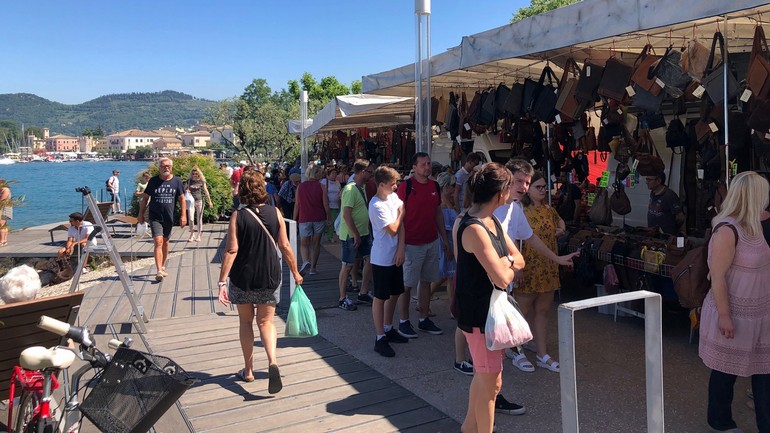 Here, visitors can find stylish statement pieces that reflect the town's rich cultural heritage and commitment to quality craftsmanship. Tartaruga is one such boutique that is worth a visit.
Spices and teas
Spice connoisseurs can find a treasure trove at Mercante di Spezie. Discover a wide variety of spices, herbs, and teas from around the world, allowing you to discover new and exciting flavors to enhance your cooking. 
Along with the opportunity to purchase high-quality products, you can also take part in cooking classes and workshops to deepen your understanding of Italian cuisine and learn how to incorporate these exotic spices into their cooking.
Ceramics
Bardolino's handmade ceramics are the perfect keepsake to take home. Il Girasole and other artisanal shops offer a stunning array of handcrafted ceramic plates, bowls, and other decorative items that make for the perfect keepsake. 
Choose from a wide variety of designs, each one expertly crafted to reflect the town's rich cultural heritage and commitment to quality craftsmanship. Don't miss the chance to take home a piece of Bardolino's artistic legacy.
Cheese
If you are fond of cheese, then Bardolino Market offers a diverse selection that will surely please your palate. You can indulge in local cheeses, such as Asiago, Grana Padano, and Parmigiano-Reggiano, readily available at specialty shops and markets.
These alpine cheeses are well worth seeking out and make excellent souvenirs to bring home. Several small local shops make cheese independently and manage every aspect of the production to ensure the final product is absolutely amazing. You should take advantage of the opportunity to taste and bring home some of the finest cheeses the region offers.
Artworks
Local galleries and studios offer original artwork such as paintings, sculptures, and prints. Art enthusiasts will be delighted to explore diverse styles and mediums, from traditional to contemporary. Whether you are looking for a small souvenir or a statement piece to add to your collection, Bardolino's art scene will surely impress you.
Sweets and treats 
The pastry shops and bakeries here are a perfect delight for anyone with a sweet tooth. From classic Italian treats like cannoli, tiramisu, and biscotti to local specialties like honey, jams, and chocolates, there's something to satisfy every craving. Indulge in these delicious treats and bring home some authentic Italian flavors to share with friends and family.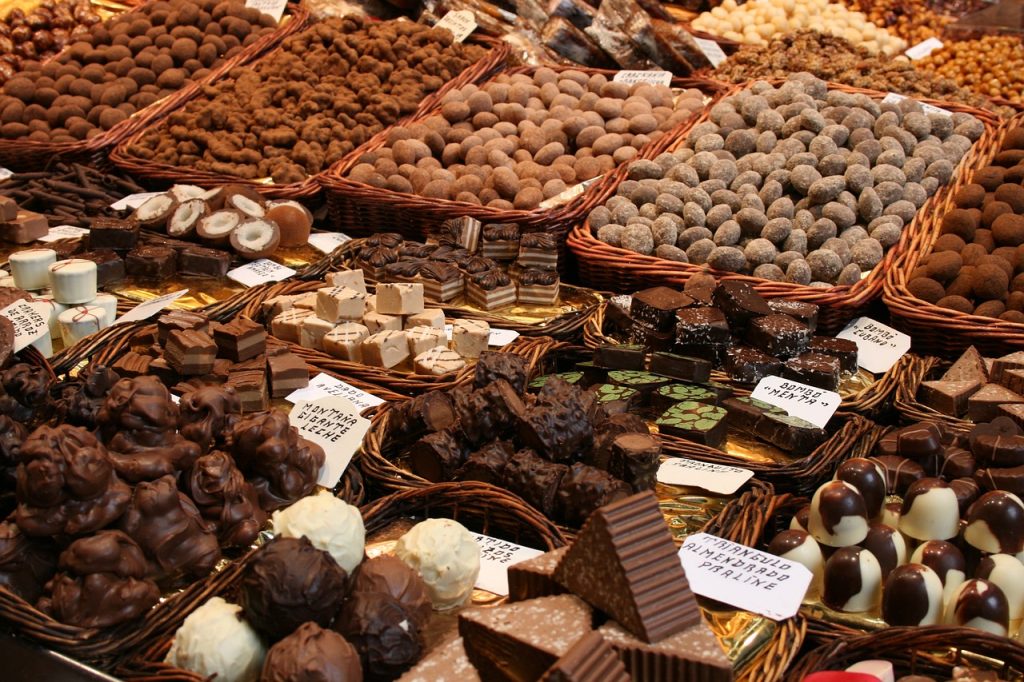 Top Stores and Boutiques in Bardolino
After savoring the unique local delights and collecting souvenirs in Bardolino, Italy, it's time to explore another alluring aspect of this charming town. The town boasts an array of shops and boutiques, each having its distinct style and selection of goods. Whether you are searching for high-end fashion or locally-made handicrafts, Bardolino's markets have something for everyone to offer. Let's jump right in. 
De Pellegrin
De Pellegrin is a well-known high-end clothes store in Bardolino that is a regular stop for fashion-conscious tourists. Their product collection includes everything from traditional and timeless to modern and fashionable, making it a must-see for anybody wishing to add a bit of Italian style to their wardrobe.
The store works with some of Italy's greatest designers and manufacturers to ensure its products are of the highest quality. The skilled personnel of De Pellegrin can provide visitors with personalized style guidance, assisting them in finding the appropriate outfit for any occasion.
Mario Bemer
Mario Bemer is a truly unique shoe store that perfectly captures the essence of Italian shoemaking. This is a must-see site for shoe lovers and enthusiasts looking to add remarkable, artisanal pieces to their shoe collection. Each pair of shoes is skillfully created by trained artists using only the best quality materials.
Choose from various leathers, colors, and styles to build a one-of-a-kind pair of shoes that expresses your distinctive style. Furthermore, the store allows customers to see the shoemaking process firsthand and even offers shoemaking classes to those who want to learn the trade.
Venetiae
Venetiae is a beautiful boutique that sells handcrafted glassware, ceramics, and other artisanal objects that capture Italy's distinct character and beauty. Venetiae is a mecca for art fans and collectors, with an incredible glassware collection ranging from delicate wine glasses to elaborate sculptures and colorful vases.
Venetiae is where you will find plenty of affordable options for unique souvenirs or gifts for loved ones. You will undoubtedly find Bardolino souvenirs in its outstanding variety of handmade treasures that will remind you of your experience there for years.
Antico Caffè delle Mura
Antico Caffè delle Mura, a historic coffee shop, has been in operation since the 19th century. The café is rooted in tradition and bears witness to the town's rich cultural legacy. Experience a wide range of in-house Italian coffee, tea, and chocolate, as well as handmade chocolates and pastries. The pleasant and friendly ambiance makes it the ideal location to unwind, relax, or grab a quick drink.
The store also sells coffee beans, coffee machines, grinders, and other accessories that allow customers to recreate the café experience in the comfort of their homes. All in all, the Antico Caffè della Mura offers a lovely and memorable experience, whether you are a coffee enthusiast or simply looking for a unique local experience.
Bottega del Legno
Bottega del Legno is a one-of-a-kind shop specializing in handcrafted wooden goods. Their dedication to sustainability is obvious in using only the finest materials and skillful craftsmanship in creating a broad product line that includes cutting boards, cooking utensils, and home decor.
The store's finely designed interior contains wooden shelves and displays highlighting their products' distinctive beauty and quality. Bottega del Legno is a must-see for its high-quality wooden products in Bardolino.
Gioielleria Benini
Gioielleria Benini is a top-tier jewelry store located in the heart of Bardolino. This family-owned shop has delivered great customer care and stunning jewelry pieces to residents and tourists for over 50 years. 
The business focuses on high-end jewelry, watches, and accessories, making it an ideal destination for people wishing to add a timeless and classy piece to their collection. The store's inventory includes a variety of high-end brands such as Chopard, Bulgari, and Roberto Coin.
Shopping in Bardolino: yes or no?
Bardolino is definitely a shopping destination with something for everyone, whether you are searching for high-end clothes, handcrafted crafts, or delectable food and drink. The town's scenic streets and charming shops create a warm and inspiring environment, making it a must-see for everyone visiting the stunning Lake Garda region. 
Tourists can spend hours exploring and discovering hidden gems in Bardolino markets. From the historical cafes and artisanal shops to the trendy boutiques and high-end stores, Bardolino truly has it all. So, whether you are a fashionista, foodie, or art lover, add shopping in Bardolino to your Italian itinerary. 
Check out more articles about Bardolino:
Hey there! Some links on this page are affiliate links which means that, if you choose to make a purchase, we may earn a small commission at no extra cost to you. We greatly appreciate your support!