If an active vacation filled with a lot of sightseeing, water sports, or hiking sounds just about right for you, then go pack and head straight to Brenzone sul Garda. Sixteen smaller hamlets comprise Brenzone sul Garda, each of which is unique, beautiful, and perfect for several activities! These hamlets are scattered throughout this lovely area. Some of them are located on Lake Garda, and some of them are on the lower slopes of Mount Baldo.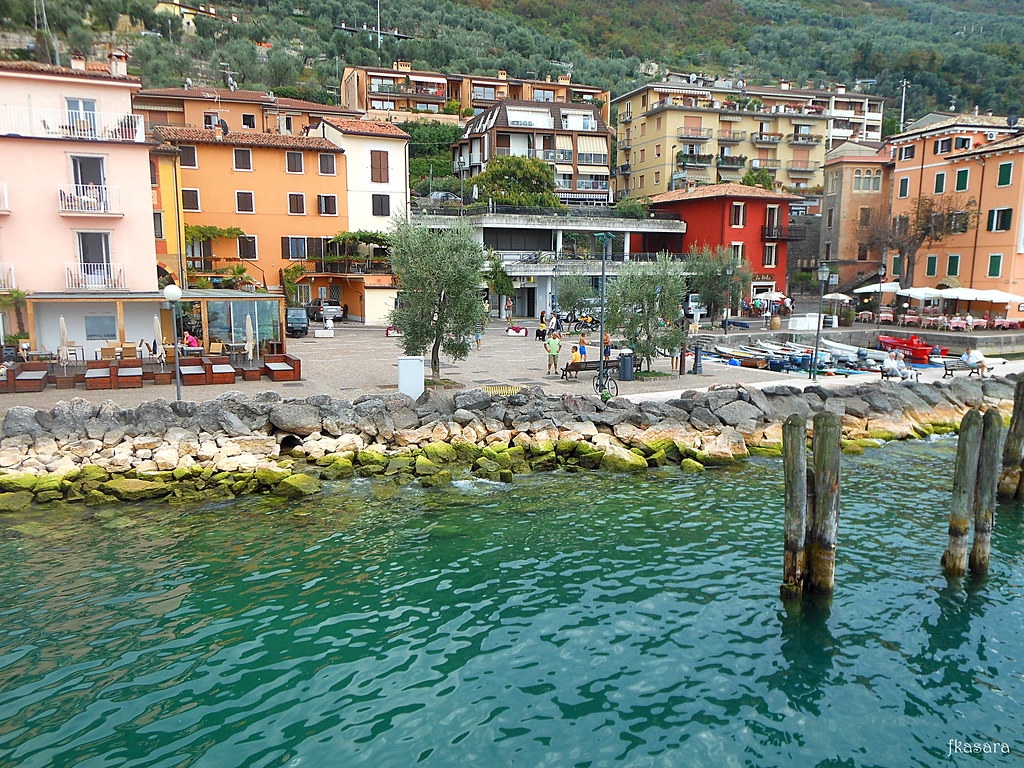 However, all of these are within walking distance, and there is also a hamlet up in the mountains, which is certainly worth the hike! Each of these hamlets has a long history, dating back to prehistoric times. Most of the historical sites in the area belong to the Roman Empire, though, and you will find many sites from the Roman period all over this charming town.
This area wasn't popular with tourists until after WWII, which helped Brenzone sul Garda maintain its authenticity and beauty. This area instead focused on growing silkworms, olives, and delicious dairy products! From water sports and hiking trails to medieval churches and small yet beautiful beaches for relaxing under the sun, the area of Brenzone sul Garda has a lot to offer! So, if you are planning to visit it on your next trip, here are a couple of recommendations of things to see, do, and eat while you are there!
Visit Brenzone sul Garda hamlets
The unique setup of Brenzone sul Garda, with its multiple hamlets, will have you exploring for days. Each of the hamlets is a world in itself, and it is definitely worth checking out. Here are just some of the hamlets that you should take the time to explore on your trip here. 
Castelletto
Castelletto, a picturesque hamlet with a rich history displayed for everyone to see, is the first one on our list. If you would like to visit the archeological site of the Roman Villa, discover the beauty of the Church of San Carlo Borromeo, or see how the people lived back in the day in its ethnographic museum, Castelletto is the place to be. It is also a common starting point for exploring this area.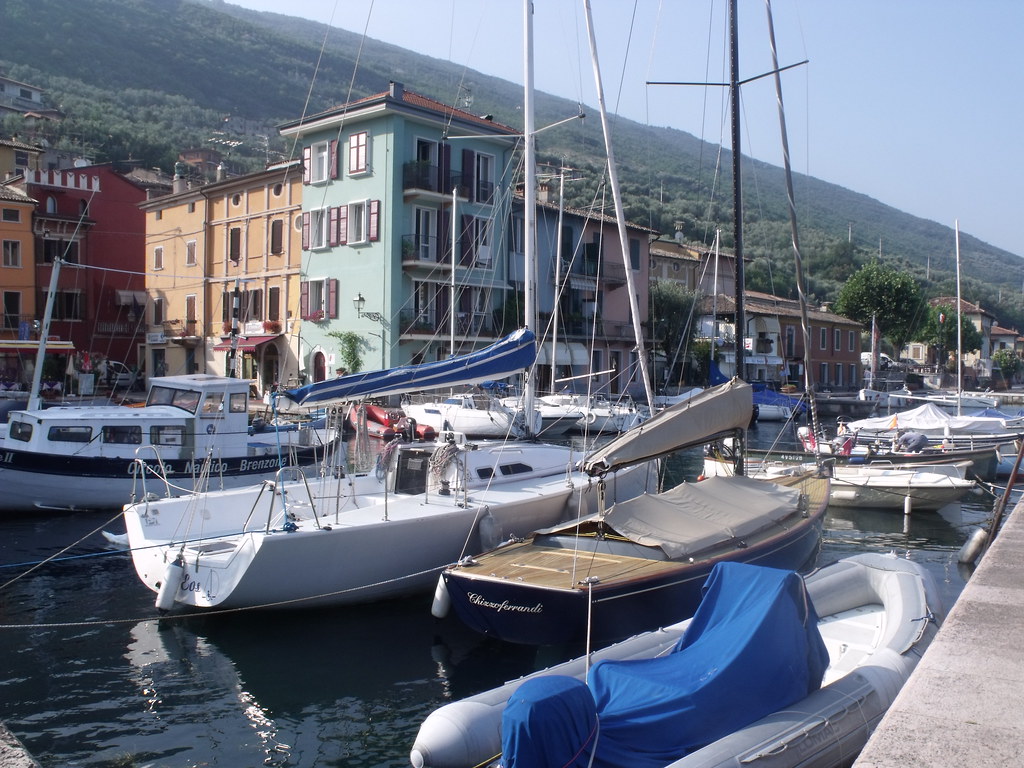 This hamlet has numerous trekking and cycling opportunities for adventurers, but it is also a great place for enjoying water sports such as sailing, surfing, and kiting. Furthermore, it is also worth mentioning that on Tuesdays, Castelletto hosts a market with local products. So, if you are interested in trying some local products, that is the day to get up early! You will find a beautiful selection of fish, olive oil to take home as a souvenir, cheese and other dairy products, and tasty truffles! 
Campo
Those looking to travel to medieval times and can appreciate the ghostly atmosphere of a deserted village almost completely wrapped up in silence shouldn't skip a visit to Campo. This medieval village allows you to explore its ancient streets and houses, which are well-maintained, even though no one's lived there for years. It is also the home of the Romanesque church of San Pietro, which hosts some of the most beautiful frescoes by the famous master Giorgio da Riva.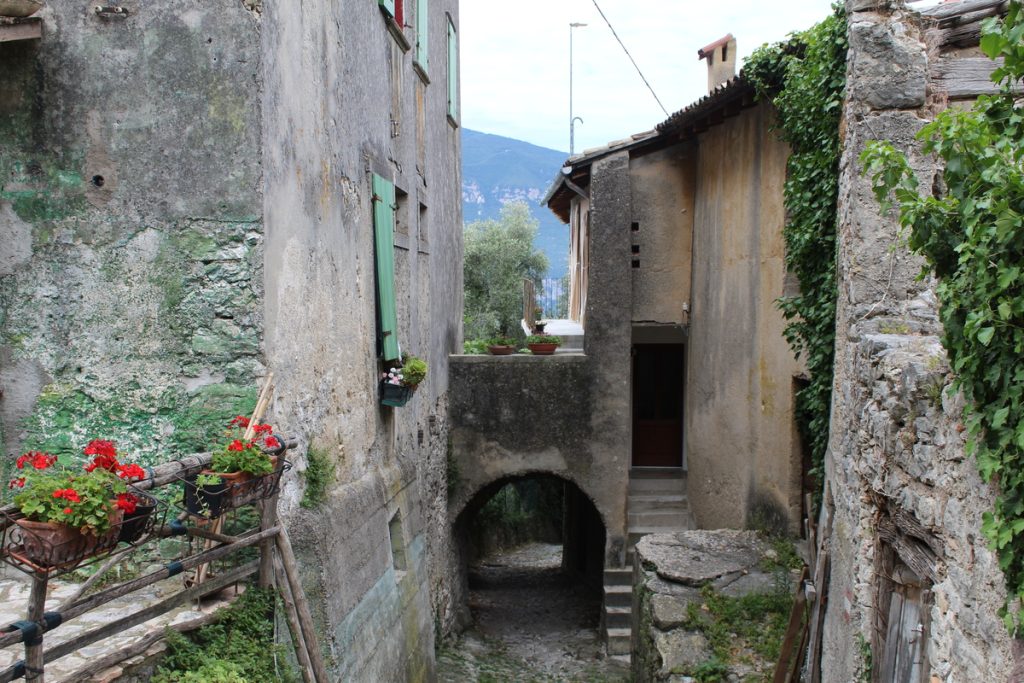 You can also visit the remains of a former castle and enjoy both the history and the beautiful panoramic views. The few recovered houses these days serve as artisan shops. Make sure to stop by and admire the quality of their work! In certain months, Campo hosts festivals and music spectacles, which turn this abandoned village into the place to be! Check the list of scheduled festivals if you haven't picked a date yet so that you can be a part of this unique atmosphere! 
Magugnano
Magugnano is the municipal capital of Brenzone sul Garda and is the home of some of the most beautiful sights in the area. Its colorful houses clash extravagantly with the blue of the lake, making it quite a picture-perfect background for all those photographs you want to take! Magugnano is also the home of the "Stone of Castelleto," which is a must-see for history buffs! This stone dates from 2550 BC and is covered in mysterious incisions that tell the story of the first inhabitants of Castelletto.
Another piece of history tucked in the area of Magugnano is the Church of Saint Antonio Abate. Historians trace its origins back to early medieval times. Even if you are not religious, you should see its fresco of Saint Christopher, which was created in the early 14th century! Lastly, each year, Magugnano hosts an amazing vintage and retro market! It is a great place to pick up a piece of history and is certainly worth a visit. 
Assenza, Sommavilla, and Baloc Tacà Via
On the far end of the Brenzone sul Garda lies Assenza. It is located along the lakeshore and is a beautiful historical village you should take a stroll through. Unmissable, the medieval church of San Nicola will be there to greet you, and you can enjoy the beauty of its simplicity, a perfect reminder of simpler days past. In its vicinity is also Sommavila, which is a purely agricultural district on the border with Malcesine.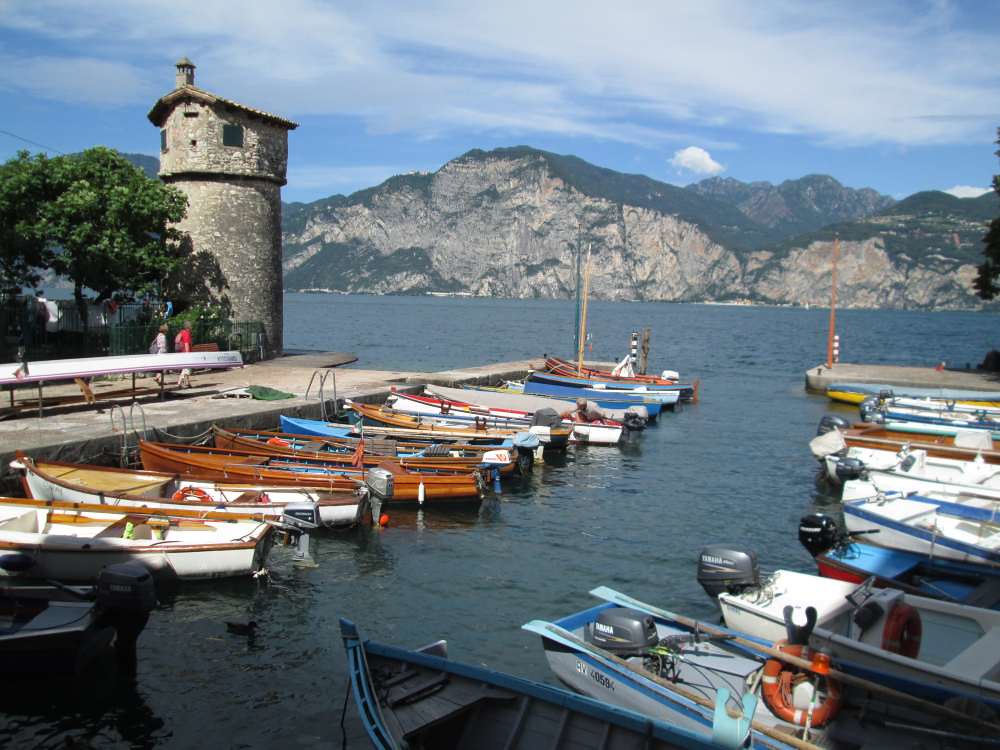 However, from Sommavila, you can take many paths to Monte Baldo, toward the peaks, or the one that will take you to Baloc Tacà Via. This is an interesting spot to check out and take a lot of pictures. Essentially, it is a large boulder that is nested between two cliffs. It doesn't sound as impressive, but it's truly stunning and an unforgettable sight. This "quiet boulder" may be simple, but it is something you will remember for the longest time.  
Enjoy the beaches in Brenzone sul Garda
Brenzone sul Garda has an incredible amount of both small and large beaches scattered throughout the 12-kilometer lakefront. You will find many free beaches along the lakeshore with crystal-clear waters. The water itself on any of the beaches is perfect for swimming from May to September. Keep in mind that these beaches are full of small and big stones, so it is advisable to bring your water shoes.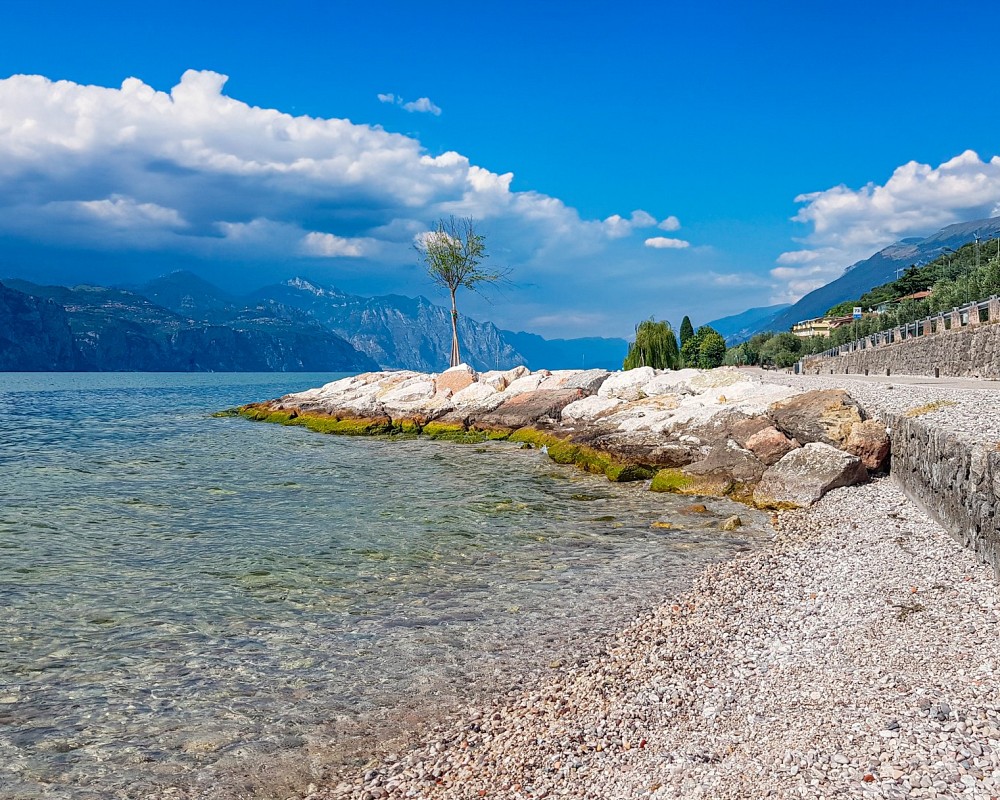 There is also a bit of shade with the grass area near the beaches, which is good to know, especially if you are coming with small kids. Along these beaches, there is a beautiful little promenade right on the lake. Everything is very well maintained, and you can enjoy the fantastic view in peace. Some hotels even have their own private beaches, which are equipped with amenities and provide a great experience under the sun!
Try watersports in Brenzone
Brenzone is the perfect spot for those who enjoy watersports. Famous for sailing, its local boating clubs host some of the most popular regattas in the world! Experts and beginners will find their fair share of fun on the water, as Lake Garda is an excellent natural practice area. It is known for sailing, but tourists and sports enthusiasts can also enjoy kitesurfing and windsurfing.
There are many schools with excellent coaches in these disciplines, so don't miss the opportunity, even if you have never participated in these sports before! While Brenzone sul Garda is perfect for water sports, it is also a great option for those looking to stretch their legs and engage in some high-quality hiking, trekking, or biking! 
Circle the Island of Trimelone
Lake Garda has five islands, but the Island of Trimelone is certainly one of the most popular. Clearly visible from the cycle-pedestrian route that follows the entire lakefront and connects the entire area, it will enchant you with its beauty from afar. This island has a majestic history and many legends surrounding it. It is off-limits to the public, which helps to support the unavoidable air of mystery.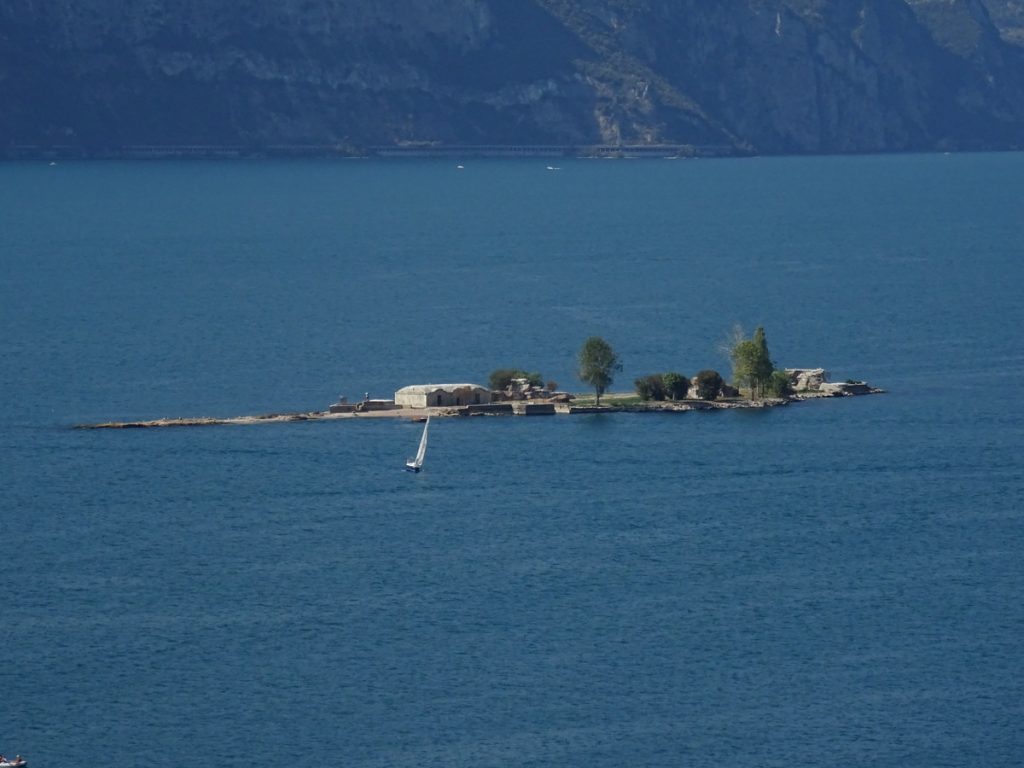 Locals relied on it in turbulent times. The Trimelone island actually served as a military installation in both world wars, and its surrounding waters are rumored to hide gold and other treasures stashed there by Benito Mussolini! No one ever found anything, but you are welcome to give it a search! If you want to get closer to this little oasis, there are multiple opportunities to rent a boat and take a sailing trip around the island!
Check out Nordic Walking Park in Brenzone
If you are not a fan of water sports but enjoy a good walk or exercise, then Nordic Walking Park in Brenzone might just be the thing for you! Different from simple trekking, Nordic Walking involves special walking poles. These poles provide more than bare support. You should actively apply force down the pole so that you activate as many muscles as possible during your walk! 
Numerous paths in the park allow for different lengths and difficulties, so you will find the right path regardless of your skill level. The shortest path will take you about 3.7 kilometers, while the longest, from Castelletto to Peagne, will take you about 7 kilometers. These paths interconnect, so experts can enjoy a 20-kilometer-long hike, too! 
Take a look at the church of San Zeno
Near the Roman archaeological site in Castelletto, there is a medieval church of San Zeno. This church was built in segments, so history buffs can admire the architecture spanning from the 11th to the 13th centuries in a single place. From the outside, the bell tower from the 13th century is breathtaking, while inside, you can find beautiful late Romanesque frescoes.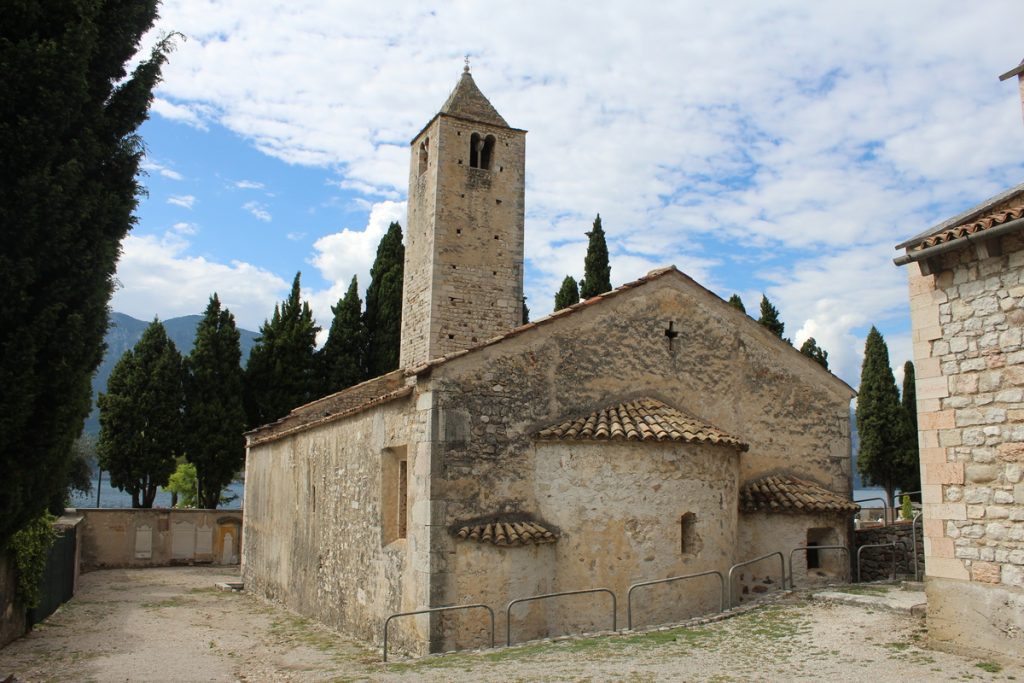 However, the church is usually closed, so you can only see the interior through the window to the right of the door. It was once the main church for the entire Brenzone area, but it was later replaced by the Church of Saint John in Magugnano. Overall, San Zeno church is a beautiful oasis of peace right next to the hectic Gardesana road.
Try local food
Lake Garda is home to some of the most delicious fish you will ever taste, and local restaurants certainly know how to prepare it and turn it into one of the most memorable meals you will ever have. There are a couple of renowned dishes you must try while you are here on your visit. One of them is "Bigoli con le sarde."
For this dish, the traditional Italian pasta is combined with the fillets of the freshest sardines straight out of Lake Garda. Plus, it is doused with local olive oil, giving it a memorable taste. If you are not a fan of fish, you should try "Polenta carbonera." This polenta dish is prepared with locally sourced cheeses. Cheese from the slopes of Mount Baldo and local extra virgin olive oil make for the perfect and uniquely cheesy taste!
Visit the Roman Villa
Since the fascination with the Roman Empire doesn't fade, the Roman Villa is probably one of the most interesting sights to visit. It was discovered in 2004 in Castelleto, is deemed unique in its category, and is to this day very well-maintained. It is the only one found on the eastern bank, and you can see it for free.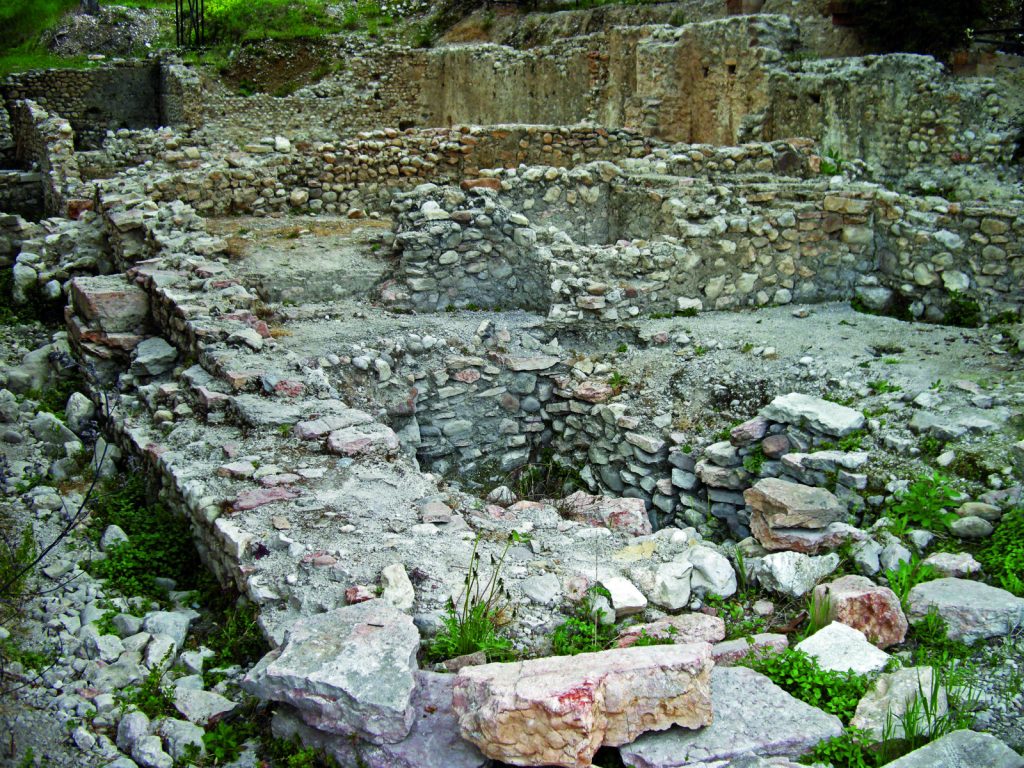 Historians agree that this impressive building served as a "lake house." Roman Villa is beautifully positioned on terraces, descending to the lake, providing the Romans and you with some gorgeous views. We recommend it as a short stop for those who love historical places and walks.
Explore the nearby beauties
If so far you have thought that Brenzone sul Garda has more than enough to keep you occupied for days on end, wait until we uncover the beauties in the nearby area. You might even consider moving here to discover them all for yourself!
Limone sul Garda
Now, there are several spots worth visiting that are just across the lake! One of the most touristy places that is worth going on a day trip is Limone sul Garda. It is a very charming town right on the waterfront. Here, you can enjoy the buzz and constant happenings, do some quality shopping, and enjoy some of the most delicious food in this part of Italy! On the same side of the lake, you can also find numerous beautiful waterfalls!
Malcesine
Just a short hike from Sommavilla lies Malcesine, which is another very active yet slightly trendy spot on Lake Garda! The largest town in the area as well, Malcesine is full of Instagram-worthy spots! There is a medieval and historical town center, many cobblestone streets that lead to the beautiful port, and, most notable, the beautiful Scaliger castle, whose foundations date from the 6th century. Malcesine is also the town from which you can reach the top of Mount Baldo via cable car. Don't miss an opportunity for a one-of-a-kind panoramic view of Lake Garda, the Alps, and the Dolomites!
Verona
Lake Garda is very close to Verona, a beautiful Italian city famous for being the setting of Shakespeare's "Romeo and Juliet." If you are in Brenzone sul Garda with a special someone, Verona is certainly worth taking a trip to and exploring it together. Visit the "Juliet's House," the old castle, the Roman Theater, and hopefully catch the Verona Carnival!
Lago di Tenno
Lastly, we would like to recommend another lake! Lago di Tenno is located around 33 kilometers from Lake Garda. This idyllic lake, with its remarkable turquoise-colored water, is the perfect place to escape from reality and enjoy a picnic with your loved ones. Nearby, you will also discover the medieval village of Canale di Tenno, which is well worth a visit.
Other things to do in Brenzone sul Garda
If you are near Brenzone sul Garda from 8th to 10th July, don't miss Festa dell'Agola in the Castelletto hamlet. At this event, you can enjoy live music, meet locals, and even dance with them. The event got its name because of the Lake Garda fish "Agola," which was once a popular dish among the locals but almost disappeared from menus for many years. However, this fish has gained popularity again in recent years, and this event is a great place to eat excellent fish in the open air and enjoy the warm summer evening.
Hey there! Some links on this page are affiliate links which means that, if you choose to make a purchase, we may earn a small commission at no extra cost to you. We greatly appreciate your support!