Colorful houses, blooming flowers, and a castle that inspired Johann Wolfgang von Goethe, all that and much more you can find in Malcesine.
This picturesque town with around 3 000 inhabitants is located on the eastern shore of Lake Garda. The first thing you see when you come close to Malcesine is the Scaliger castle. This magnificent ancient castle is the main attraction in town, but Malcesine has a lot more to offer. 
Stroll through the narrow streets, have a cup of coffee at the old port, or go hiking on Monte Baldo mountain. Everyone will find something for themselves.
If you want to read more about Malcesine and things you can do there, check out this article:

Where to eat pizza in Malcesine
Malcesine is full of different restaurants and bars, but there are not so many good pizzerias. In this article, you will find out where to go if you want to eat delicious pizza for fair prices!
Find the perfect restaurant in Malcesine
If you are visiting Malcesine, you should know that there are many excellent restaurants where you can try fresh and high-quality food.
Questions & Answers about Malcesine
1.

Where is Malcesine in Italy?
Malcesine is located on the eastern shore of Lake Garda in the Italian region Veneto. Lake Garda is the biggest Italian lake, it has many beautiful towns, and the lake is located in the northern part of Italy.
2.

Is Malcesine worth a visit?
Malcesine is one of the most popular towns on Lake Garda, so it is definitely worth visiting. The town has so much to offer, from cultural sights like Scaliger castle, good restaurants, lovely beaches, and Monte Baldo nearby with outstanding views.
3.

Which airport is nearest to Malcesine?
The nearest airport to Malcesine is Verona Airport which is around 40 kilometers away.
4.

How to book Malcesine castle?
Malcesine can be booked for wedding purposes on the Malcesine official website. Also, it is open for tourists every day, and you can buy tickets at the entrance of the castle.
5.

How far is Malcesine from Peschiera?
Malcesine is around 45 kilometers far from Peschiera del Garda, so you can reach it by a car in around 55 minutes.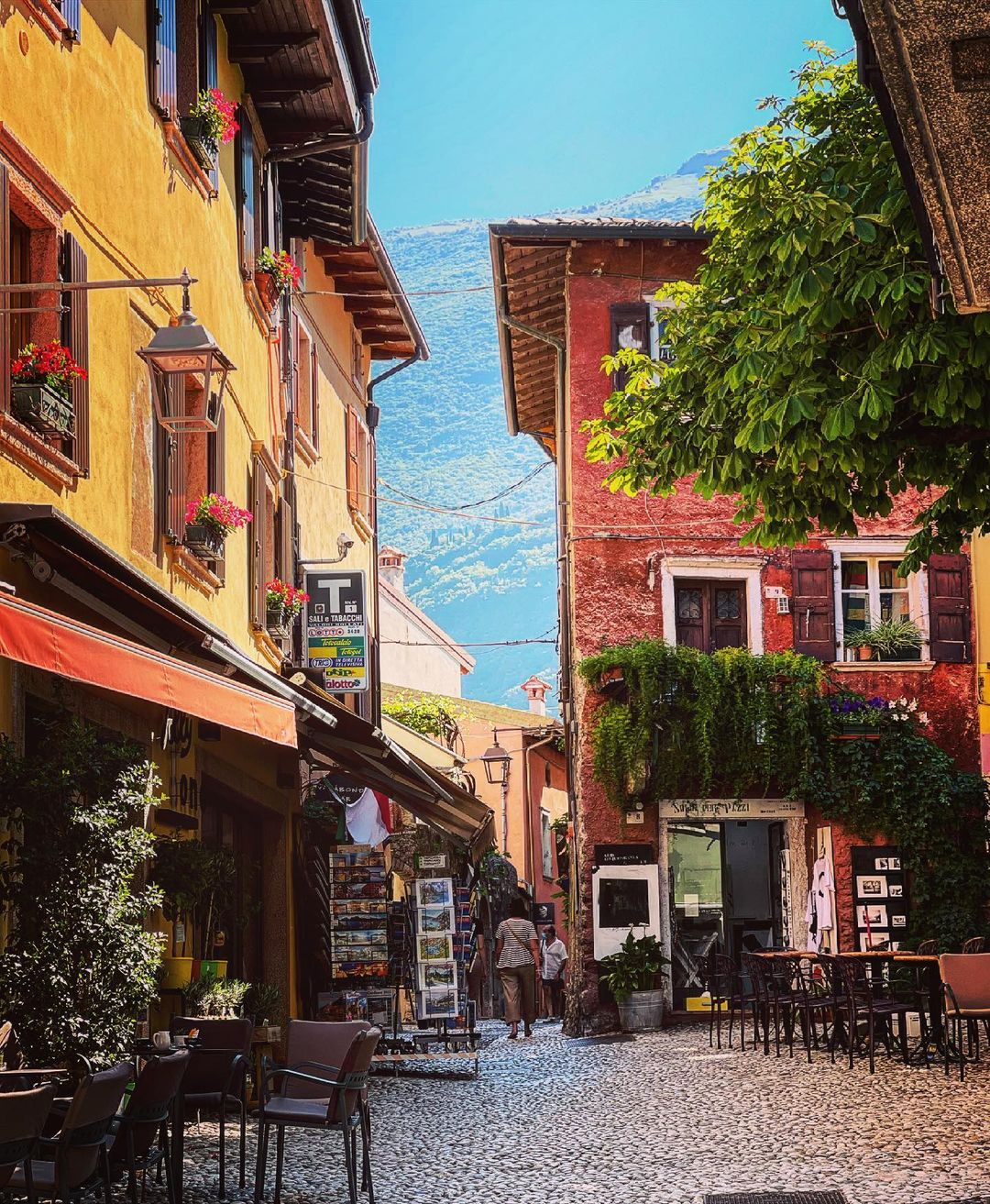 6.

Is there any big supermarket in Malcesine?
There is quite a big Eurospar in Via Gardesana, 234, which is on the main Malcesine road.
7

.

Is Malcesine expensive?
Malcesine is a very popular tourist town, so you should expect a little higher prices than in some less known Italian cities. The most common meal like pizza or pasta is around 10 euros.
8.

Where is the nearest train station to Malcesine?
The nearest train station is in Rovereto which is located between Verona and Trento. To reach Rovereto from Malcesine you will spend around 35 minutes by car, and an hour and a half by bus.
Parking in Malcesine can be a big problem, especially in the summer months. But, there are few paid car parks around the edge of the town. One of them is called Campogrande car park, located just behind the Tourist Information Centre along the via Gardesana.
10.

Is there a beach in Malcesine?
Yes, Malcesine has three beaches where you can swim in the lake. All of them are not in the heart of the town, but rather a little bit outside, but still not far away. These beaches are Paina beach, The beach of Posterna, and Val di Sogno beach.