The lovely Lake Garda is one of the many gems of Northern Italy. Millions pour into the area to see the magnificent blue water in all its splendor every year. A lot of them make short stopovers on visits to nearby towns like Verona or Bergamo, while some stay in the area longer in lakeside towns like Sirmione or resorts such as Gardaland. Either way, these visitors all have one thing in common: they skip the town of Garda!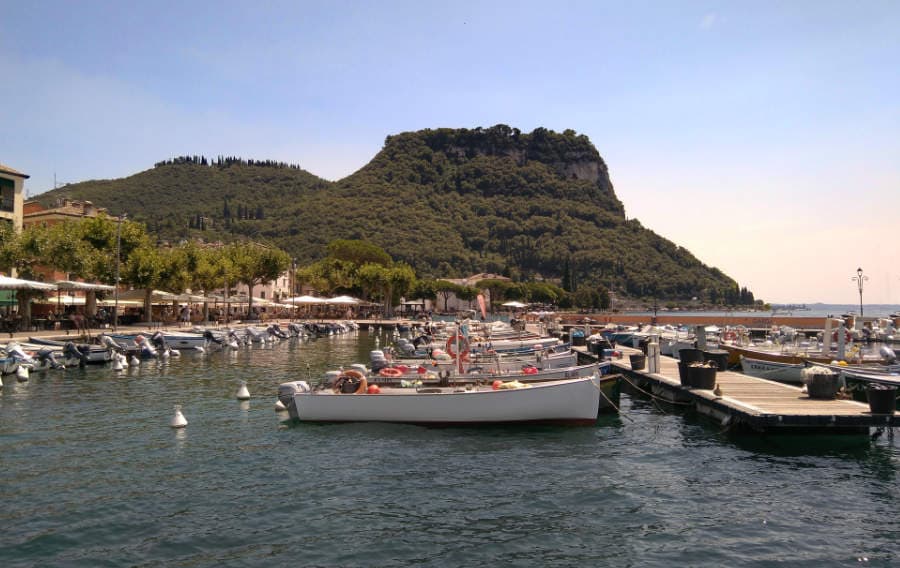 Though considerably less famous than the lake of the same name and much smaller than other lakeside communities, you shouldn't write this place off for a visit. Thinking of visiting Garda now? There's a variety of restaurant and accommodation options for you, plus aquatic activities and tourist attractions galore! It's a perfect place for family vacations or couples' getaways. Read our guide on the best things to see in Garda town!
Take a walk through the historic old town
Due to its strategic location, Garda was one of the first towns to be inhabited along the lake, and you can find traces of its past city-dwellers all the back to the Bronze Age. Its current form has been around since the middle ages. Take a walk through Garda's old town's narrow, cobblestone streets and see examples of architecture from the different historical periods the city has lived through.
There are several villas and tenement houses built in the old Italian style, plus a handful of palaces. Visit the old town's baroque churches, Chiesa di Santo Stefano and Parrochia di Santa Maria Assunta. Their sanctuaries full of stained glass and portico inner courtyards are some of the town's most picturesque spots. What's better, these are less trod by tourists than churches in larger cities. You will most likely have the whole place to yourself.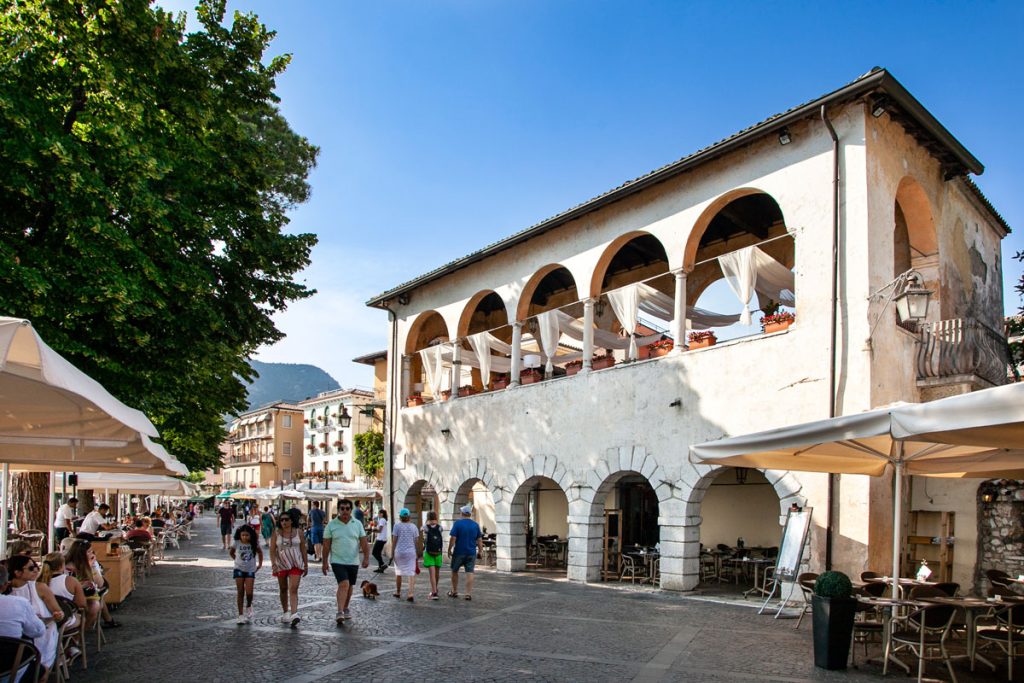 Another unique, undiscovered attraction is the Palazzo Pincini Carlotti, an old palace that's been renovated and is now home to a small art gallery. The exhibit changes frequently, putting up fresh pieces from local, regional, and even international artists. Stop by and see what they have during your visit– you won't be disappointed.
Spending the night in Garda? Help yourself to dinner at one of the dozens of authentic Italian restaurants in the center. Sample classic pasta dishes from Northern Italy paired with delicious regional wines. You will also have a chance to try seafood dishes with ingredients freshly caught from the lake just outside.
Just outside the old town, some waterfront spots afford excellent views of Lake Garda, such as punto panoramico (panoramic point). The best way to experience these views is to stop by a nearby pizzeria or gelateria (and there are plenty of both) and have a tasty, local treat in hand while enjoying the scenery!
While tour providers offer packages for boat tours, Sirmione excursions, and transport all around the lake, there's almost nothing covering Garda town! It's hard to believe that the town from which Italy's largest lake gets its name is skipped and rarely considered as worth seeing. Prove you are better than all the other tourists and take a walk around Garda's colorful, little old town. You won't regret it!
Hike to La Rocca di Garda, the best view in town
Spend any amount of time in Garda, and you will notice a huge flat-top hill that rises high above the town on its southern tip. That's La Rocca, one of the oldest inhabited areas around the lake. Its history dates back to the 5th century AD when Germanic tribes ruled the area. They built a fortress atop the hill whose remnants you can still see today. It was these first inhabitants who gave the town its name that would stick for millennia– Garda.
Today, the hill is surrounded by vineyards, resorts, and yachts that are docked on the lake below it. Those who are brave enough to climb the summit of La Rocca are in for a treat! The hill affords the best panoramic view of Lake Garda in the entire region. The hike, though not terribly challenging, can be dangerous due to steep inclines and a lack of guardrails, so be cautious, and you will have a fantastic time.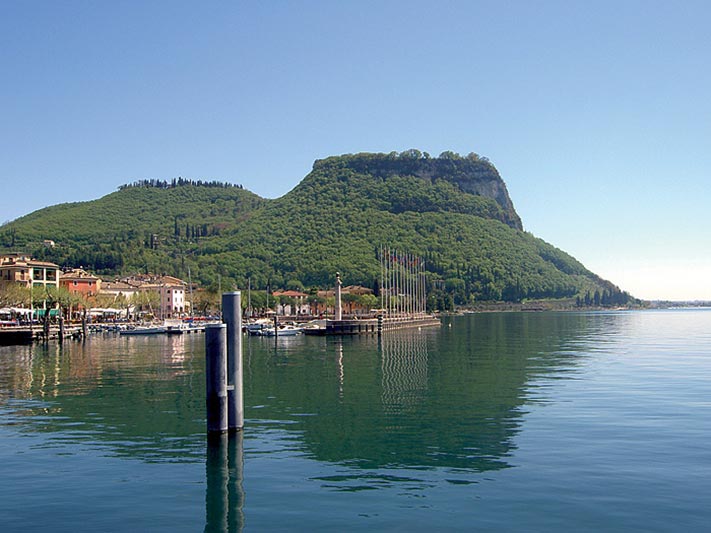 Once at the top, you will get a glimpse of all the settlements along the lake. Garda, and Bardolino on either side of the hill and even Sirmione all the way on the southern shores. You will also have access to the ruins of the 5th-century fortress. There's not much left, but the entrance is free, and you can see bits of the fortress walls overgrown with vines and bushes.
It's not hard to get to La Rocca di Garda. You can walk there from anywhere in the center. The climb might take you a little while, but in less than two hours, you can reach one of the highest points around the lake!
Visit Punta San Vigilio
This hidden gem is just a ten-minute drive down the coast from the Garda city center. It's worth the trip to see one of Italy's most quintessential views. Right up on the shore of Lake Garda is Punta San Vigilio, a tiny settlement with a park full of lush cypress trees and its iconic villa built right on the clear, blue water's edge.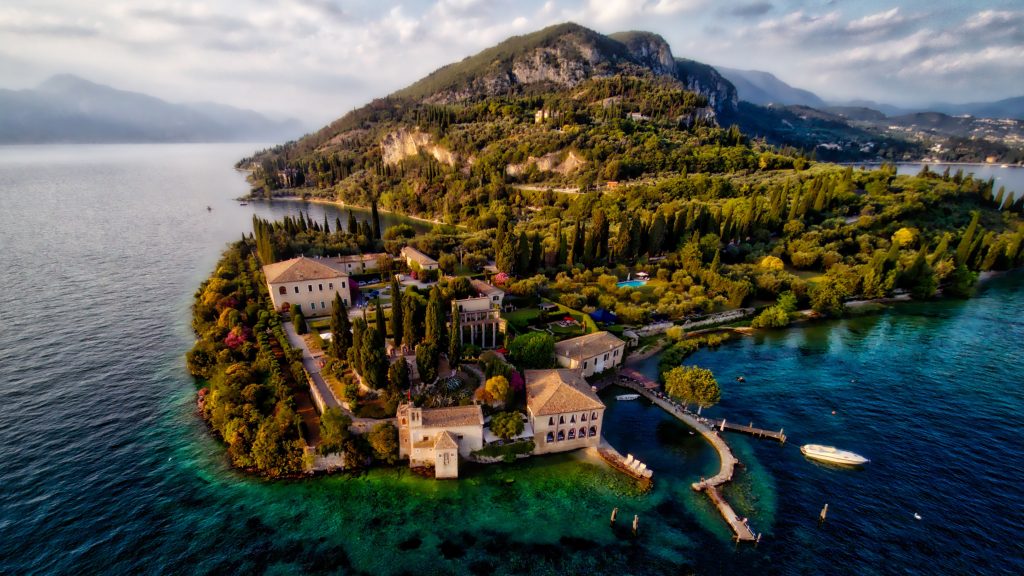 The villa was built in the 16th century and has hosted numerous celebrities and politicians over the years. Today, it's a private estate that still receives high-profile guests, but you can still get up close and admire the building from the outside. Take a stroll through the nearby park and enjoy a quiet respite from the nearby town. You can stop by the Taverna San Vigilio for a bite or aperitivo or even stay the night there!
Punta San Vigilio is a lesser-known attraction along Lake Garda. If you want to break away from the tourist crowds, this is a great place to do it. If you are relying on public transport, take bus 484 from Garda town, and it will stop here.
Check out more articles about Garda town:
Hey there! Some links on this page are affiliate links which means that, if you choose to make a purchase, we may earn a small commission at no extra cost to you. We greatly appreciate your support!