Furore, a picturesque town on the Amalfi Coast in Italy, is a food lover's paradise. The town's breathtaking nature, surrounded by mountains and the Mediterranean Sea, provides a one-of-a-kind setting for some of Italy's top dining experiences. Furore's restaurants offer an extensive selection of Italian cuisine that caters to any taste, from seafood to pasta and pizza to gelato.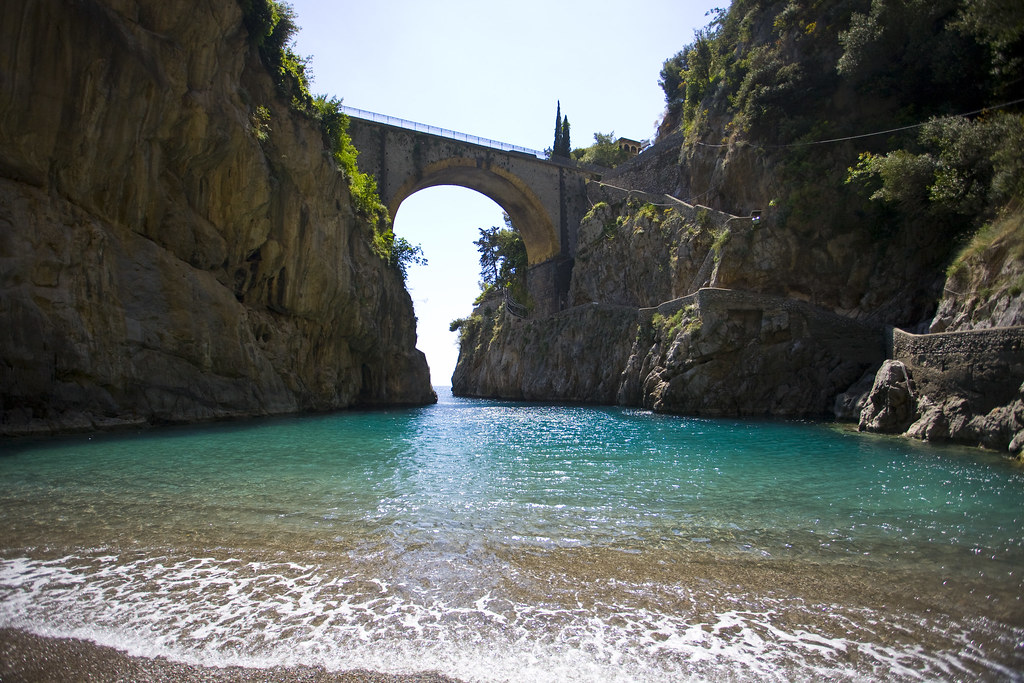 In this blog post, we will take a deeper look at some of the most notable restaurants in Furore, each with its own distinct culinary style and ambiance, making them stand out as must-visit places for anybody wanting to learn more about this lovely Italian town's dynamic food scene. Here are the best restaurants in Furore:
(This article contains 3 restaurants in Furore, which are best in our subjective opinion. The order of the restaurants is not related to the quality they offer. Every restaurant has its pros and cons, so choose the one based on your personal preferences.)
Melchio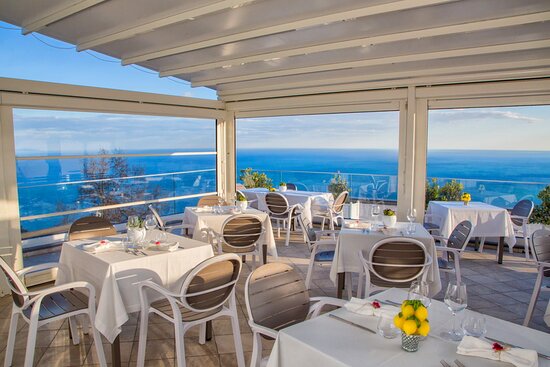 Melchio, located in the Italian village of Furore, is an outstanding restaurant that serves an exquisite variety of traditional Italian food in a lovely setting. Melchio, perched atop a cliff, offers a breathtaking panoramic view of the Mediterranean Sea while you savor the flavors of the finest seafood and pasta dishes made with locally produced ingredients.
This restaurant specializes in traditional Italian cuisine with a focus on seafood dishes. The menu features a variety of dishes that highlight the fresh seafood caught in the Mediterranean Sea. Some of the specialties include dishes such as Spaghetti alle Vongole (spaghetti with clams), Risotto ai Frutti di Mare (seafood risotto), and Pesce all'acqua pazza (fish in "crazy water" sauce).
The restaurant's menu varies on a regular basis to reflect the freshest ingredients of the season, delivering a unique and authentic dining experience with every visit. Melchio also has a large wine selection that includes some of the greatest local wines from the Amalfi Coast region and beyond. Melchio's exquisite and cozy ambiance, in addition to its exceptional food and wine, makes it a perfect place for a romantic evening or a special occasion.
With its attentive and pleasant personnel, you will undoubtedly feel pampered and taken care of during your visit. Besides, it provides an extraordinary culinary experience in Furore that you cannot afford to miss. Melchio exceeds all expectations with its fantastic cuisine, breathtaking views, and exceptional service, guaranteeing that every guest's dining experience is absolutely unforgettable. It is open from Monday to Friday only for dinner from 7:30 PM (19:30 hours) to 10:30 PM (22:30 hours), while on weekends, it is also open for dinner and for lunch from 12:30 PM (12:30 hours) to 2:30 PM (14:30 hours).
Location: Via Santa Maria Vecchia 5
Website: Melchio.it
Distance: 1.5 kilometers (0.9 miles) from Fiordo di Furore
Phone: +39 089 097 7744
Fico D'India lo Scrivano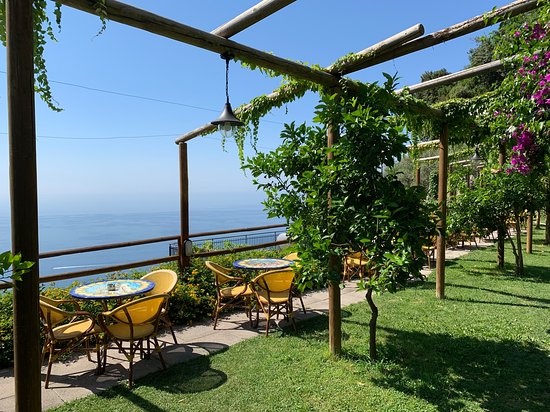 Fico D'India lo Scrivano, situated in the heart of Furore, offers a lovely and authentic dining experience. The restaurant is a top-rated eatery in the area because of its wonderful cuisine, welcoming atmosphere, and exceptional service. The cuisine at the restaurant includes a variety of classic Italian meals that highlight the region's fresh fruit, seafood, and meat.
Guests can enjoy homemade pasta dishes, such as Spaghetti alle Vongole (spaghetti with clams) or Tagliatelle al Ragù (pasta with meat sauce), as well as fresh seafood platters and grilled meats. The restaurant also serves vegetarian options such as grilled veggies and homemade soups. One of the restaurant's most popular dishes is the "Fico D'India" (prickly pear), a slow-cooked pork dish marinated in prickly pear and served with roasted potatoes.
The "Zuppa di Pesce" (seafood soup), a flavorful and savory dish with a selection of fresh seafood in a thick tomato-based broth, is another highlight of the menu. Visitors may indulge in typical Italian desserts such as tiramisu or panna cotta for dessert. Fico D'India lo Scrivano is renowned for its warm and rustic ambiance, which includes a cozy fireplace and vintage decor that recalls an old-world charm. The stone walls and wood tables make the space feel warm and inviting, and the soft lighting adds to the cozy vibe.
Beautiful elements, such as vintage tableware and artwork gracing the walls, add to the restaurant's authentic charm. The open kitchen, which allows visitors to view the chefs in action as they make their meals, is one of Fico D'India lo Scrivano's distinctive features. This adds excitement to the dining experience and helps visitors to appreciate the effort and attention that goes into each dish's preparation.
The restaurant also boasts a nice outdoor terrace where you can have a meal while admiring the surrounding scenery. The terrace is filled with plants and flowers, creating a pleasant and restful ambiance. Fico D'India lo Scrivano is open every day from 12:00 PM (12:00 hours) to 4:30 PM (16:30 hours) and from 7:00 PM (19:00 hours) to 12:30 AM (00:30 hours).
Distance: 1.6 kilometers (1 mile) from Fiordo di Furore
Phone: +39 089 830520
Bianca Zita Ristorante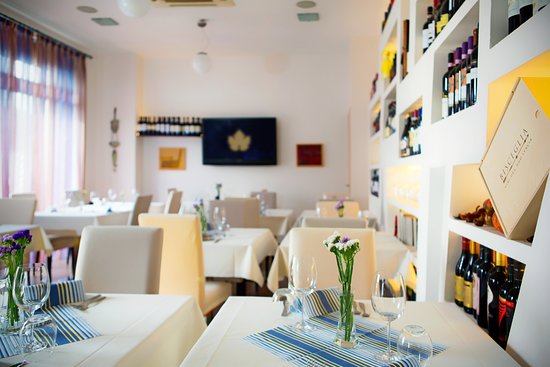 The restaurant, located high in the hills of Furore, offers breathtaking panoramic views of the Amalfi Coast and the Mediterranean Sea. The restaurant's name pays tribute to the founders' grandmothers, Bianca and Zita, who inspired the traditional foods on the menu. Bianca Zita Ristorante's menu is centered on classic Italian cuisine, with an emphasis on using fresh, seasonal ingredients.
Homemade pasta with fresh seafood, grilled meats, and mouthwatering desserts prepared in-house are among the most popular items. The restaurant also has a large wine list with both local and international wines. The dining area is decorated with wooden beams, stone walls, and traditional tiles, creating a warm and cozy ambiance. The tables are adorned with crisp white linens and sparkling glassware, adding a touch of sophistication to the overall setting.
The decor at Bianca Zita Ristorante is simple yet stylish, with minimalistic furnishings and beautiful lighting that creates a cozy and inviting atmosphere. The restaurant, with its traditional Italian cuisine, cozy environment, and commitment to quality and sustainability, provides a lovely dining experience in the heart of Furore. It is a must-visit place whether you are searching for a romantic dinner for two or a celebration night out with friends. This amazing place is open every day except Monday from 1:15 PM (13:15 hours) to 10:00 PM (22:00 hours).
Distance: 1.5 kilometers (0.9 miles) from Fiordo di Furore
Phone: +39 089 212 6766
Where to find the best restaurants in Furore?
In conclusion, Furore is home to some of the most outstanding and authentic Italian restaurants, located in beautiful locations with breathtaking views of the Mediterranean. All of these restaurants are usually placed in peaceful locations, far from crowds, which makes them perfect for those seeking for romantic or relaxing dinner. Worth mentioning is that all of them are a bit far from Fiordo di Furure, a famous beach, so prepare yourself for a walk if you are going to Furore to sunbathe. However, if you find yourself in the area, make sure to check out these fantastic eateries and indulge in the delectable flavors of Italy.
Hey there! Some links on this page are affiliate links which means that, if you choose to make a purchase, we may earn a small commission at no extra cost to you. We greatly appreciate your support!