For a lot of people, when thinking of a vacation to Italy, one of the first images that come to mind is drinking some fine wine under the setting sun. Well, the region of Tuscany is particularly popular with the hobby of wine tasting and has a terrific reputation for its wine culture. This prestigious reputation can be found all throughout Tuscany, with the hilltop haven of Montepulciano being no exception.
Known for its sweeping vineyard-scapes, breathtaking scenery, and abundance of Medieval architecture, history, and culture, Montepulciano is truly unmatched when it comes to this unique combination of attributes. A traveler could argue that there is no better place in all of Europe than the things that Tuscany has on offer.  
Wine tasting tours and wine tasting, in general, are among the most popular and beloved activities enjoyed in the region. Every year, thousands of tourists and Italian locals come to the quiet suburb of Montepulciano to indulge in some of Italy's best wines. Therefore, grab your wine glasses and get ready to take a swirl through some of the best wineries in Montepulciano, a review of their repertoires, and the full range of services they provide.
(This article contains 5 wineries in Montepulciano, which are best in our subjective opinion. The order of the wineries is not related to the quality they offer. Every winery has its pros and cons, so choose the one based on your personal preferences.)
Azienda Agricola Ercolani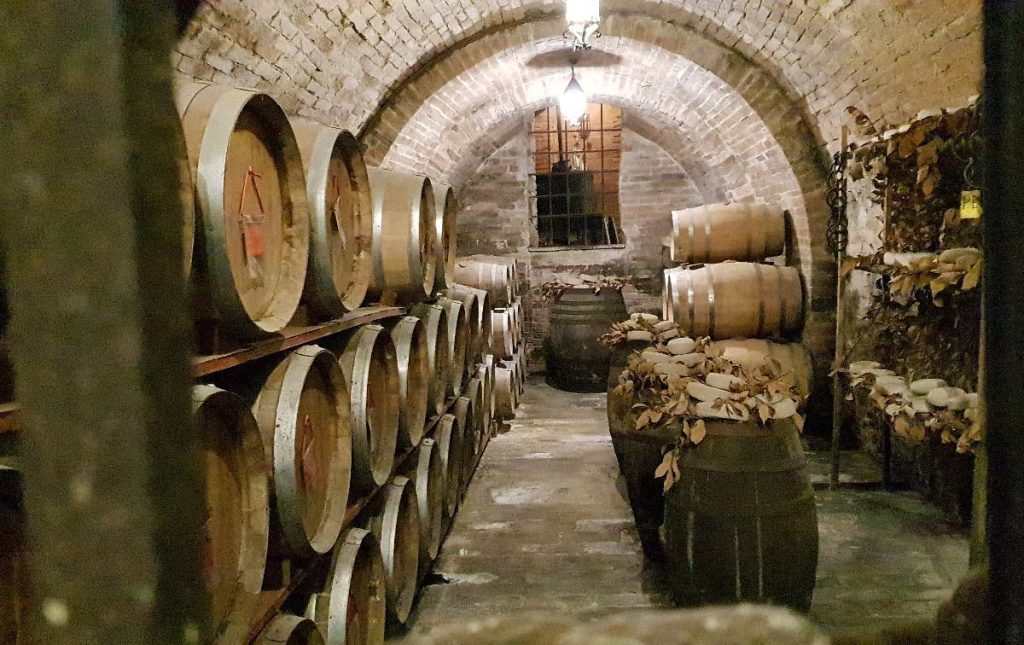 The first stop on the list is the Azienda Agricola Ercolani winery and vineyard. A family-run tour going back generations, the Ercolani family and their guided tour through the historic streets of Montepulciano is one of the best wine-tasting experiences the leisurely town has at its disposal.
As well as being a highly-respected winery selling some of the finest wines in all of Italy, Azienda Agricola Ercolani also offers a variety of other products such as jams, honey, olive oils, pasta sauces, cured meats, and more, as well as several other services that come highly recommended. From free tasting for groups of up to 100 people to guided tours of their farm, seasonal hunts for extravagant truffles to an exploration of the underground city.
Located pretty much right in the heart of the town between the Palazzo Bucelli and the Palazzo Avignonesi historical palaces, Azienda Agricola Ercolani provides a unique way for you to uncover Montepulciano through the region's greatest wines. The best way to book one of these unforgettable experiences is through Azienda Agricola Ercolani's website or to call directly.
If you decide to buy some of their wines but don't want to carry them on your trip, they can deliver wines to your city. Also, you can visit the webshop on their website and order more in the future if you want. This winery is open seven days a week from 9:00 AM (9:00 hours) in the morning to 10:00 PM (22:00 hours) at night. Some of the tours are season-specific, meaning they are not available all year long, so keep this in mind and check their website before booking anything.
Distance: 650 meters (0.4 miles) from Piazza Grande in Montepulciano
Phone: +39 057 871 6764
Cantina De Ricci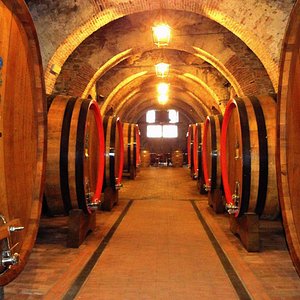 A visit to the wine cellars at Cantina De Ricci is one of the best ways to feel as though you have time-traveled right back to Renaissance-era Tuscany. Its ancient bricks, high-arched ceilings, candelabra lighting, iron furnishings, and vintage barrels really paint a picture of how wine has been curated for hundreds, if not thousands of years.
On a visit to Cantina De Ricci's winery, before enjoying a glass of the sweet domestic wine, you will sample the assemblage available as you learn all about the intriguing history of the winery itself, the origin of its name and founding, as well as the secrets behind the signature flavor of its wines. Not only does this provide context to what you will be tasting, but all greatly adds to the overall experience by knowing the story and spirit behind the wine.
Speaking of the wine, Cantina De Ricci supplies an affluent array of top-quality "De Ricci" brand wines. For those looking for a classic blend inspired by Tuscan tradition, Il Severe Igt Tuscany is a well-balanced choice. If you are looking for something sweeter and more indulgent, both the Red of Montepulciano Doc and the Vino Nobile of Montepulciano come highly recommended, and if you are looking for something different altogether, the Sansy Igt Tuscany Rose is light, fresh, and has a hint of "French" infusion.
Cantina De Ricci is open all year round, and tours are scheduled by reservation only. To book a tour at the winery that has been dubbed "must do" and "must try" by several travel review sites, check out Cantina De Ricci's website or call their official number and book your tasting today.
Distance: 100 meters (0.1 miles) from Piazza Grande in Montepulciano
Phone: +39 057 875 7166
Cantina Fattoria Della Talosa
Located in the center of the old town Montepulciano, the Cantina Fattoria Della Talosa's main cellar can trace its roots all the way back to the 16th century. The hallowed, bricked passages and haunting magic that fills the airs of these cellars can be felt by all who visit them. Furthermore, this vintage feeling also comes through the taste of Cantina Fattoria Della Talosa's bottles.
Like the other wineries based in the town, on the wine-tasting tour at Cantina Fattoria Della Talosa, you will be led down into the murky bowels hidden underneath the town, where you will be met with beautifully crafted arched hallways and wine barrels so giant, they have to be seen to be believed. Talosa brand wines are some of the most acclaimed in all of Montepulciano and would make an excellent gift for yourself or a loved one.
Their bottles range from as little as 20 euros to around 400 euros for the highest yields. Like any good wine tour, Talosa also provides accompaniments of meats and cheese to compliment the wine-tasting experience. It provides a shorter guided tour than some of the others presented on this list.
Therefore, this winery might be better suited to those looking to experience an authentic Italian wine-tasting tour without committing a full day to it. To book a tour, you should check out their official website or call them via phone. If neither of these booking ways suits you, then book a tour in their store in Montepulciano. The winery is open every day from 10:30 AM (10:30 hours) to 7:00 PM (19:00 hours).  
Distance: 100 meters (0.1 miles) from Piazza Grande in Montepulciano
Phone: +39 057 875 7929
Gattavecchi Winery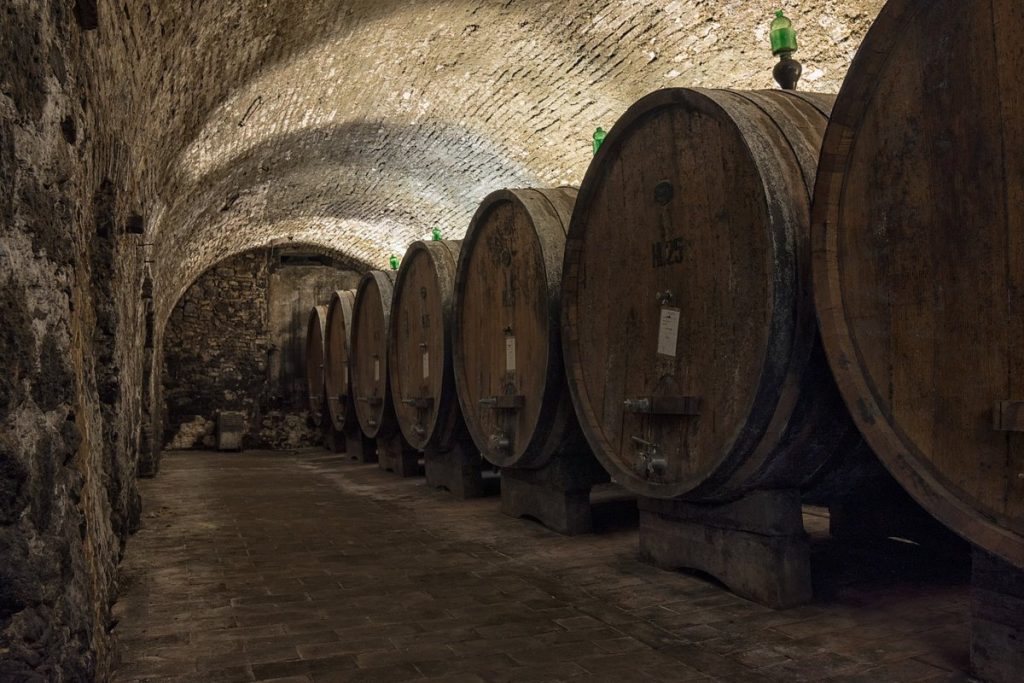 The Gattavecchi Winery is somewhat different from the others on the list in that there is also a restaurant located on the premises. With medieval cellars and views of the beautiful Montepulciano valleys from its windows, the Gattavecchi Winery is your one-stop shop for both top-quality Tuscan wine and authentic Italian cuisine.
Also known as the Cantina Gattavecchi, a tour with this particular wine-making establishment will take you both through the old town cellars as well as a trip to the La Famiglia Gattavecchi vineyard, where you will see the workings of the family-run winery first hand and enjoy all the wine produced by the family, with some specialty cheeses to match.
If seeing the sights of the cellars and gardens isn't enough, why not also book a table for lunch or dinner at the Osteria La Cucina Di Lilian, the restaurant also owned by the family located in the old Santa Maria Dei Servi Monastery. Here you can enjoy many wonderful Tuscan-inspired dishes prepared by Lilian Gattavecchi to help soak up all that wine you just drank, or order another bottle of Gattavecchi's finest and keep the party going.
The family even offers cooking classes on request. This amazing winery is open every day except Wednesdays from 11:00 AM (11:00 hours) to 6:00 PM (18:00 hours). The winery itself is situated on the outskirts of the old town, just outside the city walls, not too far from the Fortezza Medicea. To book a tour or reserve a table at the restaurant, talk to the staff inside or call directly through the phone.
Location: Via di Collazzi 74
Website: no website
Distance: 400 meters (0.2 miles) from Piazza Grande in Montepulciano
Phone: +39 057 875 7110
Manvi Winery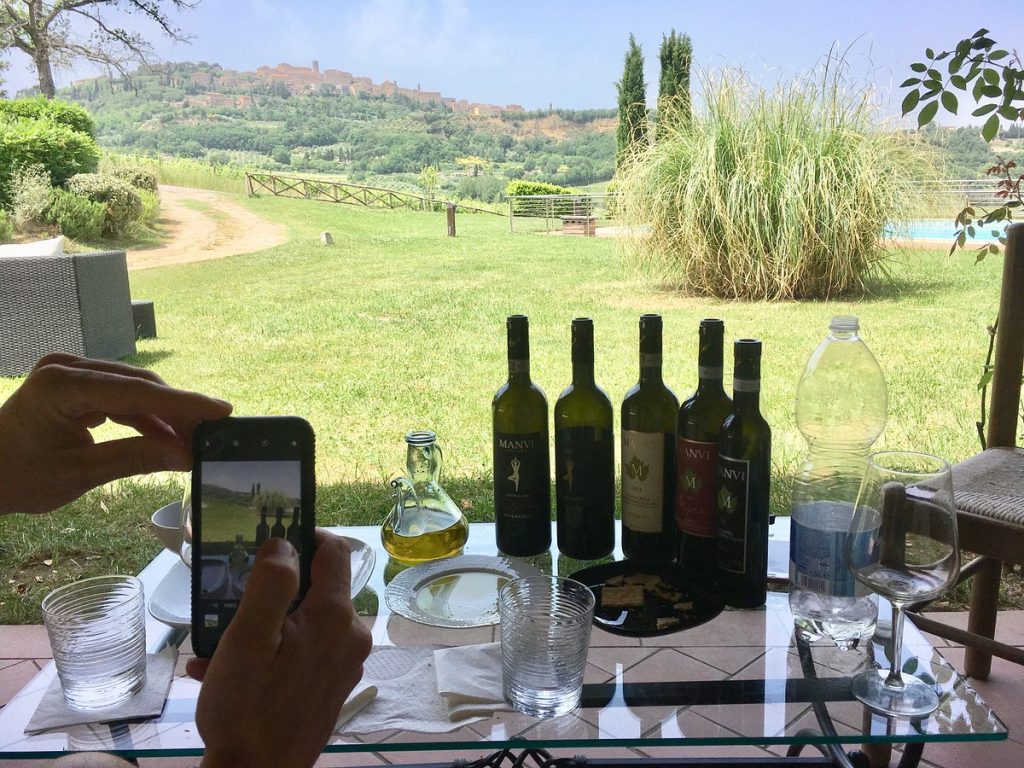 The last stop on our list, but certainly not the least, is the Manvi vineyard and family-owned farm. Located roughly 15 – 20 minutes outside of the town walls, Manvi Winery is arguably the most opulent tour in terms of atmosphere and visuals and is perfect for those looking for a quieter getaway away from the commotion and hubbub of the town.
Manvi also offers a small bed and breakfast service for an all-inclusive experience, as well as a private swimming pool and yoga classes on-site with an experienced teacher from India. As far as the tour goes, Manvi is a relatively young vineyard but nevertheless still provides an authentic wine-tasting experience that has been met with many 5-star reviews online. Manvi's vineyard is over 20 acres in circumference and is said to produce over 30,000 bottles of wine each year.
Some of their wines include Merlot and Cabernet Sauvignon medleys, as well as several white grape blends. Manvi is also a certified organic winery, so you can be assured of the finest quality despite the vineyard's lack of heritage. Manvi Winery and Vineyard are open all year round, and booking can be made at their website or by calling on the phone. Rooms can also be booked through hotel booking websites and are usually listed at around 130 – 150 euros per night. 
Location: Via Villa Bianca 13/15
Website: Manvi.it
Distance: 4.5 kilometers (2.8 miles) from Piazza Grande in Montepulciano
Phone: +39 392 746 4727
Where to find the best wineries in Montepulciano?
Montepulciano is a town mainly known for delicious and high-quality wine production, so you won't have problems finding wineries both in the town and nearby. If you are in Montepulciano only for a day, pick one of the well-known wineries with a long heritage and go wine tasting, as it is an experience in itself. If you are staying in this lovely town for a few days at least, you can consider going to one of the surrounding wineries and vineyards where you can try various wines, see wine production, and walk among grape vines.
This type of experience is also better for those looking for a more personal wine tasting away from the hustle and bustle of the town. Getting to Montepulciano and not trying local wines would be such a miss, so whichever winery you choose, we guarantee that you will have a memorable and unique experience.
Facts about Montepulciano wineries
Vino Nobile di Montepulciano: This delicious red wine is one of the most famous Tuscany wines. Almost all wineries in the region around Montepulciano offer tour and tasting of this fantastic wine. It is known as one of the best wines across the globe, so consider buying it as a souvenir. 
Tasting Rooms and Wine Bars: Popular Montepulciano vineyards and wineries offer inviting tasting rooms and charming wine bars where you can try a great number of different wines. These wine tastings are great if you want to try Vino Nobile, Rosso di Montepulciano, or some white wines before buying them. 
Montepulciano Wine Tour: You can even visit wineries of Montepulciano to find out all the secrets of winemaking. Montepulciano winery tours are great for those who want to witness the meticulous process of turning grapes into great wines and gain insights into the traditions. They usually include tour of the cellar and tastings of the most popular wines. Also, the tour is very useful for those who have some more detailed questions about the wineries in Montepulciano. 
Picturesque Views: Many wineries are strategically located, offering panoramic views of the Montepulciano countryside. Therefore, wine lovers will also enjoy breathtaking views while a wine-tasting adventure.
Wine Shops: As you already know, wine in Montepulciano is the most popular thing among tourists. It is no wonder that Montepulciano has so many wine shops. Take a piece of Montepulciano home with you by visiting one of them and buying your favorite bottle or two.
Rich History: Tuscany is, since ancient times, a popular wine region, so winemaking in Montepulciano dates back centuries. Montepulciano's wine heritage even traces back to the Etruscans and Romans. Most families with cellars produce wine throughout their whole lives, and this legacy is evident in its exceptional quality and taste.
Check out more articles about Montepulciano:
Hey there! Some links on this page are affiliate links which means that, if you choose to make a purchase, we may earn a small commission at no extra cost to you. We greatly appreciate your support!