Are you plan to visit Malcesine by car? If so, that isn't actually a bad idea because arriving by car can be a comfortable, fast and flexible way to get to this lovely picturesque town. While traveling by bus around Lake Garda is the cheapest way, it could be pretty exhausting because of the crowds. Also, you are tied to the bus schedule, so you will have to check your time more often. No one wants that on vacation!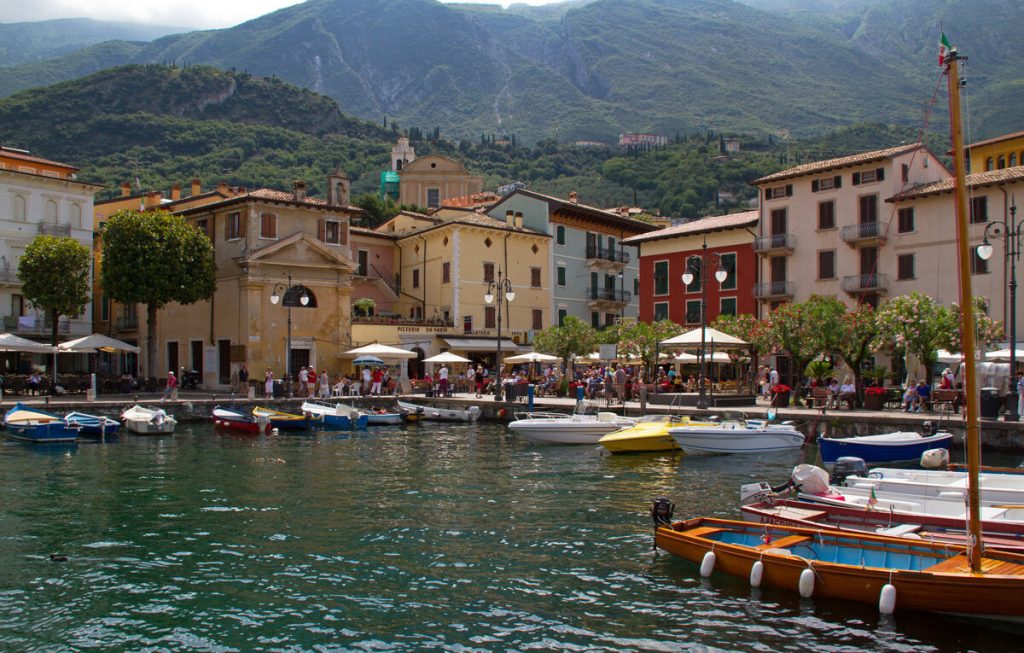 Still, finding an available parking space in Malcesine can be very challenging, especially during peak tourist seasons. However, with a little bit of knowledge and some tips, you will find your spot easier, as well as save your time and nerves. This guide will let you know where to park, what parking prices to expect, and how to avoid parking-related issues during your visit. Here are all the things you should know about parking in Malcesine:
Where to park in Malcesine?
Malcesine is a pretty small touristic place on the eastern shore of Lake Garda. Therefore, you can park in several car parks in and around Malcesine, all well signposted. Also, Malcesine is a safe town, so you can park your car without worrying about it.
Parcheggio Campogrande
Parcheggio Campogrande is the biggest parking in Malcesine. It is actually a parking garage with many spaces, a height restriction of 2.10 meters, and a public toilet. This large parking area has more than 400 spots and is not too far from Malcesine's center, so you will have to walk only 8 minutes.
Furthermore, Parcheggio Campogrande is a good option for those who want to avoid the hassle of navigating through the narrow streets of Malcesine's town center. It operates 24 hours a day, all 7 days a week, and you will have to pay 1.70 euros per day between 8:00 AM (8:00 hours) to 9:00 PM (21:00 hours) and 0.50 euros per night.
Parcheggio Funivia
Parcheggio Funivia is another parking garage located just under the cable car to Monte Baldo. It has more than 500 spots, but they are pretty tight, so those with big cars could have a problem getting into those spaces. Also, although there are many spots, they fill very quickly, so most of the season, it is pretty hard to find available parking space.
To get to the center from there, you will have to walk for around 10 minutes which is also not that bad. This parking garage does not accept cards, so bring coins with you. Also, there is a height restriction of 1.90 meters, and the garage is only open from 8:00 AM (8:00 hours) to 6:00 PM (18:00 hours) every day. One hour in Parcheggio Funivia costs 1.50 euros.
Parcheggio Statuto
Parcheggio Statuto is the closest parking spot to the historic center of Malcesine. It is only 2 minute's walking distance from the castle, the harbor, and the main shopping streets. That is why these parking spaces are very popular, so they fill very quickly, especially during the summer months. Furthermore, this parking is quite small, so finding an available space during the day or evening is often the same as winning the lottery ticket.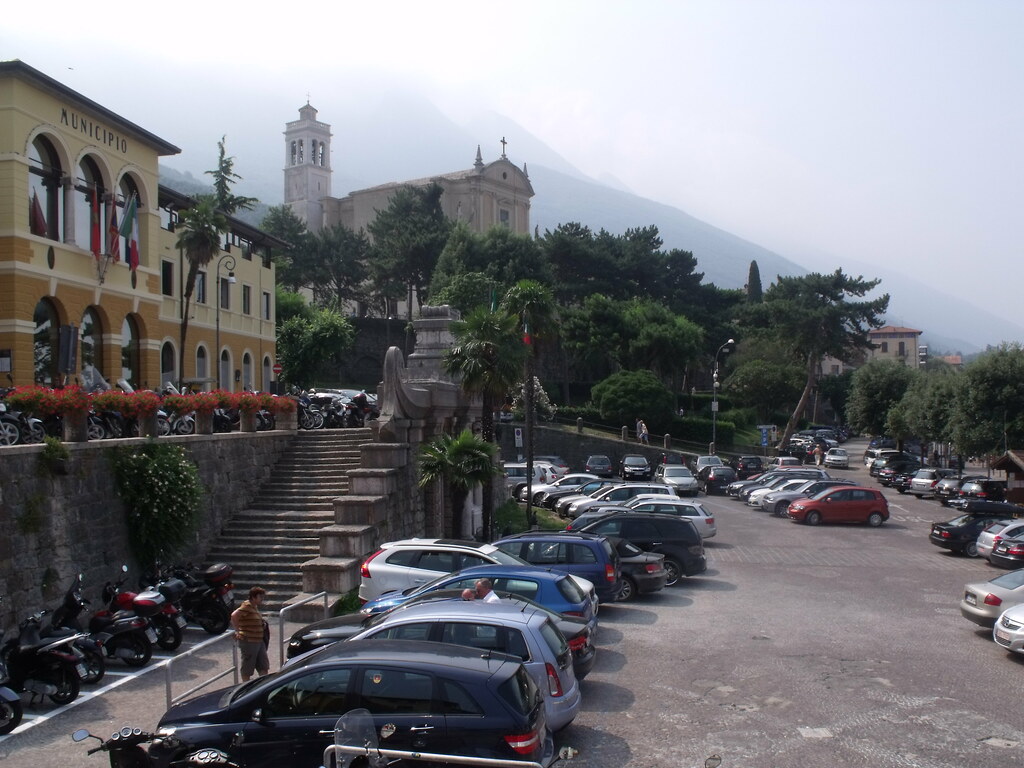 However, if you arrive very early, you have a chance to find your space. Worth mentioning is that most spaces are under no shades, so don't be surprised if you find your car extremely hot after the whole day in the sun. T park at Parcheggio Statuto, you will pay 2 euros per hour.
Parking in Via Navene Vecchia is located in the northern part of Malcesine. It is perfect for those who want to explore the surrounding mountains because of its location near the starting point of several hiking trails. This parking is not so big, so you can't be sure that you will always find your space.
However, the main advantage is the fact that there are plenty of shades, so it is worth checking out. Furthermore, it is more away from the center than other car parks, so prepare to walk for at least 15 minutes to reach the main square of Malcesine. For an hour, you will have to pay 1.50 euros, and parking is open from 8:00 AM (8:00 hours) to 10:00 PM (22:00 hours) every day.
Tips for parking in Malcesine
First of all, it is advisable to plan your parking in Malcesine in advance. This lovely town is a very popular tourist destination, especially in the summer months, so you can count on finding available parking space easily during the day. Also, always try first with bigger car parks because the odds are better there. Furthermore, use parking apps or websites like Parkopedia.com to reserve and pay for parking spaces in advance.
Not only that these apps will ensure that you have a parking spot when you arrive, but they will also save you time and free you from possible problems with parking machines. And last, be aware of parking restrictions to avoid getting tickets. Some areas have restricted parking hours or are reserved for residents, so always read the signs before parking.
Check out more articles about Malcesine:
Hey there! Some links on this page are affiliate links which means that, if you choose to make a purchase, we may earn a small commission at no extra cost to you. We greatly appreciate your support!