Italy is famous for many things. Food, history, architecture, and wine. But something that's just as appealing (but often overlooked) about Italy is its shopping. Although Italy is famous for its fashion and leather goods, not everybody thinks about experiencing la dolce vita by shopping the days away.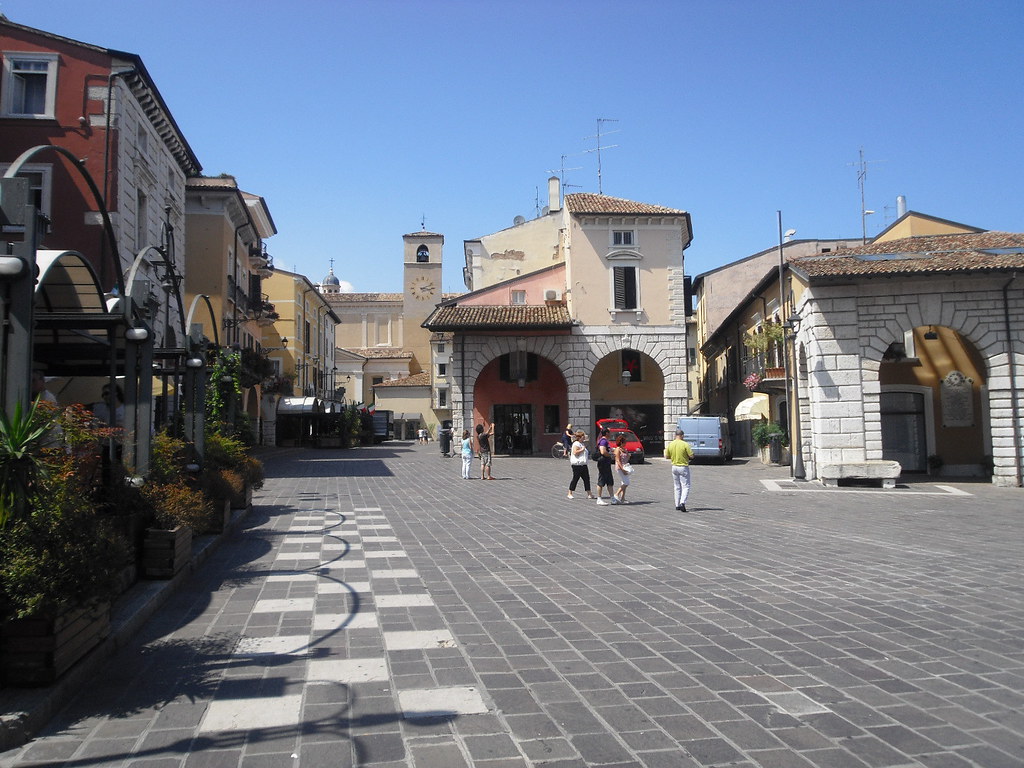 Luckily, if sauntering down Italy's winding streets while checking out beautiful independent and chain shops appeals to you, we have got just the guide for you. Here is how you can in northern Italy's beautiful Desenzano del Garda area. 
What is Desenzano del Garda?
Not far from Lago di Garda (or Lake Garda), lies Desenzano del Garda, in Italy's Lombardy region. A town with lots of history, Desenzano is home to a picturesque old port as well as architectural and religious sites. Furthermore, there is the town's famous square, Piazza Garibaldi, which is home to a breathtaking fountain that lights up at home. 
In Desenzano del Garda, you can find shopping to suit all budgets and interests. There are shops specializing in avant-garde designer couture as well as tucked-away wine cellars where you will find some of the region's best produce. If you are visiting Lake Garda or the north of Italy, add Desenzano to your list of destinations. 
A Guide to Shopping in Desenzano del Garda
If you are on vacation in Desenzano, you will have to take a break from your daily routine. Shopping is actually a great way to mix things up and try something new and exciting. Furthermore, exploring local markets, boutiques, and shops can give you a glimpse into the local culture and traditions. Here are the shops in Desenzano del Garda that are worth your time:
Mantova Village Outlet
Not in the town itself, but a distance away that you can drive to, lies Mantova Village. Mantova is an outlet, meaning you can buy clothing and accessories from some of the biggest brands on the market (including designer names) at a discounted rate. Mantova Village is home not just to hundreds of stores, but also to food and drink places where you can enjoy refreshments after or during a busy day of shopping.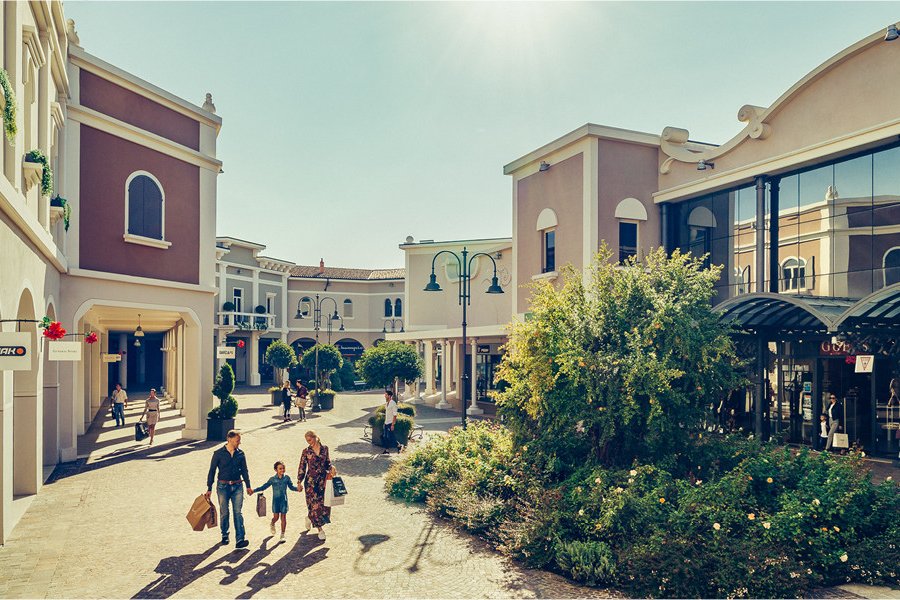 In terms of the brands you can expect to find in Mantova Village, the outlet is home to names such as Adidas, Desigual, Levi's, Nike, and United Colors of Benetton. It's an attractive outlet that's easy to navigate and perfect for shoppers seeking a wide range of clothing and accessories from well-known brands. If you are in the Desenzano del Garda area, visiting Mantova Village is a must. 
Le Vele Shopping Mall
Vele Shopping Mall is located close to Desenzano del Garda, and it's a one-stop shop for all things shopping and leisure. Here you will find a range of shops to suit all budgets, as well as a range of eateries where you can relax with food and drink after a busy day of hitting the shops. There's even a Lidl where you can stock up on your groceries!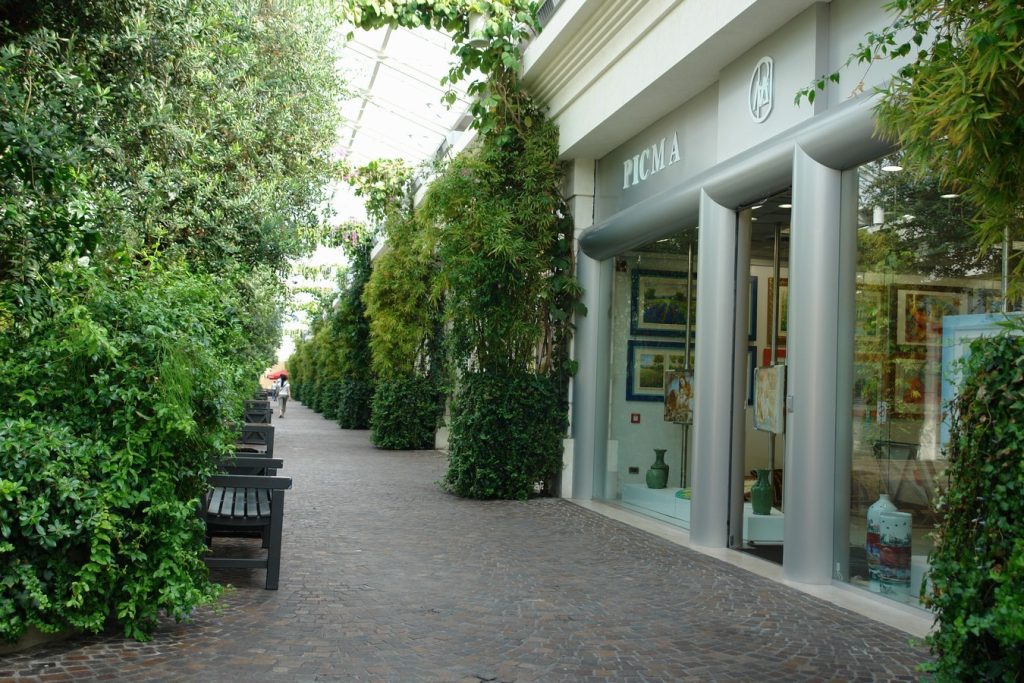 The list of shops at Le Vele Shopping Mall includes names such as Imperial Fashion, OVS, Toys Centre, and TAKKO. The center itself is situated in a beautiful garden-like structure, so you can enjoy beautiful views while you shop for new clothes, accessories, and homeware. 
Il Leone Shopping Centre
Filled to the brim with a range of shops (and something for each budget) alongside restaurants serving up tasty pasta and fast food, Il Leone Shopping Centre is a must-visit destination for those who like to indulge in some retail therapy. You will find eateries such as Poke House, The Piadineria, and McDonald's.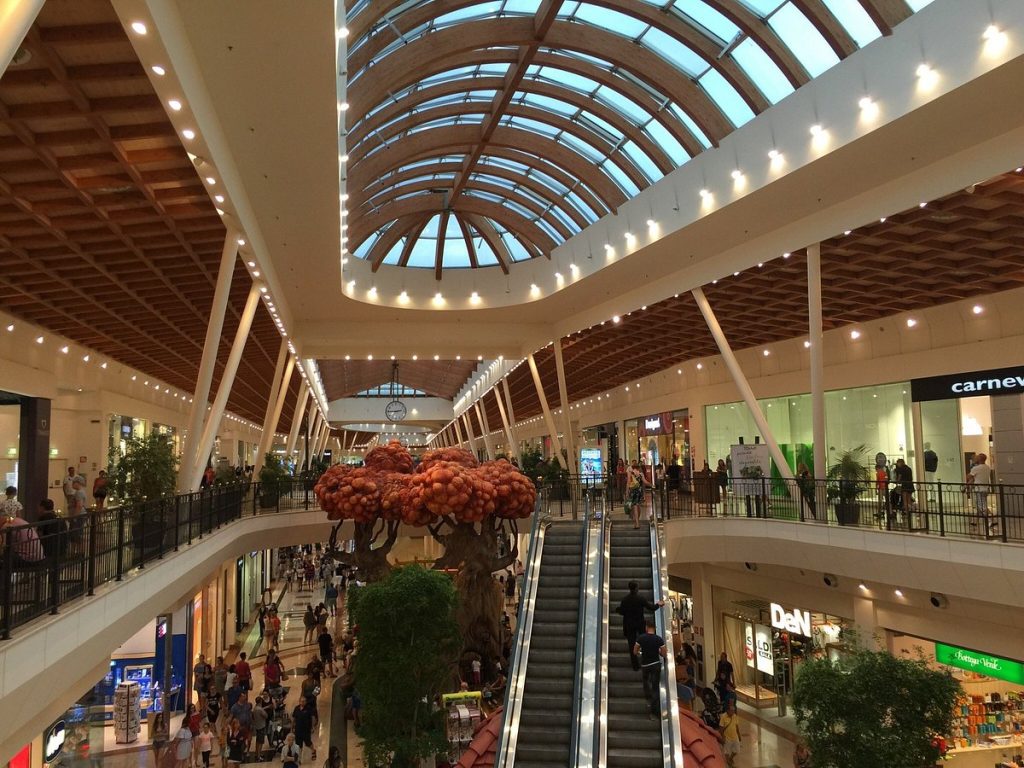 When it comes to shops, the retailers on offer include names such as Apple, Bershka, Bialetti, Decathlon, Foot Locker, H&M, and Guess. There is a huge range of shops with some on the more affordable side and some selling big brand designer names, and the types of items on sale range from homewares to clothes and accessories.
Local Shops in the Town
As well as the abundance of shopping malls and outlets available in the town's surrounding areas, the town itself is home to a ton of both chain and independent shops. Sfusi di Vini & Affini is a popular wine shop where you can find wines from the North of Italy alongside other snacks and Italian goods. Wandering through the streets of this quaint town, you will see many delis and wine shops that show off the delicacies of the local area.
Mondoflex is a popular furniture store that sells stylish and unique pieces for your home. You will also find clothes and accessories stores featuring creations from local designers that you can show off to your friends and family when you return from your trip. 
What else is there to do in Desenzano del Garda?
If you get tired after a few days of shopping, don't despair. There are plenty of ways to spend time in Desenzano del Garda that don't involve buying things. Here are some of them:
Castello di Desenzano del Garda
Overlooking the beautiful Italian town, Desenzano del Garda is the area's impressive castle, which was constructed between the 11th and 15th centuries. The castle sometimes hosts events and conferences and is considered an important cultural artifact of the area. If you are interested in history and architecture, it's well worth a visit. 
San Martino della Battaglia
There are many historical buildings in Desenzano del Garda, and they are all worth a visit if you are interested in the beautiful history of Italy or history and architecture in general. The tower of San Martino della Battaglia stands tall overlooking Desenzano and solemnly captures the era of Risorgimentio, from the War of Independence to the capture of Rome.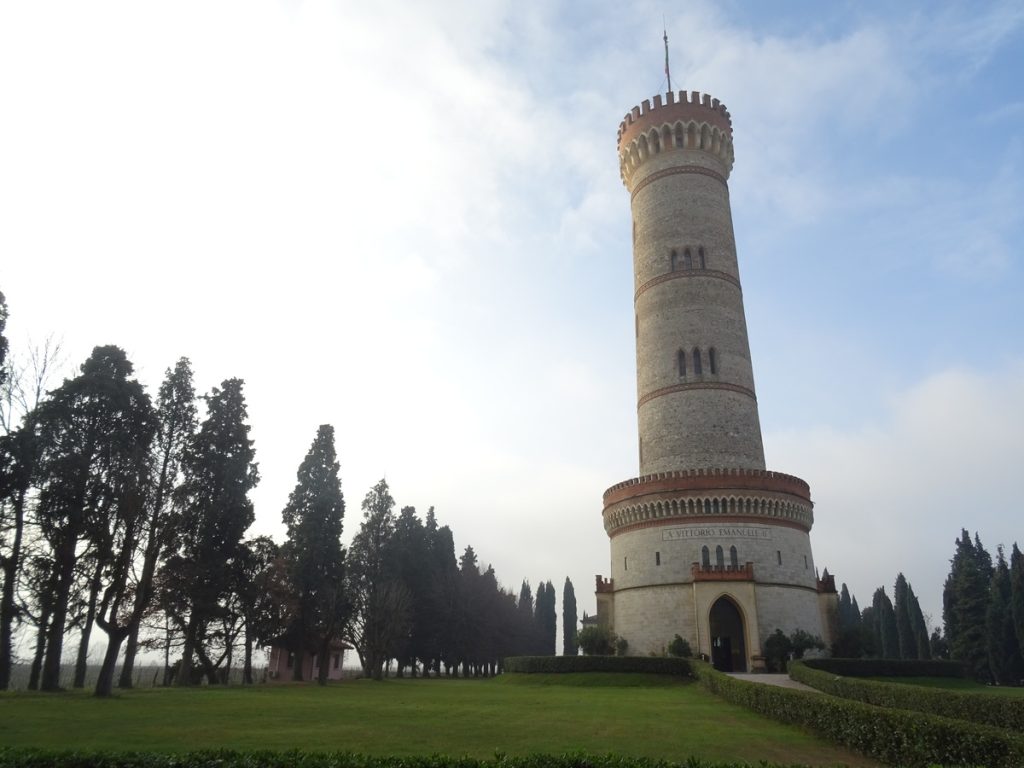 Cathedral of Santa Maria Maddalena
First opened in 1611, the church of Santa Maria Maddalena is a Baroque-style building in Desenzano del Garda which is dedicated to Santa Maria Maddalena. The building itself was built by Giulio Todeschini and is a beautiful example of Baroque architecture that attracts visitors to the area thanks to its historical significance. 
Is It Worth Visiting Desenzano del Garda for Shopping?
If you are a fan of retail therapy, it's well worth hitting the shops you will find both on the streets of Desenzano del Garda and in its many shopping centers. If you tire of shopping, you won't be short of other things to do, with an abundance of restaurants, cafes, bars, and historic sites to be found in the area. If you are done with the sites of Desenzano del Garda, you can always travel out to Lake Garda and bask in the natural beauty of the area. 
Check out more articles about Desenzano del Garda:
Hey there! Some links on this page are affiliate links which means that, if you choose to make a purchase, we may earn a small commission at no extra cost to you. We greatly appreciate your support!