Possibly the most authentic place on the Amalfi coast, Cetara is the destination to pick for a peaceful and relaxing vacation. Cetara isn't visited by tourists crowding other places in the area as much. Therefore, it allows it to preserve the air of genuineness and impress those who do visit with the beauty of a slower-paced and more traditional lifestyle. The welcoming locals are a big part of its charm, and their daily smiles and overall happiness are downright contagious!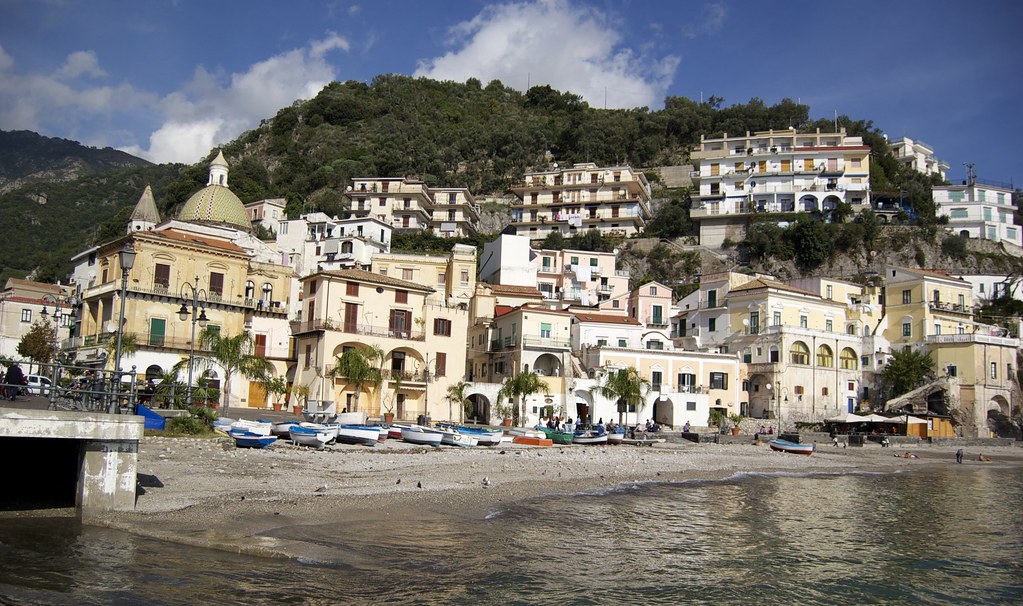 The Cetara has a long and captivating history. Legends say that in 879, a crew of Saracean pirates chose this now quaint fishing village to be their home port for further raids! You won't meet any grumpy pirates here, though. Once in Cetara, you will find it difficult even to imagine this while gazing at the yellow houses dancing with colorful fishing boats, but the pirate stories add an air of mystery to the city's olden days.
Despite its rather "rough" history of struggles with pirates and invasions, Cetara is now known for fishing, its wonderful beaches, the renowned anchovy sauce, and the charming sites that preserve the beauty of the centuries past. If you are visiting this picturesque village, here are several recommendations on things to do in Cetara.
Wander through the narrow streets
There are many spots in Cetara you should add to your itinerary. But, if you frown on the idea of planning an active vacation, a simple stroll through the narrow streets of this hidden wonder will provide enough material for fond memories and beautiful photographs.
As with many smaller places, especially in Mediterranean countries, Cetara's residents also love to get together outside. There is a long tradition of locals meeting their friends in one of the designated spots for a chat and gossip session, and the village offers plenty of nooks for this. The actual sit-and-chat tradition continues among older gents in Cetara to this day.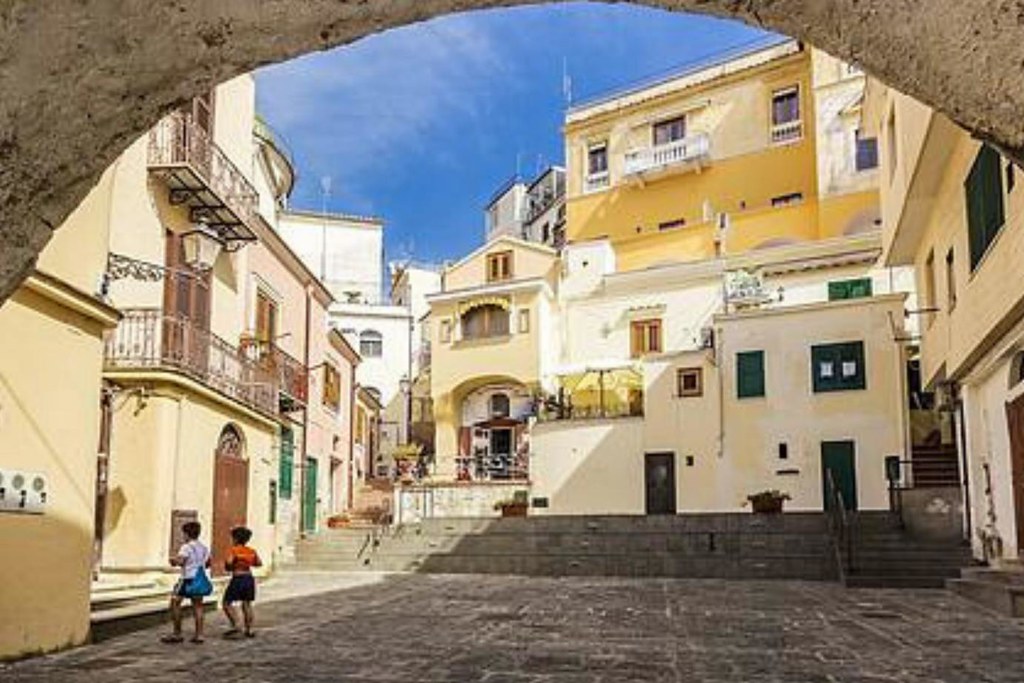 The wonderful number of parks, small or large squares, and play areas for children you will discover as you stroll the streets will remind you of the importance of slowing down. Here, you will rediscover the beauty of simply sitting with people you love and having a chat while enjoying the fresh sea air. These gathering spots transformed with time. Local artists and master ceramics contributed to the change with their craft, turning the whole village into an open-air museum.
One of the most notable examples of this is the 34 designer benches. Scattered around Cetara, the benches tell the story of the beauty of life in the centuries past. You will see depictions of Cetara residents' everyday activities. Try to find the bench that illustrates the art of growing lemons or the one representing fishing for anchovies. This is an easy game to improve your sightseeing experience, perfect for both youngsters and adults!
Visit Torre di Cetara
Both tourists and locals recommend Torre di Cetara as one of the best places to visit on your trip to Cetara. The Tower of Cetara was built in the 14th century and was a witness to turbulent days of piracy and raids, working tirelessly as a signal tower to warn of the upcoming troubles. This now-six-story tower was adapted and renovated multiple times throughout history, and the Viceregal Tower was added to the Torre di Cetara in the 16th century.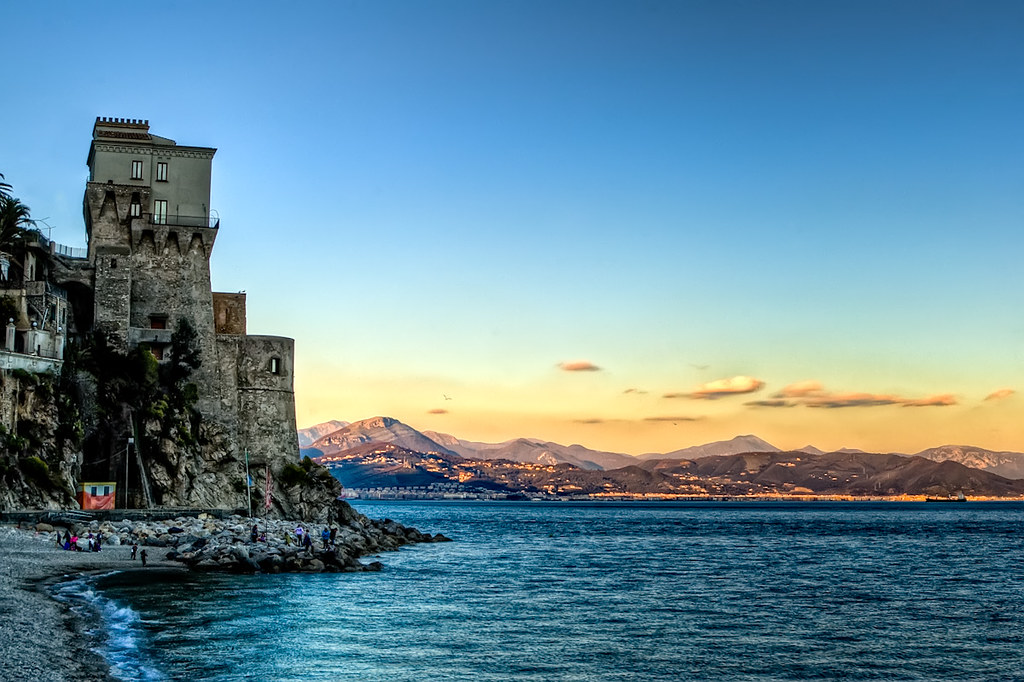 Unique in the world, it is an excellent example of different eras in Cetara's lifetime. Its stories were built on top of previous ones without any demolition involved. It continues its noble work in the form of a civic museum even today. In 2011, Cetara's floors were divided into four different museum spaces, each of which is now worth a visit. They host multiple exhibitions from local artists, and there is also a museum dedicated to fishing and the famous anchovy sauce in its cellar! 
Relax on the beach
Like every Italian Mediterranean city or village, Cetara can also brag about several gorgeous beaches you can visit for a perfect day of relaxing under the sun. There are three most notable beaches in Cetara we can recommend. Marina Beach is the one closest to the village and offers the convenience of being close to all the amenities. Plus, it offers an astonishing view of the Torre of Cetara!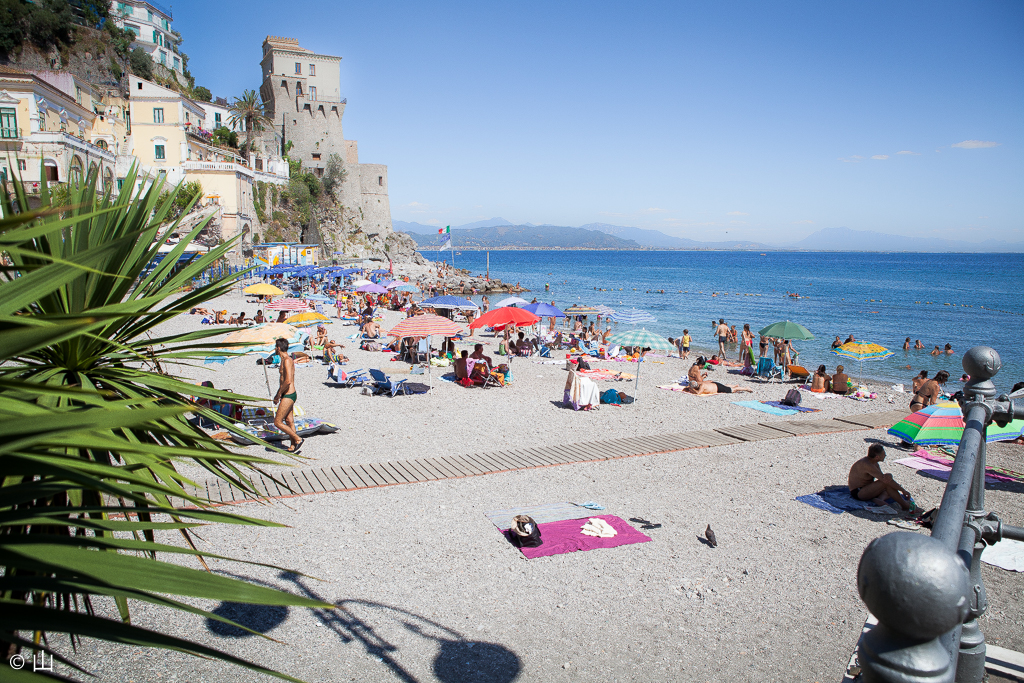 There is also the Spiaggia del Porto, or Porto Beach, which is known for its pebbles and crystal-clear water. If you are there with a special someone, visit Lover's Beach or Spiaggia degli Innamorati. One can only reach this beach by water. There aren't many amenities, so make sure to bring the needed comfort with you!
Take a peek inside Chiesa San Pietro Apostolo
Watching over the Cetara from its vantage point atop the stone staircase is the church dedicated to the village's patron, Saint Peter the Apostle. The church was built in the 9th century and has undergone many restorations through the years. Still, the original bell tower, built in the Romanesque style, retains a lot of its original medieval structure. The church itself, with its ceramic-covered dome, is well worth the hike up the stairs.
You can admire how beautifully it combines neoclassical and baroque styles. There is a touch of modernity at this church, too. The bronze-colored door was installed in 2005 to pay homage to both Saint Peter and Saint Andrew. The Cetera villagers are quite devoted to Saint Peter. You will notice his depiction is often displayed during the holidays.
Check out Chiesa di San Francesco
Even if you aren't that interested in the religious aspect of Cetara, you shouldn't miss the former monastery complex of Saint Francesco! It is conveniently located at the end of the main street that crosses Cetara, and the remaining church stands proud of its simplistic Franciscan style. The church is currently the home of some of the most beautiful religious artwork in the area, including the beautiful "Deposizione," the work of a local artist. The remainder of the complex is now home to Cetara's municipality, and there is also a restaurant where you can enjoy some delightful meals. 
Go shopping
If you are hoping for an abundance of malls and fast-fashion choices when you go shopping, you might not be thrilled with Cetara. Still, if you prefer some high-quality local delicacies shopping, then simply taking a stroll down the Corso Garibaldi, the main street leading up from the port, will certainly fulfill your appetite! You will find a small selection of shops selling local products you can bring home as souvenirs, including canned tuna filets or the famous anchovy sauce.
You can find these shops either on the main road by the waterfront or tucked in on the nearby roads and steps. Souvenir shops are probably not what you expect them to look like if you are used to magnets, clothes, and similar types of products. The ones in Cetara mostly sell fish-based culinary products, which work perfectly as gifts to your loved ones when you return instead of tacky souvenirs. However, you will also find delicious limoncello and other typical Amalfi Coast souvenirs. 
Try the famous anchovy sauce
If there is something the locals are excited and proud about, it is Cetara's anchovy sauce, making it a must-try addition to dishes while you are here! The "colatura di alici," with its distinctive amber color, is made only out of Cetara's anchovies! Any other anchovy sauces made in Italy bear the label "according to the Cetara method." As the saltiness of the sea in Cetara is perfect for the growth of anchovies used for the production of this sauce, the result is unique in its flavor!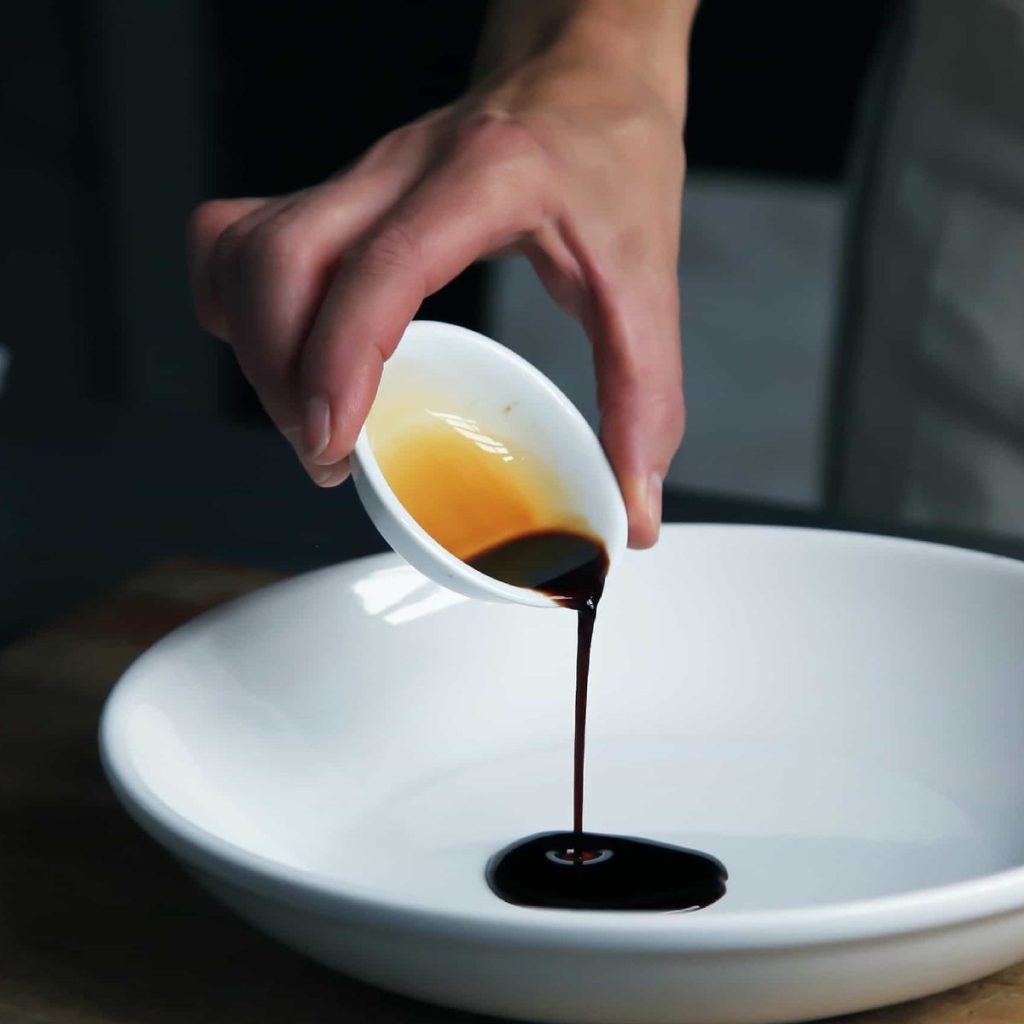 But what dishes should you order if you want to get a taste of this delicious product? Try it with a simple dish of spaghetti with garlic, oil, and chili pepper. This sauce is also often used as seasoning for several types of salads, and it can be a great addition to bruschetta! Plus, Cetara's tuna dishes also come highly recommended. After all, Cetara's tuna fleet is, together with Salerno's, the biggest tuna-fishing enterprise in all of Europe and second only to Japan in the entire world!
If you ask the locals about it, they will tell you that Japan buys the tuna from them and flies it straight to Tokyo! So, if you are in Cetara, try the freshest tuna you will ever taste. Considering the long history of tuna fishing in this village, you can imagine how well-prepared this dish will be. The restaurants in Cetara, such as Trattoria Alici or La Frittura del Golfo, won't disappoint, and any dish you order will be cooked to perfection!
Explore hiking trails
A major part of Cetara's charm is its location. It is nestled idyllically by the sea yet right under Mount Falerio. For those who want to spice up their relaxing vacation with a nice hike, Mount Falerio's hiking trail variety has the right path for everyone. If you are only looking to stretch your legs after the whole day of relaxing on the beach, head out to Punta Fuenti. This medium-difficulty road requires about an hour of your time. It will take you away from the village noise through some beautiful vineyards as well as through olive and lemon groves.  
There are also more challenging paths for experienced hikers. These head up to Mount Falerio. You can opt for a 6-hour hike to Santuario dell'Avvocata (Sanctuary of the Blessed Virgin Mary Advocate). The locals say that this route has some of the most beautiful views of the Amalfi Coast that you must experience. However, prepare for quite a heavy walk down the stairs when you decide to return to Cetara.
Furthermore, you can also hike to the nearby village of Erchie, which will take you about five hours. This hike passes through an ancient monastery's ruins and hosts many breathtaking views. Be prepared for another set of stairs at the end of the hike, though!
Go on a day trip
Mount Falerio makes it seem like Cetara is a bit far from everything. However, this is instead far from the truth. There is a lot you can visit in the surrounding area! This beautiful village is very close to Salerno and Vietri sul Mare. There is also approximately 16 kilometers, or 45 minutes, to the Amalfi town, the heart of the Coast, and the main actor in many travel influencers' reels. The closest city you can visit is Vietri sul Mare, which has a long history of ceramics.
Scala, the town of churches, is only 20 kilometers away, and you can also visit the smallest town in all of Italy, Atrani, in a day, as it is only 15 kilometers away. Positano, one of the most beautiful cities, is also a mere 33-kilometer trip. Positano is well-known among travelers to Italy, as its colorful buildings topping the cliffs and the stunning views of the Mediterranean Sea make it an idyllic destination for a trip to Italy.
Other things to do in Cetara
If you are planning to visit Cetara and want to experience something authentic, you can try to be in Cetara at the time of some cool events. The Procession of Saint Peter is one of the most celebrated events, landing on June 29th, when the locals show their devotion to their patron in the streets of Cetara. The day is always concluded with an amazing fireworks display over the sea, which is something you shouldn't miss if you visit Cetara in the summer.    
On the other hand, if you are in Cetara in winter, don't miss the Anchovy Colatura Festival. It is held every year in the first half of December, and it includes study conferences on historical events in Cetara and the entire Amalfi Coast. During this event, you can watch how food bloggers, journalists, and ordinary culinary enthusiasts compete in the kitchen with recipes of their own creations that include this popular sauce. Finally, tastings of typical local products are planned in the main squares of Cetara.
Another cool and fun event in Cetara is called "Lemon Day." It takes place at the beginning of September and includes tastings of typical products, obviously, all lemon-based. All types of palates are satisfied, starting from the first courses and ending with granitas and lemon and limoncello-based delights. Furthermore, there is no shortage of music and parades in period costumes, and above all, groups of tourists are given the opportunity to visit some lemon terraces upon reservation.
Check out more articles about Cetara:
Hey there! Some links on this page are affiliate links which means that, if you choose to make a purchase, we may earn a small commission at no extra cost to you. We greatly appreciate your support!