Tuscany, home to cultural heavyweights such as Florence and Pisa, is one of Italy's most-recognizable regions. Known for its vineyards, olive groves, and sun-kissed honey-colored buildings, Tuscany draws millions of tourists annually thanks to its unique blend of natural beauty and regional history. If you are looking to visit Tuscany without experiencing the hustle and bustle of Florence, it's worth considering visiting some of Tuscany's coastal towns.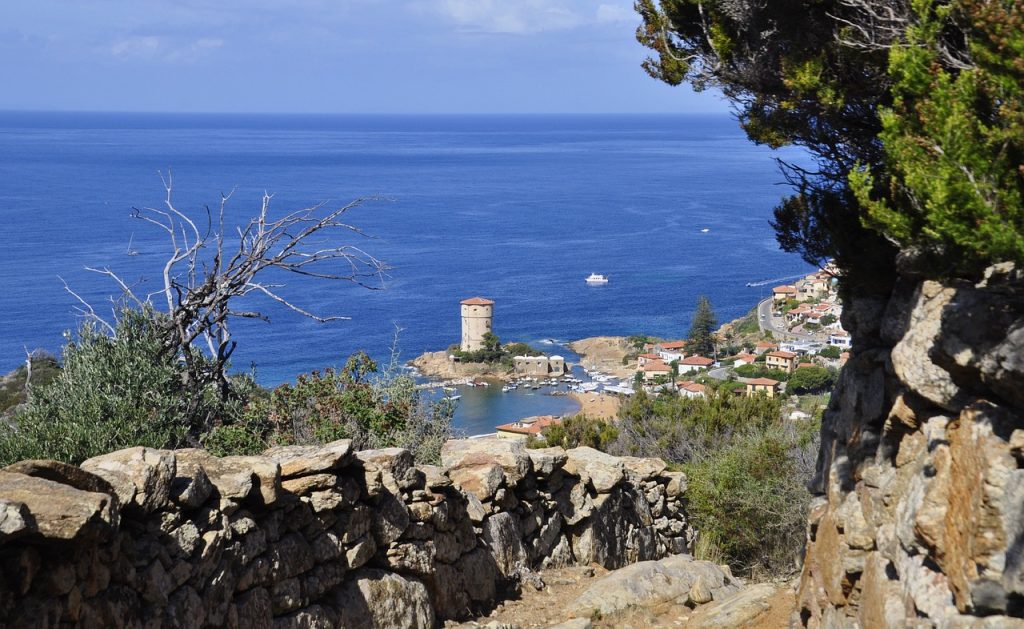 They promise an authentic taste of this iconic region without the large crowds. Fresh seafood, a sprawling sea, and year-round sunshine await you on this stunning stretch of the Italian coast. Luckily, you won't have to search too hard, as we have done the hard work for you by collating a list of some of the best coastal locations in Tuscany to add to your Italian bucket list. We are confident you will experience la dolce vita (the sweet life) in these remarkable towns.
(This article contains 5 coastal towns in Tuscany, which are best in our subjective opinion. The order of the towns is not related to the beauty they offer to their visitors. Every town has its pros and cons, so choose the one based on your personal preferences.)
Viareggio
Located on the coast of the Tyrrhenian Sea, Viareggio offers visitors the perfect blend of coastal beauty, energetic nightlife, and authentic Tuscan cuisine. It's a beautiful and vibrant town that's not to be missed. Nicknamed the Pearl of the Tyrrhenian Sea due to its location sandwiched between the peaks of Massa Carrara and the sea, Viareggio is the second largest city in the province of Lucca. It's home to 62,000 people and is no stranger to visitors. 
Most tourists know Viareggio for its world-famous carnival, which lasts for a month and promises family-friendly attractions, vibrant evening entertainment, and colorful floats. Keep an eye out for the clown-like Burlamacco – the town's mascot who presides over the carnival. We know you will love this once-in-a-lifetime event, but that's not all there is to this beautiful coastal attraction. 
As with most coastal towns, seafood is the main event here, with local restaurants serving up a delectable feast of fish caught fresh that very day, enjoyed alongside wines plucked from Tuscany's very own vineyards. There are dozens of eateries to be found in this town, each offering creative dishes and flawless service. No one creates tastier food than the Italians, and that couldn't be more true than in these memorable restaurants.
Viareggio has a world-renowned floricultural scene – and it shows. The colorful flower displays across the town perfectly complement the vibrant buildings and iconic beach umbrellas. You will also find flower shops selling beautiful bouquets and potted plants. Visitors will love the Villa Paolina Civic Museums, which include a musical instrument exhibition and a display of remarkable archaeological finds from the region.
Music fans will also find lots to enjoy at the town's much-loved jazz music festival, while history buffs will enjoy visiting Villa Borbone – a 19th-century residence built for the Duchess of Lucca. There's also EuropaCinema – an international film festival that attracts thousands of people every year. The climate in Viareggio varies during the different seasons, and those visiting during the summer can expect temperatures as high as 33 degrees Celsius. Perfect for sunbathing on the beach or relaxing in piazzas.
Castiglione della Pescaia
The ancient seaside town of Castiglione della Pescaia has to be seen to be believed. Dating back to the 12th century, this interesting location is based around a medieval fortress you can still visit today. It's a popular tourist destination due to the wide variety of opportunities on offer here. There are biking trails that provide avid cyclists with unique routes along the coastline, as well as natural parks that are perfect for walking and exploring.
Keep your eyes peeled for the families of pink flamingos that call these parks home. The expansive sea promises the chance to take to the water for sailing and water sports. The birdlife in Castiglione della Pescaia is one of the most populous and diverse in the world. You will spot picturesque moments as feathered friends explore the seas, beaches, and forests.
Despite only having 7,000 residents, this town boasts an extensive list of notable figures, including 007 himself – Roger Moore – and one of cinema's greatest stars, Sophia Loren. The fact Hollywood's finest love this town so much says it all. Castiglione della Pescaia is a historic fishing community, which is evidenced by the number of eateries serving delicious seafood plates. There are great photo opportunities every night as the fishing boats return from the sea to park up.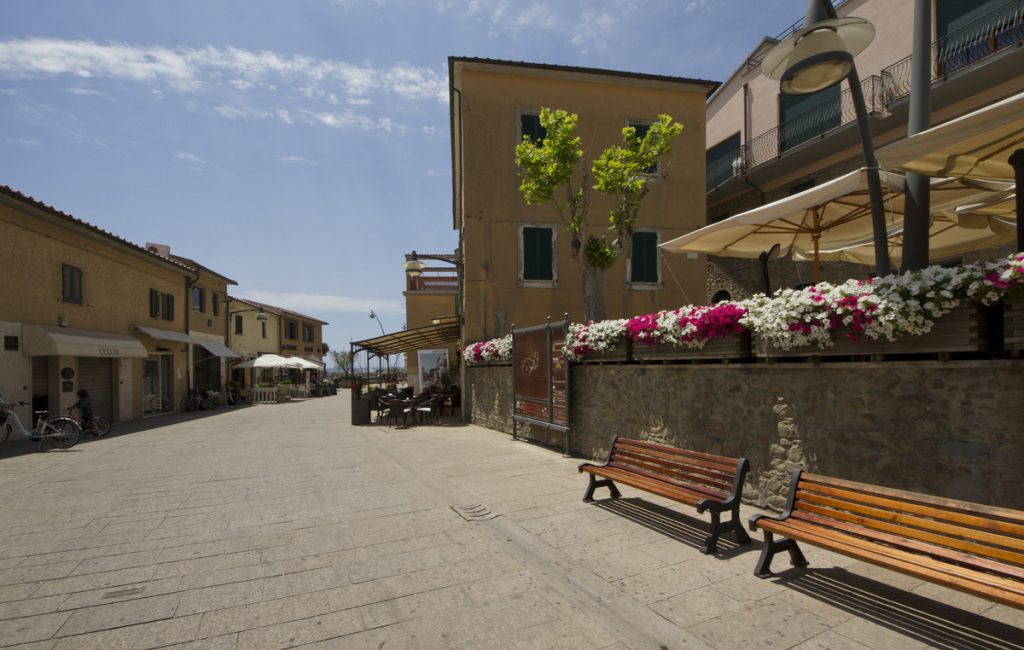 If you are like us, you love checking out the house prices when you are visiting a new place. Looking in the estate agent window, you are teased by the notion of what life could be like. In Castiglione della Pescaia, you will find the second most expensive street in the whole of Italy. It's worth walking along the street to get an insight into how Italy's rich and famous live.
Orbetello
The town of Orbetello in Grosseto, Tuscany, is stationed on a lagoon with over 1,500 hectares of marshland and guarantees tourists a place to make friends, dine on tasty food, and explore historical locations. Orbetello has been under the control of the Romans and the French, which means there are many historic sightseeing opportunities here. The town walls date back to the 5th century BC, making them some of the oldest manmade landmarks in the world. You can also see the remains of the Roman city of Cosa and walk in the footsteps of ancient Italians.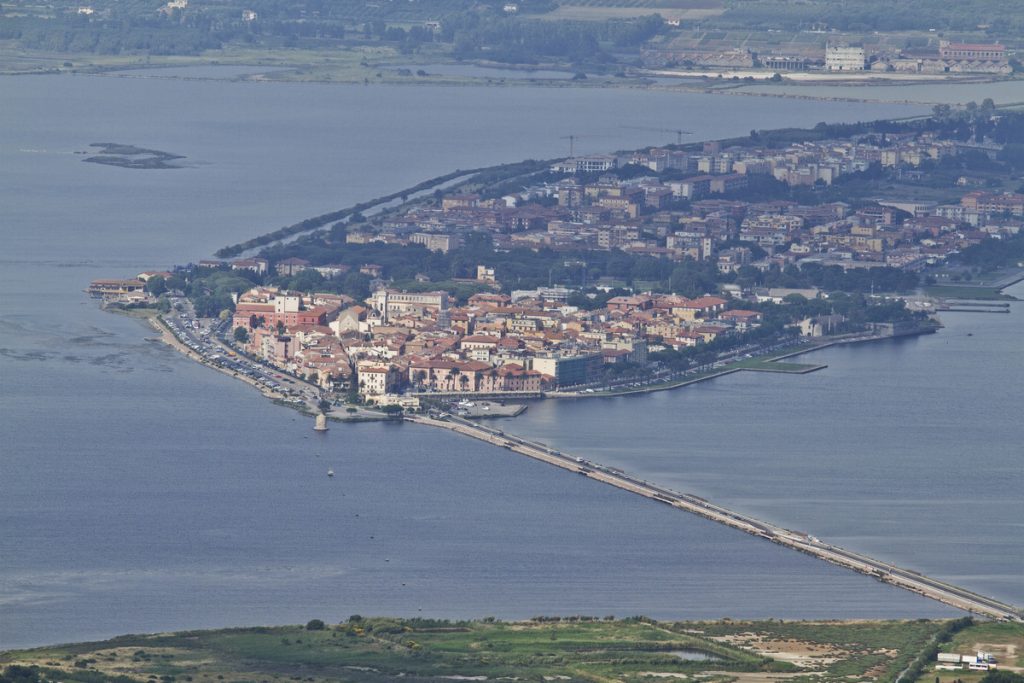 If exploring historic landmarks isn't your idea of fun, fear not. This town has a remarkable beach that's enjoyed by travelers every summer. It's a white sand beach surrounded by pine forests which are home to some of the most majestic animals in all of Italy. Shrimp, oysters, and eels – they are all available to buy here from restaurants with expert chefs and a proud history of fishing.
The most popular dishes here are anguille sfumate (eels with vinegar and salt) and spaghetti alla bottarga (tuna eggs and pasta). Wondering what you will drink? Being in Italy, you can, of course, expect world-class white and red wines. Plus, the lagoon climate is perfect for juniper berries to grow – which are the main ingredient in gin. Therefore, you will find gins on offer in the town that are made using the local juniper berries.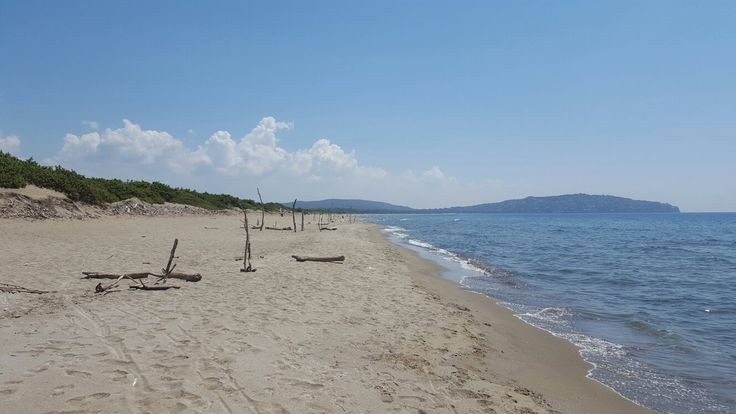 If you are visiting Orbetello between July and August, you can expect to find the Orbetello Piano Festival – a celebration of piano music, new and old. Every first weekend of the month, local sellers come together to run an Antiques Market – where you will find trinkets, souvenirs, and vintage clothing.
Livorno
Looking for a port town with lots to explore? Look no further than Livorno on the Ligurian Sea. Livorno was designed to be an ideal town or utopia, meaning it was created with practicality, longevity, and the happiness of its citizens in mind. It's clearly worked because this unique town is brimming with joyful locals and content travelers. Livorno has a diverse community of people, with Romanians, Albanians, and Ukrainians making up the largest foreign-born groups.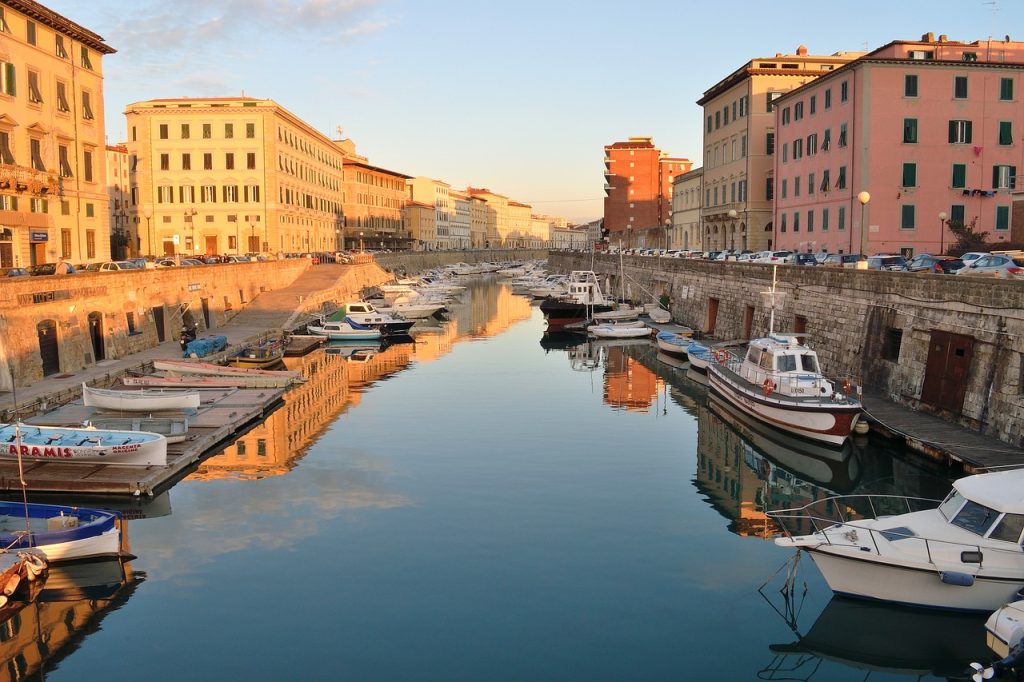 This has had a positive impact on the culinary delights on offer in this town. As well as classic Italian dishes like pizza and pasta, you will find mouthwatering food from other countries too. If you are planning to cook at home during your visit, the Mercato delle Vettovaglie has you covered. It's one of Europe's largest markets and sells delicious homecooked foods. 
On the seafront, you will find an aquarium that promises hours of fun as you gaze at over 2,000 animals. There's also a botanical garden in the town which is perfect for strolls. Expect to find peace and quiet, ancient trees, and colorful flowers. Livorno is fortunate to have multiple religious buildings that are beautiful inside and out. The Cathedral of Saint Francis of Assisi, the Church of the Madonna, and the Church of the Most Holy Annunciation are all worth a visit. 
The iconic Mascagni Terrace is a huge piazza that overlooks the sea. It's the best spot in the whole town and is easy to find because of its black and white checkered flooring. Settle down here with a glass of wine as you look out across the sea.
Forte dei Marmi
Forte dei Marmi, or Fort of the Marbles, is fond of welcoming tourists from all over the world. In fact, the population here triples every summer due to the influx of travelers. This makes it an enjoyable location where you have the opportunity to meet lots of different people and experience a variety of cultural activities. You will fall in love with the delicious pizza at the countless pizzerias in the town, and we advise you to try the authentic focaccias on sale at Focacceria Orlando.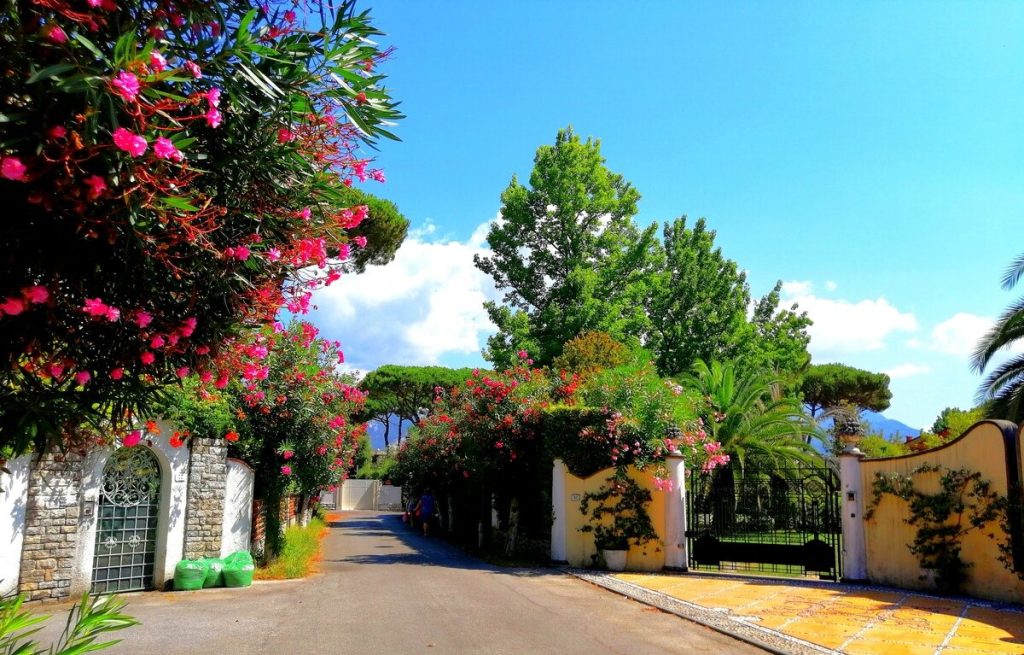 The fortress in the center of the main square is Forte dei Marmi's main attraction. It's a majestic building that now houses a satirical art gallery that will delight art experts and newbies alike. You will also enjoy people-watching at the weekly market, which sells clothes, food, and leather goods, as well as on the pier where athletes from all over Europe come to compete in surfing competitions.
Be on the lookout for Italian opera singer Andrea Bocelli. He lives here with his wife and children and adores this town – just as you will after you visit.
Check out more articles about Tuscany:
Hey there! Some links on this page are affiliate links which means that, if you choose to make a purchase, we may earn a small commission at no extra cost to you. We greatly appreciate your support!