The beautiful Italian port city of Livorno is one of the most popular destinations on the coast of Tuscany. Known for its charming medieval fortifications and Renaissance-era architecture, as well as its impressive seaport promenade and checkerboard paving, Livorno is a favorite holiday destination for travelers looking to soak in the authentic Italian atmosphere. Located on the Ligurian Sea on the western coast of Tuscany, Livorno is a chief destination for cruise ships to stop for passengers to take in the sights and the city.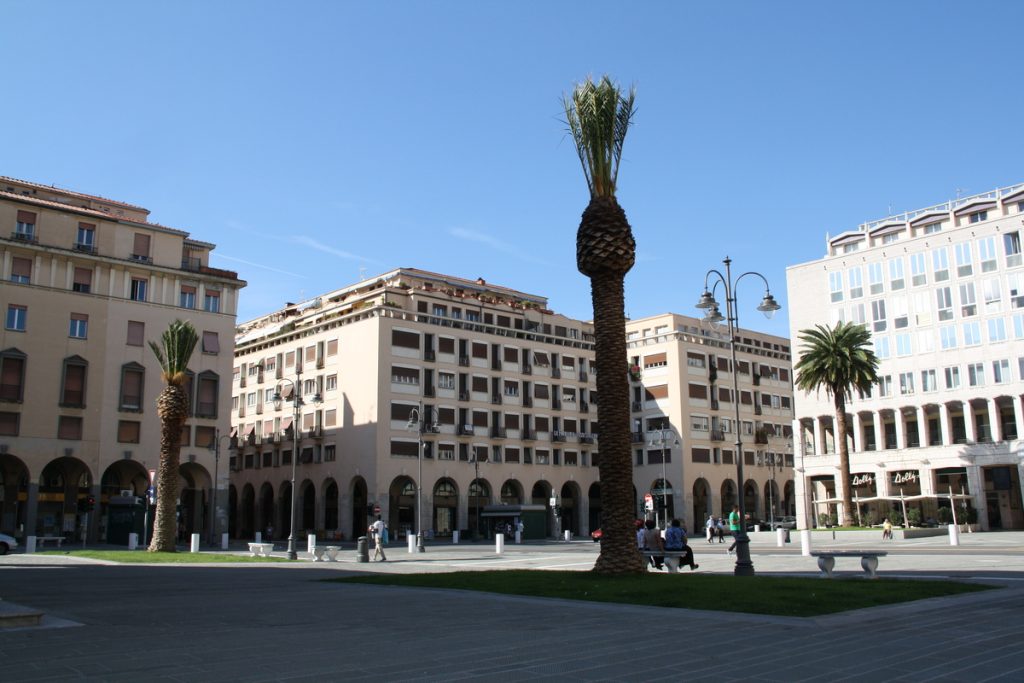 Like most Italian cities, Livorno is also home to some of the most incredible seafood found anywhere in Italy. With so many great places to eat in this city, knowing where the best restaurants are might be a good idea, to say the least. So, with that being said, pour yourself a glass of wine, grab a slice of pizza, and put on some Pavarotti, as we take a look at five of the best restaurants in Livorno you won't want to miss.
(This article contains 5 restaurants in Livorno, which are best in our subjective opinion. The order of the restaurants is not related to the quality they offer. Every restaurant has its pros and cons, so choose the one based on your personal preferences.)
Osteria Red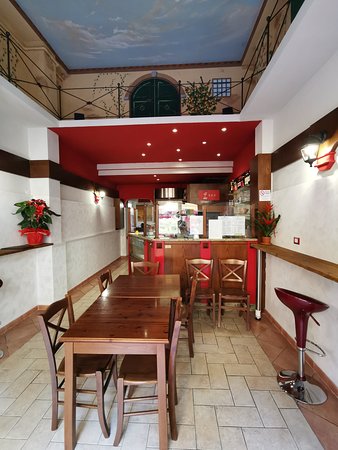 The first restaurant on the list is Osteria Red. It is a hidden treasure of a restaurant as it is located away from the main tourist area. The restaurant is easy to walk right by it if you didn't know about it beforehand because of its simple look from the outside. However, don't let Osteria Red's modest appearance fool you.
It comes highly rated in terms of both genuinely excellent food and friendly service. The restaurant specializes in both Tuscan and Central-Italian-inspired cuisine and is incredibly affordable when compared with the high standard and quality portions that it is known for.
The menu is pretty basic and concise, with every dish having been carefully crafted to ensure the absolute best taste and complimentary flavors. It is truly a menu of quality over quantity. With that being said, Osteria Red is the type of place best spent for a relaxing lunch or laid-back dinner rather than an extravagantly memorable dining experience. The interior of the restaurant is bright and cute but quite small. There are several outdoor tables also, with accompanying parasols, which gives the venue an added vacation vibe.   
The most popular dishes include various kinds of pasta, among which we recommend pasta with anchovy sauce and tagliatelle with broccoli. Also worth trying is a delicious baby octopus with potatoes and tiramisu for dessert. Osteria Red is usually closed on Wednesdays but is open from 12:00 PM (12:00 hours) to 11:30 PM (23:30 hours) Monday through Saturday and from 6:00 PM (18:00 hours) to 11:30 PM (23:30 hours) on Sundays.
Distance: 300 meters (0.2 miles) from the center of Livorno
Phone: +39 346 783 5084
Incarne Ristorante Macelleria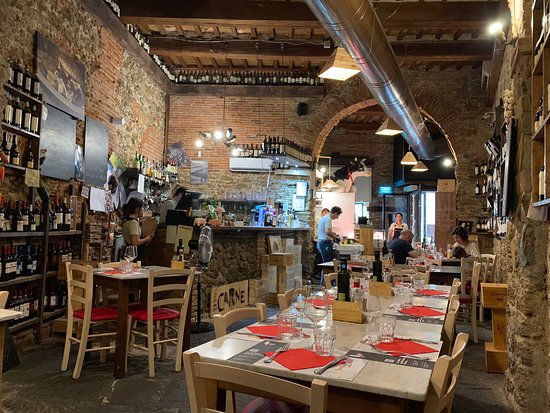 The decoration at Incarne Ristorante Macelleria is probably pretty much how you would imagine an authentic Italian restaurant to be. From its rustic brick walls to its stone archways, its wood beam ceilings to its slab flooring, its wine-racked walls to its white-finished tables, this place is about as Italian as it gets when it comes to appearance.
As well as serving traditional Italian, Mediterranean, and broader European dishes, the restaurant is actually known as a steakhouse and gastropub. It is a meat lover's dream, with a wide range of mouthwatering meat-based dishes such as juicy steaks, succulent burgers, and extensive meat and cheese boards. Besides being known for its meat dishes, Incarne Ristorante Macelleria also provides a broad selection of top-notch pasta dishes and desserts.
By the bottles on the walls, you can also be guaranteed a great bottle of wine to go along with your meal. The price can get a little high for a standard meal and wine, so keep this in mind before you decide to go. Incarne Ristorante Macellera is located just around the corner from the Chiesa Di Santa Caterina. It is strictly a dinner venue, meaning that it is openly open in the evening time every day from 7:30 PM (19:30 hours) to 11:00 PM (23:00 hours).
Location: Scali del Monte Pio 11
Website: Incarne.it
Distance: 600 meters (0.4 miles) from the center of Livorno
Phone: +39 0586 893 227
Cascara Urban Restaurant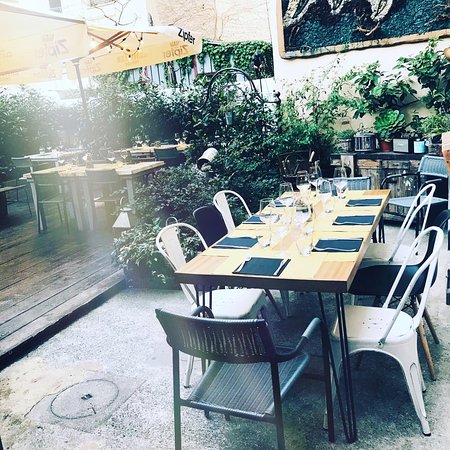 If you are looking for a charmingly authentic restaurant with an enclosed garden area away from the hustle and bustle of the city, then Cascara Urban Restaurant is the perfect place for you. Located in the quiet part of town near the Villa Maria park and well away from the main center of Livorno, Cascara Urban Restaurant has the most truly Tuscan feel out of any restaurant on this list. Rated as the number one restaurant in all of Livorno by TripAdvisor, Cascara Urban Restaurant stands out as being different for a number of reasons.
As already mentioned, the garden grove terrace is one of the very best ways to spend an early evening or late night enjoying the Italian sun alongside a refreshing drink or two and some satisfyingly savory food. Speaking of the food, the menu at Cascara Urban Restaurant also enjoys some of the most highly-rated food out there in terms of both the overall taste and presentation of its dishes.
Although not technically a Michelin-star restaurant, the food at Cascara Urban Restaurant looks as though it easily could be and is sure to make you take out your phone to snap a picture before you start eating. You can try various appetizers, first courses, main courses, and desserts that have excellent quality. Also, the restaurant has fair prices for the quality and quantity of the food. We suggest trying seafood dishes, among which are popular spaghetti with monkfish and asparagus, seafood risotto, and cacio e pepe with calamari. For dessert, don't miss the chocolate cake with raspberries.
With an exceptional house wine list and first-class décor to match, this is one restaurant you are sure to remember long after dining there. Like Incarne Ristorante Macelleria, Cascara Urban Restaurant is exclusively a dinner service establishment. The doors are open seven days a week from 7:30 PM (19:30 hours) to 12:00 AM (00:00 hours), while on weekends, it is also open for lunch from 12:30 PM (12:30 hours) to 3:30 PM (15:30 hours).
Distance: 1.5 kilometers (0.9 miles) from the center of Livorno
Phone: +39 0586 014 298
New Lal Qila Ristorante Indiano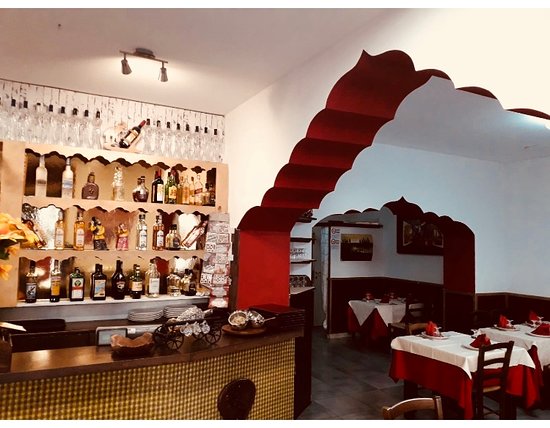 If you start to get a bit tired of Italian food a want something a bit different, then New Lal Qila is an excellent choice. An Indian-based restaurant with some Asian fusion mixed in, New Lal Qila Ristorante Indiano is one of the best Indian restaurants in the region, with friendly staff, a vibrant design, and fair food prices to match.
Indian restaurants in general are an especially great place to eat if you are dining with a large group of family or friends. This is because Indian food is one of the greatest cuisines on the planet when it comes to sharing. Another great thing about New Lal Qila's menu and Indian restaurants at large is their suitability for vegetarians. As a large majority of Indians are vegetarians, almost every dish on the menu can be supplemented with a vegetarian option and as far as vegetarian food goes, there is no tastier choice than Indian food. Worth trying is Kadai Paneer and Paneer Tikka Masala.
At the same time, all main courses can be ordered with the meat of your choice, which is another great thing about Indian restaurants over traditional restaurants with set dishes. Besides many vegetarian options, there are various chicken dishes like the popular Chicken Tikka Masala and Butter Chicken. New Lal Qila also has a unique selection of appetizers and desserts that can't be found in any other type of restaurant.
Keep in mind that Indian food is spicy but not burning hot. For something different to drink, why not try the delicious and healthy yogurt-based "Lassi", which comes in a variety of different flavors? New Lal Qila is open all week long from 12:00 PM (12:00 hours) to 3:00 PM (15:00 hours) for lunch and then again from 7:00 PM (19:00 hours) to 11:30 PM (21:30 hours) for dinner.
Distance: 800 meters (0.5 miles) from the center of Livorno
Phone: +39 0586 886 202
Osteria Modi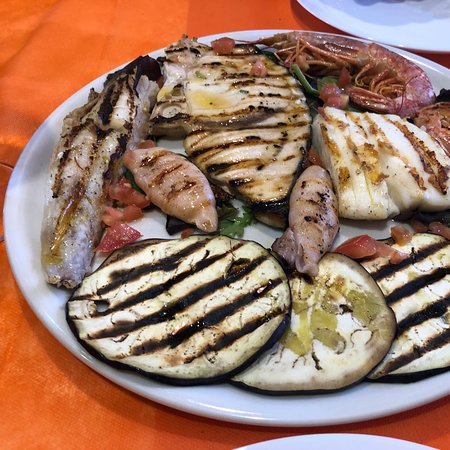 Known for its stylish interior design and the trendy artwork adorned throughout, Osteria Modi is the kind of Italian restaurant that smoothly blends classical tradition with contemporary chic. This avant-garde motif is also carried over to Osteria Modi's menu, culminating in an all-around enjoyable and unique culinary experience. It is actually a family-run restaurant that offers a fun and vibrant atmosphere, as well as providing excellent food.
The menu is an amusing combination of class and creativity. Like many other Italian restaurants, Osteria Modi has a menu mostly based on seafood, but it also offers an abundance of awesome Tuscan and Mediterranean-themed fish dishes. If you can't decide what to choose, the friendly staff there will be happy to give you some recommendations, as will the chef.
Some of the most popular dishes on the menu currently are the classic Livorno Fish Pasta, the Linguini with Tomato, and choosing one of the breadboards is a great way to start your meal every time. For those who love desserts, Osteria Modi's Tiramisu is always a good choice, and if you are feeling Italian at heart, an accompanying coffee or expresso for dessert is not to be passed over.
The food is fairly cheap compared with the generous portion sizes provided. As Osteria Modi is a hip and trendy eating establishment, it also has some funky opening hours to match. The restaurant is only open on Fridays, Saturdays, Sundays, and Mondays. Monday, Friday, and Saturday, it opens for lunch from 12:00 PM (12:00 hours) to 2:30 PM (14:30 hours) and then again for dinner from 7:00 PM (19:00 hours) to 9:30 PM (21:30 hours), and on Sunday, it is only open for lunch.
Distance: 200 meters (0.1 miles) from the center of Livorno
Phone: +39 393 016 2348
Where to find the best restaurants in Livorno?
Luckily for all of those who love to eat delicious food and spend time in restaurants, Livorno is the city that offers an outstanding gastronomic experience. It is full of different restaurants which usually have top-quality and authentic food. Opposite other Italian tourist destinations, this city actually doesn't have many overpriced and bad-rated restaurants, so you can easily choose your place for lunch or dinner. You can find many good restaurants both around the center and in the suburbs of the city.
The Livornese menus usually offer seafood and classic Italian dishes like pasta and pizza, but there are also many restaurants with amazing meat dishes. On top of that, eating places in Livorno guarantee authenticity and great service. It is advisable to check the restaurant's menu online if you have any doubts about prices or the food or if you don't like some kind of food. But, overall, Livorno is a great place to have a wonderful meal in terms of prices and the quality of food.
Check out more articles about Livorno:
Hey there! Some links on this page are affiliate links which means that, if you choose to make a purchase, we may earn a small commission at no extra cost to you. We greatly appreciate your support!