On the west coast of Italy is the lovely port city of Livorno, a unique destination for travelers that over 150,000 Italian people call home. This vibrant and modern city was specifically designed to be an "ideal city." However, this Tuscan city has always been outside the most well-known and crowded tourist destinations. One of the reasons for that is the fact that Livorno was heavily damaged during the Second World War. Therefore, it has a much more modern appearance than the most famous art cities of Tuscany, but it does not present itself as an industrial city devoid of charm.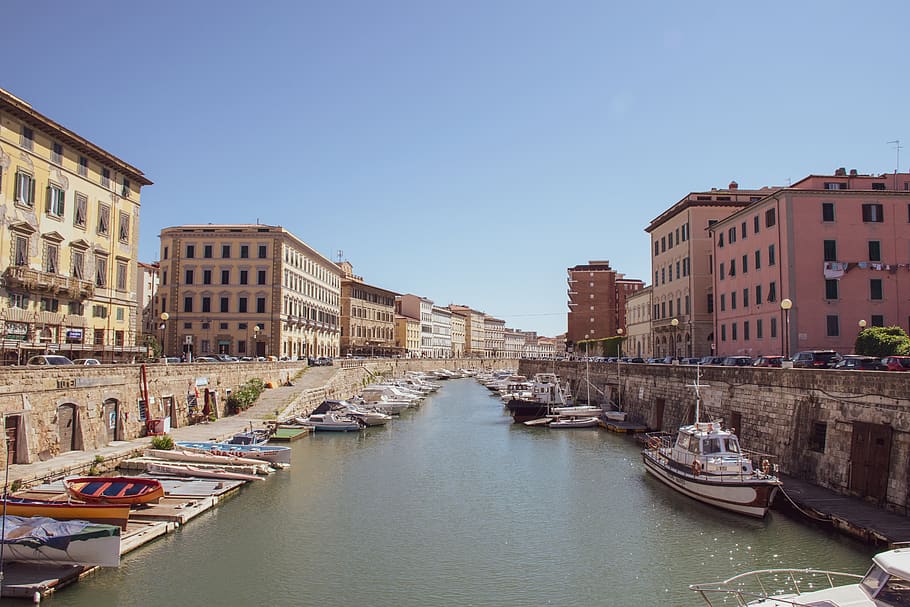 Still, there are so many exciting tourist attractions in Livorno. Its culture takes advantage of the great ocean views and regular sunshine, with lots of outdoor activities for you and your loved ones to enjoy. Aquariums, restaurants, museums, bars, expect all of these and much more to find in Livorno. Here are the best things to do in Livorno:
Take pictures of the sea views at Terrazza Mascagni
Near the Grand Hotel Palazzo in Livorno is a fantastic waterfront observation deck that offers the perfect spot for taking your vacation snaps. It was previously a defense viewpoint, but in the 1930s, it was transformed into a terrace and, since then, became the symbol of the city. The terrace actually looks like a large square in front of the sea, with a gorgeous floor made up of 4,000 black and white tiles, thousands of balustrade columns, and a neoclassical-style gazebo that stands in the center of it.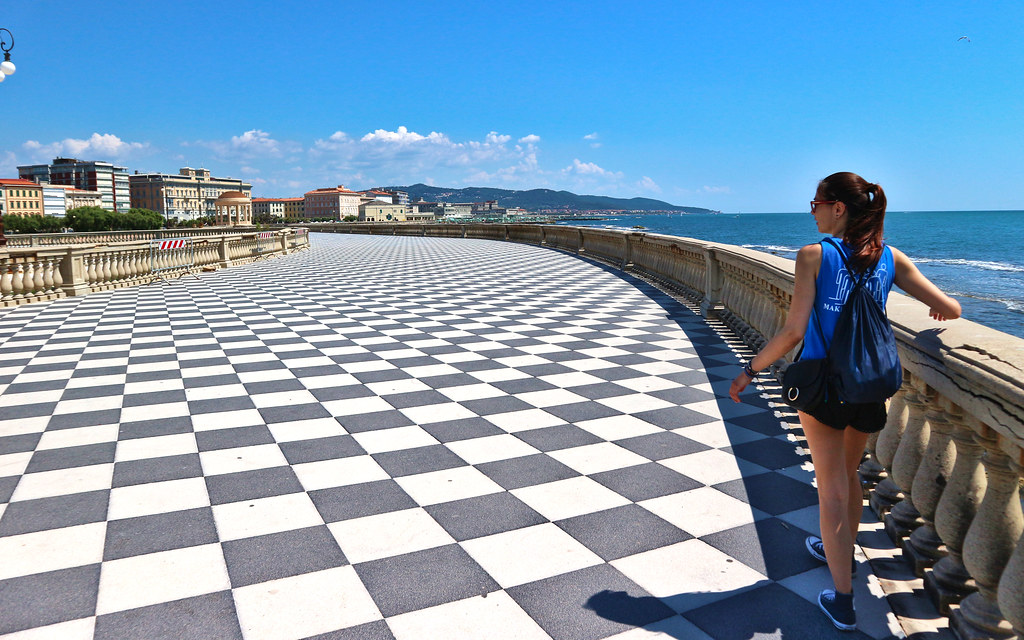 Terrazza Mascagni is named after Pietro Mascagni, a famous composer from Livorno. This long walkway along the seafront promises beautiful views of the clear blue sea, so get your camera ready. It is not to be missed during sunrise or sunset when the sun glistens onto the tiles, creating a moving experience that may just bring you to tears. Despite its beauty, this isn't an overly crowded tourist spot, meaning that you will have plenty of space to relax and take in the view. Here, you will create a memory with your loved ones that you will each remember forever.
Explore the Venezia Nuova neighborhood
Venezia Nuova, or "New Venice," is a corner in the heart of the historic center that is built around the canals that bring the sea into the city. This old part of Livorno was heavily bombed during the Second World War but has been perfectly rebuilt. Its origin goes back to the 17th century when there was a need to build new houses, but there was not enough space in the city. Therefore, the workers of Venice were called in because they were the only ones capable of building new houses on the water made to last for centuries. In their honor, the neighborhood took the name of Venice.
Nowadays, this is a picturesque, quiet, photogenic, and romantic neighborhood where you can take a walk along the canals, bridges, and squares. The main street is called Via Borra, and it is the street where rich families lived in the 18th century. So, when you walk along this lovely street, keep your head up because there are several historical buildings that are worth checking out, such as Palazzo delle Colonne, Palazzo del Monte di Pieta, and Palazzo Huigens.
Check out Fortezza Vecchia
Fortezza Vecchia, known as "the old fortress of Livorno," is a defensive complex built between 1519 and 1530 at the behest of the Medici family, who wanted to strengthen the city's defense because of the conflict with Pisa. Actually, the Medici family rebuilt the fortress as soon as they took power in Livorno, but the fortress was first built by the Pisans and then by the Genovese. Originally, the fortress was completely surrounded by the sea, but nowadays, it is well connected to the rest of Livorno and is used as a location for cultural events and festivals.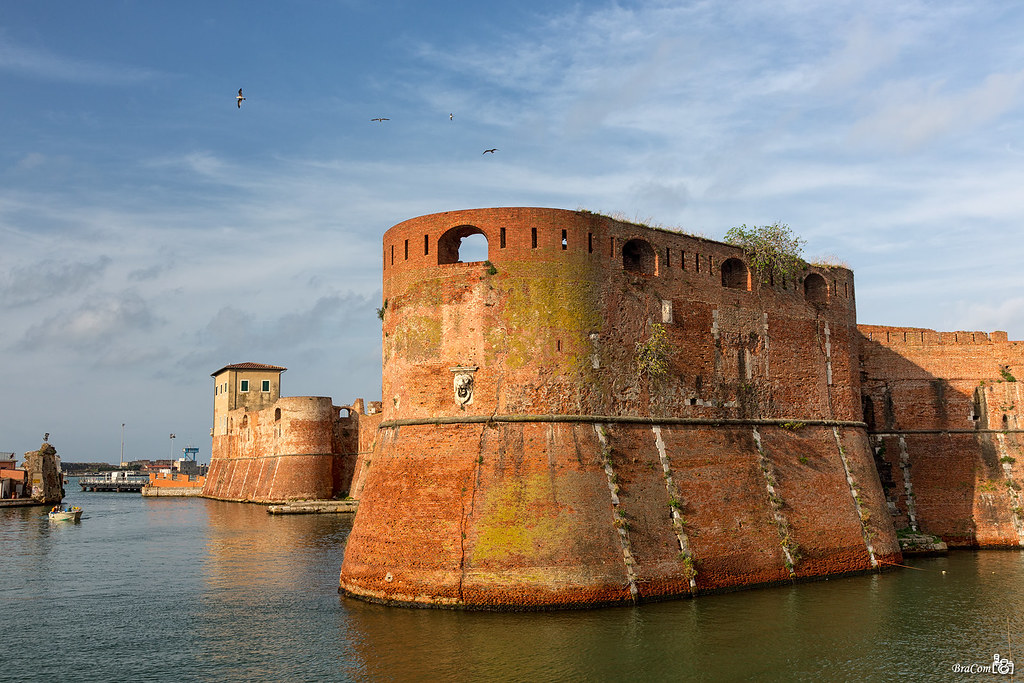 It was also heavily bombed during WWII, so you can even today see some very deep cracks. There are three bastions inside the fortress named Ampolletta, Canaviglia, and Capitana. However, the most imposing and best-known construction is the Mastio di Matilde, a 30-meter-high cylindrical tower attributed to Countess Matilde of Canossa. The entrance inside the fortress is free of charge, so don't miss the opportunity to explore this historical gem. 
Visit Fortezza Nuova
Fortezza Nuova is another fortress in the center of Livorno that was built in the 16th century. It took the name "the New Fortress" to distinguish it from "the Old Fortress" that is located in the port. This lovely fortress was built in the shape of a pentagon and was protected by a city wall and a system of ditches. At first, the fortress was home to many people, but the bombings of WWII destroyed most of the buildings inside.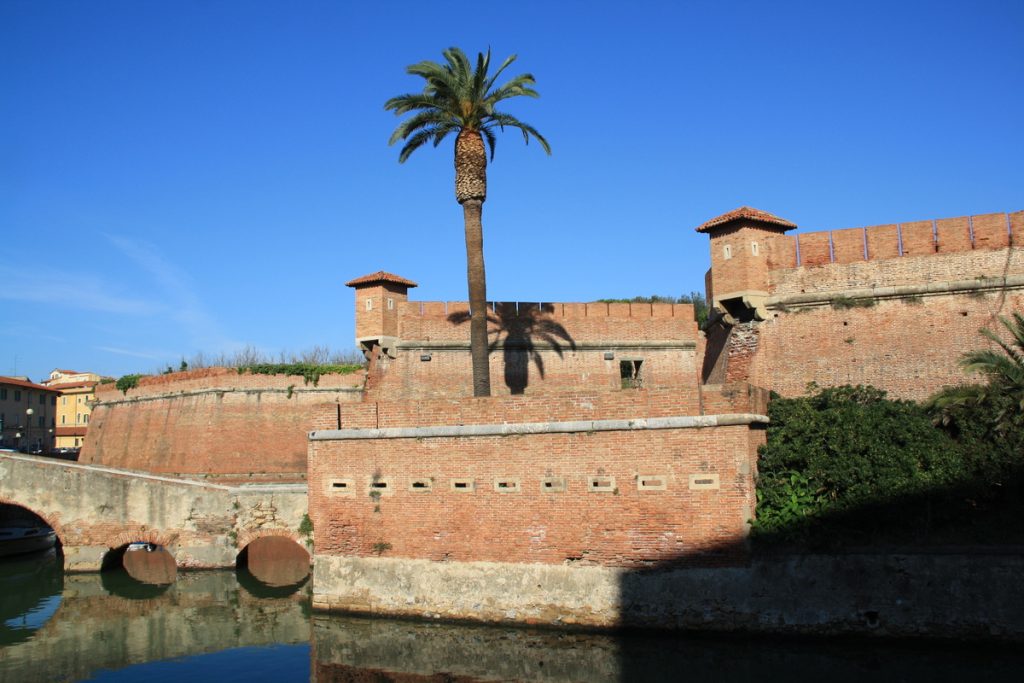 Today, Fortezza Nuova is a beautiful public park and a green oasis in the center of the city. From Spring to Autumn, it is full of food stands, stages for shows, and play areas. Therefore, it is a popular meeting point for families with kids and pets. You don't have to pay to enter inside, and you can do it by walking on the ancient brick bridge and then through the tunnel gate.
Don't miss the market
Halfway between Fortezza Nuova and the port of Livorno, there is the Mercato delle Vettovaglie, better known as the Central Market. It is placed inside the imposing building from 1894, made of glass and iron that looks like one of the great Parisian halls. This is the largest covered market in Italy and one of the largest in the whole of Europe. The people of Livorno are so proud of its beauty that they call it the "Louvre of Livorno." There are four entrances in this magnificent market, and it is divided into fish, fruit, vegetable, and poultry stalls.
Here, you can find fresh meat, authentic cheeses, freshly caught fish, homemade pasta, local wines, and extra virgin olive oils, all sold by typical Livornese merchants. While walking through the market, you will notice sculptures of women hanging on the walls. They are depictions of the Gabbrigiane women, sellers, and farmers from the area of Livorno who went to the market to sell their products. Keep in mind that the market is open only in the mornings and that this is the most famous point for daily shopping, both for locals and tourists. Therefore, it is often very noisy and crowded, but it is totally worth visiting if you have a morning to spare in Livorno.
Admire the monument of the Four Moors
The Four Moors is a magnificent monument that is shocking at first sight. It stands in front of Livorno port, in Piazza Micheli, and represents one of the symbols of this lovely city. The monument was built to celebrate the victory of Ferdinando I de Medici over the Saracen pirates. The man who actually stands on top of the statue is Ferdinando himself, while the Moors chained at his feet are four pirates he had taken for prisoners.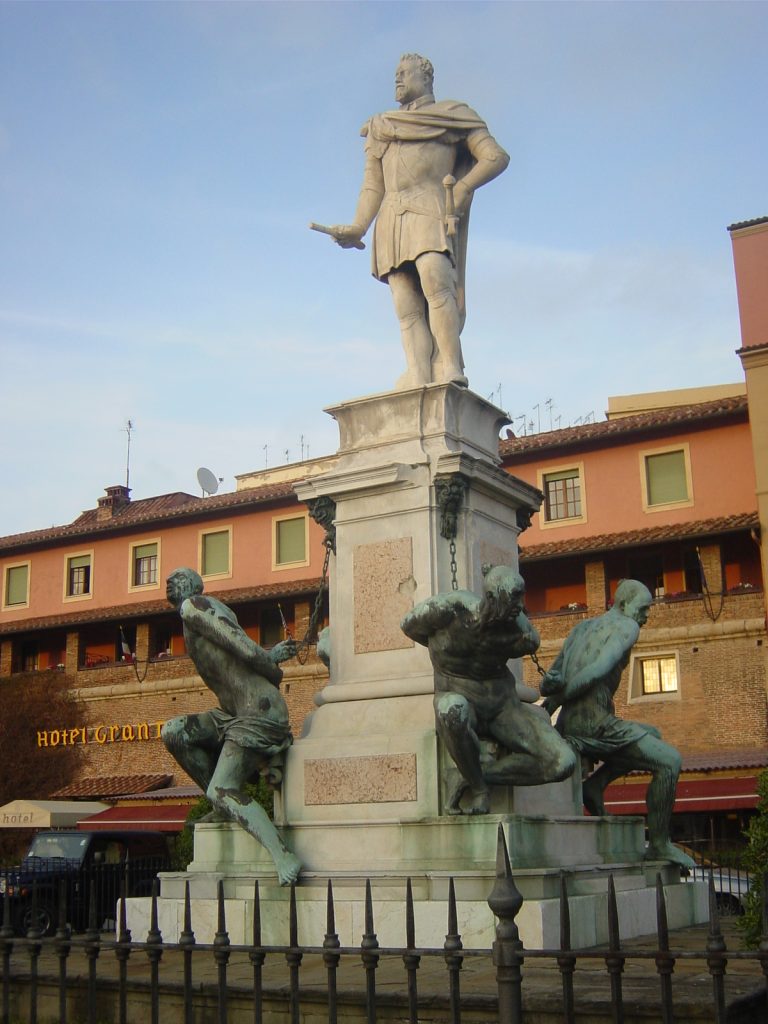 The monument is still incomplete today because the original project involved the addition of two fountains, which were then placed in a square in Florence. If you see many tourists walking around the monuments over and over again, don't be surprised. According to popular belief, whoever manages to see the noses of all four Moors at the same time will be lucky. 
Relax on Piazza della Repubblica
Piazza della Repubblica is the biggest square in Livorno and the perfect place to watch people go by or sometimes a little road rage. It is a big open space with a statue at each end. These statues are dedicated to the Grand Dukes of Tuscany, Ferdinand 3rd, and Leopold 2nd. The square is also the point where the three most important streets converge, Via Grande, Via Garibaldi, and Via de Larderel. Overall, there is not much to do on Piazza della Repubblica, but you can relax by walking across or by spending some time on the seats provided. 
Take a peek inside the Cathedral of Livorno
The Cathedral of Livorno is a church dedicated to San Francesco that was built from 1594 to 1606. Unfortunately, the cathedral was also completely destroyed during the bombings of World War II, but it was rebuilt in a way that is reminiscent of Renaissance architecture. The church, located on Piazza Grande, has a marble facade, loggia with three round arches, and is completely covered in brick. Inside, you can see a masterpiece called "Christ crowned with thorns" by Beato Angelico, which alone is worth taking a quick visit to this church.
Spot sealife at Livorno Aquarium
Facing out to the sea, you will find Acquario Comunale "Diacinto Cestoni" or Livorno Aquarium. Despite being destroyed during World War II, it was rebuilt in 1950 and has since become bigger and better than ever before. There are 33 tanks here in total, showcasing some of the most vibrant and interesting sea life in the world. There are 2,000 different animals and 300 species to spot in this remarkable aquarium. You won't find many aquariums as good as this anywhere in the world.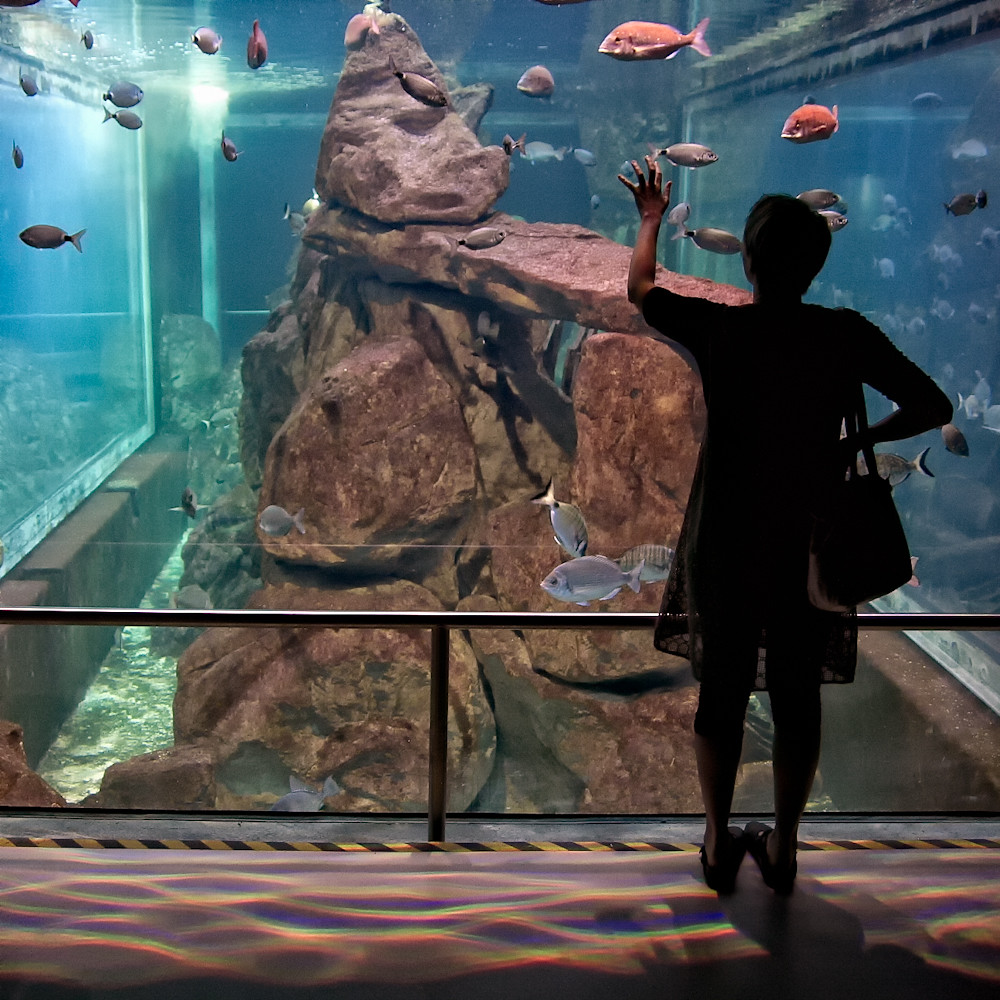 Expect to see spotted zebra sharks, colorful emperor angelfish, and prehistoric green turtles alongside large octopuses, neon orange clownfish, and glistening jellyfish. And that is not all! There is also a reptile house, where you will learn more about arrow frogs, chameleons, and iguanas. Add Livorno Aquarium to your bucket list today. You won't regret it. Adult tickets cost 16 euros per person, while children enter the aquarium for just 10 euros. This great day out costs only 52 euros for a family of four.
Enjoy Ice Cream at Caprilli Gelateria Naturale
The Italians are famous for their love of gelato, and that passion for delicious ice cream is on display at Caprilli Gelateria Naturale in Palazzo Federico Caprilli. Each flavor at this ice cream eatery is made with high-quality ingredients, and service always comes with a smile. It is a popular shop visited by both locals and tourists.
Flavors at Caprilli Gelateria Naturale include hazelnut, lemon, salted caramel, and licorice. You read it right, there is a licorice ice cream (that is a new one for us!). You can also purchase crepes and cakes here. Nothing beats a tub of mouthwatering ice cream on a sunny Italian day. These gelatos are best enjoyed during a walk along the port, which is just a stone's throw away from the ice cream store.
Go flower spotting at Orto Botanico del Mediterraneo
Livorno's botanical garden is a great place to teach your children about the wonders of the natural world. Here, you will see lots of different plants from locations spanning the Mediterranean Sea. The gardens are housed within the Museum di Storia Naturale del Mediterraneo, where you will also find skeletons of prehistoric animals, recreations of extinct creatures, and other interesting exhibits, including a butterfly display.
This museum is a great opportunity to learn about the many animals that once called Earth home. It is a chance to reflect on our role as members of this shared planet, a message as valuable for adults to learn as children. While most of the animals here aren't alive, see if you can spot the real-life chickens that roam the grounds of Orto Botanico del Mediterraneo. Be sure to say hello to any that you spot!
Browse the painting at the Civic Museum "Giovanni Fattori"
Museo Civico is filled with 19th and 20th-century paintings, perfect for every art lover. Inside a centuries-old villa, you will walk through grand rooms and up marble staircases to discover fascinating paintings from the last 200 years. Most of the paintings here were completed by famous artists who were local to Italy. Just as Italians put so much into their food and clothing, so too do they into art.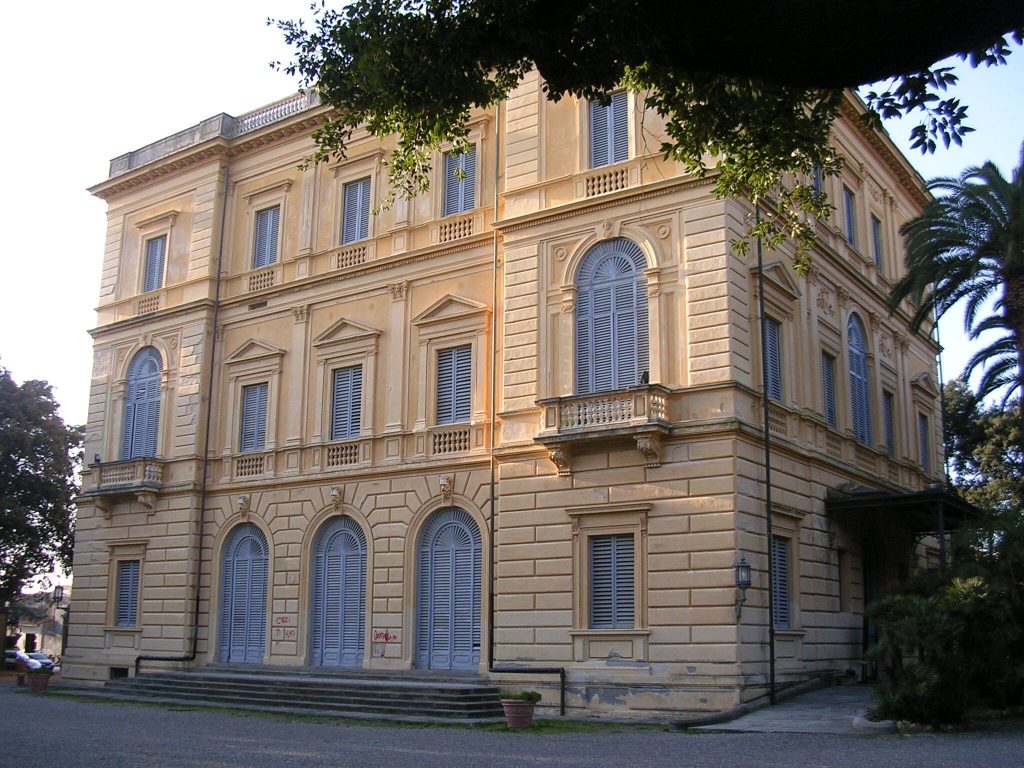 Expect to find pieces by Giovanni Bartolena, Giorgio Cei, and Silvestro Lega, among dozens of others. Access to the gallery is only 6 euros per person, making it one of the best things to do in Livorno for an incredibly affordable price. After you have viewed the paintings and ornate rooms, be sure to spend some time relaxing on the palace grounds. There are benches dotted everywhere, ideal for a picnic. The Civic Museum "Giovanni Fattori" is truly the gem in the crown of Livorno, and we are confident you will love it!
Dine at seafood specialist Porto di Mare
Located on Viale Italia is Porto di Mare, a traditional Livornese restaurant serving seafood fare. You can choose to sit indoors or outdoors, the latter option offering outdoor heating and promising stunning views of the waterfront. The decor inside Porto di Mare is homely, with wooden shelving and furniture creating a warm environment for dining.
From the menu, we recommend the ravioli with spinach and cheese, Mediterranean fish, and tiramisu. Tasty alcoholic drinks are easy to come by inside this restaurant, with high-shelving units full to the brim with delicious red, white and rose wines from the region and beyond. Weekends tend to be busy here, so you are advised to book a table in advance. Alternatively, eat a little earlier when it is quieter.
Shop at Centro Commerciale "Fonti del Corallo"
Italy is one of the leading countries in the world for fashion, which is why so many visitors shop at least once during their vacations to the country. In Livorno, that shopping experience happens at Centro Commerciale "Fonti del Corallo." Expect to find shops selling clothes, shoes, makeup, and more across this mall of almost 50 different outlets. Clothing shops here include Timberland, Nuna Lie, and Calzedonia.
Meanwhile, there are four stores selling homewares: Happycasa, Pepco, Thun, and Vorwerk. There are electronic and phone shops, health shops, including BottegaVerde and Wycon Cosmetics, and even a supermarket. Centro Commerciale "Fonti del Corallo" is a unique opportunity for people with homes outside Italy to purchase high-quality products that will last years. Our tip is to buy your shoes here because Italian footwear always seems to last longer than those made elsewhere.
Enjoy a cocktail at Lago Verde
At Lago Verde, you will find cheap food and drink in an exciting environment. Whether you are looking to unwind with a bottle of Rossa beer, a ginger ale, or a cocktail, this is the place for you. Food on offer here includes sandwiches and pasta dishes. There is even a vegetarian menu, something not easy to find in most parts of the country.
This beach bar gets great reviews, with people expressing their love of the food quality and drink prices. There is often live music playing here, adding to an already amazing ambiance. This is a chance to kick back, enjoy the music, and sip on a cocktail or three. Cocktails cost just 7 euros each, and there are over a dozen to choose from, including mojitos, margaritas, and negronis.
See Madonna at the Sanctuary of Montenero
Nestled into the southern part, around 25 minutes away from the center of Livorno, you will find the Sanctuary of Montenero. It is a 700-year-old religious complex that is still home to a group of monks. Being near green spaces, it offers breathtaking scenic views. It is also home to a famous painting of Madonna. No, not that Madonna. Madonna, in the biblical sense, Mary.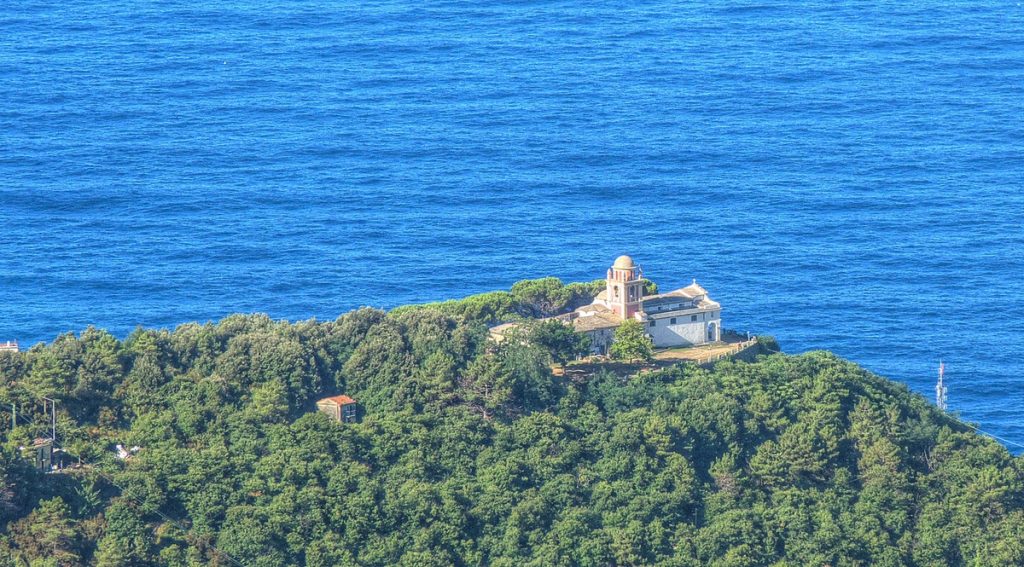 The story goes that a poor shepherd found this image of Mary with her baby son Jesus and took it to the hill of Montenero. This is where it still resides today. Whether you are religious or not, this beautiful place overlooking the city and sea will likely move you to tears. Few places in the world are as beautiful as this spot. Try to avoid visiting on Sundays and religious holidays because there are too many people.
Take a dip in the sea at the beach
The advantage of taking a vacation on the coast is that you can catch the sunshine at the beach. There are many beaches on the coast of Livorno that are great spots for sunbathing, volleyball, and swimming. Most of these beaches have white sand, so you don't have to bring your swimming shoes.
Furthermore, they are all free to access and are at their best during sunny days. There are even ice cream sellers so you can get your gelato fix. During the summer months, you can rent a sunbed with an umbrella, or if you prefer active holidays, rent a kayak or paddle boat.
Other things to do in Livorno
If you are staying in Livorno for more than 2 days, consider going on a day trip. You can visit Pisa, which is only a 20-minute drive away from Livorno. It is easily accessible by bus or train. Even though Pisa is known worldwide for its Leaning Tower, there are many other attractions that will fill up your day.
Another popular city that is reachable from Livorno is Florence, the most popular tourist place in the Tuscany region. This artistic city is around 100 kilometers away, and you can also take a bus or train. If you are visiting Florence only for a day, try to get there early in the morning. Also, we advise getting tickets for attractions online because the city is often crowded, and waiting lines are quite large.
Check out more articles about Livorno:
Hey there! Some links on this page are affiliate links which means that, if you choose to make a purchase, we may earn a small commission at no extra cost to you. We greatly appreciate your support!