Just above Positano, about 350 meters above sea level, is a small village called Montepertuso. It is a small place that offers wonderful landscapes and feels still full of nature. Therefore, it is popular with tourists who enjoy romantic walks in the green and hikers who love exploring different routes. However, the village has been pretty unknown to most tourists who come to Positano. But, in recent times, especially in the summer season, the tourist situation in Montepertuso has changed.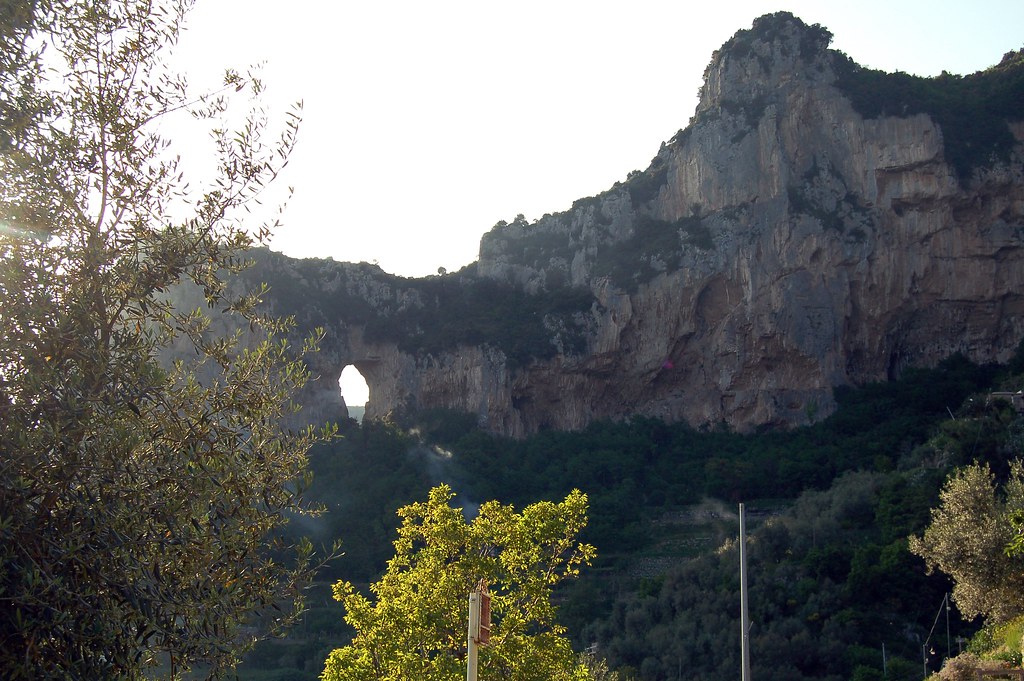 Because of social media, Positano has become a worldwide famous destination for vacation even though this town is not suitable for mass tourism. Therefore, many more tourists than Positano can handle are heading to this famous town by car every year. It is no wonder that there are not enough parking spaces for everyone. And that is why this small village became more and more famous over the years because of its parking opportunities.
Why to park in Montepertuso?
If you travel by car in summer and your destination is Positano, we hope you have reserved parking at your hotel or apartment. Otherwise, finding an available parking space could be an absolute nightmare. Besides, even if you find an available parking spot in Positano, it will be very expensive. So, why not take your family or partner for dinner rather than pay that sum for parking?
Montepertuso, on the other hand, offers a smart solution to the parking problem that can often come up while being in Positano. Not only is it close to Positano, but parking there is much safer for your car. Most parking spaces in Positano are on its tiny pedestrian streets. But a bus or truck heading to the town center comes by every day at least once, and they can easily damage your car parked on the street. Also, there is no guarantee that some tourists won't damage your car.
Because of the lack of space, they use every meter of available space for parking, so car damage is not so uncommon. On the other hand, when parked in Montepertuso, you don't have to be afraid for your car. As always, there are some car damage possibilities, but they are very small. So if you are staying in Positano or nearby towns and want to avoid parking problems, find your parking in Montepertuso.
Free parking in Montepertuso
Not only will you much easier find your parking spot, and your car will be more secure, but also you will save a lot if you park your car in Montepertuso. Well, parking in Montepertuso is still completely free. Even though Amalfi Coast is known as an expensive place where you have to pay for everything, this small village doesn't have paid parking yet. However, that can be changed in the future when more tourists find out about Montepertuso and its parking trick.
Montepertuso doesn't have an official parking garage or lot. However, you can park your car on the streets or next to the road that leads to the village. You will see some cars that are already parked there, so you can park behind or in front of them. Just keep in mind that there are some apartments in Montepertuso, so it is not advisable to park in front of them because maybe these spots are reserved for guests.
Also, the number of parking spaces is limited, and they fill up quickly, so we recommend getting there in the morning or late afternoon. Even though Montepertuso is not so popular, during the summer, hiking enthusiasts still come to Montepertuso for their daily hike. Therefore, try to find parking before most of them arrive or after they are gone.
Transportation options from Montepertuso
You probably wonder how to get to Montepertuso or how to leave this village without a car. Well, there is a SITA bus that runs all year round from Positano to Montepertuso and back, every day, every hour from 6:50 AM (6:50 hours) to 11:50 PM (23:50 hours). These buses are pretty small, and the ride is not so comfortable because of the tiny roads with many turns, ups, and downs.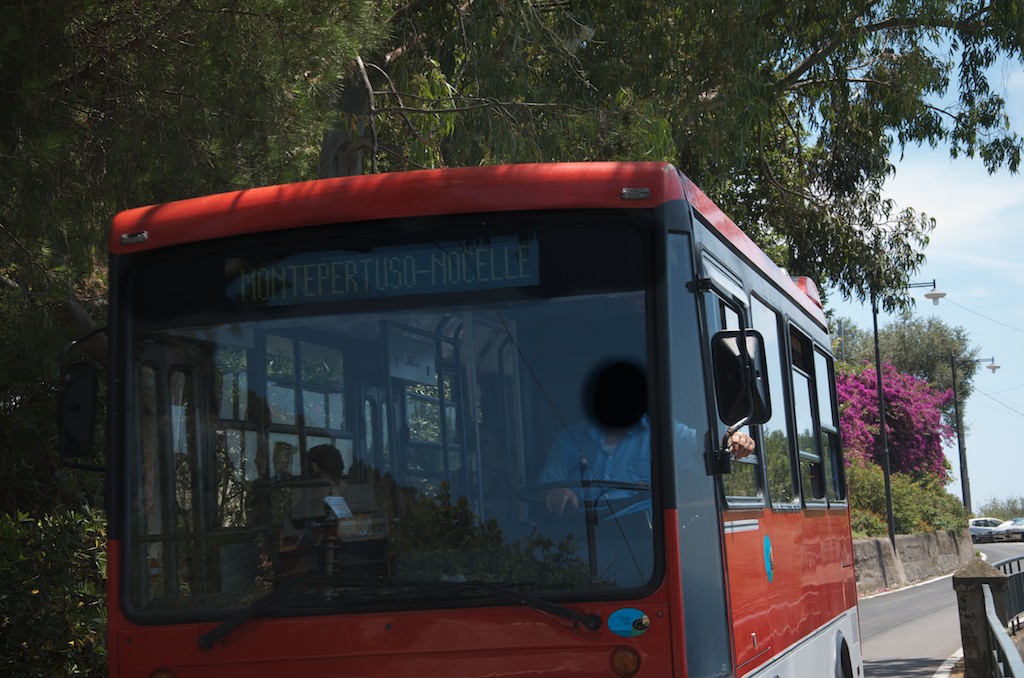 But still, the bus is a great and cheap option to get to Positano. You can buy tickets directly on the bus from the driver or for slightly less in bars or newsagents. One direction ticket will cost you 1.80 euros per person, and the daily ticket is 4.00 euros. If you have luggage, you will have to pay an additional 1.50 euros per bag.
Before hopping on, don't forget to validate your ticket in a nifty machine next to the driver. The bus stop in Montepertuso is called Piazza Capella. It is located just in front of Donna Rosa restaurant. There is a yellow sign at the beginning of the parking lots, and right there, the SITA bus will stop.
Conclusion
To sum up, Montepertuso is a small village which is becoming a more and more popular place because of the lack of parking spaces in Positano. However, most tourists who are coming to Positano are still unfamiliar with the possibilities of parking their cars on Montepertuso's streets. Therefore, if you want to find your parking spot without any trouble or just want to park your car at a safer place, this village is for you.
Also, don't forget that parking in Montepertuso is still free, so you can also save a lot of money. We advise you to arrive early in the morning or late afternoon to find your parking spot in Montepertuso more easily. Once you park your car there, take the SITA bus from Montepertuso to Positano. It runs every hour, so even if you miss the bus, you won't wait too much for another. 
Check out more articles about Montepertuso:
Hey there! Some links on this page are affiliate links which means that, if you choose to make a purchase, we may earn a small commission at no extra cost to you. We greatly appreciate your support!