Riva del Garda is an urban Italian town at the northern end of Lake Garda. It is a beautiful place where tourists can stroll along winding streets and relax in lakefront squares.
This town was once part of Austria, so you will feel a mixture of Austrian architecture and Italian history while walking through its streets. Riva del Garda has a gorgeous medieval historical center enclosed by the old town gateways. At the corner, you will find Torre Apponale, a 35-meters-high tower from where you will have a breathtaking 360-degree view of the town and the lake.
If you want to know what are the other exciting tourist attractions in Riva del Garda, you should read our article:

Where to eat pizza in Riva del Garda
In Riva del Garda you can find many restaurants and bars with pizza on their menu. But, it is not always easy to find a good pizzeria at reasonable prices. Check out this article and find out where to eat the best pizza n Riva del Garda.
Best campsites near Riva del Garda
Camping in Riva del Garda is something every camping lover should experience at least once because this lovely area offers so much for everyone. Check this article to find out more about camping in Riva del Garda.

Questions & Answers about Riva del Garda
1.

Where is Riva del Garda?
Riva del Garda is located at the northern tip of Lake Garda, in the northern Italian region called the Trentino Alto Adige.
2.

How do you get to Riva del Garda?
You can get to Riva del Garda by car, taxi, and by bus. There is no train station in Riva del Garda, so if you are traveling by train, you should come to Rovereto and then take a bus to Riva del Garda. 
3.

Is Riva del Garda worth visiting?
If you ever have an opportunity to visit this small yet beautiful city, we are sure that you will fall in love with its quaint atmosphere and historical background. There are many things to love about Riva del Garda, but our favorite things are the view of Mount Limaro, pretty lakefront, and the picturesque landscape.
4.

Wh

at are the beaches like around R

iva del garda?
The beaches around Riva del Garda are actually pebbles with very large grassed areas. During the summer months, beaches are usually full of tourists, but still, there is plenty of space for everyone.
5.

Is Riva del Garda enjoyable in Winter

?
Riva del Garda in Winter is a bit cold, but still very beautiful. If it doesn't rain, you can do some hikes or drive up in the mountains. The good thing is that there is rarely snow directly around the lake, but it can be very windy.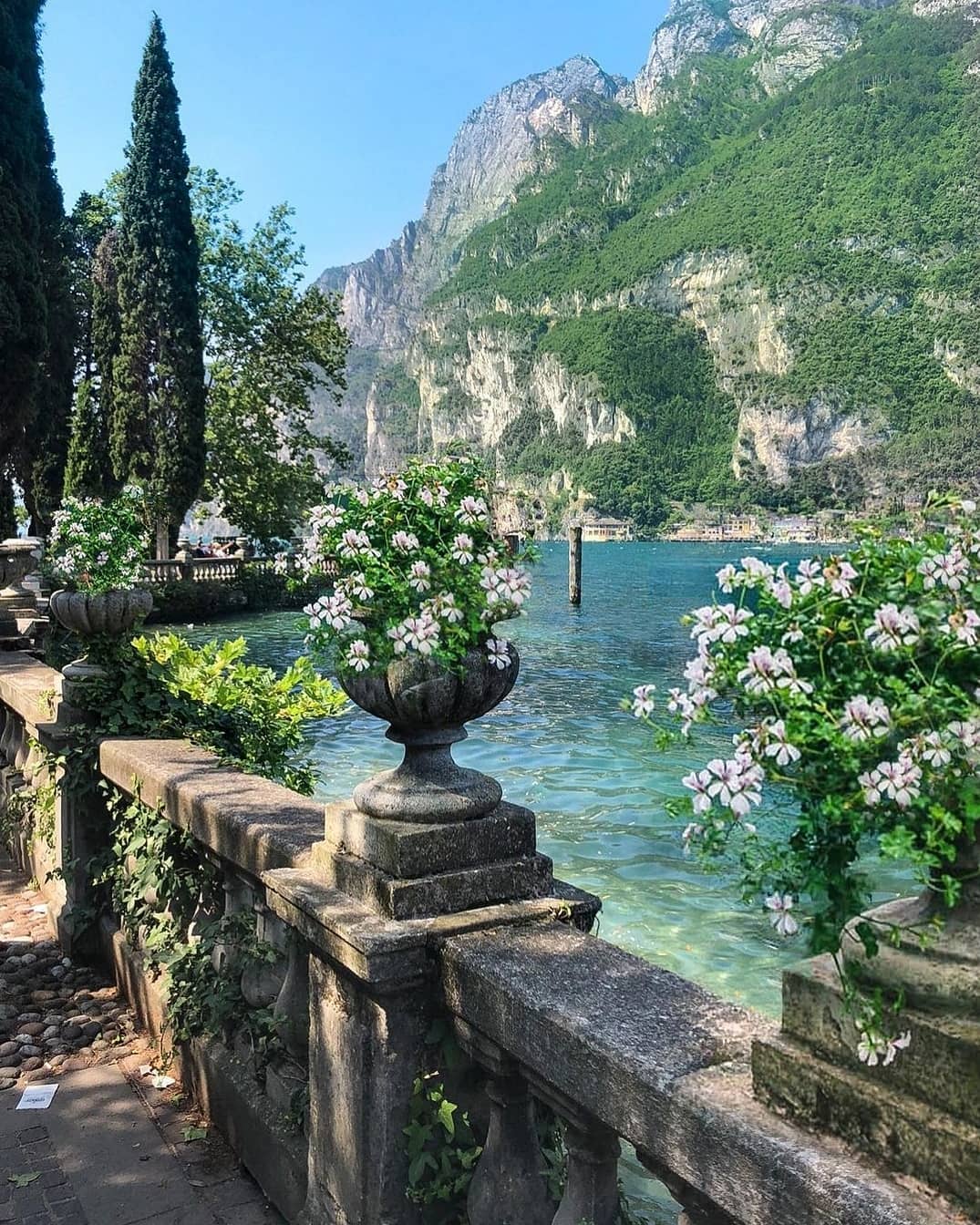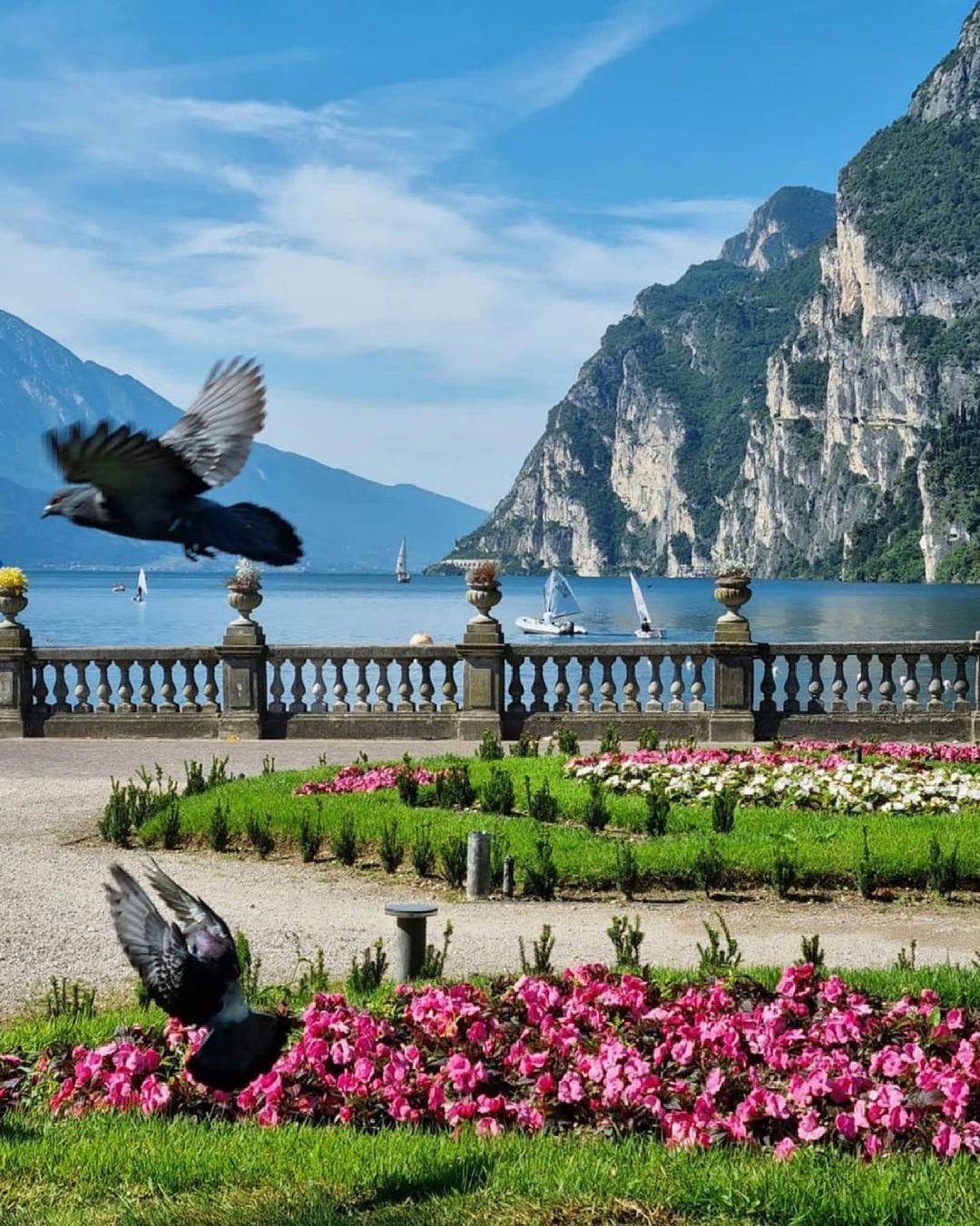 6.

Are there thunderstorms in Riva del Garda?
Thunderstorms are common at the Riva del Garda in summer because of its mountainous landscape. They can be quite spectacular but, thankfully, are usually short-lived. Therefore, weather forecasts are notoriously unreliable for anything more than 24 hours ahead.
7

.

Weather in September?
September in Riva del Garda is usually still quite hot and sunny. However, you should always be prepared for the odd shower or storm, which is usually short-lived. So, don't forget your waterproof clothes.
8.

Which airport is closest to Riva del Garda?
The closest airport to Riva del Garda is Verona Airport, which is around 55 kilometers far. The other two airports near Riva del Garda are Brescia Airport (65 kilometers) and Bolzano Airport (72 kilometers).
9.

Are there mosquitoes in Riva del Garda?
In summer we strongly recommended a good repellant and cover-up at twilight and evening. Everywhere near the lake, there are mosquitoes, so it's best to be prepared.
There are several car parks in Riva del Garda. You have to pay for all of them and the price is ranging from 1 to 3 euros per hour. Most of the hotels in the old town area have reserved spaces in the car parks, but you still have to pay for them. Having a car is probably not necessary and is an expensive option because there are a lot of daily bus lines.