Marina di Puolo is a beautiful small coastal village perfect for anyone who loves nature and fresh air. Even though this lovely place is located on the popular and crowded Amalfi Coast, it is a bit off the main tourist routes. Therefore, the place is a favorite among those who prefer relaxing and quiet vacations. Also, Marina di Puolo is still pretty unknown to foreign tourists, so don't be surprised if you don't hear an English accent at all in the village.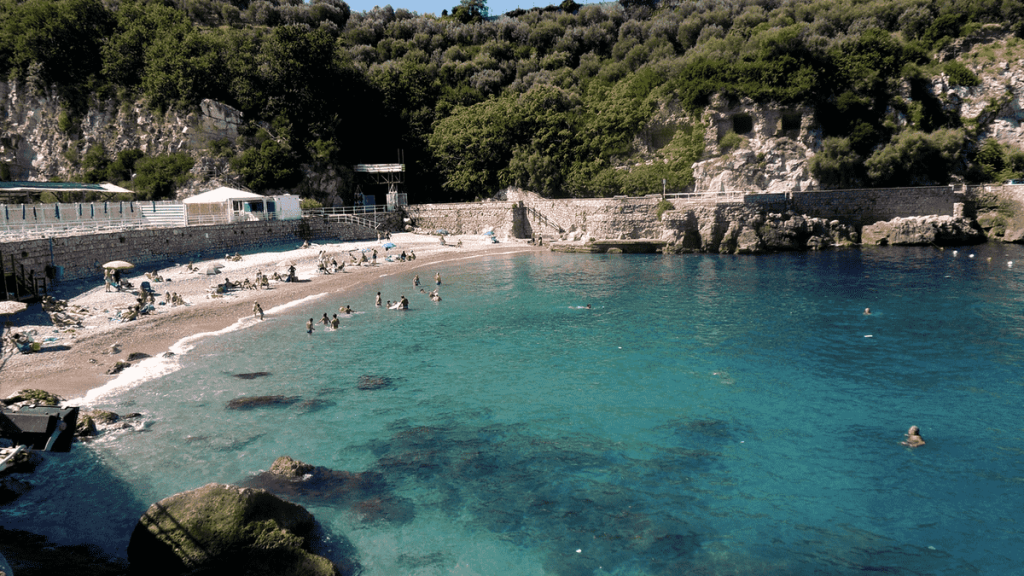 The village, with a population of only 150 people, is tucked in a cove and therefore protected from winds. The climate is the main reason why it is vibrant and alive even in wintertime. This village consists mainly of fishermen's houses overlooking the bay of Naples and Mount Vesuvius. There are not many houses and streets, but still enough for a relaxing walk among them.
Although it is very small, you won't be bored. In such authentic places, time will pass slower, but you will enjoy every moment. Marina di Puolo is a place that couldn't be more romantic. You will be wakened up in the morning by the chirping of birds, greeted in the evening by the song of owls, and cradled by the lapping of the sea. What else do you need besides beautiful beaches, scenic nature, delicious food, and amazing views for a memorable vacation? Here are all the things to do in Marina di Puolo:
Relax on the beach
Marina di Puolo has a few small 'public' beaches, each offering a unique experience. They are perfect for relaxing, chatting with your loved ones, watching the sea waves, or swimming in the summer.
Marina di Puolo Beach is the main beach in the village, made of a combination of rocks and sand. It is surrounded by cliffs and lush vegetation, which creates a stunning natural setting. Throughout the year, the beach is usually very quiet and without tourists. However, in the summer months, all beaches are crowded, so you should expect the same for Marina di Puolo Beach.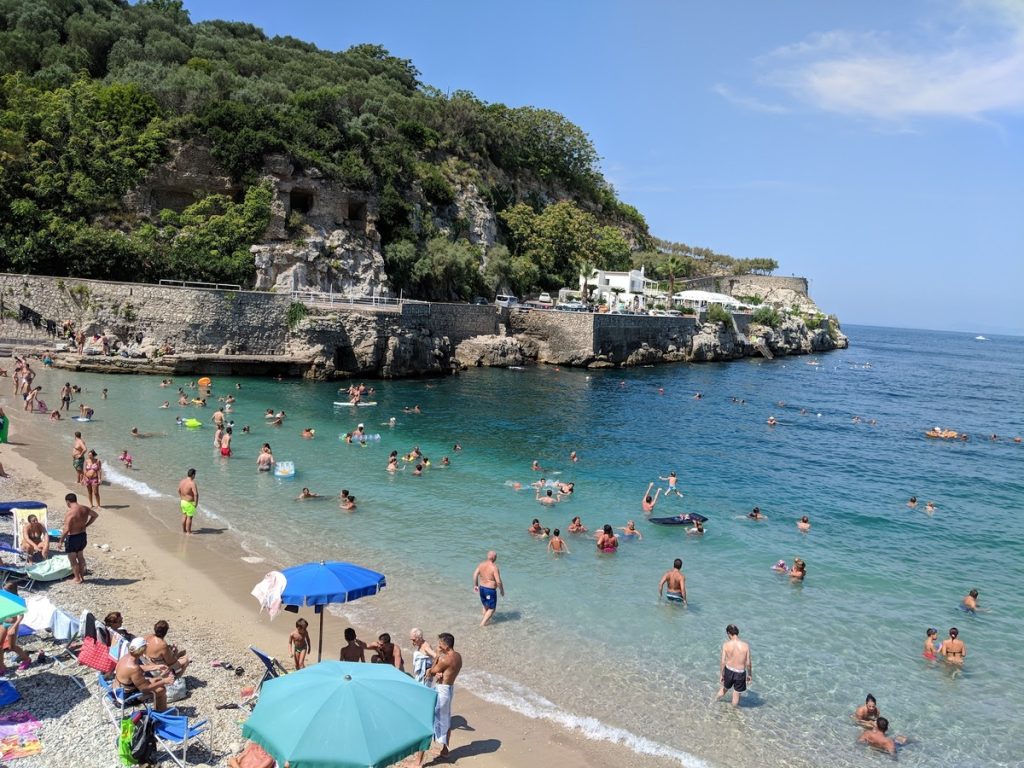 Furthermore, this beach is a gently sloping beach, meaning the water is quite shallow near the shore, which is why many families with young children come here. There are both private establishments and free beaches, so you can rent a sunbed and umbrella if you want a more comfortable experience. Also, there are restaurants right on the sea where you can eat very well. Worth mentioning is that everything is very clean. There are showers, toilets, and a ladder for access directly into the sea.
Swim in the crystal-clear sea
If you are in Marina di Puolo during the period of the year when the sea is warm enough for swimming, you should definitely jump into the crystal-clear sea. The good thing is that the shallow sea has a sandy bottom, but going in and out of the sea is painful without water shoes because of the small pebbles. If you like to explore small coves, this area around Marina di Puolo is also good for snorkeling.
For experienced swimmers, there is a good chance to swim along the coast with a lot of fish. Furthermore, the sea is very calm, so you won't have problems with waves while swimming. Worth mentioning is that the beach is tucked in a cove, so swimming is very safe as there are not many boats passing by as on some other more popular beaches nearby.
Explore ancient ruins
One of the exciting attractions in Marina di Puolo is a Roman villa's ruins that date back to the 1st century BC. The villa is believed to have been owned by a wealthy Roman family who built it here, of course, due to its location. It is located in the middle of nature, right on the coast, so everyone with an adventurous heart should visit it.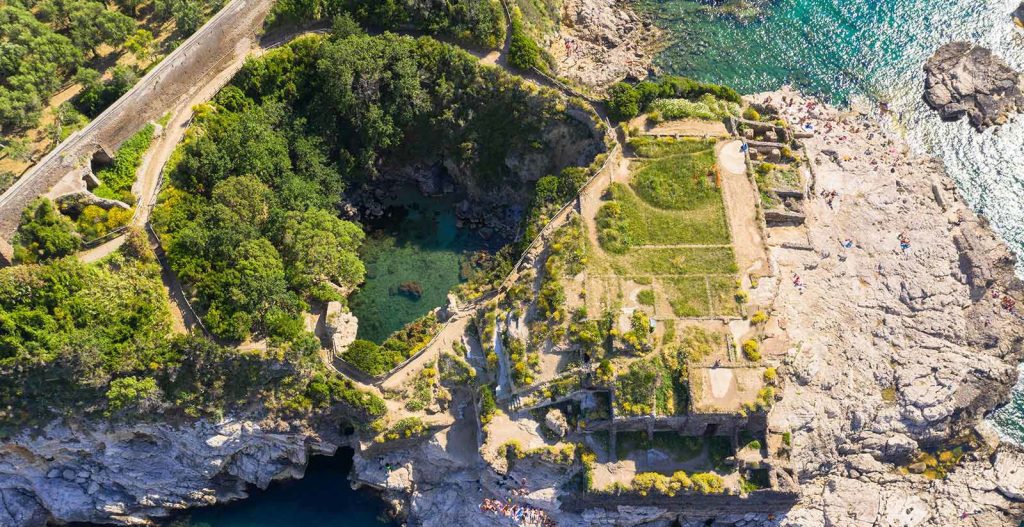 To get there, you will have to walk next to the sea on the cliff for about 20 minutes, so it is advisable to bring walking shoes with you. As you walk, you will realize that the path is typically a paved Roman road. You will also smell the pleasant scent of fig trees and Mediterranean brush.
As you get close, you will find the path splits into many forks, so you can choose to remain on the higher cliffs overhanging the bay or descend into the natural pool. Exploring the ruins at any time of the day is free of charge, and you will also find that it is a good spot for photography. Worth mentioning is that you can also enjoy the panoramic views of the bay or take a swim in fresh, clear water.
Take a boat tour
One of the best ways to explore the area around Marina di Puolo is by taking a boat tour. It is perfect for visitors who want to experience the beauty of the surrounding area from a sea perspective. You can choose from various tour options, from small and more personal to larger group tours.
Furthermore, you can see the rugged cliffs, lush vegetation, and crystal-clear waters up close, and you may even spot some of the local marine life, such as dolphins or sea turtles. There are also boat tours to nearby popular towns like Sorrento or Positano, which is also a memorable experience.
Go on a private day trip
If you are staying in Marina di Puolo for a few days, going on a day trip is a good idea. There are some popular towns nearby, among which the closest is Sorrento. It is only 6 kilometers far from Marina di Puolo, and you can reach it by car, bus, or simply by walking. Those who like history and ancient sites should visit Pompeii. It is well-preserved ancient ruins of a Roman town where visitors can admire ancient streets, houses, and temples.
Another magnificent town for a day trip is Positano. It is the most popular place on Amalfi Coast that attracts many celebrities every year. If you are into celebrities and high-end places, don't miss an island named Capri. This island is a lovely place with many villas and scenic streets among beautiful flowers, and you can reach it only by ferry.
Worth adding to your list is Amalfi. This town has both historical sights for history lovers and lovely beaches, bars, and restaurants for those who want an exclusive vacation. Amalfi is the farthest from Marina di Puolo of those towns mentioned in this article, but the distance shouldn't stop you from getting there. If you are coming by car, in ideal traffic conditions, you will drive around 1 and a half hours in one direction.
Try local cuisine
Trying local cuisine is one of the best and most memorable ways to experience the local culture of Marina di Puolo. As we are talking about the coastal village, it is no wonder that the most authentic dishes are based on seafood. Some of the most popular dishes in Marina di Puolo include Spaghetti alle Vongole (spaghetti with clams), Gnocchi alla Sorrentina (potato gnocchi with a tomato-based sauce and mozzarella cheese), and Frittura di Paranza (mixed seafood).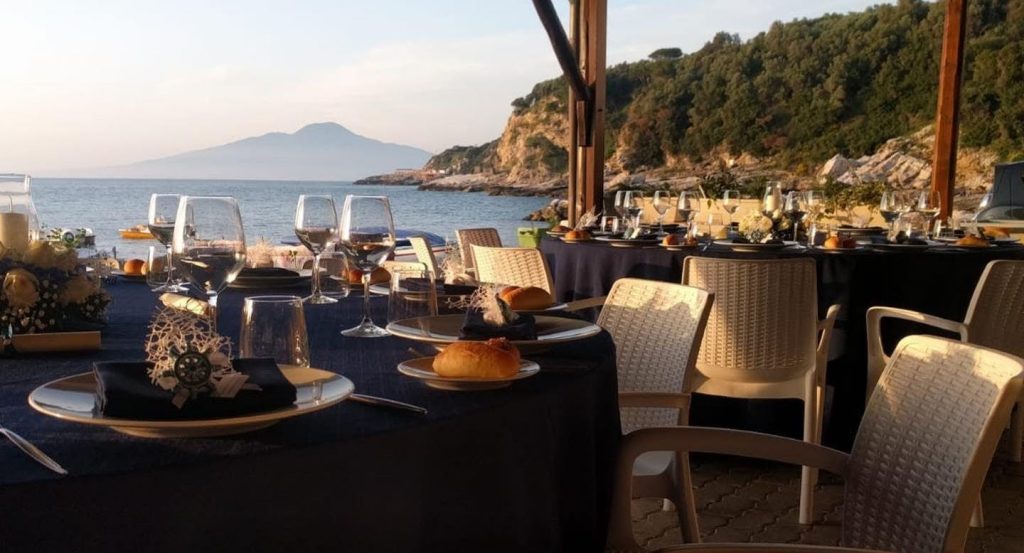 If you don't know where to eat authentic dishes in Marina di Puolo, we recommend La Tavernetta restaurant. It is located in front of the main beach, and it is perfect for those who love seafood because of its extensive menu and fresh dishes. The restaurant is often full of locals, which is a good sign that you are in the right place.
How to get to Marina di Puolo
Marina di Puolo is easily accessible by car. You should drive on the road that leads from Sorrento to Massa Lubrense and then onto Via Marina di Puolo. At the end of this road is paid parking where you must leave your car. From there, you have to walk down, heading to the sea to come to Marina di Puolo.
Another option to get to this town is by SITA bus. You should choose the bus that goes from Sorrento to Massa Lubrense, and from there, walk for 3.5 kilometers or get a taxi. If you want a more comfortable but also more expensive option to get to Marina di Puolo, take a water taxi in Sorrento.
Hey there! Some links on this page are affiliate links which means that, if you choose to make a purchase, we may earn a small commission at no extra cost to you. We greatly appreciate your support!