Sorrento is a picturesque coastal town that is known as the western gateway to the Amalfi Coast. It is a town of lemons, high-quality hotels, plunging cliffs, and small coves.
Hundreds of tourists are coming every year to Sorrento to stroll through the historic center's narrow streets. This beautiful town is also full of small unique shops and artisan workshops.

The most lively place in Sorrento is Piazza Tasso. It is the main square in the town where everyone is enjoying a hot and tasty cappuccino. Romantic souls should visit the public Villa Comunale park where they can admire spectacular sunsets.

If you wonder what else you can do in Sorrento or what you should not miss, check out this post:

Where to eat pizza in Sorrento
If you are a pizza lover or you are searching for a delicious budget-friendly meal, check out the best pizzerias in Sorrento.
Sorrento or Positano?
Both Sorrento and Positano are must-see destinations on the Amalfi Coast, but which town to choose as your base? Check out this article and find out all the pros and cons of these two towns!
Questions & Answers about Sorrento
1.

Where is Sorrento located in Italy?
Sorrento is a town overlooking the Bay of Naples in the Campania region. It is located on the Sorrentine Peninsula, around 50 kilometers south of Naples and 260 kilometers south of Rome.
2.

What is Sorrento famous for?
Sorrento is famous for its lemon products, beautiful views of Naples, and charming shopping streets. It is also known as a popular vacation place in the summer, with many beaches, bars, and restaurants. Besides that, there are many more things to see and do in Sorrento.
3.

How big is Sorrento?
Sorrento is a small lovely town comparing with other Italian cities like Venice, Milan, or Naples. It has around 16 000 residents on the 9 square kilometers of total area. But, Sorrento is much bigger than towns on Amalfi Coast.
Sorrento train station is located across the Piazza Giovanni Battista de Curtis, around 500 meters (0.3 miles) far from Piazza Tasso, which is considered the center of Sorrento.
5.

Is Sorrento expensive?
Just like popular places on the Amalfi Coast, Sorrento is pretty expensive, especially in the summer months. However, budget travelers don't need to despair because there are many ways to visit Sorrento and spend less.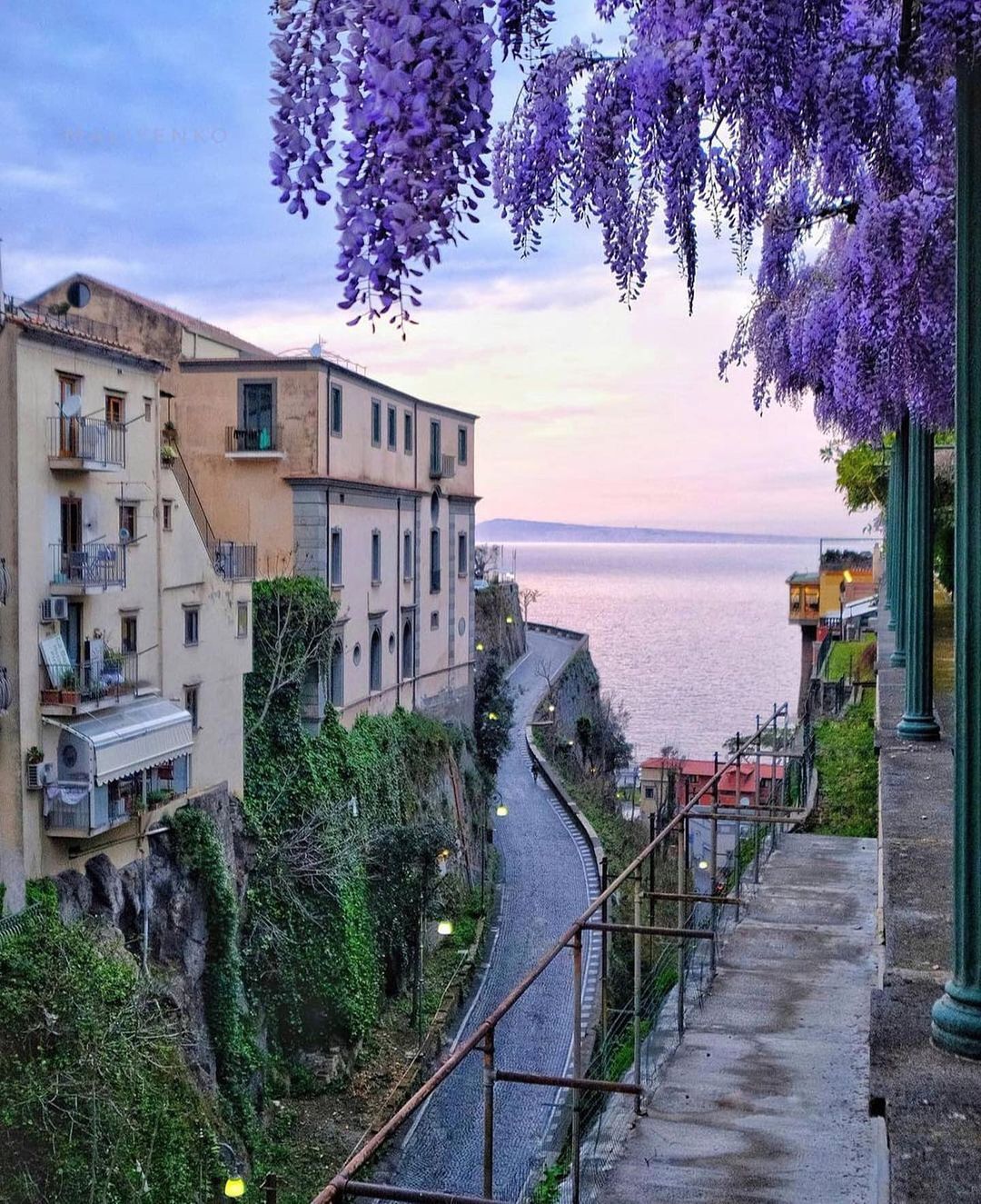 6.

Where to swim in Sorrento?
There are many beaches in Sorrento, but the most popular are Puolo beach and Marina Piccola beach.
There are free parking spaces (marked with white lines) and paid ones (marked with blue lines) in Sorrento. The paid parking spaces cost 2 euros per hour. There are also a few parking lots and garages with prices ranging from 22 to 32 euros per day.
8.

What to do in Sorrento when it rains?
Sorrento, like other coastal towns, is the most beautiful on a sunny day. But if you find yourself there on a rainy day, you can visit various museums and churches, explore the surroundings of Sorrento or take cooking and limoncello class.
Sorrento is a very safe town with a low crime rate. However, this town is a pretty popular vacation place, so pick-pocketing and stealing are quite common, especially at the height of the tourist season.

Sorrento is definitely worth visiting even though it is a very touristy town. Most tourists come to Sorrento only for a day because that is enough to see all attractions. But, Sorrento is a great base for trips to Amalfi Coast or Capri, so you should consider picking your hotel in Sorrento.