Located in a charming and quiet cove between Capo d'Orso and Conca dei Marini, Minori, with its 2,800 inhabitants, is a small but beautiful town on the Amalfi Coast. This small corner of paradise on earth was 1997 declared a World Heritage Site by UNESCO. It is a place to be explored not only for its clear waters but also for its nature and evocative landscape between the sea ​​and mountains.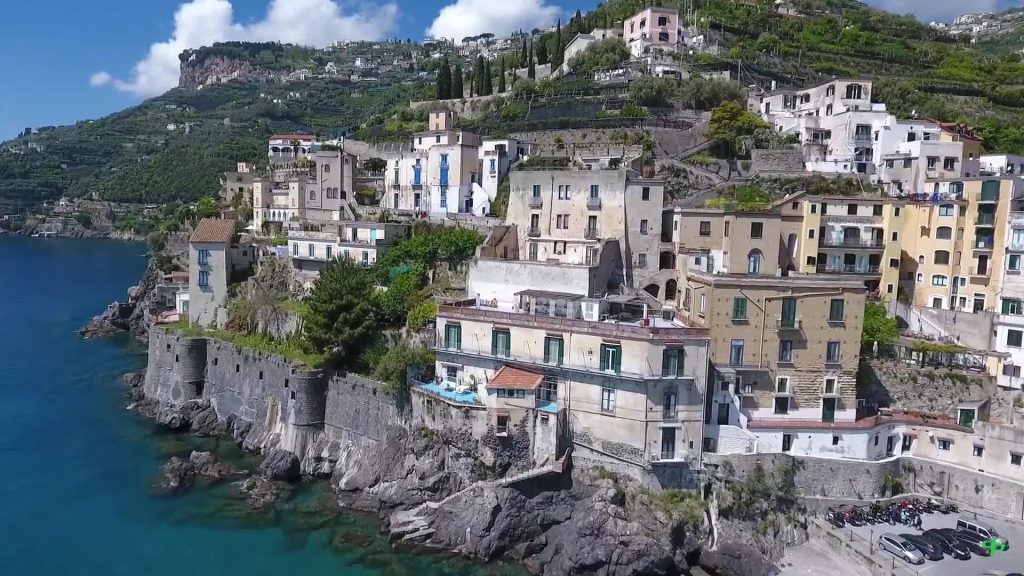 Also, the town is known for its authentic products, thanks to which it is called the "City of Taste." Minori, since ancient times, was considered one of the favorite destinations of the Roman aristocracy. Furthermore, it is a very interesting town to historians, thanks to the discovery of a Roman villa.
But still, hundreds of thousands of tourists visit this small town because of its gorgeous white houses that are plunged into the green hills full of vegetable gardens or lemon trees.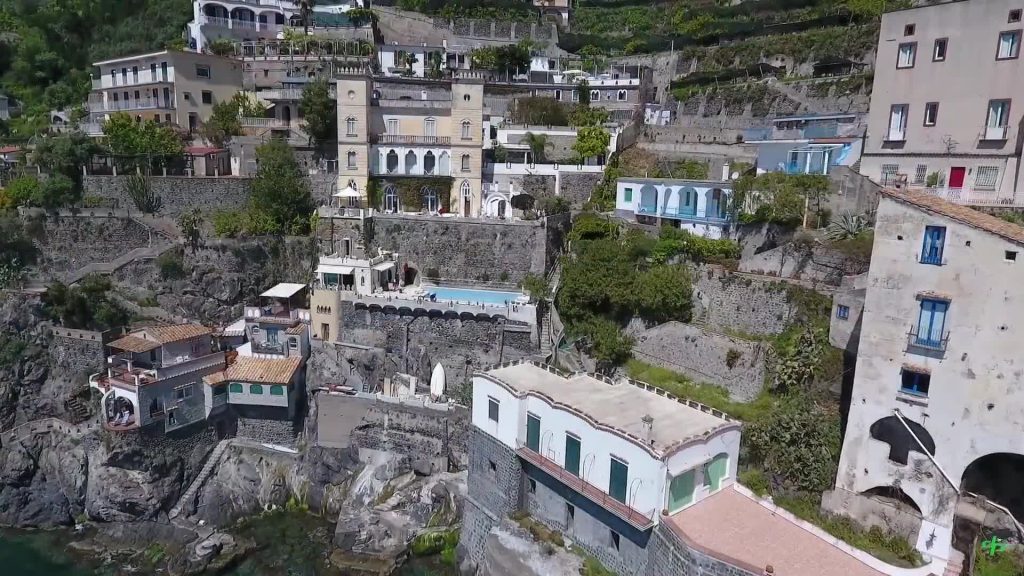 On hot sunny days, the top attraction in Minori is the small but comfortable pebble beach equipped with bathing facilities. If you are the first time in Minori, here are all the things you can do in this lovely place:
Have a romantic walk in Minori
Minori is full of tiny streets wrapped with the smell of orange blossoms, where you can have a nice relaxing and very romantic walk. It is always adventurous to get lost in these narrow streets while exploring the town. Along the beach, there is a pleasant seaside where you will find many different bars and restaurants where you can stop and take a breath after a long walk.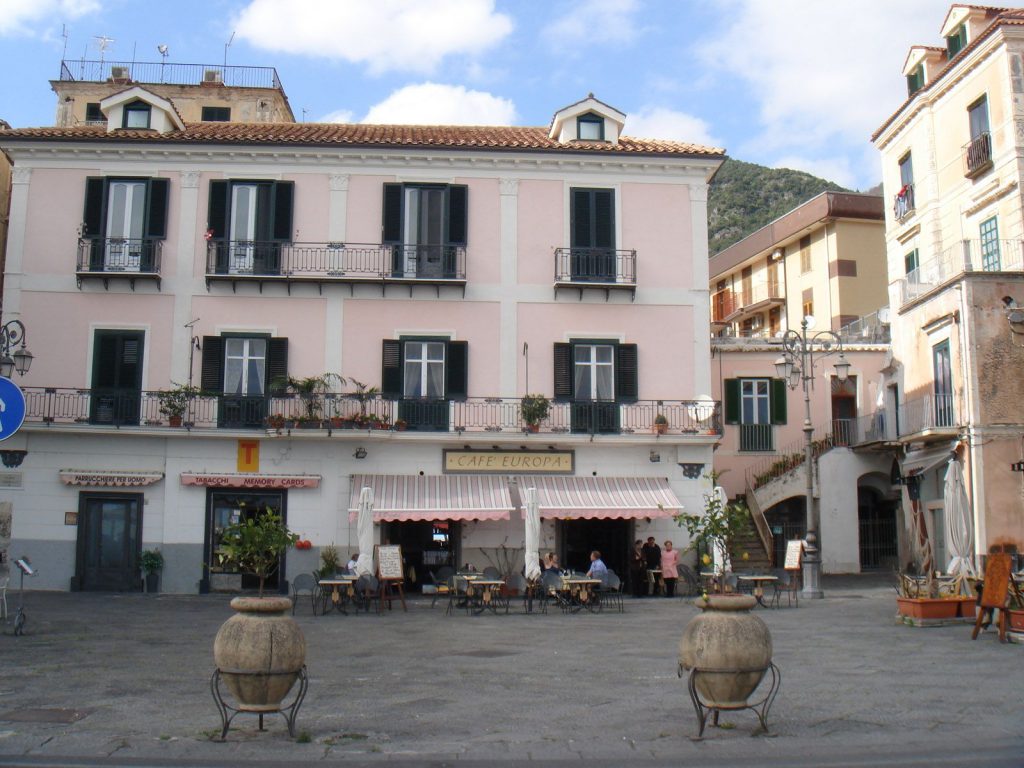 Basilica of Santa Trofimena
When visitors come to Minori, they quickly notice that in the heart of the town, there is the Basilica of Santa Trofimena, a beautiful church built around 1200 in the Romanesque style. Over the years, the church had many restoration works, so nowadays, it has a neoclassical style and a Latin cross plan.
The basilica is very important and famous because inside, there are preserved relics of Saint Trofimeno, whose bones were found on the beach between the 7th and 8th centuries.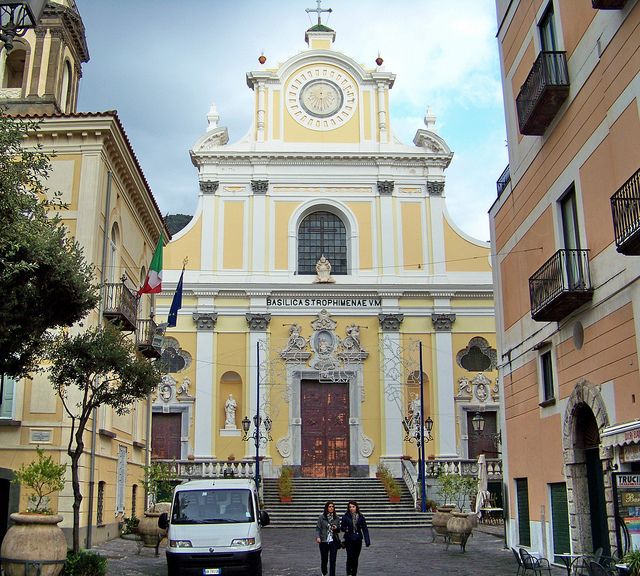 Next to the church, you can admire a beautiful bell tower from the 18th century. The interior is very bright also, thanks to the white stuccoes that decorate the building. There is no entrance fee, so be sure to check out this wonderful gem.
Roman villa in Minori
Nearby Basilica, you will find a precious example of a villa by the sea of ​​ancient Rome, which is one of the most famous beauties of Minori. Very little is known about this marvelous villa, but, certainly, the villa dates back to the 1st century AD and today is one of the most important historical monuments of the Amalfi Coast. The owner of the roman villa is unknown, but it certainly belonged to a wealthy family of the time.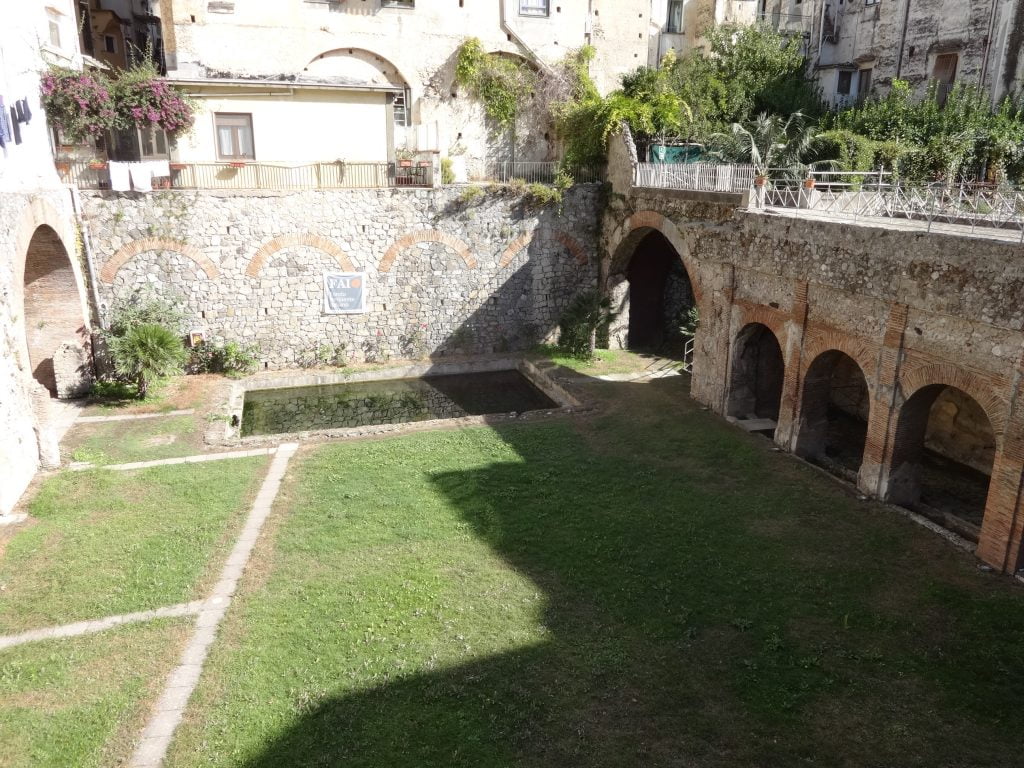 The villa had access to the sea, was about 2500 square meters with beautiful gardens, a swimming pool in the center, and was surrounded by symmetrical buildings. There were also spas and fountains, as well as huge rooms for banquets.
Everyone can visit the villa's remains for free, together with the Antiquarium, located on the upper floor. This is actually a museum where you can see many interesting Roman remains from other villas along the Amalfi Coast.
Relax on Minori beach
Minori is a very popular summer destination because of its outstanding beach. The beach is about 250 meters long, mainly composed of sand and pebbles, and is considered one of the most beautiful beaches on the Amalfi Coast. Also, this lovely beach is located in the south, so everyone on the beach will have sunlight all day long.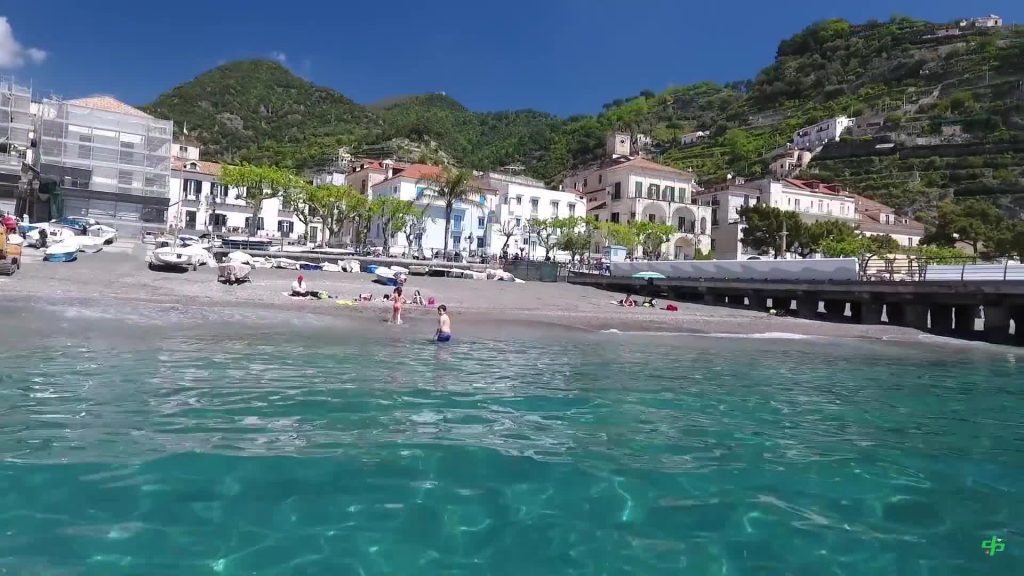 Minori beach has all facilities that you need for a perfect vacation, including public toilets and showers, paid sunbeds with umbrellas, enough free space for those who do not want to get sunbeds, and there are pedal boats for rent.
Lemon path in Minori
The lemon path is around 7 kilometers long walking road that connects Minori to Maiori. It is ideal for those who like long walks on small paths surrounded by nature and wonderful views. The road begins in Torre a Minori and is very steep at first with many stairs, but once you get to the top, you will have an easy walk until the end, which is in front of the church of Santa Maria a Mare in Maiori.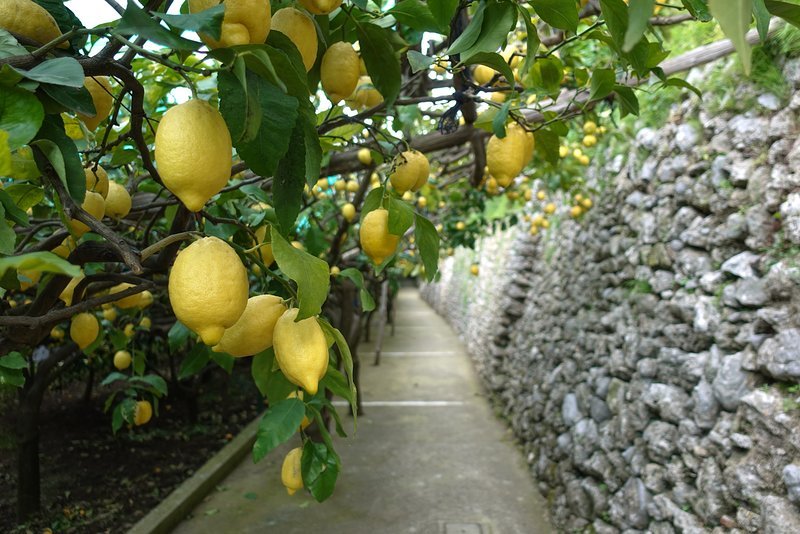 You can enjoy typical coastal vegetation made of Mediterranean scrub, olive trees, vines, and plenty of lemon trees along the path. In the past, the trail was used by donkeys to transport lemons from the lemon orchards to the villages, so it is very well marked.
Try local Minori cuisine
Besides culture, Minori has a very long culinary tradition. The town is mainly known for traditional pasta dishes like "ndunderi," a type of fresh pasta similar to gnocchi. A recipe for that kind of pasta dates back to ancient Rome, and you can try it during the celebrations of the patron Saint Trofimena or in local restaurants.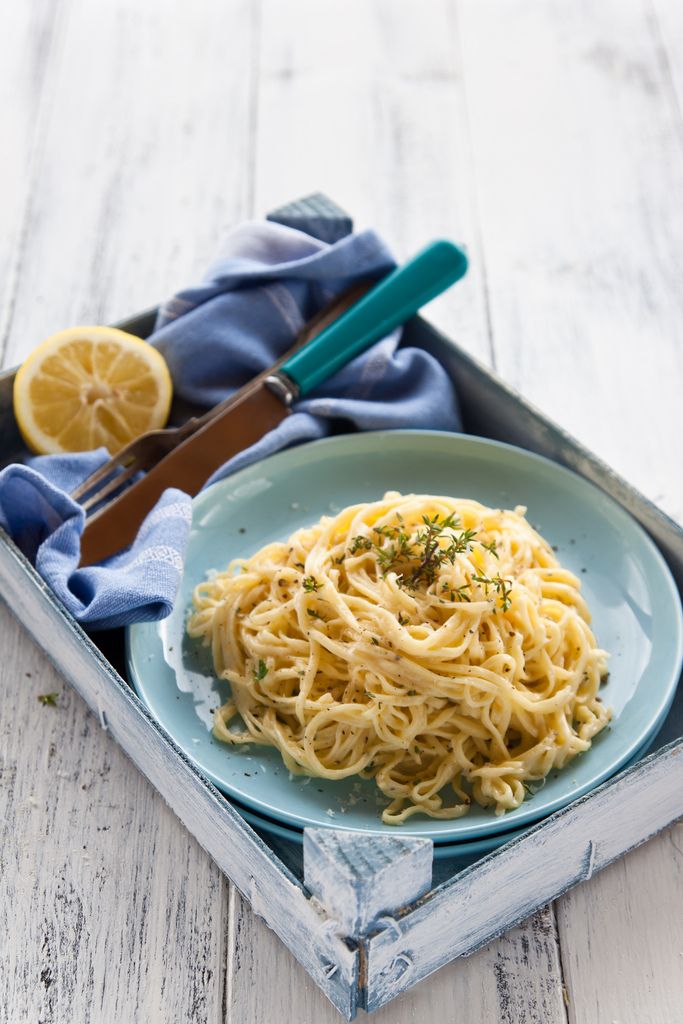 You can also taste the gastronomic products based on lemon, the symbolic fruit of Minori and Maiori. We recommend you try delicious lemon tagliolini and citrus and shrimp risotto. Also, do not miss the desserts and pastry products, like lemon delights, ricotta, and pear cake.
Other things to do in Minori
If you have a lot of free time in Minori, you can go on a day trip. Nearby, there are some beautiful places like Maiori, Amalfi town, and Ravello. All towns are very well connected by bus lines, but you can also go on a boat tour or rent a private boat. Those who are adventurous should explore the beautiful nature around Minori, including hidden coves and wild beaches.
Check out more articles about Minori:
Hey there! Some links on this page are affiliate links which means that, if you choose to make a purchase, we may earn a small commission at no extra cost to you. We greatly appreciate your support!