Looking for a beautiful Italian town on the western edge of the world-famous Lake Garda? You are in luck, as you are about to discover Padenghe sul Garda. It is a small town perched on a hill in a beautiful panoramic area. Home to just 4,500 people, these enchanting streets aren't explored by many visitors, making this the perfect place for those who prefer calm relaxation by the lakeside.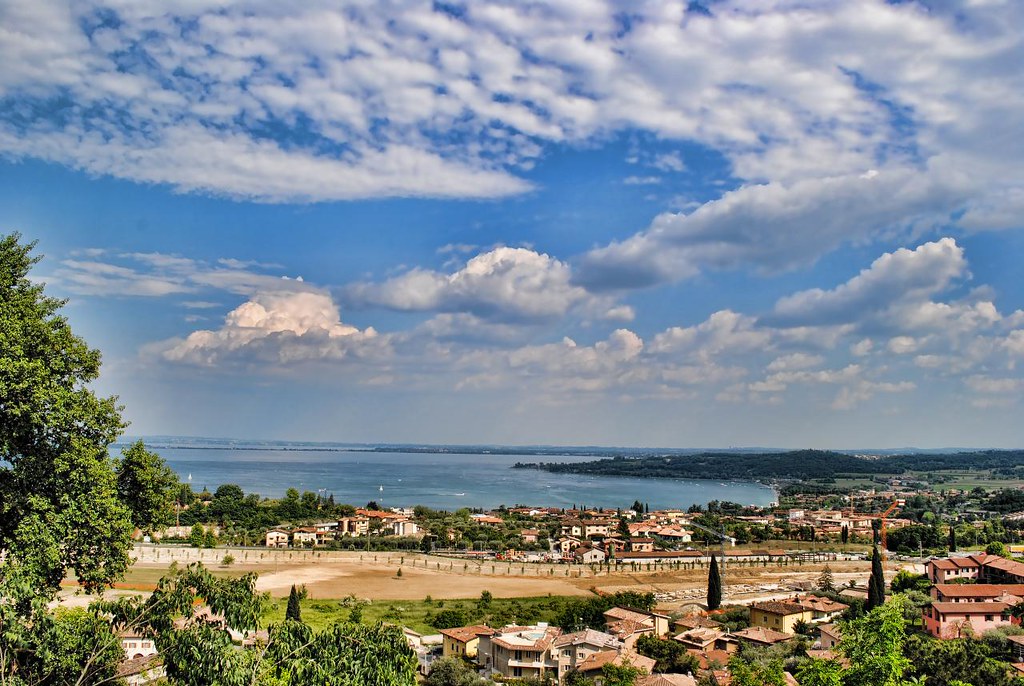 Whatever you love to do on vacation, Padenghe sul Garda has something for you. With bars, restaurants, beaches, and historic landmarks, there is no risk of anyone from your group being bored on this trip. Let's jump in and explore what this unique town has to offer.
Step Back in time at Castello di Padenghe
One of the most popular tourist attractions and the coolest things to do in Padenghe sul Garda is the medieval castle. It is perched on top of a hill just a few streets away from Lake Garda's edge. Its high walls and winding towers were built to keep out intruders, but today, you are invited to step inside and see what life was like. Once you enter under the portal, you will see several houses lined up on a picturesque street.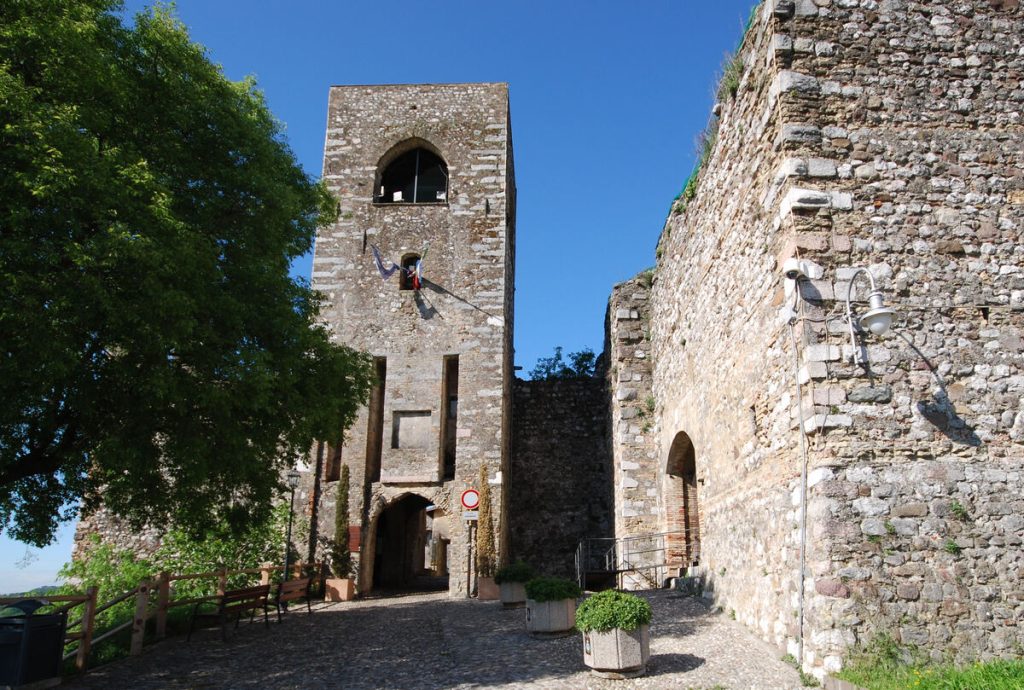 It is interesting to see how citizens still live in the medieval houses within the castle walls. There is also a lovely view over the Lake from its bell tower. Experience this unique opportunity to stand exactly where Medieval people did as they sought to protect their piece of paradise from hostile invaders. The castle is really worth a visit if you are in the area.
Listen to live music at Luci Dell'Alba
Open every night until late, Luci Dell'Alba is one of the best bars in all of Lake Garda. This piano bar's unique edge is its live music program, which is unrivaled in the area. You will find pianists, drummers, and singers in this cool hangout, playing songs old and new. It's popular with locals, too, a great sign for those who prioritize authentic experiences when on vacation.
Luci Dell'Alba is steeped in history, and this is demonstrated throughout the venue by the classic features, decorations, and furniture. The drinks menu is timeless, too, featuring lots of old favorites and new beverages you have probably never tried before. If your idea of a good time is sipping cocktails, tapping your feet to great tunes, and being among fellow music lovers, Luci Dell'Alba is the perfect destination for you.
Take A hike around Passeggiata Lago
In the northern part of Padenghe sul Garda, you'll find a gorgeous hiking area called Passeggiata Lago. Running alongside the lake's edge, this trail is ideal for walking, jogging, and biking. It is even dog-friendly, so expect to see plenty of cute four-legged friends on your journey.
The vibrant colors of the natural world pop throughout this walk, especially during sunrise and sunset when oranges and pinks color the dusk sky. The panoramas here are perfect for photos or quiet periods of contemplation. It is moments like this that will prove one of the basic rules of Earth, which is that Italy is the most beautiful country in the world!
Visit the Saint Emiliano Church
The church of Saint Emiliano is a small and simple holy place built in the 12th century. It is made of stone and surrounded by greenery and olive groves on one side and the lake panorama on the other. You can reach the church by car without any problem, and there is even a parking nearby. However, the church is best appreciated by arriving on foot by walking along the beautiful enchanted tree-lined street.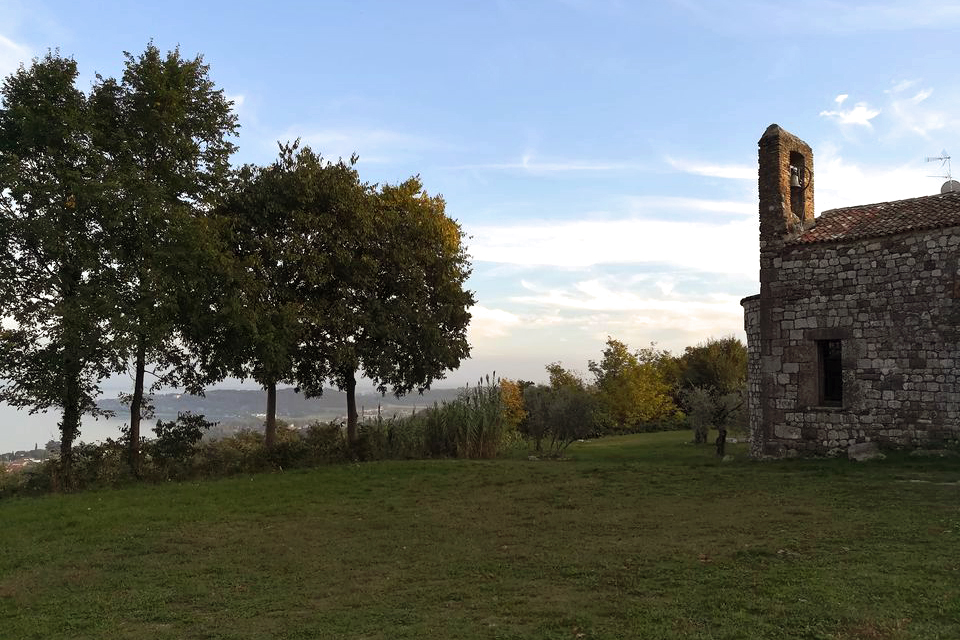 Because of its location outside the Padenghe sul Garda, it is a very peaceful place without crowds. Therefore, the church reminds everyone of a time when there were still no tourists around the lake but only hard-working farmers who were working on the land. Overall, the church is worth a visit because of the breathtaking view, so check it out if you have some free time.
Eat Pizza at Guacci Pizza & Food
Looking for a great spot for your evening meal? Look no further than Guacci Pizza & Food. This humble pizzeria on Via Giuseppe Verdi offers tasty food, fast service, and affordable prices. They serve traditional pizzas, including margherita, marinara, and salami. Furthermore, you can try delicious Black Angus, a unique combination of beef, smoked cheese, lemon oil, candied cherry tomatoes, and parmesan flakes.
Craft beer lovers will also enjoy here! You will also have access to tasty artisan beers from Italy and Germany, including the brands Borgo and Herrnbrau. Guacci Pizza & Food is located in a quieter part of town, making it ideal for those who like time away from the hustle and bustle of the busier main streets.
Enjoy Sand, Sun, and Sea at Lido di Padenghe sul Garda
Padenghe sul Garda has a beautiful beach that is very popular among locals and tourists. Covering a large area of Lake Garda, this beach is great for individuals, couples, and families seeking to soak up some Italian sunshine. It is relatively quiet compared to many other beaches in Lake Garda, so you will be sure to find plenty of space to set up for the day. The crystal clear waters of the lake invite swimming and water activities, while the well-kept gardens offer a perfect place for relaxation.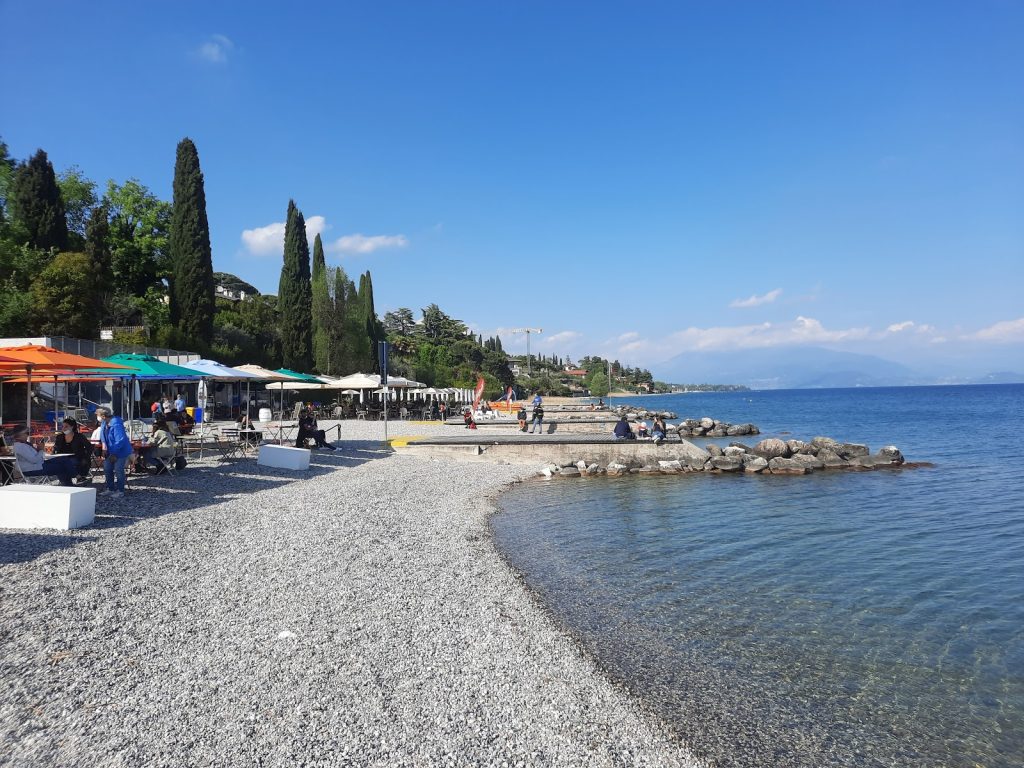 Unlike some, this beach has public bathrooms and showers that are free to use, making it an easy and convenient place to spend the whole day without spending any money. If you are willing to splash the cash, you can rent sunbeds and umbrellas to provide maximum comfort throughout your stay on this lovely shore. Fancy taking to the water for an adventure? You can also hire a pedal boat and explore the lakeside in a whole new way. 
Stroll in Parco Vaso Ri
Parco Vaso Ri is Padenghe sul Garda's park and it is a great place for a walk, picnic, or game of table tennis. Located in the middle of the town, it is easily accessible no matter where you are staying. While it is not somewhere big enough to spend a whole day, the park is ideal for a few hours in quieter surroundings. Keep an eye out for local events that might be happening there. At least once a year, the park hosts a food festival full of delicious edible treats and refreshing beverages.
Dine at Aquariva
As its name suggests, Aquariva is a seafood-specialist eatery in the heart of the Padenghe sul Garda. With an expansive menu and over 900 bottles of wine, there is no better restaurant in town for fine dining. For meat eaters, their Fish Menu costs 85 euros and includes a starter, roasted scallops, linguine pasta with shrimp, apricot and coriander sorbet, roasted sea bass, crunch tulipe with wild strawberries, and pastries.
There is a vegetarian menu too at 70 euros, which features a starter, porcini mushrooms, grilled potato gnocchi, acacia honey foam, and pastries. Alternatively, you can pick and choose from the menu to perfectly match your taste preferences. Expect to find fish dishes alongside ice creams, sorbets, and cheeses.
Check out more of our articles:
Hey there! Some links on this page are affiliate links which means that, if you choose to make a purchase, we may earn a small commission at no extra cost to you. We greatly appreciate your support!