If you have visited the enticing city of Milan in the very north of Italy, you might have seen the Arch of Peace, San Carlo al Corso, Sforza Castle, or Milan Cathedral. Perhaps you visited the remains of the ancient amphitheater or walked under the Medieval Porta Ticinese. You possibly saw The Last Supper and enjoyed a show at the world's most famous opera establishment, La Scala. But there is one exciting part of Milan you possibly missed, its Indian restaurants.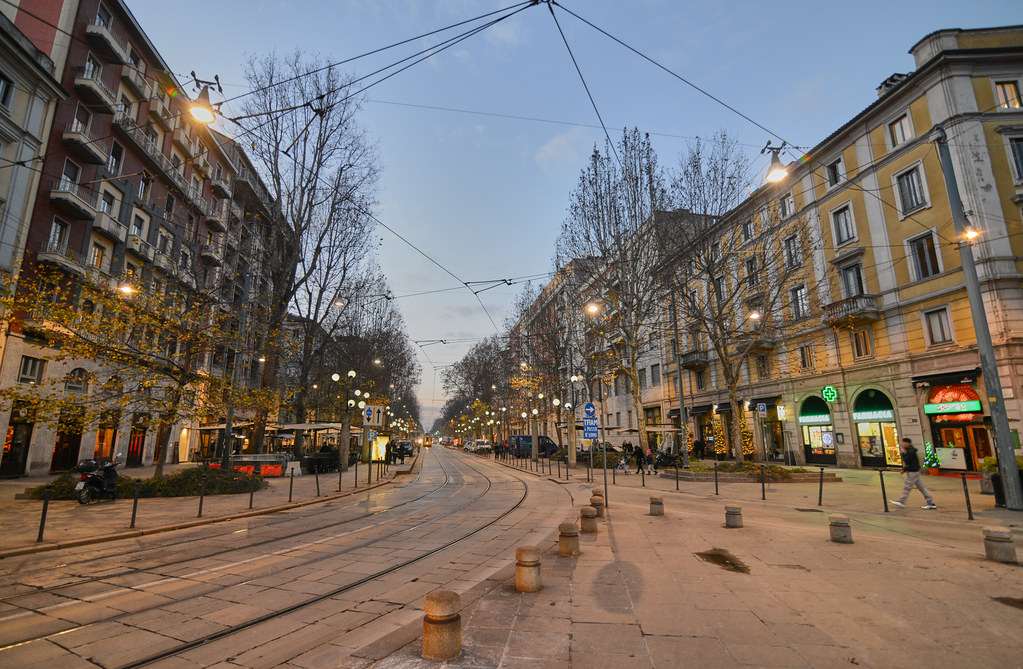 Italy is known around the world for its fantastic food offer. From pizza to pasta and from gelato to cannoli, this country's food stands ahead of the pack in terms of popularity and taste. But what other cuisines are available in Italy? Despite having such a great culinary selection of its own, Italy is very open to different cuisines. In Milan, this couldn't be better evidenced than in its Indian restaurants. Serving tasty curries to Milan residents and travelers, these eateries are too good to be missed.
Expect to find attentive staff, varied menus, and good vibes as you sample the best Indian food Milan has to offer. In this article, we will let you know about our five favorite Indian restaurants in the city. Being the second largest city in Italy, there are plenty to choose from. With dine-in and takeaway options, beautiful decor, and consistently friendly service, it is a great place to enjoy a curry and beer with friends. Here are the best Indian restaurants in Milan:
(This article contains 5 Indian restaurants in Milan, which are best in our subjective opinion. The order of the restaurants is not related to the quality they offer. Every restaurant has its pros and cons, so choose the one based on your personal preferences.)
Curry Twist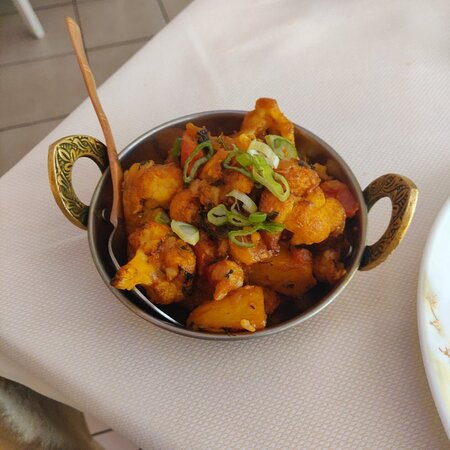 On Via Carlo Farini, you will find the delightful Curry Twist, a fantastic Indian restaurant offering dine-in and delivery options, giving you the freedom to eat this great food in a location that best suits you. Designed in a traditional Indian style and featuring interesting artwork across the venue, this eatery is much loved both by locals and tourists. And it is easy to see why. Every mouthful of food here is absolutely brilliant. This great-value Indian restaurant in Milan has a comprehensive menu of snacks, starters, mains, desserts, and drinks.
Starters include samosas, pakoras, wings, and onion rings. Curry mains include butter chicken, gosht korma, fish tikka, king prawn masala, and lamb balti. There are also vegetarian options, including vegetable korma, jeera aloo, paneer masala, and matar mushroom. Therefore, Curry Twist is a great choice if you have anyone who doesn't eat meat at your traveling party. There are nine different kinds of rice to choose from, each providing a unique and satisfying taste.
From the dessert list, you will find classic Indian sweet treats like kheer, kulfi pistachio, and coconut burfi. Alcoholic drinks on offer here are beers and whisky, alongside popular soft drinks like Coca-Cola, Fanta, and Sprite. Hot drinks are also available, so you can order various types of coffee and tea. The combination we recommend is the onion ring starter, dal tadka, and vegetable biryani, washed down with a large birra Indiana. For dessert, we think you will love the gulab jamun as much as we do. There is free Wi-Fi, too, meaning you can enjoy a podcast or episode of your favorite TV series if you are a solo traveler who is dining alone.
Curry Twist has wheelchair-accessible seating, vegetarian and vegan options, and Halal dishes, making it a great choice for everyone in your group. We are confident you will love this hidden gem for its friendly staff, cleanliness, and diverse menu. Don't just take our word for it. Curry Twist receives fantastic reviews from customers who love the restaurant's affordability, design style, and, most importantly, delicious food. It is open every day except Monday from 12:00 PM (12:00 hours) to 3:00 PM (15:00 hours) for lunch and from 7:00 PM (19:00 hours) to 11:00 PM (23:00 hours) for dinner.
Distance: 3.2 kilometers (2 miles) from Piazza del Duomo in Milan
Phone: +39 026 887 336
Tandoori Bites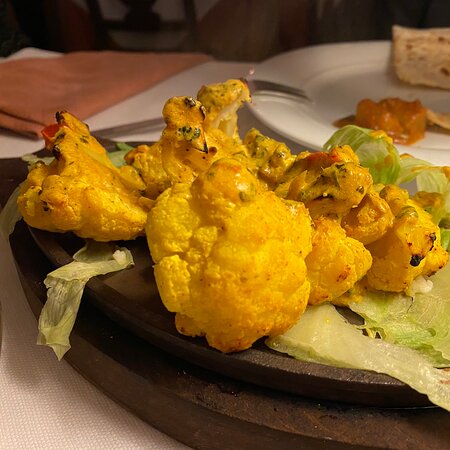 As you walk along Via Pavia in Milan, Italy, you will notice the delightful scent of Tandoori Bites as it reaches your nose. This Indian restaurant is truly beautiful inside, decorated with colorful umbrellas that make for a fantastic Instagram Story. The vibe at this eatery is cozy, which is created by the use of warm colors throughout. There is indoor and outdoor seating here, meaning that you can choose your preferred dining experience. Menu items at Tandoori Bites include lamb biryani, pani puri, and masala fries.
For vegetarians and vegans, there are few restaurants in Italy as good as this one, offering such delicious non-meat and non-dairy food. Plus, friendly waiters are on hand throughout your time in the restaurant to provide allergen advice. Therefore, you will be sure to receive outstanding and accommodating service. The atmosphere at Tandoori Bites is very friendly, with staff always serving your table with a smile. They are happy to answer any questions you might have about the food or about Milan more generally.
There are plenty of healthy options for those who prioritize this, alongside tasty wines, interesting beers, and great coffee that is quintessentially Italian in size and flavor. Prices at Tandoori Bites are very reasonable. Diners can expect to pay around 20 euros per person, so a family of five can dine for around 100 euros, including drinks.
If you would prefer to eat your curry at home, this restaurant also offers a takeaway service. You will receive the same great-quality food, but where you eat will be entirely up to you. Tandoori Bites is open six days a week (closed only on Monday) from 12:00 PM (12:00 hours) to 2:30 M (14:30 hours) for lunch and from 7:00 PM (19:00 hours) to 11:30 PM (23:30 hours) for dinner. Booking a table is advised, especially for the outside seating area.
Distance: 2.5 kilometers (1.5 miles) from Piazza del Duomo in Milan
Phone: +39 02 3670 4922
Ristorante Himalaya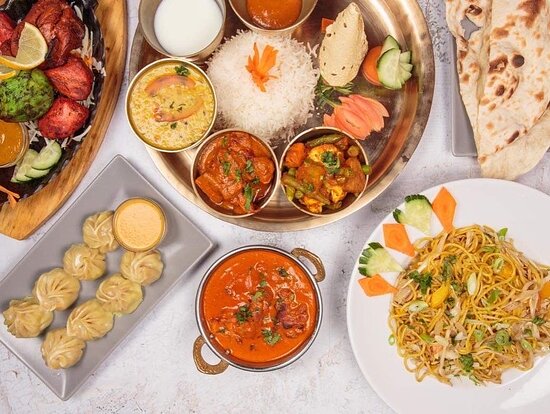 Ristorante Himalaya is a family-friendly restaurant in the heart of Milan, serving delicious food and a great atmosphere. Located on Via Marcantonio dal Re, this dine-in experience promises an enjoyable night with those you love. Open seven days a week, this eatery serves food until 11:00 PM (23:00 hours), so you can really make a night of it. You will find everything you would expect to see at an Indian restaurant on this menu, and each item is lovingly made with fresh ingredients.
Antipasti options include panir pakora, jhingha pakora and samosas. Mains include lamb or chicken himali, chowmein, and pork tikka. For dessert, we recommend the mango sorbet, which is refreshing and delicious! There are also set menus that provide more food for less money. The vegetarian set menu is only just over 20 euros and includes a samosa, two pakoras, a cheese naan, a vegetarian main, rice, and a sweet. The meat set menu is a tandoori mix, a cheese naan, a meat curry, rice, and sweet. It is well known that the perfect drink to accompany a curry is a Kingfisher or Cobra beer, both of which are available at Ristorante Himalaya.
There is limited outdoor seating here, so we advise calling ahead if you want to sit out in the sunshine. All the food on the menu here is available for takeaway, making it the ideal choice if you have friends coming over or fancy a quiet night in front of a film. We just know you will love everything about Ristorante Himalaya, and you will want to go back as soon as you have left. The restaurant is open every day from 6:30 PM (18:30 hours) to 11:00 PM (23:00 hours). On the weekend, it is also open for lunch from 12:00 PM (12:00 hours) to 2:30 PM (14:30 hours).
Distance: 5.3 kilometers (3.2 miles) from Piazza del Duomo in Milan
Phone: +39 02 8354 1759
Just India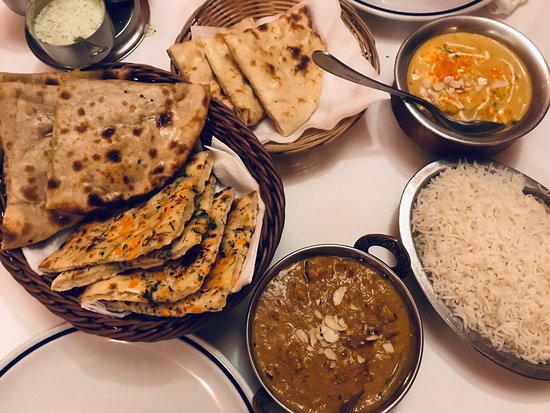 Open for lunch and dinner Tuesday through Sunday, Just India on Via Benedetto Marcello offers great Indian food that you can eat in or take away. It has a rustic interior that creates a charming atmosphere and serves mouthwatering curries. Starters cost as little as 3 euros each, and the menu includes such items as vegetable samosas, onion bhajis, and prawn koli wada. You will also find prawn, fish, chicken, lamb, and vegetable biryanis for as little as 11 euros, alongside a range of rice options.
Drinks include rum, whisky, coffee, beer, and Lemon Soda. The wine menu at Just India is a whole page, with dozens of delicious options of red and white wines. At Just India, there are also two set menus to consider, costing as little as 22 euros per person. The fish menu includes a first course of either prawn koli wada with vegetables or tandoori prawn and fish tikka alongside a second course of fish curry, prawn kadai masala, vegetable pulao, and nan dal fry. This will be followed by a sweet and coffee.
The vegetarian menu consists of items including samosas, vegetable rice, a dessert, and coffee and is the cheapest of the set menus. At Just India, you can expect world-class service, the food you will talk about for years, and an atmosphere you will want to get back to in a hurry. It is open every day except Monday from 12:00 PM (12:00 hours) to 2:30 PM (14:30 hours) and from 7:00 PM (19:00 hours) to 11:00 PM (23:00 hours).
Distance: 2.8 kilometers (1.7 miles) from Piazza del Duomo in Milan
Phone: +39 02 2048 0385
Serendib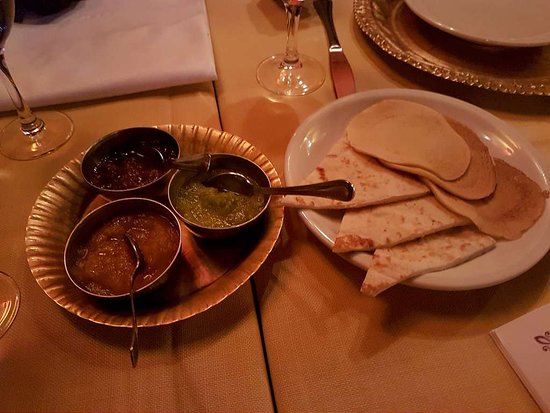 Nestled in Via Pontida is Serendib, there is a restaurant specializing in Indian and Sri Lankan dishes. It has traditional decor and opens every day except Sunday. Customers consistently admire this fantastic eatery's joyful environment, tasty courses, and wine varieties. Once you try the food and drink here, you will never want to eat or drink anywhere else.
The menu includes spicy soups, pork nuggets, beef with fried vegetables, lamb curry, chicken korma, and even vindaloos. You can dine in at Serendib or opt to take away your food to eat back at home. If you are unsure about the spice level of your preferred option, friendly staff are available to answer any questions you might have.
If you love having the option of spicy and non-spicy curries, sharing a bottle of wine, and soaking up a great atmosphere, you will adore Serendib in Milan. This eatery even appears in the Michelin Guide, so you can be sure it is of the highest quality. Serendib is open every day except Sunday from 12:00 PM (12:00 hours) to 3:00 PM (15:00 hours) for lunch and from 7:00 PM (19:00 hours) to 12:00 AM (00:00 hours) for dinner. Keep in mind that it is open only for dinner on Monday.
Distance: 2.2 kilometers (1.4 miles) from Piazza del Duomo in Milan
Phone: +39 02 659 2139
Where to find the best Indian restaurants in Milan?
Milan is a big city, so it is no wonder that you can find various cuisines there. Even though it is far from India, there is a respectable number of Indian restaurants where you can try something different and unique. Most of them are pretty good, and they offer authentic Indian food. This kind of food is very different from Italian classics, so they tend to get bad reviews online from guests who are not familiar with Indian food.
However, this shouldn't discourage you from trying new flavors. It is advisable to ask a waiter for recommendations before ordering, especially if you don't recognize the meal by its name. Worth mentioning is that Indian restaurants in Milan are not located right in the center of the city, but they are very easily reachable by public transportation or on foot for those who like to walk.
Check out more articles about Milan:
Hey there! Some links on this page are affiliate links which means that, if you choose to make a purchase, we may earn a small commission at no extra cost to you. We greatly appreciate your support!