Milan's most chic neighborhood is Brera in the north-of-center part of the city. It is the home of fantastic art galleries, museums, and gardens alongside enticing restaurants, pubs, and wineries. You will find antique shops, street markets, and even fortune tellers' booths in this quirky part of Lombardy's capital city.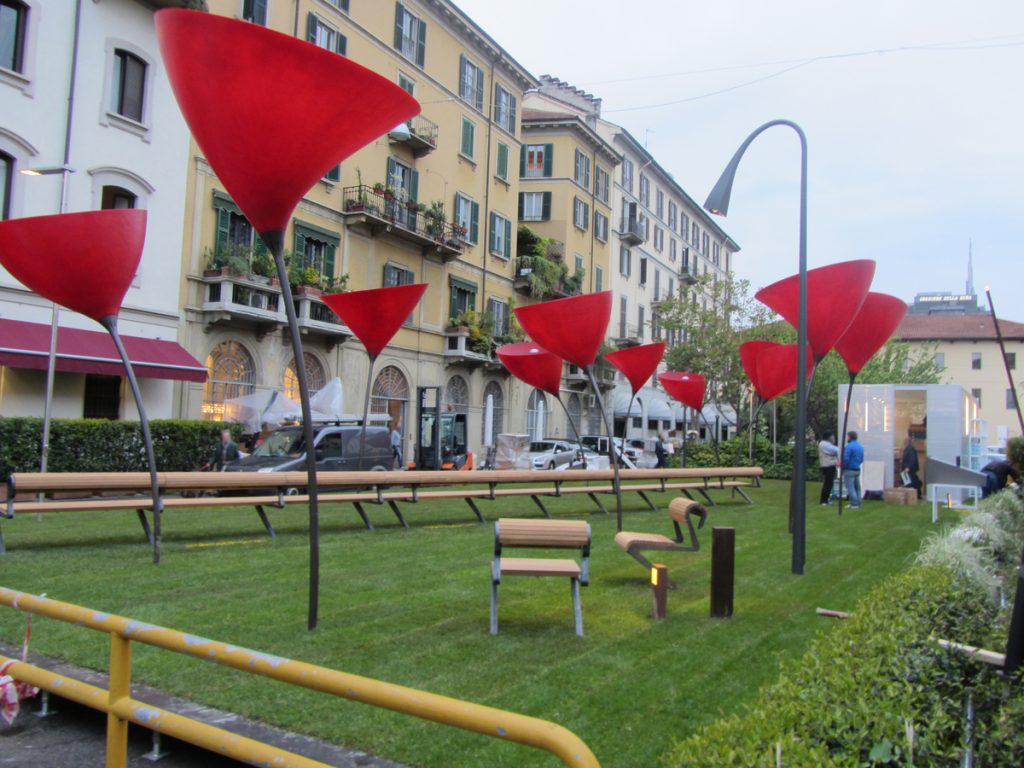 We are confident you will love this exciting and edgy district of Milan and will want to spend more than a few days exploring its interesting, narrow streets. In this article, we have listed our eight favorite experiences in the Brera neighborhood. Be sure to look around as you move between them and allow yourself to be sidetracked in this small but vibrant community.
Visit Pinacoteca di Brera
The Brera district of Milan is the beating artistic heart of the city, so where better to start your adventure in the neighborhood than by visiting the best art gallery? Pinacoteca di Brera is one of the most famous museums in Italy and exhibits some of the most remarkable paintings in the world. Paintings on display here include The Dead Christ and Three Mourners by Andrea Mantegna, The Marriage of the Virgin by Raffaello Sanzio, and The Kiss by Francesco Hayez.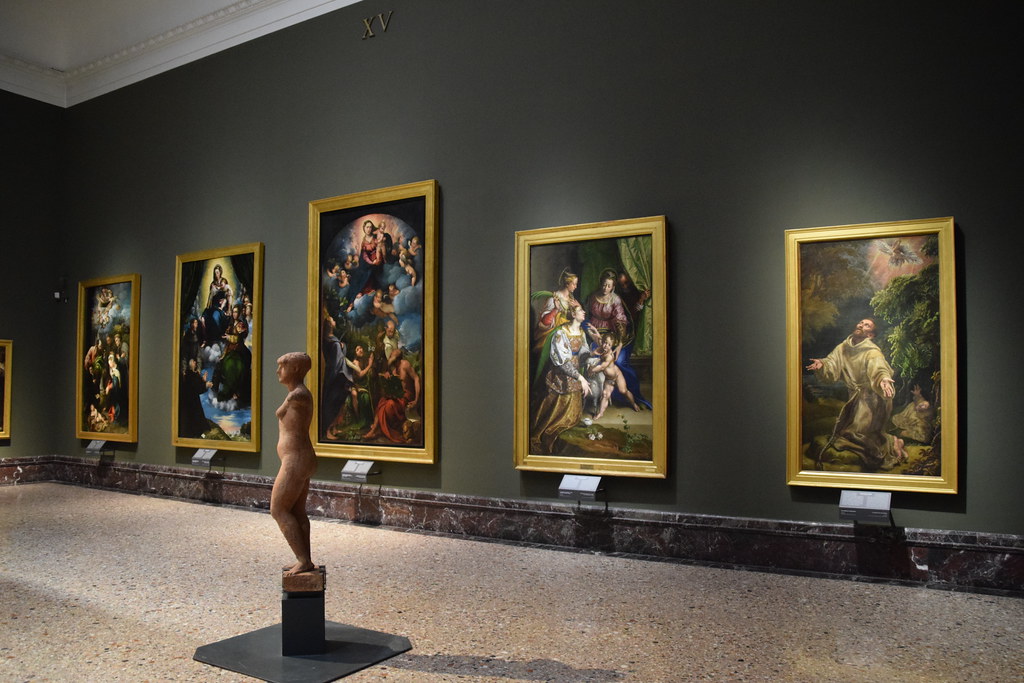 We are confident you will fall in love with The Kiss, which depicts a warm embrace between two people in love. It perfectly portrays the Italian view of Romanticism and provides a great opportunity for you to think about the person you love most in the world. Pinacoteca di Brera sits above a popular art school, meaning that love for art runs throughout this entire district – both in terms of displaying classic pieces and training the next generation of talented Italian painters, drawers, and sculptors. 
Take A Stroll Through Orto Botanico di Brera
Just across the way from Pinacoteca di Brera are the Botanical Gardens of Brera. Established in the mid-1700s, these beautiful gardens have provided the people of Milan with a place to stroll for generations. There are flower beds and ponds to see and it is a welcoming space for everyone. How many different flowers can you identify? Be sure to take a seat here and enjoy a few moments of tranquillity. You may be used to rushing around at home, but here in Italy, we love a slower pace of life. This is your opportunity to think, reflect, and plan.
Step Inside Santa Maria del Carmine Church
Italy is known around the world for having the largest collection of extraordinary churches, and one you should visit is right here in Milan's Brera neighborhood. Built in the 15th century, this stunning church is beautiful both inside and out. It is a testament to the Italian traditions of Christianity and shows the historical link between the Italian people and higher powers.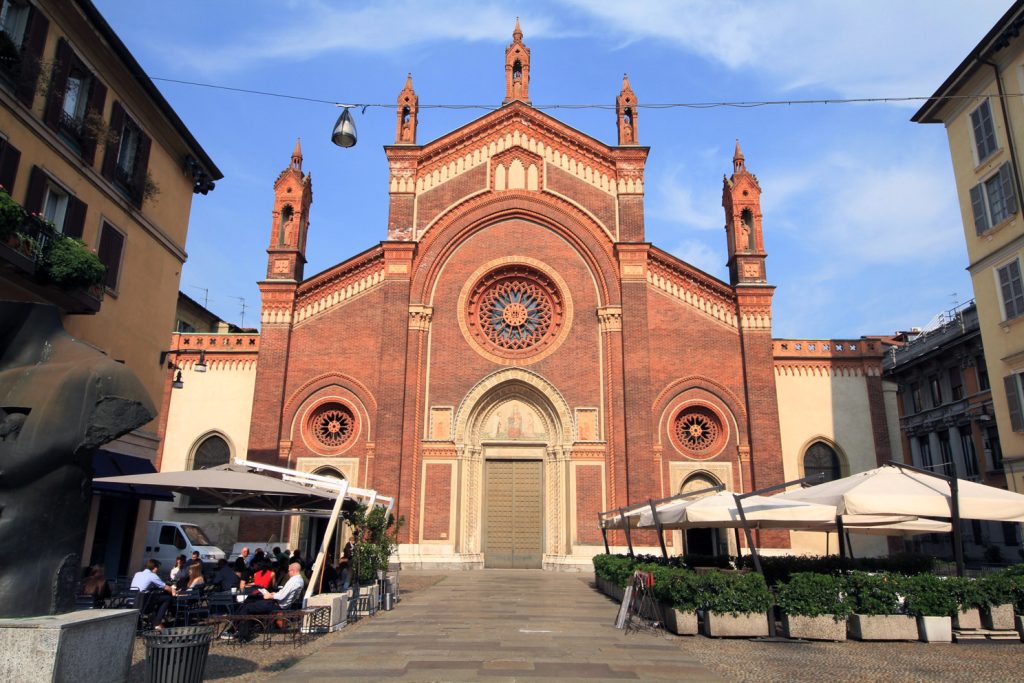 Complete with statues and paintings, this church is a great place to sit and take a moment. By sitting for a while you will be able to appreciate all the small details that combine to make this one of the most beautiful places of worship we have ever seen. Don't forget to look up at the completely breathtaking domes. They are truly unforgettable!
Pick A Wine Bottle at N'Ombra de Vin
N'Ombra de Vin on Via San Marco is a high-end restaurant serving cured pork belly, artisan salami and tiramisù alongside veal meat, croque monsieur and Belgian chocolate cake. And that is not all! This fantastic restaurant is also a must-visit place for wine lovers. The wine cellar here dates back to the 15th Century and contains more than 2,500 different wines, which are available to purchase from a 23-page menu. Which will you choose?
Read a Book at Biblioteca Nazionale Braidense di Brera
Visiting the Braidense National Library is one of our favorite things to do in Milan's Brera neighborhood. Open Monday to Saturday from 8:30 AM (8:30 hours), every inch of this huge library is stunningly beautiful. With bookshelves reaching the ceiling and beautiful glass chandeliers, there are few other libraries like it left in the world. It is described as magical, which it certainly is – rivaling any library from the Harry Potter universe.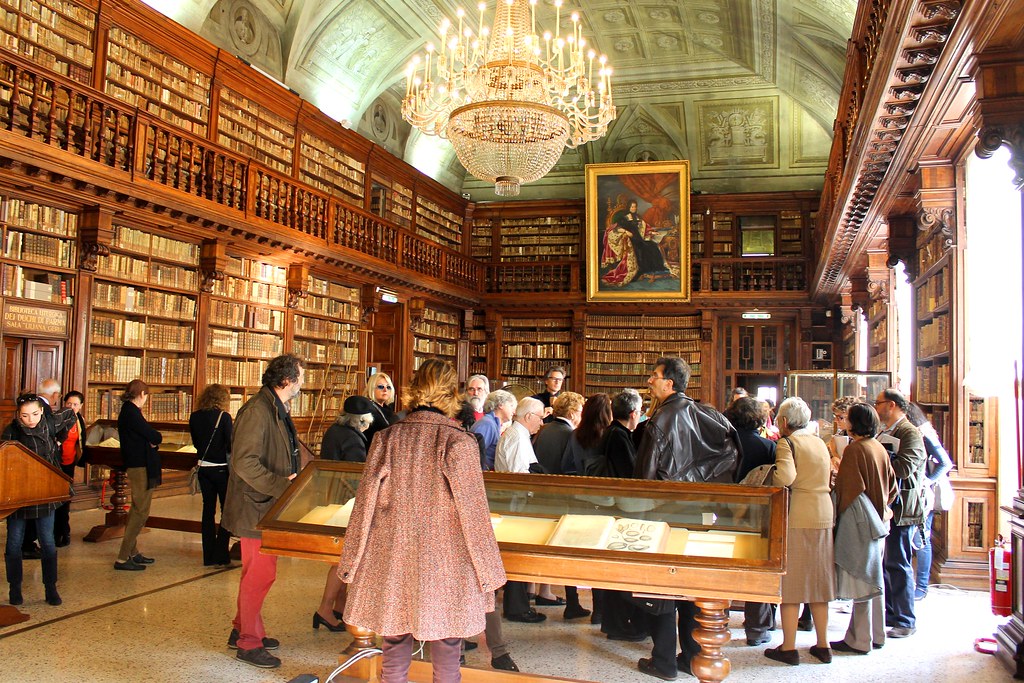 You can visit Biblioteca Nazionale Braidense di Brera as part of a tour, with expert guides describing the detailed history of the library, or you can visit by yourself and get lost for hours and hours in the pages of novels, textbooks, and parchments.
Learn About Sea Life at Acquario Civico di Milano
At only 5 euros per person, the aquarium in Brera is one of the most affordable things to do in Brera. Open every day except Monday from 10:00 AM (10:00 hours) until 5:30 PM (17:30 hours), this unique attraction is great for individuals and families alike. It is one of the oldest aquariums in Europe and puts research at the center of its mission.
The aquarium also hosts exciting events throughout the year that are worth checking out, including temporary art exhibitions and talks on climate change. Your children will love the opportunity to see the different types of fish and learn more about where they come from. There are over 100 different species here. How many can you spot?
Dine at Brera 29 Cucina & Cocktails
On Via Brera, you will find Brera 29 Cucina & Cocktails, a hip hangout for delicious food and satisfying drinks. This all-Italian eatery serves delicious pasta dishes, including lasagne and carbonara, and pizzas with toppings, including aubergine and ham. Set within a cute Brera street, this restaurant is a local favorite because of its authentic food, wide drink selection, and great vibe.
Reach For The Stars at the Brera Astronomical Observatory
The Brera Astronomical Observatory may be small, but it packs a punch. Close to the Pinacoteca di Brera, this observatory was built nearly 300 years ago and is full of interesting history. There is a huge telescope that kids and adults alike will love, along with old maps of Milan and historical observation instruments.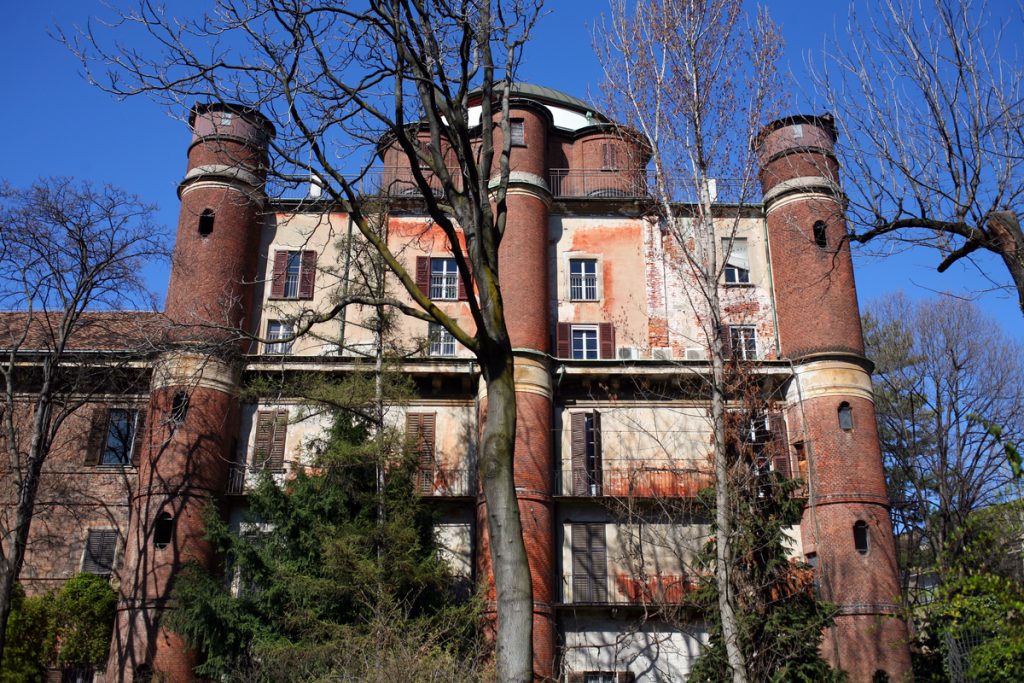 Entry into the Brera Astronomical Observatory is just 3 euros per person, and you won't have to wait in big queues to get inside. It is worth visiting at the same time as you visit Pinacoteca di Brera and Biblioteca Nazionale Braidense di Brera, as they all sit within the same complex.
What to do in Brera in Milan at night?
If you love a night out or just want to have a nice romantic dinner, there are endless opportunities in the Brera neighborhood. In Milan, everybody knows when the sun goes down, the Brera and Navigli districts come alive. Brera is home to various bars and clubs. You can choose between cozy wine bars, nightclubs, and high-end cocktail establishments.
If you want to dance, sing karaoke, and have a memorable night out, visit Il Patuscino. Those who want to order amazing cocktails should visit Dry Milano. It is both a pizzeria and bar that offers a variety of unique cocktails that are unlike anything you have tried before. The atmosphere leans more towards a bar, but there is also a separate area for a quieter dining experience.
Check out more of our articles about Milan:
Hey there! Some links on this page are affiliate links which means that, if you choose to make a purchase, we may earn a small commission at no extra cost to you. We greatly appreciate your support!