Milan is undoubtedly one of Italy's best-known cities. This hub of global tourism is known for its fashion culture, fast-paced lifestyle, stylish residents, and art galleries that house some of the world's most important works of art. Located in northern Italy, Milan is also home to some of the country's best restaurants and most fabulous hotels. But visitors hoping to touch down in this thriving city will probably be wondering – is Milan expensive to visit?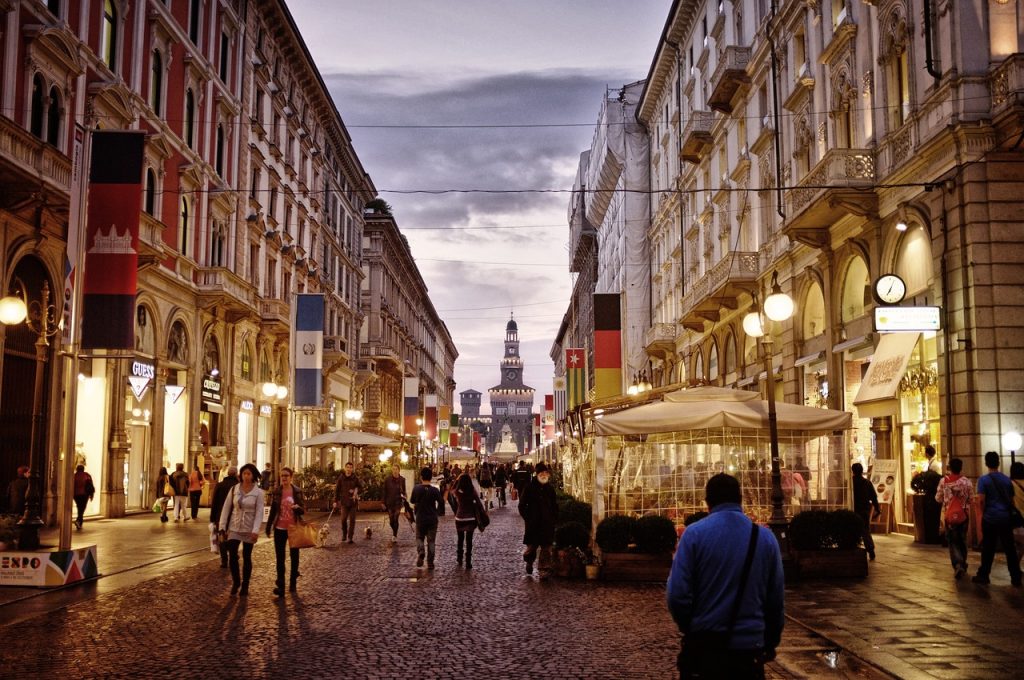 Understandably, travelers want to know just how much money to put aside when visiting this incredible city, plus whether it is within their budget. In this blog post, we will dive into how much you can expect to pay for a visit to Milan, whether it is considered expensive, and some tips you can implement to make your trip to Italy's fashion capital cheaper. Let's get into it. 
How much does it cost to visit Milan?
Naturally, the costs of a visit to Milan vary from person to person. If you are seeking out budget accommodation such as a hostel and cooking for yourself, you will pay a lot less than somebody staying in a 5-star luxury hotel and eating out for every meal. On average, you can expect to spend between 60 and 120 euros per person per night for accommodation. Meals cost around 12 to 20 euros, but you can get dishes such as bruschetta or a marinara pizza for much cheaper.
For drinks, you can expect to pay upwards of 7 euros for an Italian classic such as an Aperol Spritz. When it comes to transport, you will typically be able to find cheap flights to Milan from other parts of Europe and high-speed trains in Italy are also reasonably priced. There's also a metro system which takes you around the city and the tickets for this public transport system are affordable. At the time of writing this article, it costs 2.20 euros for a ticket. 
Is Milan more expensive than other Italian cities?
Milan is undoubtedly one of the most expensive cities in Italy, alongside other popular tourist destinations like Florence and Rome. This doesn't mean it is unaffordable for your trip, though, simply that you might have to make a few adjustments to make sure your visit to Milan can fit into your budget. So what exactly makes Milan expensive? Part of it is the location – northern Italy is more expensive than cities and towns in the south, and Milan is firmly placed in the north of the country. It is also easily accessible by train from many other northern Italian cities.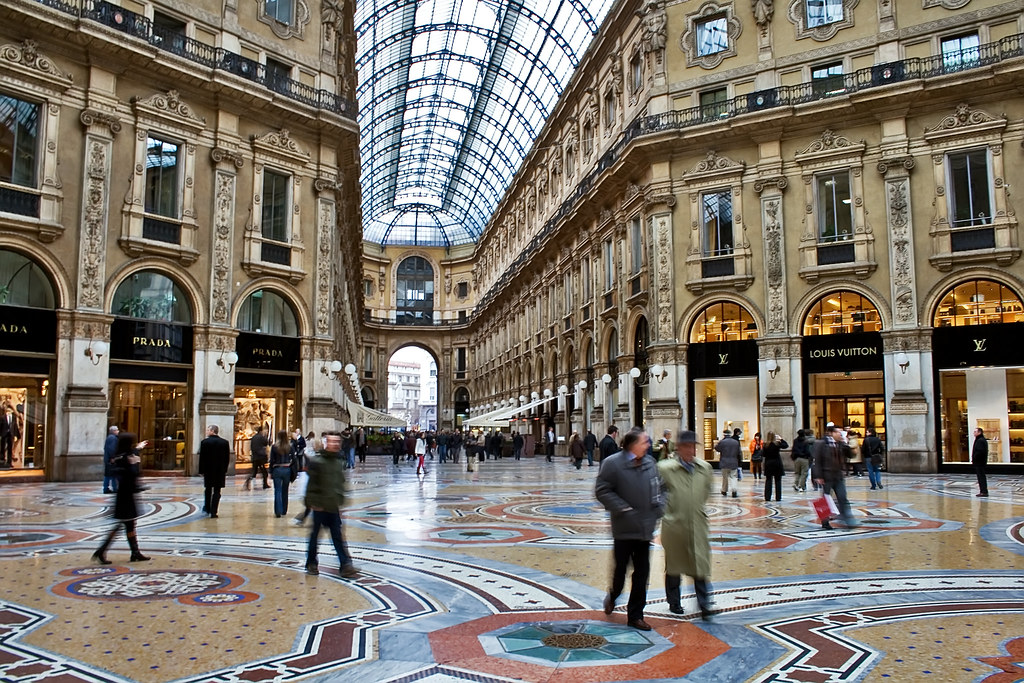 Milan is also an international hub of tourism, attracting around 10 million visitors per year. Whenever a city is popular with tourists, the demand for accommodation, food, drink, and other services goes up, meaning places increase their prices. The same thing goes for any other popular tourist city, such as London, Paris, or New York. It is not all doom and gloom, though! While Milan is one of Italy's more expensive cities, it is still cheaper than many other big cities in the United States and Europe.
Plus, with some tweaks to your trip, you can save money on your next Milan holiday. And thanks to Milan's big city status, there is a wide range of accommodation options – not all of which are luxury. That means if budget is a priority for you, you will be able to find somewhere to stay without breaking the bank. With that in mind, here are our top tips for visiting Milan, even when you are on a tight budget. The good news is, it is possible!
How to save money on your trip to Milan?
Are you worried about spending too much during your visit to Italy's fashion capital? We have got your back with some top tips on keeping prices low. Here are all the tips on how you can save a lot on your trip to Milan:
Choose budget accommodation in Milan
Not all accommodation is created equally – price-wise, at least! The good news is that Milan is home to a wide range of accommodation options with different prices. While there are plenty of luxury hotel options, there are also hostels you can stay in (look at Hostelworld for the best options) and cheaper options on places like Airbnb. If you plan on spending most of your trip exploring Milan, getting a place with a ton of facilities doesn't need to be the priority anyway. 
Also, when it comes to prices, location really matters in Milan. This means that you can get similar accommodation for different prices in different parts of the city. A 5-star hotel in a suburban area is often cheaper than all 4-star hotels near Milan's center. Or you can get a whole apartment that is a few metro stations away from Duomo di Milan for the price of a room in the center.
Therefore, we advise you to look for accommodation in neighborhoods that are not around the center. Milan is really well-connected by metro and trams, so you won't have a problem reaching all attractions very fast wherever you are.
Travel out of season
In times when the demand for travel is higher, the prices tend to be higher, too. That means if you visit Milan in the middle of July, your flights and accommodation will be a lot more expensive. If you visit in January, for example, everything will be a lot cheaper. Now, we are not saying you have to go in the middle of winter, but traveling even slightly outside of the main season can cost less.
Visiting during a month like May or September will be cheaper than visiting in the middle of summer, but the weather will still be warm and pleasant. In fact, it might even be more enjoyable because it won't be as hot. Also, a weekend in Milan is more popular for tourists, and therefore, accommodation is more expensive then. So, try to visit Milan during the week. Not only will you pay less for your accommodation, but you will also avoid crowds on the streets.
Use public transport
Instead of hiring a car or relying on private taxis, you can save money by taking public transport. Milan has a great public transport system. It is cheap and convenient. Almost every 15 minutes of walking, there is a metro station. Besides, there is a tram that goes around the city, so you can be everywhere in little time. Furthermore, the city is pretty walkable, too, so you can get around for free with your own two legs!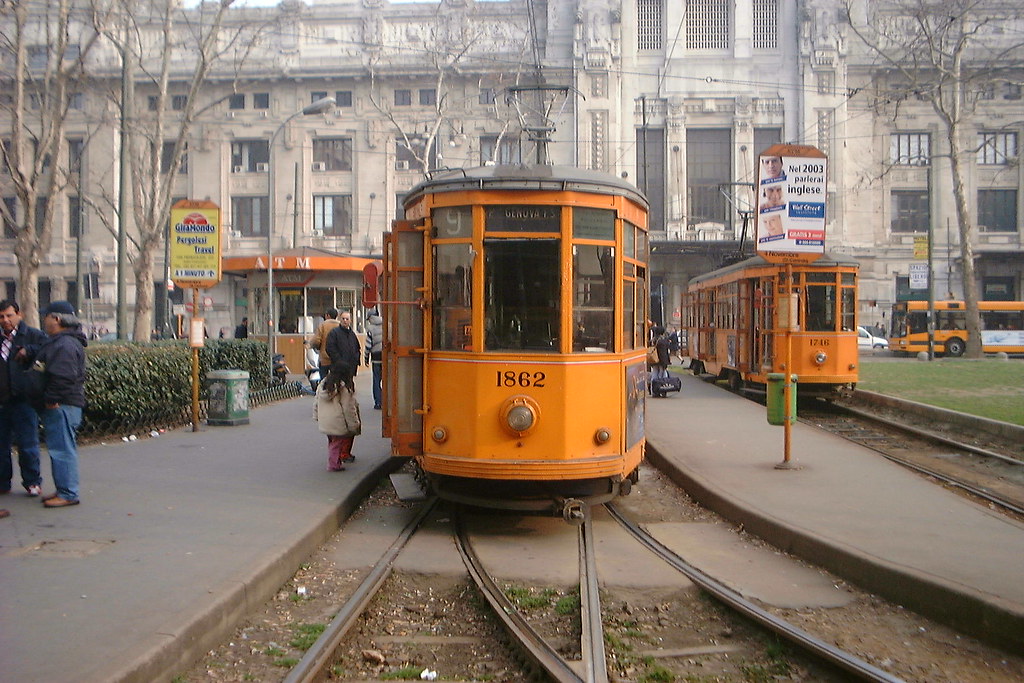 See museums for free in Milan
On the first Sunday of every month, some of Milan's museums are free to enter (Pinacoteca di Brera, Castello Sforzesco, Leonardo's Last Supper Museum, Gallerie d'Italia, Armani Silos). By timing your trip to include this date, you can see many of the city's biggest sights without paying a penny. However, this information is not a secret, so you have to expect a huge waiting line. Therefore, it is advisable to come at least an hour early before the museum is open.
Eat cheap
While meals can be expensive in Milan, it is possible to find cheaper places and dishes to eat. Marinara and Margherita pizzas, for example, tend to be reasonable. Likewise, you can book self-catering accommodation and cook and prepare your meals at home – avoiding the costs of eating out. Also, most restaurants in Milan have a cover charge (coperto).
It is a small per-head charge (around EUR 1–3) that is included for servings of bread, oil, vinegar, salt and pepper at the beginning of the meal. Therefore, it is more budget-friendly to get your meal for takeaway and eat it in your apartment or a public park.
Is Milan expensive or not?
Milan really is one of the most expensive cities in Italy. There are many luxurious hotels and shops where you can spend a fortune in just a day or two. Just by walking around Galleria Vittorio Emanuele II, you will see plenty of people wearing the latest clothes trends or carrying expensive designer bags. But Milan is a city that can accommodate every traveler with every budget.
Despite Milan being one of Italy's more expensive destinations, it is still entirely possible to have a reasonably priced holiday there. If you follow our tips, set a budget, and stick to it, you will be able to visit the destination of your dreams without breaking the bank. 
Check out more of our articles about Milan:
Hey there! Some links on this page are affiliate links which means that, if you choose to make a purchase, we may earn a small commission at no extra cost to you. We greatly appreciate your support!