Perched on the northern edge of Lake Garda, there is a beautiful town called Riva del Garda. It is a quaint and loveable town that stands proudly as a culinary center of great Italian food. Delicious pizza and pasta dishes, as well as lake fish, are waiting to be sampled inside luxurious restaurants that are only a stone's throw away from one of the most famous lakes in the world.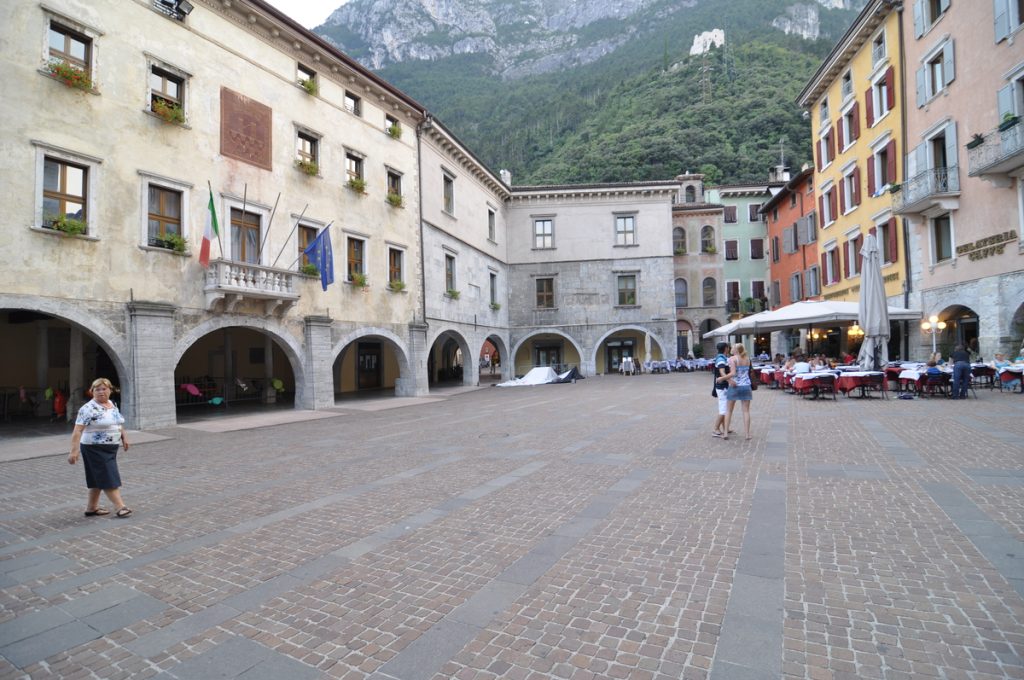 All the restaurants on our list provide high-quality service, mouthwatering dishes, and energetic atmospheres. These things effectively combine to create unique experiences for you and your loved ones. In this guide, we will give you all the information you need to choose an amazing restaurant that will be worth your time and money. Here are the best restaurants in Riva del Garda:
(This article contains 5 restaurants in Riva del Garda, which are best in our subjective opinion. The order of the restaurants is not related to the quality they offer. Every restaurant has its pros and cons, so choose the one based on your personal preferences.)
Al Volt
Are you looking for delicious food and a great ambiance that is just a few streets away from the water's edge of Lake Garda? Look no further than Al Volt, an inspiring restaurant with authentic Italian decor and a proud heritage. This elegant restaurant has been a family-run business since 1965, and it shows through their attention to detail and always-friendly customer interactions.
At Al Volt, you will dine in the historic center of Riva del Garda and enjoy food and drink while nestled between traditional-style buildings. We guarantee that you will find high-quality food made with fresh ingredients at this restaurant. Each dish is lovingly crafted by chefs who are outstanding in their field. If you love beef, you should definitely try the mouthwatering beef tartare with black truffle. For the first course, the ravioli is to die for and comes with ossobuco and cheese. We also recommend the lasagne, tortelloni, linguine, tagliatelle, and spaghetti dishes, each more unique than the last.
After sampling their first-course menu, you will be invited to order from the main menu which contains meat and fish options. The slow-cooked veal cheek, beef fillet, and octopus are delicious and warrant multiple visits. For those who like desserts, there are tasty berry cheesecake, lemon mousse with strawberry coulis, and hazelnut ice cream. Most of their wines are from Italy, which makes a lot of sense. Why source wine from elsewhere when those from your own country are so tasty? The wide wine menu here includes dozens of red and white options.
A dinner experience at Al Volt is one to remember and promises a romantic evening for you and your partner. All the food brought to your table is beautifully presented and the wine is carefully poured. You won't find many places in Italy with this high level of service. Al Volt is open every day except Monday from 12:00 PM (12:00 hours) to 2:00 PM (14:00 hours) for lunch and from 7:00 PM (19:00 hours) to 10:00 PM (22:00 hours) for dinner.
Distance: 250 meters (0.1 miles) from Riva del Garda center
Phone: +39 0464 552 570
La Caneva Bistrot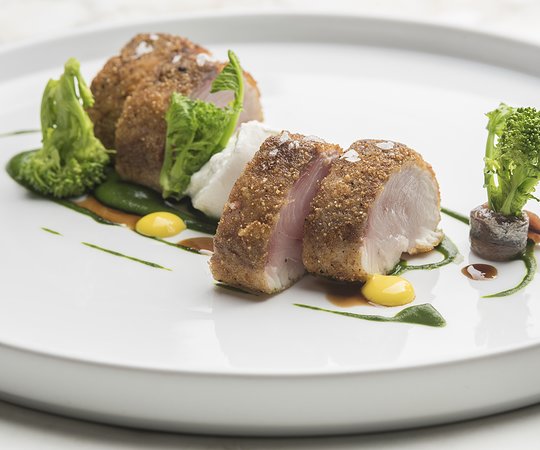 On the historic street of Via Fiume, there is another amazing restaurant called La Caneva Bistrot. It's a high-quality Italian restaurant that offers delicious food to tourists and locals. It is a proud women-owned business, making it a great choice for those looking to support women in the competitive restaurant scene. La Caneva Bistrot doesn't do delivery, which has one major benefit.
It means that their full attention is on in-person dining, and it shows. You will receive five-star service throughout your visit here and be in awe at how politeness and helpfulness are woven into every step of the process. Seafood, pizza, and pasta dishes are all available and very delicious in this lovely place. From the starters menu, we recommend the oysters, shrimp croquette with mozzarella tartar, or poached egg with leek and potato pie. 
If they don't tickle your tastebuds, consider ordering from the main menu. Spaghetti with black truffle, lemon taglioni, ravioli with blue goat cheese, lobster, beef sirloin with aubergine, and Iberian pork with mushrooms and miso peanuts are all mouthwatering. It is hard to pick from this stellar lineup, but luckily staff is on-hand with their recommendations based on your preferred tastes. For dessert, we think you will love their twist on an Italian classic – tiramisu, or their apple tart with caramel and vanilla.
If you are up for trying something unique, go for basil and lemon ice cream. These inventive desserts perfectly complement the tasty mains. You will visit La Caneva Bistrot for the food, but stay for the wide variety of wines and champagnes. As you sip with friends, you will appreciate the ancient stone wall and quaint internal decor. La Caneva Bistrot is open every day except Monday from 6:00 PM (18:00 hours) to 10:00 PM (22:00 hours), while on weekends it is also open for lunch from 12:00 PM (12:00 hours) to 2:00 PM (14:00 hours).
Distance: 200 meters (0.1 miles) from Riva del Garda center
Phone: +39 0464 088 000
Enosteria I Momenti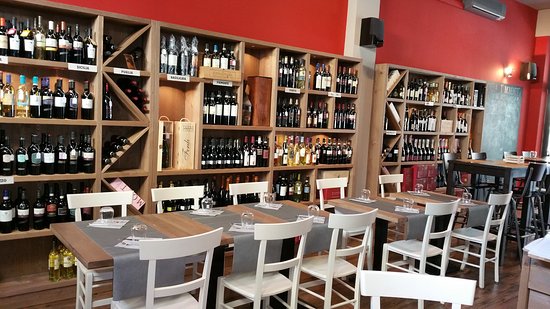 High-energy atmosphere? Check. Vegan and vegetarian options? Check. 5-star service? Check. Near the edge of Lake Garda, you will find Enosteria I Momenti, one of the best restaurants in the area that offers outdoor seating that is perfect for sunny Italian days. More of an indoor kind of eater? Don't worry. There are plenty of tables available to book indoors too. Remember to specify your preference when booking a table.
This much-loved restaurant offers a variety of great dishes including fish options, but their specialty is pizza made from fresh ingredients. Most of their pizza components are locally sourced, which is great for customers who love fantastic flavors and doing their bit to support the planet. There are multiple pizza options to choose from, ranging from Italian classics to quirky new inventions. These pizzas aren't short on dough, so there is little risk of leaving Enosteria I Momenti with a grumbling tummy.
The wine bottles here have been displayed in tall shelving units, presented as a giant library of the best whites, reds, and sparkling alcoholic drinks. This setup makes it easy to pick your favorite bottle. If you are not sure which to select, staff are available throughout your visit to make recommendations based on your wine preferences.
One recent visitor to Enosteria I Momenti described the special moment when they received a limoncino at the end of the meal, so fingers crossed that the same happens for you too. If you have never sampled limoncino before, you are in for a citrusy treat. The restaurant is open every day from 11:30 AM (11:30 hours) to 2:30 PM (14:30 hours) and from 5:00 PM (17:00 hours) to 11:00 PM (23:00 hours).
Distance: 300 meters (0.2 miles) from Riva del Garda center
Phone: +39 0464 520 540
Ristorante Pizzeria Bella Napoli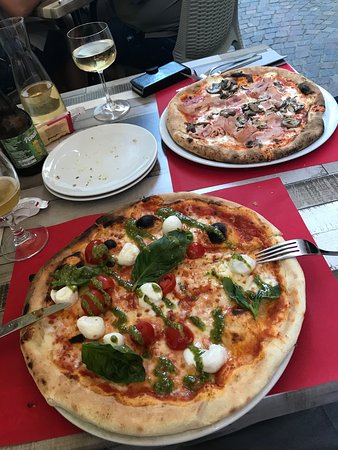 It is no surprise that this restaurant launched in the same year as man first stepped on the moon. The food here is simply out-of-this-world! Ristorante Pizzeria Bella Napoli offers customers traditional Italian dishes across a vast 19-page menu. You will struggle to find so many great options under one roof anywhere else.
For starters, we think you will love the toasted bread with garlic, oil, fresh tomatoes, and nduja sauce. It is simple, but the very best Italian food is. If you fancy a more complicated recipe, consider the cold veal with tuna sauce and mayonnaise or the restaurant's famous mixed plate of salami and cheese with mustard and honey.
Being a proud Italian restaurant means that Ristorante Pizzeria Bella Napoli serves grade-A homemade pasta and noodle dishes: ravioli with ricotta cheese, spinach, butter, and sage, spaghetti with seafood, and risotto with scampi, prawns, and courgettes. Pizzas here include classics like marinara, margherita, and romana. A gluten-free pizza is also available, making it a great option for those with wheat intolerances. Meat dishes include grilled trout, seabass, and salmon, as well as breaded chicken, pork ribs, and grilled beef.
Great news for all you vegans out there! The vegan pulled BBQ hamburger on offer at Ristorante Pizzeria Bella Napoli contains no animal-derived ingredients and comes with chips, homemade bread, caramelized onions, and cheese. It's a great option for vegans and flexitarians alike.
Why not finish off a great night of excellent service and food with a slice of chocolate cake, apple strudel, or cheesecake? Scientists have proven that, mentally, you really do have a separate stomach for sweet treats, so what's your excuse? Ristorante Pizzeria Bella Napoli is open every day from 12:00 PM (12:00 hours) to 10:00 PM (22:00 hours).
Distance: 200 meters (0.1 miles) from Riva del Garda center
Phone: +39 0464 552 139
Emozioni Fish and Wine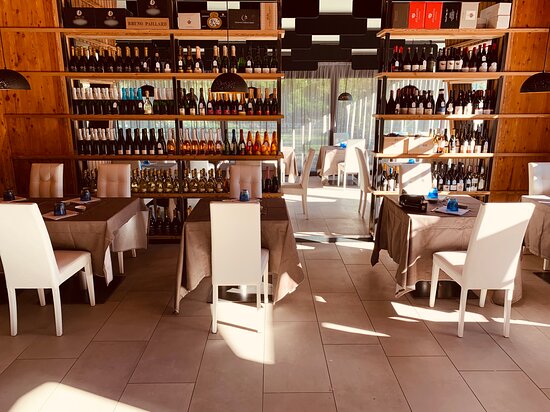 As the name suggests, at Emoziono Fish and Wine you will find scrumptious fish dishes and tasty local wines from the best regions in Italy. There is indoor and outdoor seating on offer here, so be sure to specify your preference when booking to avoid disappointment. Outdoor seating is limited, especially during the summer months, so it is important that you book ahead either by calling them or popping into the restaurant a few days before.
This quaint eatery offers guests a cozy and buzzy atmosphere with wooden decor that successfully creates feelings of warmth and trust. You can place that trust in the waiters and waitresses at Emozioni Fish and Wine, who are happy to offer recommendations and accommodate dietary preferences. They are also on hand to talk about nearby attractions you can visit during your stay in Riva del Garda.
The indoor dining area has multiple windows that allow outside greenery to peak in, which contributes to the relaxing and cozy mood of this one-of-a-kind food and drink experience. They also let in plenty of natural light, which makes the restaurant feel even more spacious. The seafood dishes on offer at Emozioni Fish and Wine are like individual pieces of artwork, beautifully crafted by expert chefs and presented to your table by passionate staff who know their menu inside and out.
If you are unsure what to order, you can be assured that the waiters at this charming place can successfully match a dish to your taste preferences and dietary needs. Emozioni Fish and Wine is open every day from 6:00 PM (18:00 hours) to 10:00 PM (22:00 hours) while on weekends you can also visit this restaurant from 12:00 PM (12:00 hours) to 2:30 PM (14:30 hours).
Distance: 700 meters (0.4 miles) from Riva del Garda center
Phone: +39 3804 974 191
Where to find the best restaurants in Riva del Garda?
Riva del Garda is actually full of excellent restaurants where you can have a truly remarkable dining experience. Another good thing is that most of these restaurants are near the center of the town, in tourist areas, so you won't have to walk far to get your desired meal. Also, the food preparation standard in Riva del Garda is high, so there are not many tourist traps. This means that most restaurants really have high-quality food made of fresh and often locally sourced ingredients. Therefore, you can pick your restaurant casually and enjoy delicious local food that is worth your money and time.
Check out more articles about Riva del Garda:
Hey there! Some links on this page are affiliate links which means that, if you choose to make a purchase, we may earn a small commission at no extra cost to you. We greatly appreciate your support!