The city of Bologna is one of the most famous and popular tourist destinations in all of northern Italy for a number of good reasons. As well as being one of the largest cities in Italy, it is also one of the richest in terms of heritage, culture, scenery, and cuisine. As the capital city of the Emilia Romagna region in the north of the country, Bologna goes by many names.

It is often referred to as the "Red City"' for its historic Spanish architecture and the "Learned City" for having the oldest university in the world. More than anything, though, Bologna is renowned worldwide for its incredible food, and this is where it gets its most enduring nickname, the "Fat City."
However, being the home of world-famous Bolognese sauce is just one of the many reasons why Bologna is more than worth a trip. If you keep reading, you will soon find out that Bologna is one of the most beautiful, relaxing, and rewarding places in Europe, whether it's for a day, a week, or even a month. However, how many days in Bologna is enough? Let's find out!
When Is The Best Time To Visit?
So, when should you go? That is probably the first question you will ask. When should you go and how much is it going to cost? The short answer would be to simply pack your bags right now and jump on the first flight there, but obviously, this is not the most practical option. No, in most cases, a good trip needs planning.
Booking flights weeks or sometimes even months before planning your trip is always a good idea. You will save some money in the process and give yourself some time to organize everything. With cheaper flights in mind, Spring and Autumn are some of the best times to visit. Statistics show that there are fewer travelers around these times, and destinations such as Bologna aren't as congested as in the summer months.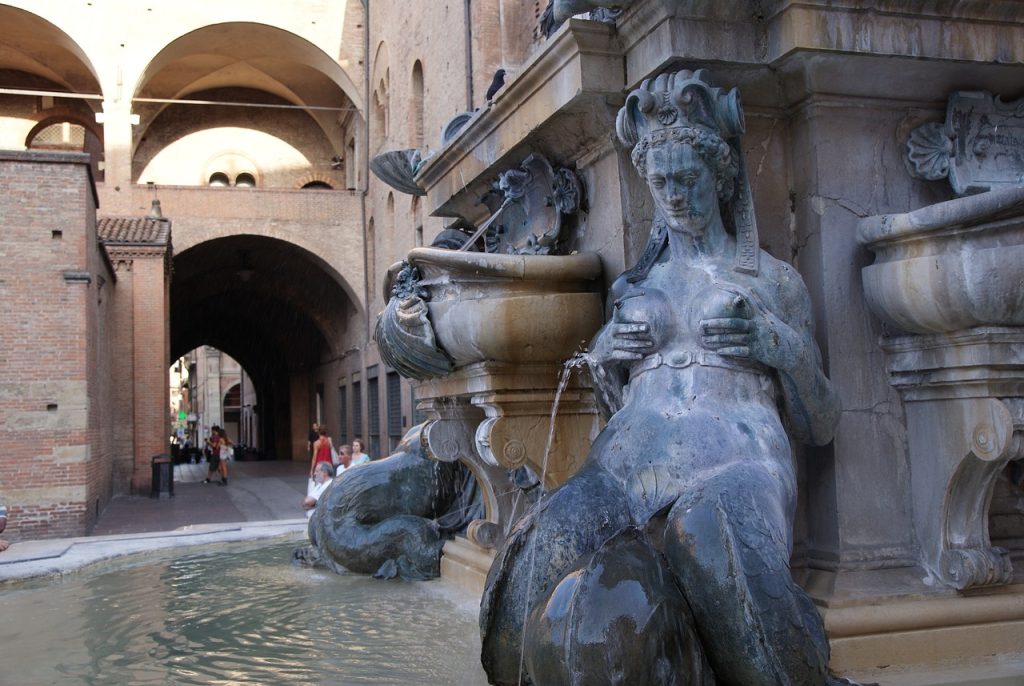 The weather is also excellent around these periods of the year, neither too hot nor too cold, and with fine winds and picturesque skies throughout. In Spring, the temperature can get as high as 25 °C on some occasions, and by April, most of the flowers have bloomed, so there is that wonderful feeling of Spring in the air all around. In Autumn, temperatures drop to around 20 °C on average and remain pleasant for most of the season.
There are plenty of events and festivals to enjoy around this time of year, so if you are looking for activity, peace, and the freshest food to enjoy, Autumn in Bologna is it. Some particularly opportune times to visit Bologna are May and October. In May, you can enjoy the perfect weather, while October is the best time to enjoy wine. Peak summer months such as June or July are always great too, but it can be a little too hot and crowded for some, and not to mention some restaurants and other establishments might actually be closed during this time due to being off on their own holidays. These are just a few little things to keep in mind.
How Long Should I Go For?
1 – 2 days: Depending on what type of traveler you are, a few days might be plenty of time for you to enjoy almost everything Bologna has to offer. Even though it is the largest city in northern Italy, the city itself is quite compact and is fully walkable. And, with public transport or apps such as Uber available, you will only ever be a few minutes away from the action.
1 – 2 weeks: For most people, a week or two is the ideal amount of time to minimally spent abroad on vacation a year. It gives you more than enough time to explore all the ins and outs of the city are your own pace and plan your days accordingly. Two weeks in Bologna is more than enough time to get to know the city and its history, find your favorite places to eat, and create a few lasting memories.
More than 2 weeks: After a couple of weeks, everything in the city will be familiar to you. By then, you will have done all the touristy stuff and might even know a few restaurant owners on a first-name basis. It is at this time when you might want to consider branching out a traveling a bit. The Bologna Centrale train station is the central hub that will connect you to many other nearby cities. It is only 1 hour to cities like Parma, Modena, and Venice by train, so planning day trips outside of Bologna and back is relatively easy. 
What Is There To Do There?
Like many popular tourist venues around Italy, Bologna has so much for you to do and enjoy that there is a little bit of something for everyone. The beautifully rustic medieval architecture in Bologna is one of the city's main attractions. This, accompanied by the colorful history, makes sight sighting and walking tours in Bologna a must for anyone with interest in antiquity.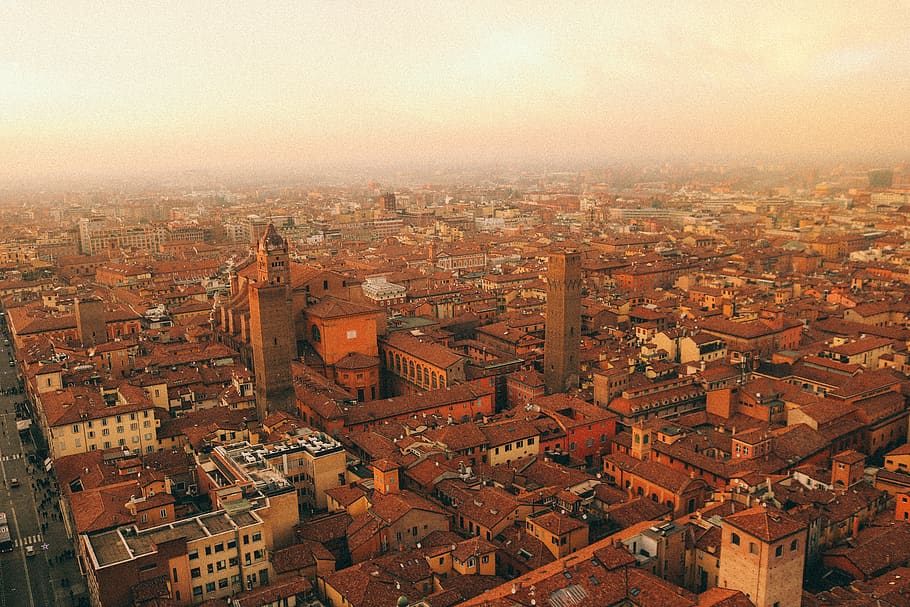 If history isn't your thing or you are vacationing with kids or family, Bologna has a lot to offer too. For example, you could visit the FICO World Eataly, go to the Ferrari and Lamborghini museums, or climb the Asinelli tower for a trip through time and the best view in Bologna.
But enough about the attractions, what you really want to know about is the food, right? With one of the best reputations in the entire world when it comes to fine dining, you won't have to go far to find the world food capital's signature dishes, such as its Tortellini in Brodo, Ricotta & Fig gelato and, of course, its Ragù or Lasagna Bolognese.
A Few More Things Worth Knowing about Bologna
Here are a few more tips to know before you go. Like any tourist city, theft is commonly reported, so keep an eye on your valuables when you are out sightseeing. 'To go' coffee isn't really a thing, but it can also cost extra to sit down, most locals are looking for a quick coffee stand at the bar.
Buses and trains require valid tickets, so be sure to get yours ahead of time through pre-paid machines or at shops that have a big T symbol outside. When eating out, booking a table in advance is a good idea, and be aware of the 'coperto' cover charge, which is normally just a few euros per person.
How many days in Bologna is recommended?
Even though Bologna is a pretty big city, 2 days will be enough for any traveler. Most tourist guides from nearby towns have only 1-day itinerary offers, meaning that even 1 day in Bologna works for many tourists. Almost all popular sightseeing are close to each other, so you won't need to take public transportation or a taxi to see them.
Also, Bologna isn't crowded as some more popular cities like Rome, Florence or Venice, so you won't have to wait a lot to enter museums and other attractions. Therefore, if you are planning to stay in Bologna for more than a few days, consider visiting nearby towns and some other popular attractions in the Emilia Romagna region.
Check out more articles about Bologna:
Hey there! Some links on this page are affiliate links which means that, if you choose to make a purchase, we may earn a small commission at no extra cost to you. We greatly appreciate your support!