If you are into food or have ever tried the Italian classic 'spaghetti bolognese,' you will probably have heard of Bologna. But without the ancient sights of Rome or the breathtaking views of the Amalfi Coast, is this city in Northern Italy worth visiting?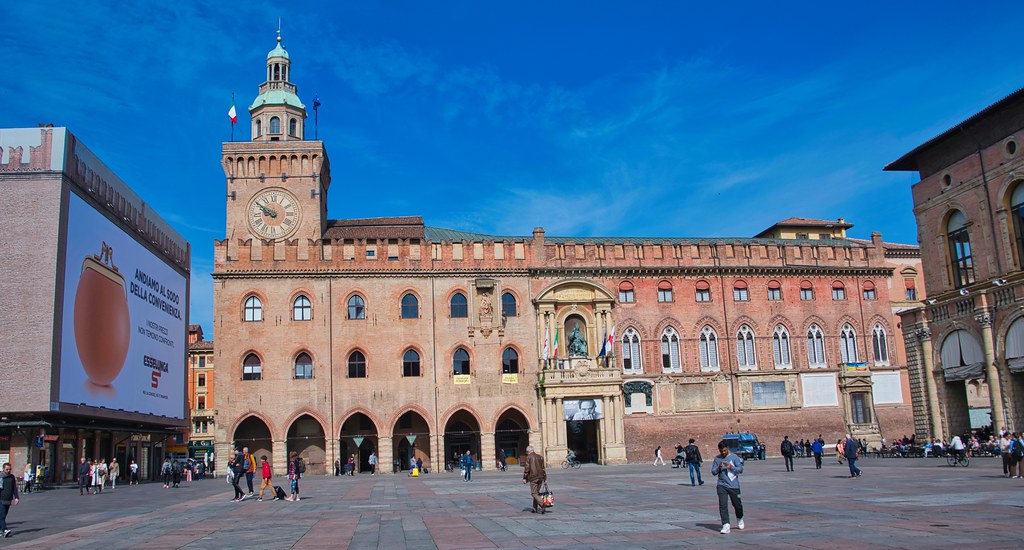 Although it does attract a significant number of tourists every year, it's not necessarily the top spot on everybody's Italy bucket list. But should it be? Let's dive in and find out. 
What is Bologna Like?
Bologna is the capital of Italy's Emilia-Romagna region and is somewhat of a hidden gem. Although not as popular as the likes of Florence and Rome, Bologna has its own unique charm that's worth checking out if you are a fan of Italian culture. Bologna is a city that appears to have two sides.
On the one hand, Bologna is a forward-looking, innovative city that blends Medieval architecture with a food culture that rivals any city you have ever visited and shows off the best of Italian produce. Bologna's other (perhaps more interesting) side is edgy, political, and student-focused, home to the world's oldest university and the student-filled piazzas that surround it. 
Bologna is instantly recognizable by those who know it, thanks to its terracotta buildings and red-tiled ceilings, which give Bologna a look that's distinct from any other city in Italy. So special is Bologna's architecture that one of its nicknames is La Rossa (the red one). 
What is there to do in Bologna?
If you are worried that Bologna doesn't have enough sites to keep you occupied, don't be. There are plenty of things to do and see in this historical city. 
Basilica di Santo Stefano
This unique religious site is home to some impressive architecture that dates back as far as the 5th century and is a labyrinth-like site of various structures, all with their own story to tell. It is a complex of seven churches with beautiful frescoes and a lovely courtyard on Piazza Santo Stefano.
The entrance is free, so you should not miss this impressive attraction. During your visit, you will come across the Church of the Crucifix, the Crypt (only through the stained glass windows), the Basilica of the Holy Sepulchre, the Church of Vitale and Agricola, the "courtyard of Pilate," the Church of the Trinity, the medieval cloister, the museum, and the church called "della Benda."
Even though those seven churches look rather modern from the outside, they are very old and mysterious and are all connected inside. Worth mentioning is that Basilica is closed from 12:30 AM (12:30 hours) to 2:30 PM (14:30 hours) for lunch.
Museo Internazionale e Biblioteca della Musica di Bologna
If you are a music fan, this museum is perfect for you. The Museo Internazionale e Biblioteca della Musica di Bologna, also known as the International Museum and Library of Music of Bologna, is one of the most important music museums in the world and a major centers for the study and preservation of musical heritage. The museum has 10 rooms of fascinating historical objects, so expect to spend 60 to 90 minutes inside.
Chronicling six centuries of European musical history, this museum comes complete with musical artifacts, rare and unusual instruments, and documents that make this site a must-visit for anybody interested in how music has transformed and developed over the years. The collection even includes works by composers such as Mozart, Verdi, Rossini, and Wagner, as well as rare and unique instruments from around the world.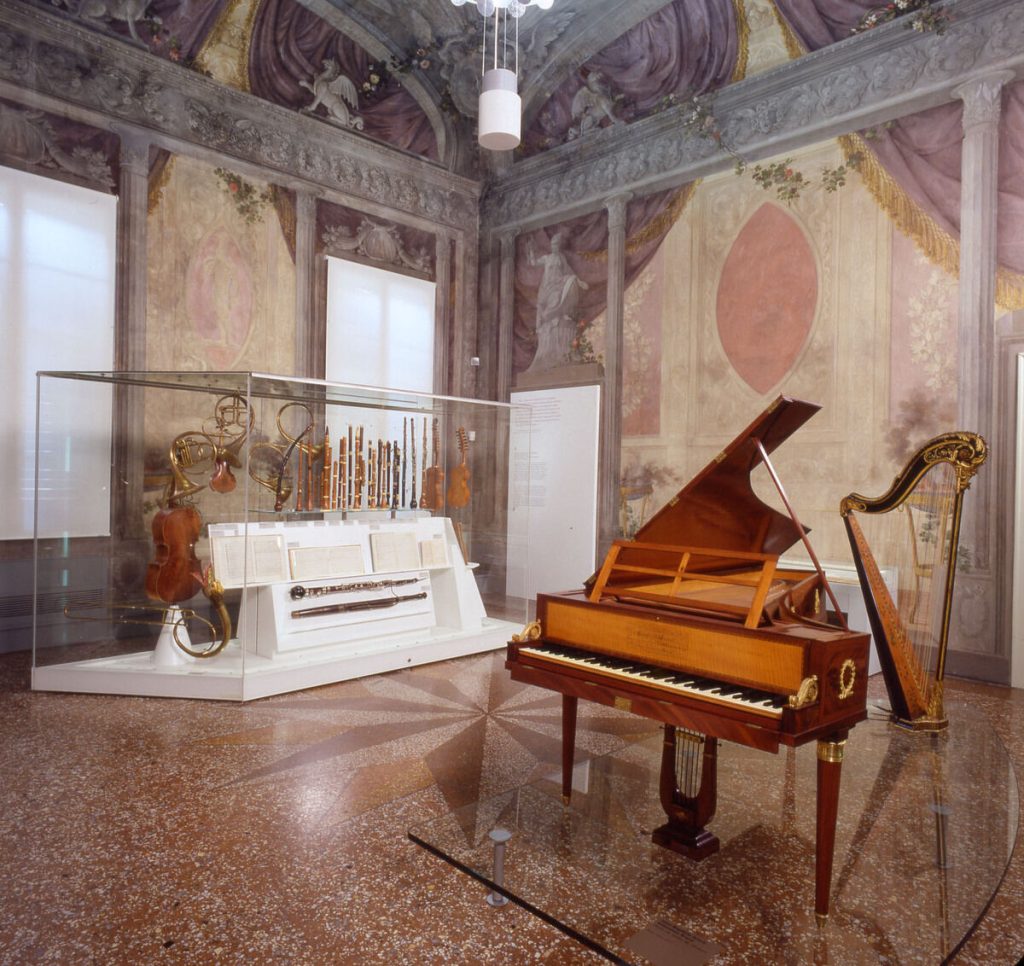 Furthermore, the museum also hosts exhibitions, concerts, and educational programs that explore the history and culture of music. Its library is one of the largest and most comprehensive collections of music-related materials in the world, with more than 300,000 volumes of books, scores, and recordings.
Piazza Maggiore
If people-watching in a square with an espresso in hand is your thing, head straight to Piazza Maggiore, a beautiful piazza first created in the 12th century. It is a main square in Bologna and a popular gathering spot for locals and tourists. The square, surrounded by beautiful buildings, is always very busy and full of tourists, street performers, and musicians.
The first thing you will probably see when you come to this square is the Fountain of Neptune, built in the 16th century. The fountain shows the sea god Neptune surrounded by sea creatures, and it's a popular meeting point and a spot for tourists to take photos.
Le Due Torri (The Two Towers)
One of Bologna's biggest attractions, Le Due Torri, also known as the Two Towers, is a pair of medieval towers built in the Middle Ages and have stood tall (with a few knocks over the years) as some of the most recognizable structures in the Emilia-Romagna region. The taller tower, Torre degli Asinelli, is 97.20 meters tall, while the shorter tower, Torre Garisenda, is 47 meters tall.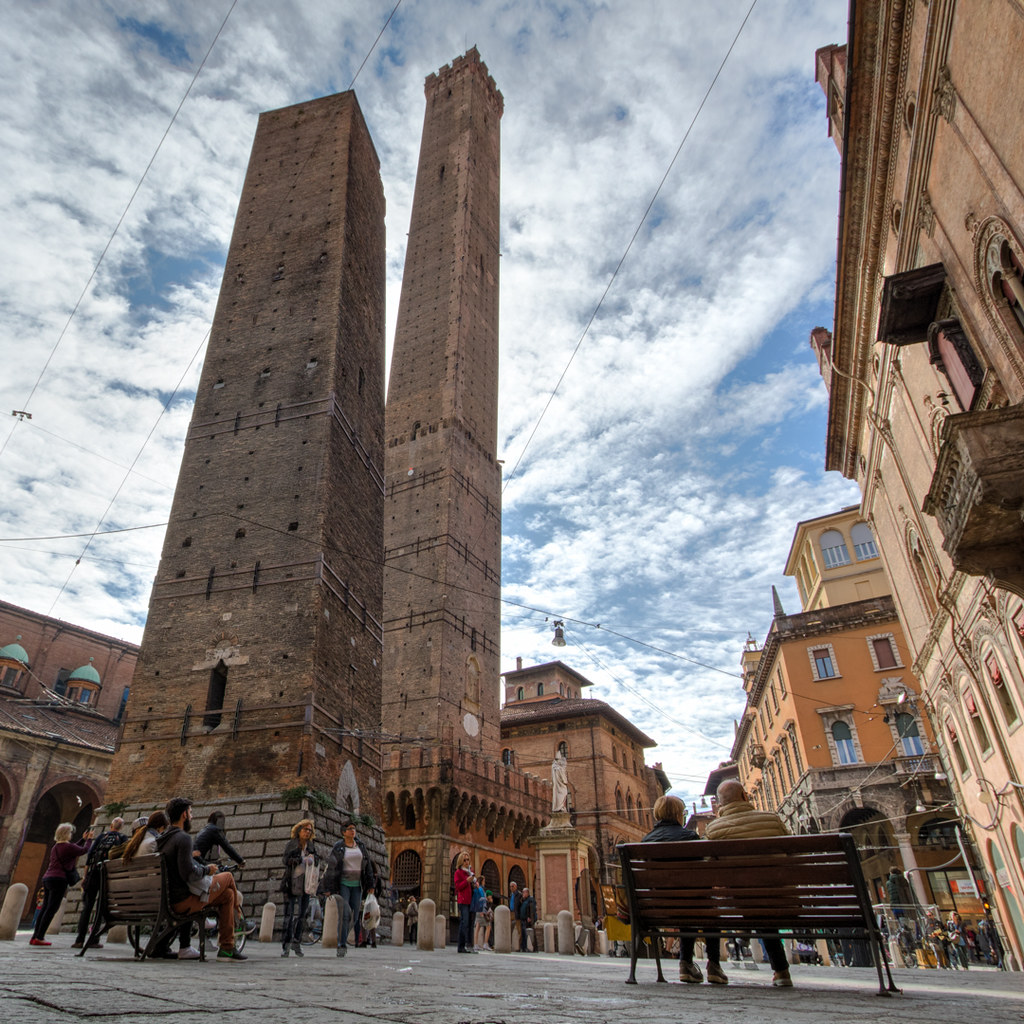 Before, the towers served as watchtowers and defensive structures and were once connected to the city walls. Nowadays, they are one of the most tourist attractions, and the taller tower is open to visitors who want to climb to the top for stunning panoramic views of Bologna. The other tower is not open to climbing because of its leaning angle of more than 3.2 meters, which makes it unstable and unsafe.
To climb to the top, you must pass 498 steep steps, which can be pretty exhausting, but the breathtaking view totally worth the effort. From the top, you can admire red-tiled roofs, beautiful churches, and surrounding landscapes, as well as take memorable selfies.
Basilica di San Petronio
Located in Piazza Maggiore, the Basilica of San Petronio is the largest church in Bologna dedicated to Bologna's patron saint, San Petronio, who was the bishop in the 5th century. It is a beautiful building with a lot of history and well worth a visit on your trip to the city. The Basilica is a mix of Gothic and Renaissance styles, with the bottom part of the facade white and red marble (the colors of the city), and the upper part is just bricked.
The interior of the church is filled with beautiful artwork, including frescoes and sculptures by some of the most famous artists of the time. There is also a beautiful organ, an instrument played during services and concerts, which is one of the largest in Italy. The entrance to the church is free, so don't hesitate to get in.
What Do They Eat in Bologna?
Bologna truly is a foodie's dream. Contrary to popular belief, the region's classic dish is not called 'spaghetti bolognese.' It's actually called tagliatelle al Ragù, and our version comes from the phrase 'spaghetti a la bolognese' (spaghetti in the style of Bologna).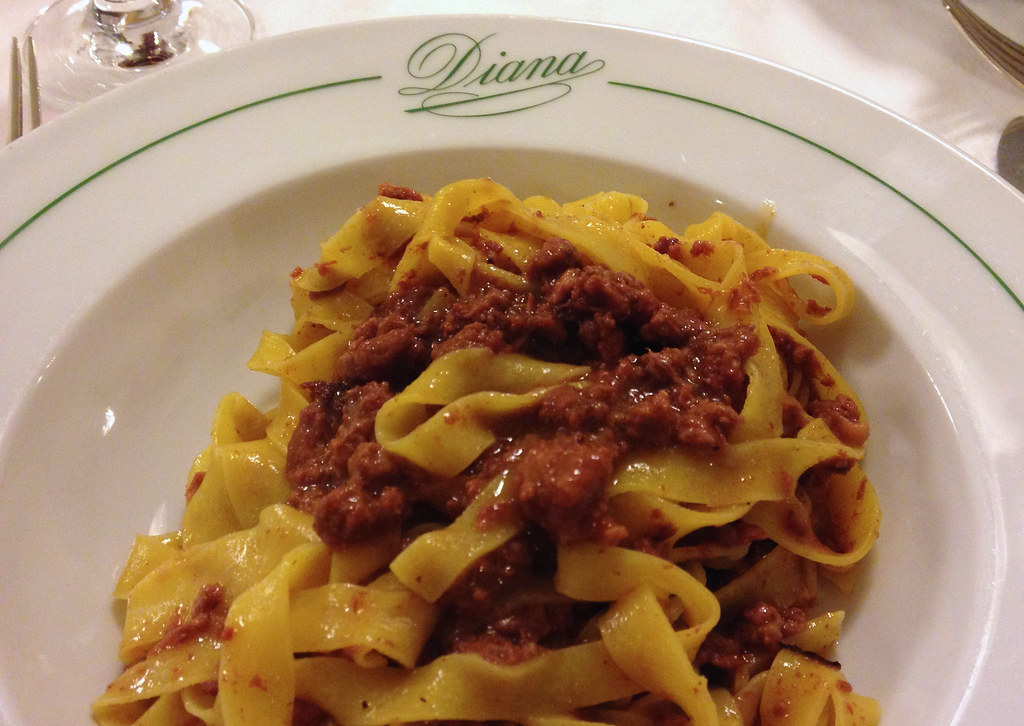 If you are a meat lover, Bologna will be a paradise for you, with its range of cured meats, such as Mortadella and Proscuitto. Mortadella is a Bologna-based, origin-protected product made from heat-cured pork and fat. You can also add peppers, pistachios, and olives into the mix for a little greenery. 
If you have ever dipped a piece of freshly baked focaccia into extra virgin olive oil and balsamic vinegar, you have got the Emilia-Romagna region (which is home to Bologna) to thank for it. Balsamic Vinegar of Modena DOP is created just a few cities over from Bologna, so if you want to try this treat on your next salad, try it as close to the source as possible. 
Reasons to Visit Bologna
Wondering why somebody might choose to include Bologna as a destination for their next trip? Here are just some reasons you might want to visit this well-known Italian city. 
The architecture
Bologna's buildings are a colorful blend of red, orange, and terracotta and provide Bologna with a unique look you don't see in many other cities. Walking through Bologna is like walking through history, with some of the buildings dating back to the Romans. 
The food
Emilia-Romagna is one of Italy's regions that's best known for food, and if you like to eat and drink, you certainly won't be disappointed. Bologna is often hailed as Italy's gastronomic capital, and you will find a blend of fine-dining haute cuisine and traditional Italian dishes in the city's trattorie. 
The lack of tourists
Bologna's certainly no stranger to tourists, and it does get its fair share of visitors, but it's not as popular as Italian big hitters such as Rome and Florence. Visiting a city that's not overcrowded can have its upsides, such as shorter queues for tourist attractions and easier getting a reservation at one of the city's most famous eateries. 
The wine
If you are a fan of one of the world's most popular tipples, wine, you will be right at home in the North of Italy. The region is well-known for producing world-famous wine, one of which is the sparkling red Lambrusco. In the city's enoteche (wine shops and restaurants that specialize in wine), you will find a local type of wine that suits almost every type of palate. 
The history
As with all of Italy's cities, Bologna is steeped in history. Here you will find churches dating back hundreds of years and even buildings that the Romans had a hand in building. While much of the architecture was destroyed or damaged in WWII, there's been a big push to try and renovate some of the buildings to their original glory. 
Is Bologna worth visiting or not?
We would certainly consider Bologna a hidden gem that is worth adding to your Italian travel bucket list. While there aren't quite as many touristic sites to see as in other Italian cities, visitors to Bologna can enjoy strolling around the city, admiring the gorgeous architecture, and enjoying the delicious food and drink that Bologna has to offer. 
Check out more articles about Bologna:
Hey there! Some links on this page are affiliate links which means that, if you choose to make a purchase, we may earn a small commission at no extra cost to you. We greatly appreciate your support!