If you are looking for a holiday destination where you can get away from the world but at the same time enjoy an abundance of great food, great weather, great beaches, and great activities, then the tranquil Southern Italian village of Erchie might just be the place for you. Located on the Amalfi Coast in the picturesque province of Salerno, Erchie is the perfect place to spend some undisturbed time enjoying and exploring.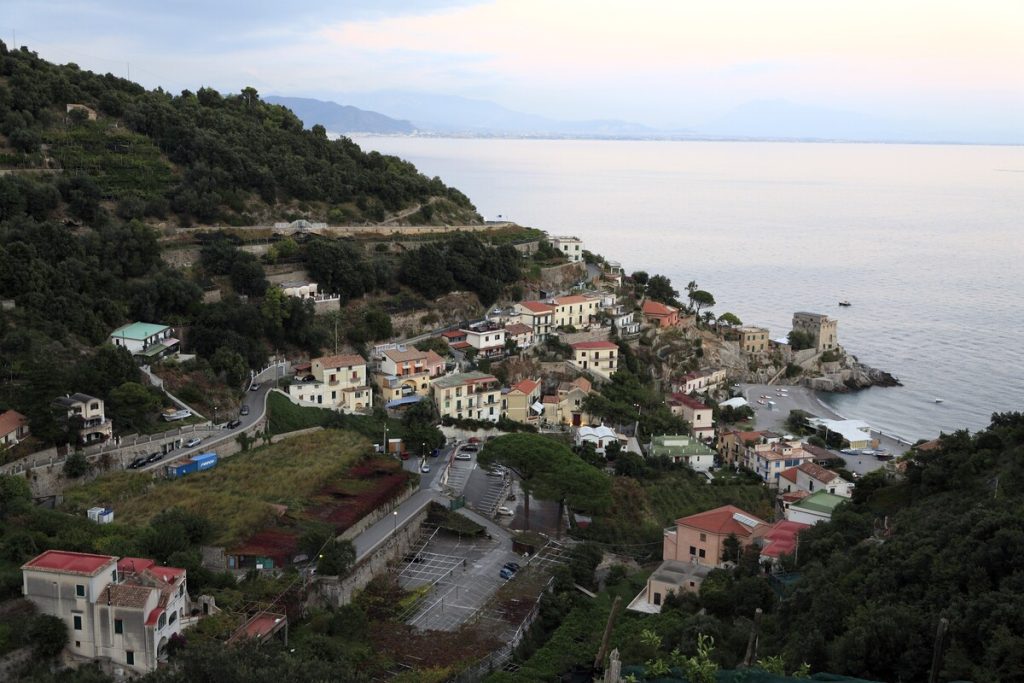 Famous for its spectacular cliffs, sparkling beaches, and historical sights, both Erchie and the rest of the Amalfi Coast has all the ingredients for a truly memorable trip. Whether you are just passing through Erchie for the day or are looking to spend a few weeks getting immersed in the area, in the following guide, you will learn everything you need to know about the community, the best things to do in Erchie, how to enjoy during your stay, as well as all the other hints, tips, and tricks you will want to know before heading out.
How To Get To Erchie
Although Erchie is relatively unknown compared to other more popular Italian resorts, getting there is fairly straightforward. For most people, the easiest way to get there is to fly to Naples airport, which is the closest geographically, or to fly to Rome, which has more connecting options. From Naples, the travel time to Erchie is around 30 to 40 minutes, depending on the mode of transport you choose. Both buses and trains travel from Naples airport to Erchie several times a day.
For buses, the travel time is around 90 minutes, with several stops along the way, and ticket prices start at about 8 euros. On the other hand, the train only takes around 30 mins, but tickets are slightly more expensive. You could also grab a taxi from the airport if you want to get there as quickly as possible, but expect to pay tourist prices for this convenience. From Rome, there are even more options at your disposal.
For example, you could potentially get a cheaper flight from Rome to Naples than a direct flight to Naples from your hometown airport. From Rome, there are also several bus, train, and even ferry services to the Amalfi Coast, although it can take up to 4 hours to complete the route in some cases. Driving is also a great option as traveling by car is allowed, unlike in some other tourist spots throughout Italy where it is not. This method of travel is a great way to see all the sights Italy has to offer on your way south all the way to Amalfi.
Relax on the beaches in Erchie
Anybody who has spent time on an overcrowded tourist beach has probably fantasized about owning their own private beach. Erchie is one of the only places in Europe where that is close to being a reality. With only a hundred or so people living in the village, in Erchie the beaches are never too overcrowded, and the water is almost always calm and peaceful.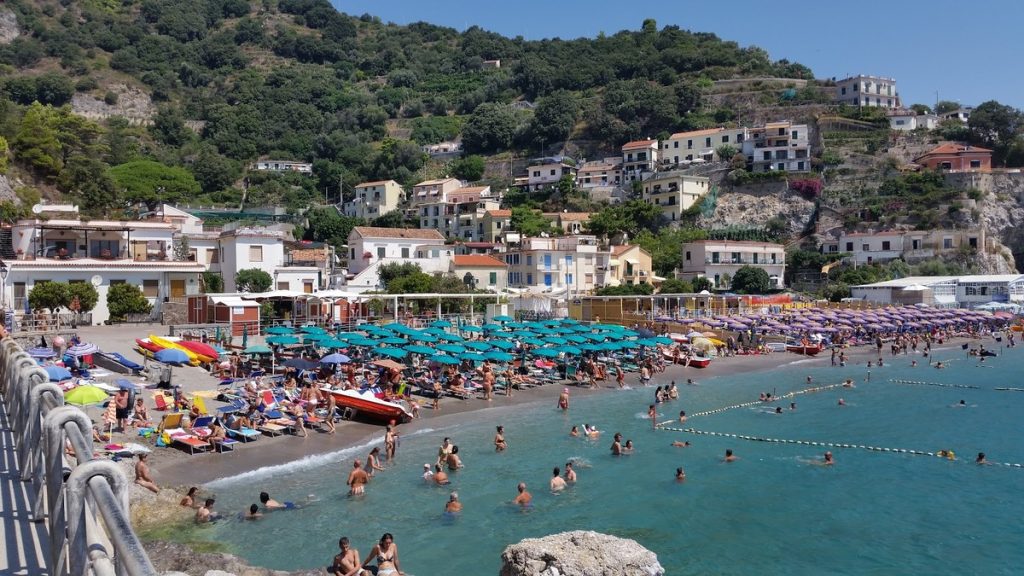 Erchie and its surrounding area have several great beaches for you to enjoy. Erchie Beach is a hidden gem located just a stone's throw away from the village itself. The sprawling stretch of sand is a sight to behold, and the bars and restaurants on the shore are the perfect places to soak in the atmosphere.
All along the Amalfi Coast, from Salerno to Amalfi, Positano to Sorrento, are some of the most extraordinary and uninterrupted beaches to be found anywhere. Many of these can be reached by bus, car, or even by boat, in some cases within 30 minutes or less of each other. So, if you happen to find one beach busy, you can venture on to the next one easily enough.
Explore the Tower Of Erchie 
There can be no doubt that one of the main attractions present in Erchie is the enigmatic and mysterious Tower of Erchie. Sometimes referred to as the Tower of Hercules, both the village and Tower of Erchie are not only spectacular sights to spend time at, but they are also filled with a rich history, some of which is shrouded in mystery. The village of Erchie is estimated to be at least a couple thousand years old.
Ancient Roman ruins and artifacts have been found there, dating back as far as the 1st century AD. Throughout the centuries, the village has withstood attacks, raids, naval battles, and storms. This colorful history will provide some added flavor and intrigue to the backdrop of the quiet village. There is much more to explore and uncover about the surrounding area.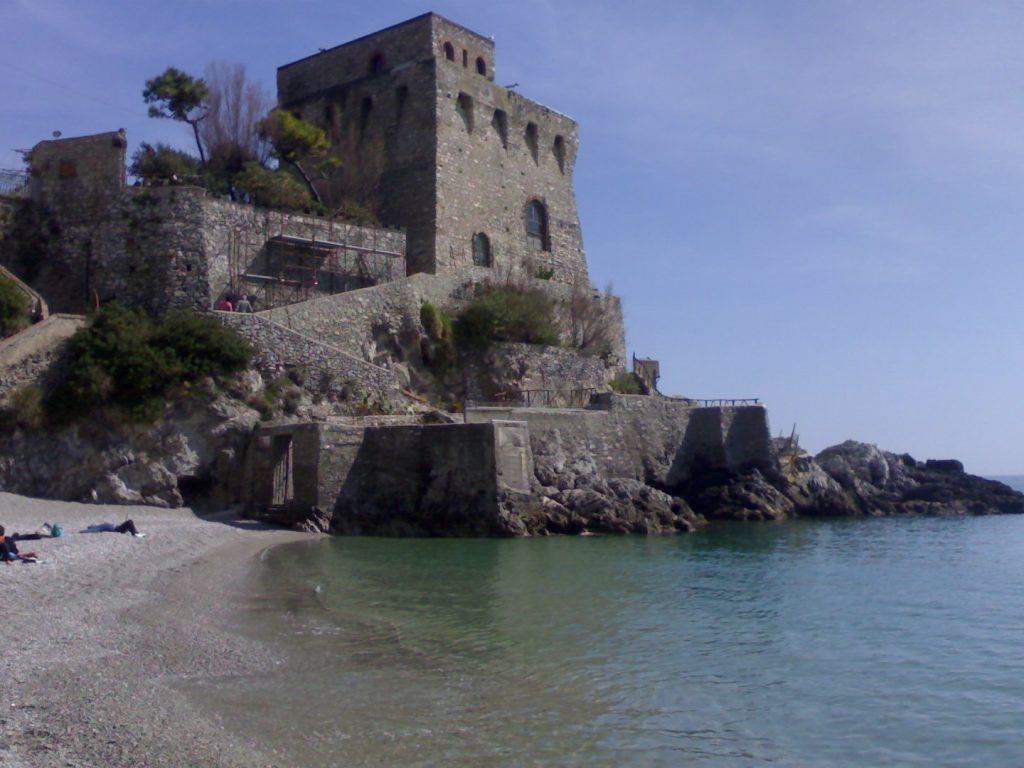 However, some things are best left for you to discover for yourself once you arrive. The Tower of Erchie is the type of location you take home with you. Not only just in a picture beautiful enough to display in your home but also in memory of sitting at its summit, listening to waves, or watching the sunset.
Visit other places on Amalfi Coast
Speaking of must-see sights, some of which hold important historical significance, the Amalfi Coast is home to many strikingly stunning and unique landmarks, many of which don't get as nearly as much credit as they deserve. In Sorrento, there is the Sorrento Cathedral with its beautiful bell tower and a view of Mount Vesuvius just beyond. In Amalfi, there is the Benedictine Monastery situated in the hills high above the town and dating back to the 10th century, and the emerald grotto and sea cave tours of Positano are an excellent way to spend a day or two.
Another site situated in the area, although located a little further northeast than the coast itself, is the ancient city of Pompeii. Home of the famous volcano eruption in 79AD, walking through the iconic streets of Pompeii and viewing the preserved ruins is a once-in-a-lifetime experience you don't want to miss. All the locations mentioned above are viewable within a few hours of one another, so there is no excuse for you not to visit them all.
What are the things to do in Erchie of the season?
Erchie is a lively village only in summer months when most tourists come to this village on vacation. Of the season, it is perfect for those who want to experience quiet staying away from the crowds and city noise. Also, some visitors book their staying in Erchie because the prices are lower than in some other more popular towns on Amalfi Coast. Therefore, this village is a good starting point for exploring breathtaking nature and interesting coastal towns.
Check out more related articles from our blog:
Hey there! Some links on this page are affiliate links which means that, if you choose to make a purchase, we may earn a small commission at no extra cost to you. We greatly appreciate your support!