With so many fantastic holiday destinations spread out all across Italy, choosing the right one for you can prove to be a real challenge. Where to go and when to go there are two of the biggest and most important factors for holidaymakers to consider when planning their trip. Also, in recent years, many of the most popular vacation spots in Italy have become little more than overcrowded and overpriced tourist traps, meaning that finding an authentic and memorable Italian experience is harder than ever.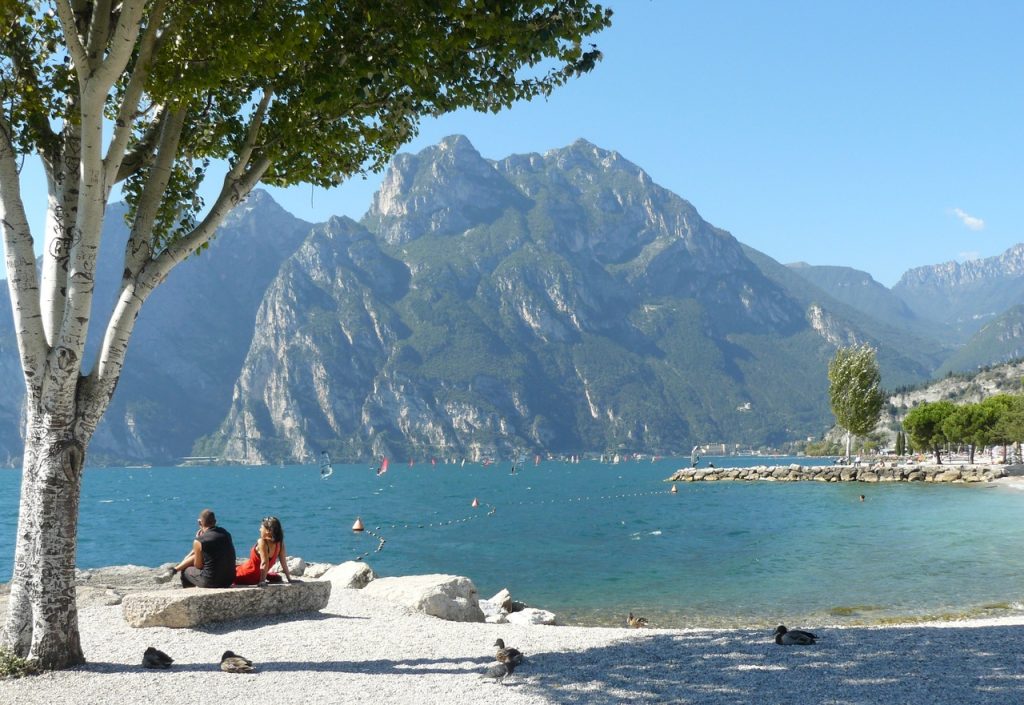 One location that is both popular with tourists and yet has managed to retain its authenticity and historical roots is Lake Garda in Northern Italy. Located between the provinces of Verona and Brescia, it is the largest lake in Italy, famous for its breathtaking views, charming towns, tourist attractions, and engaging activities. The following guide will take an in-depth look at the best months to visit Lake Garda, the most beautiful places to visit while there, and all the activities available for you to enjoy.
Lake Garda in May 
For many reasons, May is one of the very best months to take a trip to Lake Garda. For starters, flights are fairly cheap in May compared to the rest of the summer months, and many of the towns aren't quite as busy as they later come to be in June, July, and August. Normally by May, the weather is pleasant, and the temperature consistently reaches 20°C or more.
This means that you will be able to enjoy many of your afternoons on the beach, although the water might be a little too cold to swim in for some people. In the evening, the temperature drops to around 10°C, so be sure to pack a couple of warm clothes and a jacket just to be on the safe side. Also, by May, you can look forward to at least 7 hours of sunshine a day.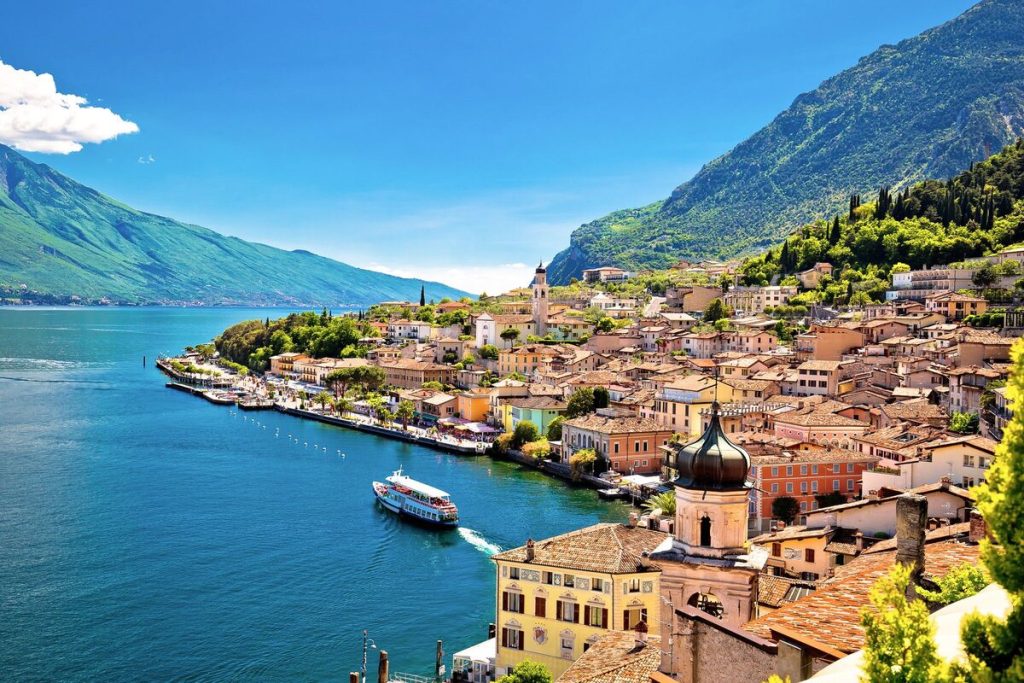 However, in some instances, there can be as many as 15 days that experience rain, so you might want to pack accordingly for that as well. As far as activities and entertainment go, practically everything is re-open and available to you by May. All the best restaurants, cultural tours, resorts, theme parks, and adventure parks are at your disposal, not to mention the International Dance and Music Festival running from May 11 to May 14 this year.
Lake Garda in September
It could be argued that September is the best time to visit Lake Garda for many of the same reasons that May is. By September, most of the major tourism bustle has begun to decline, leaving the lake far less busy than in previous months resulting in a tranquil atmosphere throughout, perfect for a quiet and romantic getaway.
The Lake itself is still warm enough to swim in, believe it or not, and with less traffic on the water, it is the perfect time to freely enjoy more relaxing water-based activities such as paddle boarding, kayaking, or fishing. If you are planning a fishing trip, Lake Garda is an excellent choice this time of year, but there are some things worth knowing before doing so.
You do not need a license to fish, and rental equipment stores can be found on-site. There are some regulations for the minimum size and amount of fish caught, and the cut-off time for fishing hours is sunset. September is also very similar to May when it comes to temperature and weather. However, it should be noted that September is the wettest month on average, so it might be a good idea to bring an umbrella with you, just in case.
Lake Garda in October
October is the cheapest time on the list to fly to the lake, and overall is a great time to visit for opportunistic travelers. By this time of year, the tourist trade has slowed to a crawl, making it the ideal time to be able to really soak in the culture at a pace that is truly your own. Just because most of the tourist buzz has ended, though, don't think that there isn't still lots to enjoy in Lake Garda around October.
It's a little-known secret that Autumn is the most beautiful and ambient time of year in the region to enjoy boat tours and bike tours. October is also an opportune time to get the fullest experience out of a guided tour of all the historic sites. You can enjoy all the lake's beautiful and storied heritage with none of the crowds of the summer there to get in your way or photobomb your pictures.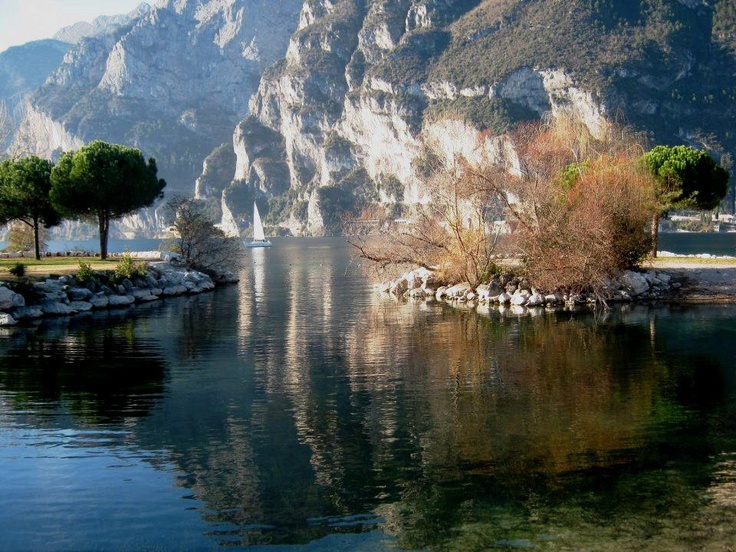 There are also other lesser-known events that take place around this time, such as the sailing boat races, the olive harvest, and oil tasting, to name just a few. All this, combined with the Choirs and Orchestras festival from October 19 to October 23, means visiting Lake Garda in October is undoubtedly a unique and unforgettable experience.
Lake Garda in January
Ok, so you might be thinking, why on Earth would you want to visit Lake Garda in the height of winter? And you might be right except for one big reason. Many people don't realize that the Dolomite mountains of Lake Garda are actually part of the Alps, making it an idyllic venue for a superb skiing trip. The Monte Bondone and Monte Baldo ski resorts are two of the most popular destinations for their slopes accommodation of both beginners and experienced skiers, but there are also several other resorts scattered across the lake.
Monte Baldo above Malcesine is the most popular spot for tourists. It offers 10 kilometers of downhill slopes, 80% of which are suitable for skiers with little experience. Its ski lifts provide an incredible view of the surrounding area, and the beautiful town of Malcesine is close by. Even though it is very cold, the winds are fairly calm, and the winter markets supply a magical and festive winter vibe.
What are the best months to visit Lake Garda?
To conclude, the best time to visit Lake Garda is in Spring and Autumn. Not only will towns be less crowded, but the weather will also be more pleasant than in summer and winter. Also, accommodation in the summer is the most expensive in the year, while winter is the cheapest, but you have fewer choices. Therefore, if you have the luxury of choosing the month to visit Lake Garda, pick Spring or Autumn months when the weather is pleasant, everything is open, and prices are fair.
Check out more articles about Lake Garda:
Hey there! Some links on this page are affiliate links which means that, if you choose to make a purchase, we may earn a small commission at no extra cost to you. We greatly appreciate your support!