Lake Garda, the largest lake in all of Italy, has been attracting visitors since the era of the Roman Empire. In fact, the wealthiest people in Ancient Roman society visited purpose-built villas in this region. They traveled to Lake Garda for the beautiful scenery and opportunities to stroll along the seafront. Today, Lake Garda still enjoys lots of tourism for the same reason: its outstanding natural beauty.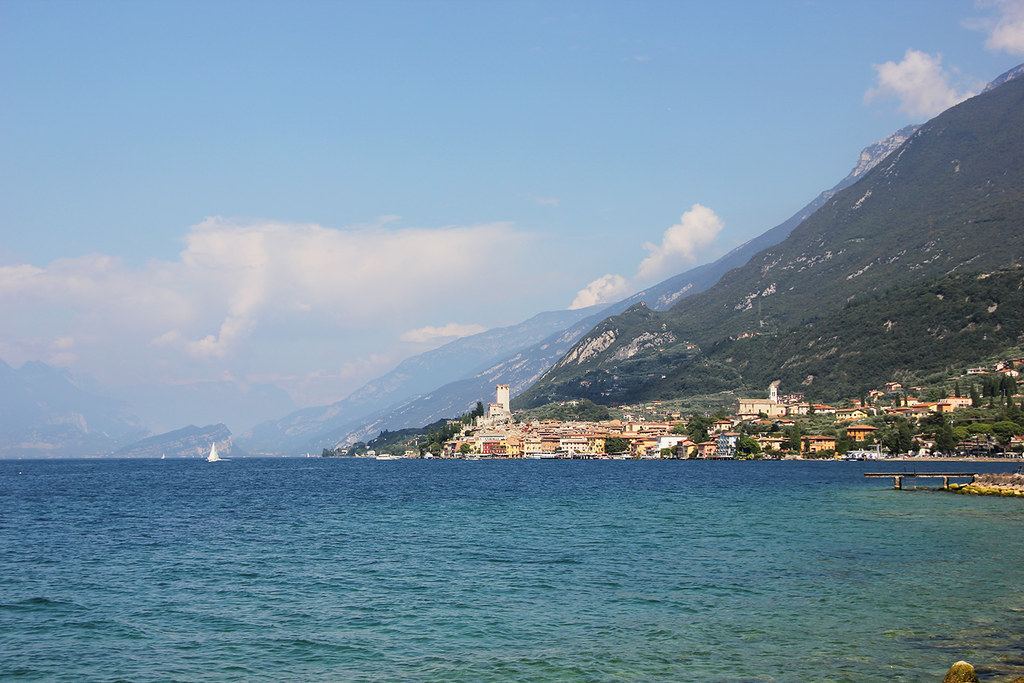 If you are debating visiting this beautiful region, you have come to the right place. In this article, we will explore all the very best things that Lake Garda has to offer. From sports opportunities to beautiful historic buildings and large green spaces to unique islands, Lake Garda has it all. Let's explore this great vacation destination.
The islands
The gorgeous Lake Garda region includes a diverse range of small islands separate from the mainland. Each of these islands offers visitors unique things to see and do. The largest of these islands in Lake Garda is Isola del Garda. Despite being a private island owned by the Cavazza family, it is open to visitors for organized tours. You can expect to discover a glamorous neo-gothic villa and beautiful green gardens as you stroll across land previously walked on by Francis of Assisi and Dante.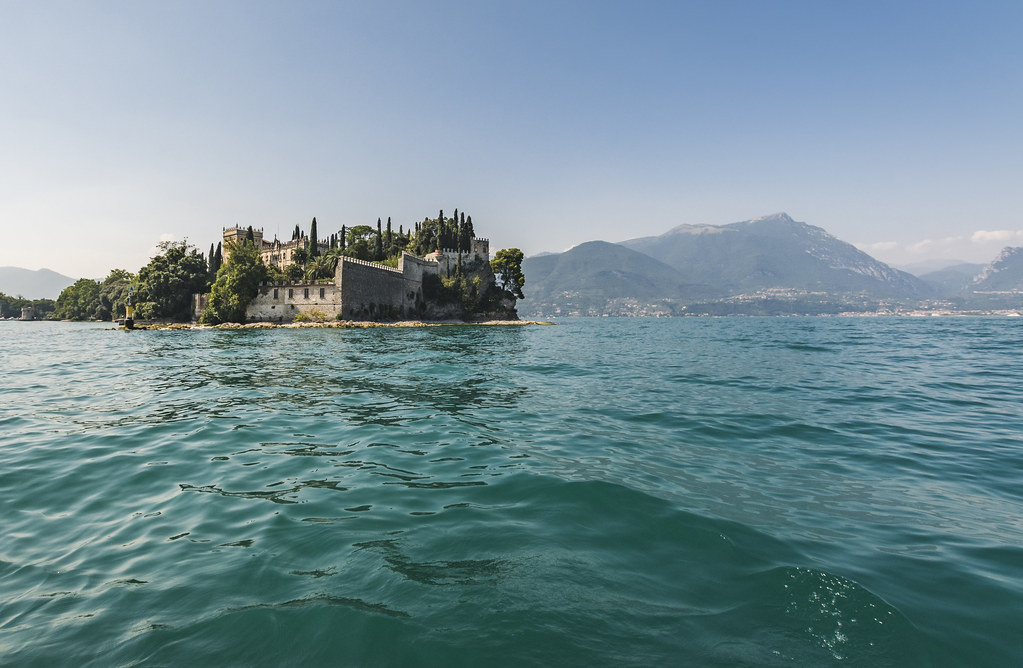 Another of these islands in Lake Garda, Isola di San Biagio, is known locally as Rabbit Island due to its historically large rabbit and hare populations. It hosts open-air jazz concerts every summer that are a lot of fun for the whole family to enjoy. Besides them, you can also visit Isola dell' Olivo, Isola di Sogno, and Isola di Trimelone.
Water sports
Lake Garda is a great Italian destination for those who enjoy water sports. There are opportunities here for both amateurs and professionals. Being positioned along the edge of the sea and enjoying good wind speeds, Lake Garda invites you to take part in sailing, windsurfing, and kiteboarding. 
While not unique to this region, you will struggle to find a more beautiful location to do these activities. If they don't appeal to you, you may simply want to dip your toes into the lake or go for a swim. Both are possible throughout much of the region. Nothing beats taking to the lake with friends and enjoying the beautiful blue of the lake and sky.
Gardaland
Gardaland is Italy's most popular amusement park, and it is easy to see why! With multiple resorts in one location (Gardaland Park, Sea-Life, Legoland Waterpark, and Movieland), Gardaland features exhilarating family rides, themed streets, and live entertainment shows. There is even a Peppa Pig Land, Jumanji ride, and Kung Fu Panda Academy.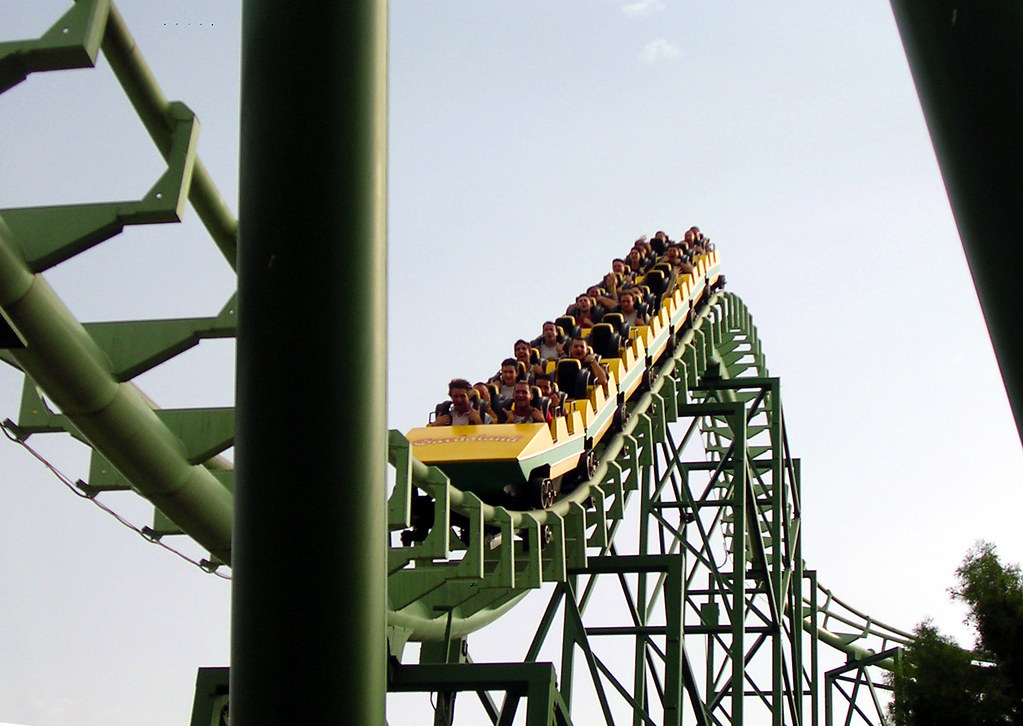 Gardaland attracts millions of visitors every year who enjoy spending time with those they love while exploring the park's many attractions. If you love big roller coasters, exciting water rides, and large aquariums, you will love visiting Gardaland.
Food
Lake Garda is famous for its delicious culinary delights. People visit for the beautiful views, but they come back time and time again to sample the masterfully-created dishes. Being by the lake, many of the meals here incorporate fish, including pike, carp, and carpione, a salmon-like fish that is unique to this area of the world (and tastier than salmon, too!). 
Lake Garda is home to many olive groves and citrus farms, meaning that you will find delicious olives, olive oils, lemons, and oranges in this region. Drinks here include local red and white wines, craft beers, and liquors, including limoncello.
Green spaces
Lake Garda has amazing green spaces that are perfect for walking around. Parco Giardino Sigurtà is most notable, offering visitors over 600,000 square meters of lawns featuring colorful flowers, including dahlias, roses, irises, water lilies, lotus flowers, and sunflowers. This award-winning park offers events throughout the year alongside educational programs that children and adults alike will love.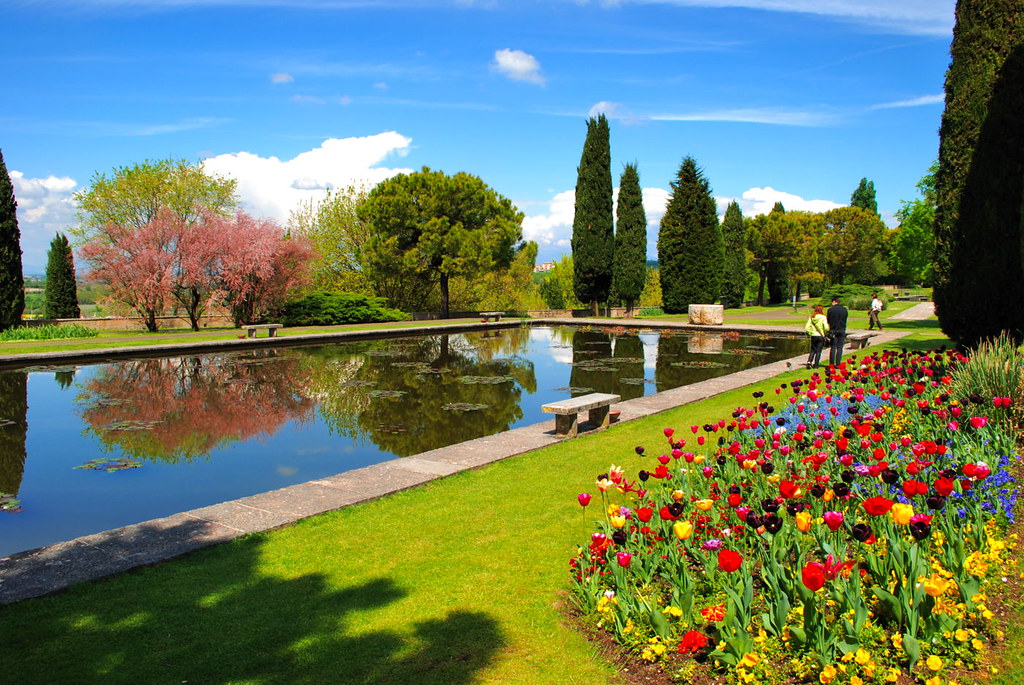 There is also a wealth of countryside walks available in the region, promising unique views of olive trees and lemon trees. These green spaces merge with coastal beach areas to create truly exciting landscapes you will want to explore and capture on camera.
Roman sightseeing
Fans of the Roman Empire will be pleased to learn that Lake Garda is home to many Roman-age sights. The Roman Empire controlled the Lake Garda region from around 200 BC, and its presence is still felt today. You will find settlements, tombstones, and villas, including the Grotte di Catullo. This two-thousand-year-old villa is open to the public and provides evidence of how far north the Roman Empire expanded. You will explore archways, corridors, and pillars, as well as a Roman-era swimming pool.
Buildings from the Middle Ages
Dante visited Lake Garda during the Middle Ages and would have witnessed much change happening there at the time. With the period of the Roman Empire behind them, the wealthy families of Lake Garda sought to build new architectural marvels. 
The Scaliger Castle of Malcesine is a visual masterpiece perched atop the colorful houses and sitting in front of the beautiful Dolomites mountains. Meanwhile, the Scaliger Castle of Sirmione, built in the 13th century, was built around the lake and so has beautiful blue water sitting within its structures. If you love glorious ancient buildings, look no further than a vacation to Lake Garda.
Hiking
This region of Italy is one of the most visited locations in the world by avid hikers. With so many countryside paths, mountain ranges, and lakefronts, there is plenty of Lake Garda to explore on foot. Parts are very steep, so it is not ideal for everyone, but seasoned hikers will love the unique terrains and spectacular views on offer.
Through hiking, you will be able to leave the hustle and bustle of Lake Garda and find peace among the mountain's summits. If you prefer to explore on two wheels rather than two feet, you will love the cycling opportunities in Lake Garda.
Is Lake Garda worth visiting or not?
Overall, there is something in Lake Garda for everyone, so it is definitely worth visiting. Whether you are into food, sports, sightseeing, or all three, you will love this special place. Lake Garda is best enjoyed during the summer months, though those wishing to hike or cycle are advised to visit during cooler times of the year, such as spring or autumn.
There are many towns and villages on or near the lake where you can stay. Also, these coastal towns are well-connected by bus and ferry lines, so you can take many day trips from your base. However you organize your trip to Lake Garda, we are sure that you will have a wonderful time that will stay in your memory forever.
Check out more articles about Lake Garda:
Hey there! Some links on this page are affiliate links which means that, if you choose to make a purchase, we may earn a small commission at no extra cost to you. We greatly appreciate your support!