Lake Garda is one of northern Italy's most sought-after destinations. From the huge lake with its picturesque views to the charming towns and villages that surround it, tourists flock year after year to enjoy la dolce vita. From incredible historical sights to unrivaled cuisine (this is Italy, after all) and excellent shopping opportunities, there are plenty of reasons to add Lake Garda to your Italian bucket list.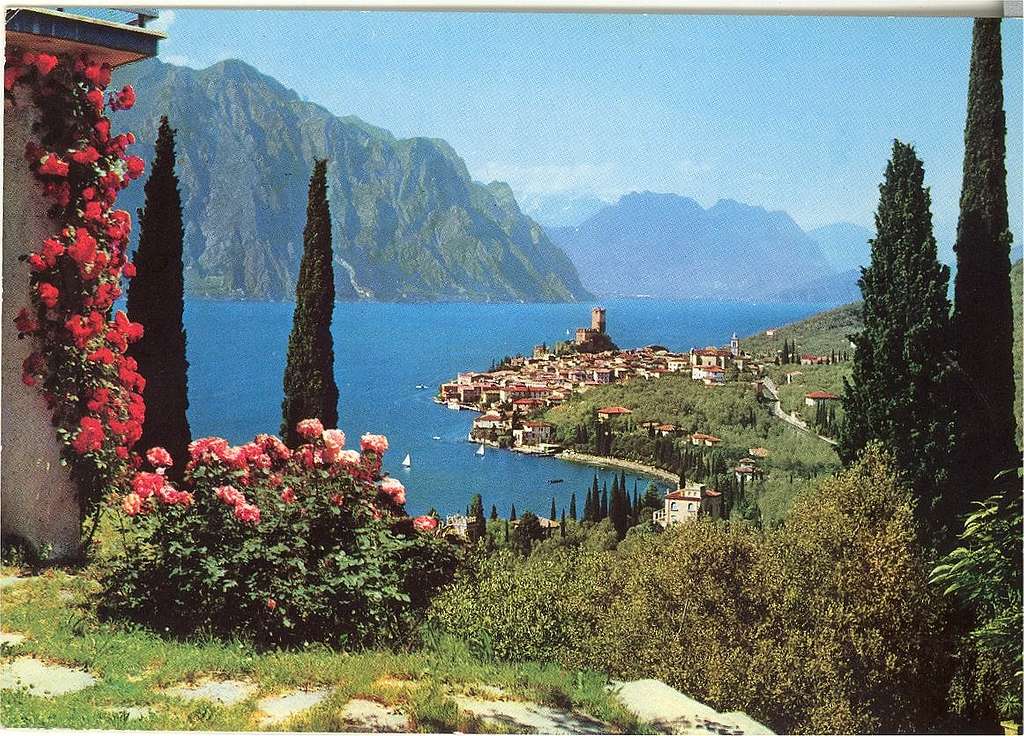 But before you plan your visit, you are probably wondering just how much a visit to this unique part of the world is going to cost and whether it is within your holiday budget. After all, it costs to enjoy that crystal-clear water and incredible mountain scenery. So, let's explore how expensive Lake Garda really is and ways to visit on a budget.  
How much does a holiday in Lake Garda cost?
The first thing every traveler should do before visiting a destination is to predict expenses. Sometimes, it is very hard to do so, especially if you don't have all prices available. Luckily, prices are very transparent in Lake Garda, so you can at every moment know how much will some activity or food cost you. Let's break down the average cost of a holiday in Lake Garda. 
Accommodation
Accommodation costs vary depending on the size, location, and luxuriousness of the accommodation you opt for. If you stay in a hotel with very basic amenities, you might be able to find somewhere for as little as 50 euros per night. For grand luxurious villas or 5-star hotels, you will be looking at hundreds of euros per night. The average price per night for an Airbnb in Lake Garda is between 100 and 170 euros, depending on which time of year you visit and the type of accommodation.
Food & drink
Naturally, your food and drink costs for the day will depend on which restaurants you visit and how much you eat. Starters here generally cost between 4 and 7 euros, and mains cost between 10 and 15 euros. Some cheaper dishes made with simple ingredients, such as bruschetta or marinara pizza, tend to be cheaper, costing around 5 euros.
In terms of drinks, wine and Italian classics such as Aperol Spritz are cheaper than imported drinks and spirits. In Lake Garda, you can get a glass of excellent wine for as cheap as 3 euros if you opt for a local one. Soft drinks usually cost between 2 and 5 euros in a cafe or bar. 
Transport
If you plan on traveling around several different parts of Lake Garda, you might find that public transportation is the most cost-effective option. Some bigger towns on the shore are connected by ferries, while almost all towns are well-connected by bus lines. They run several times a day back and forth but more frequently during the summer months. A one-way ticket for a ferry is 6.50 euros for adults and 3.60 euros for children, while the bus ticket depends on the length of your trip (2 to 7 euros on average).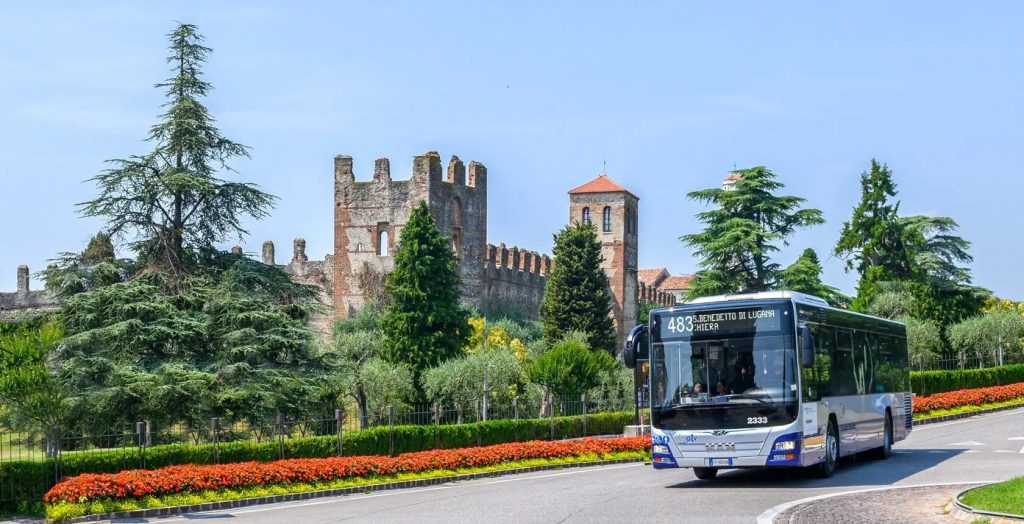 However, you can buy OneDay, the daily ticket valid on the entire Arriva network, and travel an entire day by bus for only 7 euros. If you want more freedom during your vacation, you can rent a car. The price of the car rental will be upwards of around 35 euros per day, depending on the company and the type of car. Aside from cars, there are taxis, which are relatively expensive, and a few train stations around the area. Trains cost upwards of 5 euros. 
Is Lake Garda more expensive than the rest of Italy?
Lake Garda is more expensive than some parts of Italy, especially the south, which tends to be cheaper. Destinations like Naples and the region of Puglia are budget-friendly while offering many of the draws that attract tourists to Italy in the first place, including amazing cuisine and spectacular sights. 
Despite having a higher price tag than some parts of Italy, Lake Garda is still slightly less expensive than some popular areas like Lake Como, Capri, Rome, and some of the Amalfi Coast. With proper budgeting and some tips and tricks on saving money while in Lake Garda, visitors can enjoy the beautiful lake without breaking the bank. 
How to save money in Lake Garda
Luckily, even though Lake Garda is one of the more expensive parts of Italy, there are a few easy ways you can save money. Here are our top tips. 
Travel out of season. Instead of visiting at the height of summer, when prices are at their highest, visit in less popular months instead, such as May or September. The weather should still be warm, but you will find accommodation and travel much cheaper. 
Choose local cuisine. Often, food and drink that's imported will be more expensive. Seek out restaurants that specialize in local cuisine as they won't have had to pay import fees, so the prices should be lower. 
Seek out cheap restaurants. Don't go to the first restaurant you see without shopping around for the best price, and don't go to restaurants right outside tourist sights if you are trying to save money. Instead, walk a few streets down from the attraction and find somewhere more affordable.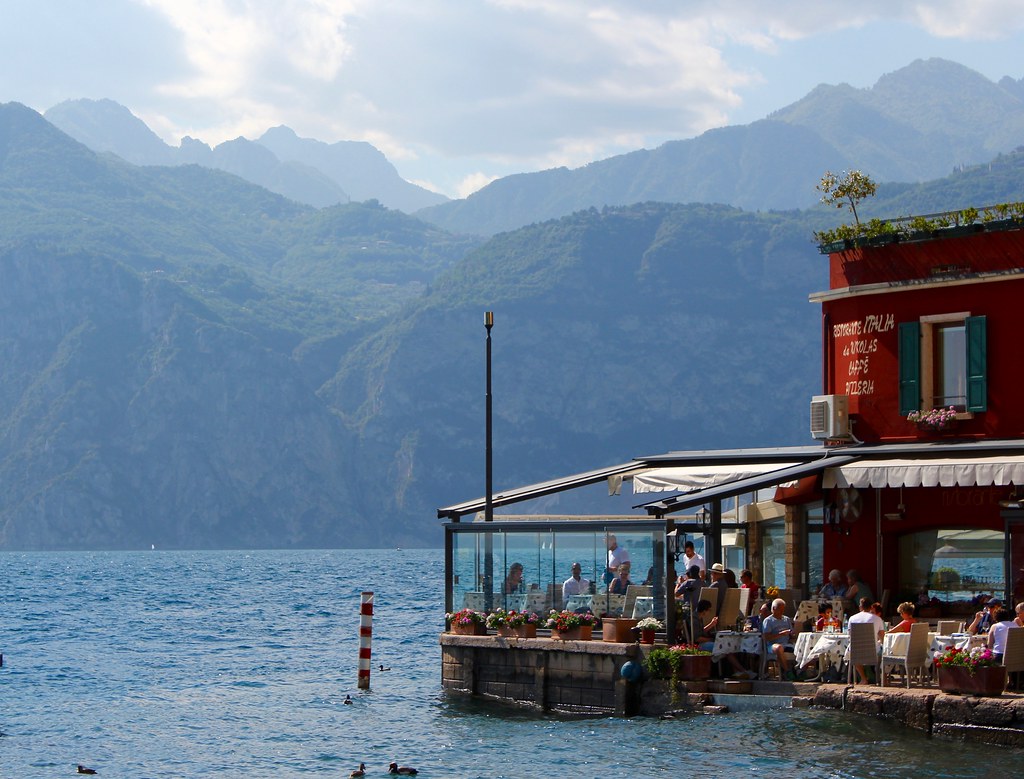 Find cheap accommodation. Staying in hostels or hotels with very basic amenities is one simple way to save money. If you plan on spending the majority of your time in Lake Garda outside of your hotel anyway, it won't matter too much if the amenities are basic.
Cook at home. If spending money on eating out is your main concern, look for an apartment or house (such as an Airbnb) that offers cooking facilities. That way, you can buy food and drink from the local grocery store and don't have to spend as much money at restaurants and bars. 
Walk as much as possible. While public transport isn't hugely expensive in Lake Garda, you can still save money by avoiding its use. If you are able to, walk to as many destinations as possible within the towns and villages you visit. Not only will it save you money, but you will be able to stroll down the charming streets of this popular Italian destination. 
Is Lake Garda expensive or not?
Given that Lake Garda isn't exactly a budget destination, you are probably wondering whether it is still worth adding to your bucket list. In our opinion, the answer is yes! Not only is Lake Garda home to some of Italy's (and the world's!) most unique and breathtaking views but there is also something to do here for every type of traveler. 
Whether you want to see historical sights, soak up beautiful views, or simply eat and drink your way around the town, you will find something you love. And despite prices being slightly higher here than in other parts of Italy and Europe, there are still plenty of steps you can take to make your trip budget-friendly. If you are keen to visit Lake Garda but are worried about money, don't be put off! With some tweaks to your spending and adequate forward planning, you will be able to enjoy the holiday of your dreams on a shoestring.
Check out more articles about Lake Garda:
Hey there! Some links on this page are affiliate links which means that, if you choose to make a purchase, we may earn a small commission at no extra cost to you. We greatly appreciate your support!