Set in the crystal-clear blue waters of Italy's Tyrrhenian Sea in the Bay of Naples lies Capri, an island so beautiful it is long been the go-to destination for many of the world's famous figures. Nowadays, Capri is known for its unique and rugged landscape, designer boutiques, and luxurious hotels. Visitors flock to Capri for homemade sandals, fresh limoncello, and to shop some of Italy's biggest names in fashion. You can even enjoy taking a stroll down its coastline, which draws in luxurious yachts.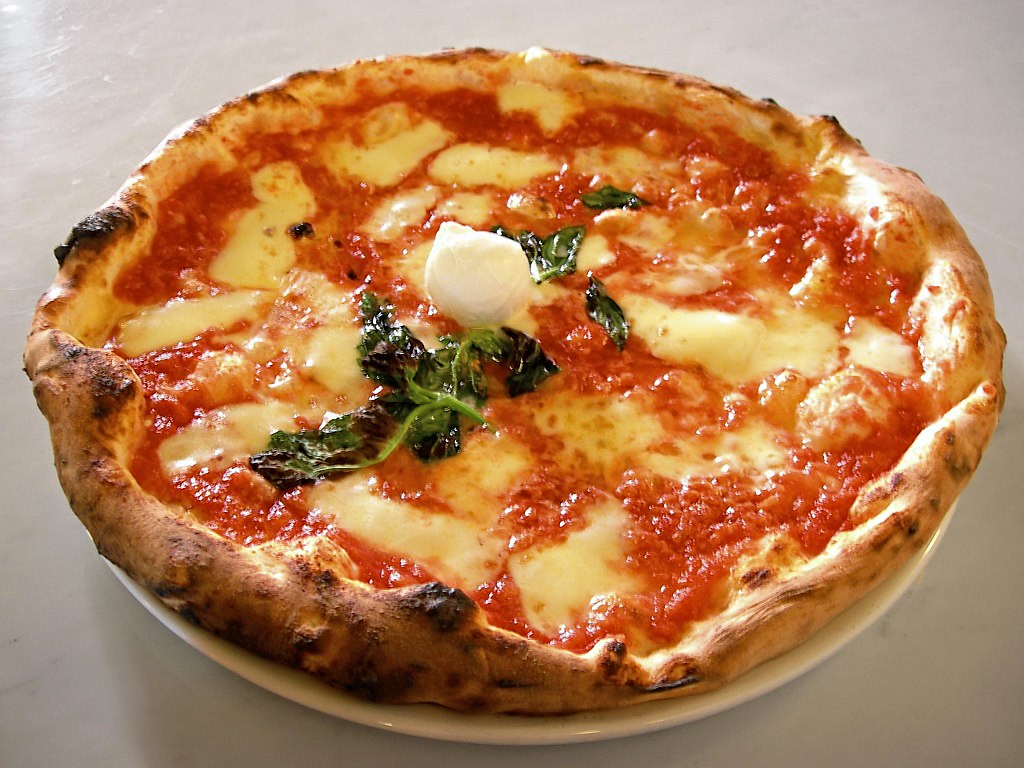 Just like the rest of Italy, Capri is also known in particular for its delicious food. From ravioli caprese, one of its regional dishes, to filled zucchini flowers, Capri has plenty of its own specialties. But there is one thing that most visitors flock to Italy to taste, whether youngsters or adults. The pizza! Pizza is traditionally served in pizzerias, restaurants which specialize in this classic Italian dish. It is a casual yet delicious dish that can be enjoyed for lunch and dinner, or even a snack.
To make things easier for your trip to Capri, we have assembled a list of the best pizza places in Capri. Here, you will find Italian classics as well as regional specials produced using the freshest and tastiest ingredients on the island. So grab your forks, and let's eat (with our imaginations for now, at least)! Here is where you can eat the best pizza in Capri:
(This article contains 5 pizzerias in Capri, which are best in our subjective opinion. The order of the pizzerias is not related to the quality they offer. Every pizzeria has its pros and cons, so choose the one based on your personal preferences.)
La Focacciera Capri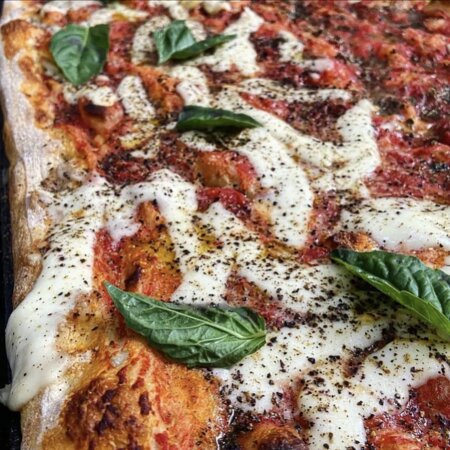 Looking for tasty authentic food, friendly service, and a great range of pizzas, all served up in a beautiful setting on the stunning island of Capri? If so, then you will love La Focacciera. This restaurant offers both focaccia (as the name suggests) and pizza, available in classic Italian flavors, as well as specials that are unique to this restaurant. You can opt for a pizza or focaccia with a tomato base or a plain white base, whichever is your preference. 
 Visitors praise the Caprese topping option, which, as the name refers to, is local to the island. Vegetarians will be thrilled to hear this combination is also suitable for them! Reviewers also praise how kind and friendly the staff is, with many visitors saying they have been warmly welcomed by people working there.
Once you have enjoyed one of the many delicious focaccias or pizzas, you can wash it all down with a tasty glass of limoncello, one of the island's trademark drinks. The best part? Despite how desirable not only the food but also the location are, La Focacciera's prices are seriously reasonable, especially compared to some other eateries on the island. You can visit this lovely place every day from 9:30 AM (9:30 hours) to 8:00 PM (20:00 hours).
Location: Piazzetta Fontana 63
Website: no website
Distance: 800 meters (0.5 miles) from the center of Capri
Phone: +39 366 319 0146
Lo Sfizio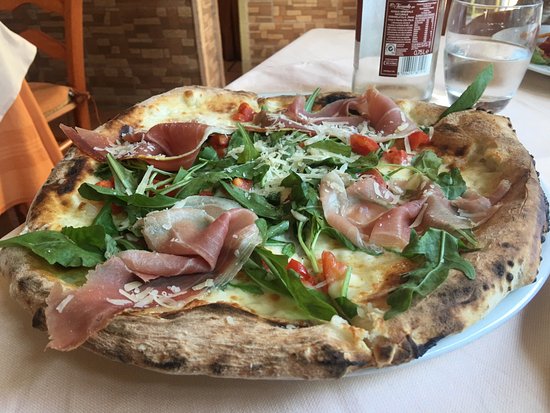 Lo Sfizio is a popular restaurant in Capri where you can try authentic pizza in a friendly environment with a beautiful outdoor piazza and delightful staff. It has long been a classic in Capri, opening its doors to locals and visitors alike in search of the perfect dish to round off a busy day exploring the island. The restaurant is located in the area of the island that the locals call Tiberio, which lies halfway between the Piazzetta and Villa Jovis.
 The atmosphere is bustling and friendly, with outdoor seating allowing you to enjoy a balmy Capri evening while you eat delicious food. It is suitable for everything, from a fun-filled family dinner to a candlelit romantic date. The menu is based on traditional Capri recipes, so you can expect many of the dishes to have been made with fresh ingredients from the island. At Lo Sfizio, you can try the classic ravioli caprese filled with ricotta, parmesan, and marjoram.
Alternatively, if you are in the mood for fish, there are plenty of seafood dishes caught in the waters around Capri, or vegetarians can enjoy a classic Italian aubergine parmigiana. But the real star of the show is, of course, the pizza. Lo Sfizio serves up tasty pizzas cooked in a wood-fired oven with a range of toppings, including meat, seafood, and vegetables.
The reviews speak for themselves, with visitors praising the range of delicious pizzas on offer, the friendly staff that simply can't do enough to help those eating at Lo Sfizio, and the high quality of the ingredients. Keep in mind that Lo Sfizio is only open during the season, which means it is closed from 31st October to 31st March. Furthermore, the restaurant is open every day except Tuesday from 12:00 PM (12:00 hours) to 3:00 PM (15:00 hours) for lunch and from 6:30 PM (18:30 hours) to 12:00 AM (00:00 hours).
Location: Via Tiberio 7/e
Website: LoSfizioCapri.com
Distance: 750 meters (0.5 miles) from the center of Capri
Phone: +39 081 837 4128
Sciue' Sciue'
When there are regular queues for a restaurant, it is usually a good sign that there is something worth queuing for. This is the case for the delightful Caprese restaurant, Sciue' Sciue'. This picturesque spot makes the ideal setting to catch up with friends over pizza or even for a romantic dinner date. As well as having an authentic vibe, the prices of Sciue' Sciue' are reasonable, with visitors expecting to pay around 10 euros for a pizza, with a little extra added for expensive ingredients such as certain meats or seafood. 
The pizza is perfectly proportioned, with a thin, crispy center and a light, fluffy crust. Toppings range from simple classics like Margherita to more adventurous options, such as spicy meat pizzas. If you are not in the mood for pizza, there are plenty of other options, including delicious ravioli, the type of pasta that the island is arguably most famous for.
You can also indulge in a delicious yet simple Caprese salad made with slices of mozzarella and tomato. Tomato has never tasted as fresh as it does here at this authentic Caprese restaurant. When it comes to drinks to wash your food down with, you will find an exceptional range of wine at this restaurant, with a focus on local classics that allows the owners to keep prices cheap. Then there is the service.
If you are looking for a restaurant where you feel right at home from the moment you enter, you will adore this one. From delicious pizza to friendly and speedy service, there is nothing to dislike. Sciue' Sciue' is open every day from 12:00 PM (12:00 hours) to 2:30 PM (14:30 hours) for lunch and from 7:30 PM (19:30 hours) to 9:30 PM (21:30 hours) for dinner. Keep in mind that this restaurant is open only for lunch on Wednesday.
Distance: 2.5 kilometers (1.5 miles) from the center of Capri
Phone: +39 081 837 2068
Al Buco Food & Wine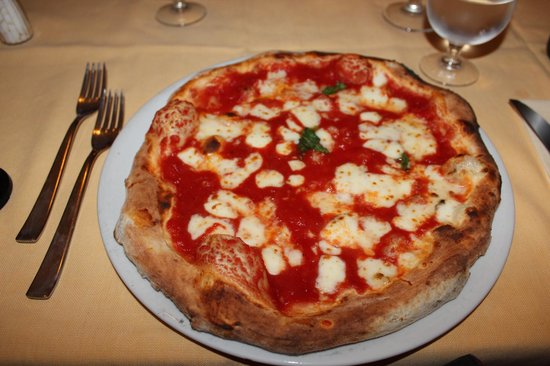 Located in Anacapri, Al Buco Food & Wine is a cozy, authentic eatery that serves tasty pizzas along with other regional specialties and Italian classics. Anacapri, where the restaurant is situated, is a comune on the island of Capri that is located slightly higher than the rest of the island. If you plan on visiting Anacapri during your stay and are wondering where to eat, look no further than Al Buco. 
The atmosphere is warm and welcoming, with friendly staff that are willing to help you with any query you might have about the drinks or dishes on the menu. You can tell that the staff at this authentic restaurant truly pour their heart and soul into not only the food they create but the service they provide, too. Now, let's get down to the important stuff, the pizzas!
You will find classics here, such as the Marinara and Diavola as well as creations unique to this pizzeria. The pizzas are fresh, tasty, and sometimes even attract queues from the locals, which is a great sign! Plus, the chef makes the pizzas in a wood-burning oven in front of you, so you will enjoy a truly unique culinary experience, too. 
If you want to try something a little different from pizza, the good news is there are plenty of other dishes to choose from. There are pasta dishes, risottos, and some very delicious sandwiches (panini). They even do takeaway pizzas, so you can pick up something on the go if it is more convenient for you! Al Buco restaurant is open every day except Monday from 9:00 AM (9:00 hours) to 11:00 PM (23:00 hours). On Sunday, it is open from 9:30 AM (9:30 hours) to 3:00 PM (15:00 hours).
Distance: 2.5 kilometers (1.5 miles) from the center of Capri
Phone: +39 081 837 1970
Ristorante Panorama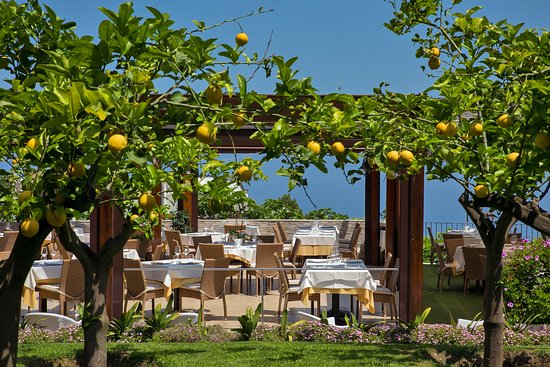 The word panorama perfectly suits this restaurant because that is exactly what you get, breathtaking panoramic views of the island of Capri. Its vibrant terrace is great for catching the sunlight at lunchtime or watching the sunset while you eat dinner. Ristorante Panorama boasts typical Caprese dishes, but with a contemporary twist, so you won't feel like you are eating the same old dishes.
If you are not in the mood for seafood or a pasta dish, you will simply adore the Neopolitan pizza offered by this friendly restaurant. It is cooked in a wood oven and leavened for a while to ensure the dough stays light and soft. The pizzas on offer here include most of the best-known toppings, such as Marinara, Capricciosa, and Ortolana. 
We recommend treating yourself to a starter, too, so you can enjoy some Caprese classics as well as your tasty pizza. Antipasti options include a typical Caprese salad, eggplant parmigiana, and grilled octopus. If you are in the mood for fish, there is no better place to enjoy it than Capri, where you can see the same sea your food comes from. 
When it comes to drinks, you can choose from either a thirst-quenching soft drink or a delicious glass of wine from local vineyards made with fresh, high-quality grapes. Thanks to the upmarket setting, this restaurant functions as a great spot for celebrating a milestone, such as a birthday or anniversary. Ristorante Panorama is open every day from 12:00 AM (12:00 hours) to 2:30 PM (14:30 hours) and from 7:00 PM (19:00 hours) to 11:00 PM (23:00 hours).
Distance: 350 meters (0.2 miles) from the center of Capri
Phone: +39 081 837 5290
Where to find the best pizza in Capri?
Capri is a luxurious vacation destination, so it is no wonder that there are many great restaurants and pizzerias there. It is located in the Campania region which is the birthplace of pizza. Therefore, if you want to eat something delicious and authentic, pizza is a great choice. Most of them on the island are prepared in a Neapolitan way, which means they are very light, soft, and full of flavors. Almost every restaurant here offers pizza, but we compiled the list of restaurants we liked the most.
We guarantee that every pizza in Capri is better than those offered in some other popular Italian cities. So, there you have it! The next time you are in Capri and in the mood for a pizza, whether it's a meat, seafood, or vegetarian one, you know exactly where to go! You will enjoy welcoming service, delicious food, and wine and liquors from around the region. Buon appetite!
Check out more articles about Capri:
Hey there! Some links on this page are affiliate links which means that, if you choose to make a purchase, we may earn a small commission at no extra cost to you. We greatly appreciate your support!