It could be easily argued that out of all the islands and resorts in Italy, Capri is both the most beautiful and most historic. Famous for its glittering blue coastlines, dramatic rock formations, and mountainside villas, Capri is one of Italy's leading holiday destinations for both tourists and celebrities.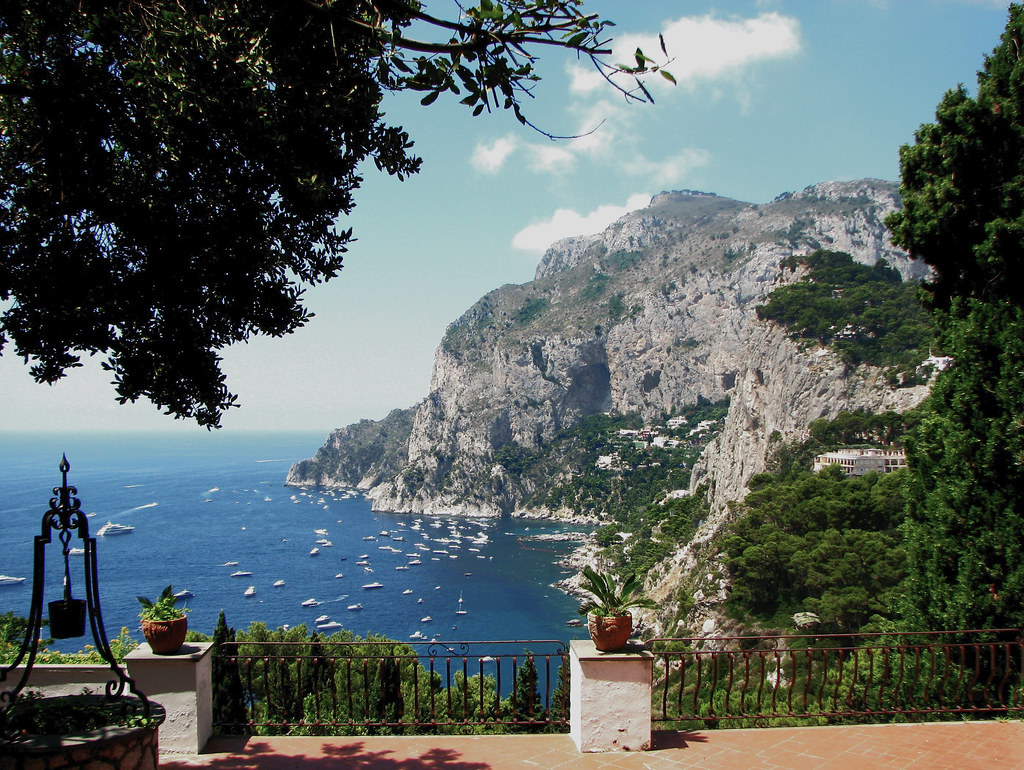 Commonly referred to as the Island of Mermaids, Capri has been a popular tourist location since at least the Roman era. Nowadays, the island has a little bit of something for everyone, with a fine selection of local wines, sublime harbor views, hidden grottos, luxurious boat cruises, and a lively summer nightlife being just a few reasons worth a visit.
Even though Capri is a highly desirable holiday spot, getting there is not as easy as you might think. With no airport on the island or outside vehicles allowed, making your journey to Capri is an adventure and memorable event all of its own. The following guide will not only help you on your way but also show you the best routes to get there. So, with that being said, let's get started!
How To Get To Capri From Naples
Naples is perhaps the easiest and best way to reach the island of Capri for a couple of reasons. For starters, it is not the closest city to the island geographically but has its airport located near the city, meaning that finding transport from the airport to the coast is a piece of cake.
Another reason why Naples is one of the best ways to get to Capri is that the ferry service runs there all year long, and not just throughout the summer months like some other places do. In Naples, there are multiple ferries that travel to the island around 10 times each day. The earliest ferry departs Naples at 7:00 AM (7:00 hours), while the last departure of the day is 8:00 PM (20:00 hours).
There are 2 ports to get the ferry from, the Calata Di Massa and the Molo Beverello, both of which have train and bus services. The Calata Di Massa is known as the slower ferry port, where you can enjoy the scenery on the way, while the Molo Beverello is the faster option.
Depending on the time of day and ferry you choose, you can expect to arrive in Capri from Naples in less than an hour. The average price of a ticket is around 25 euros per person, and with tickets available on-site or online, there is no need to worry about booking in advance.
How To Get To Capri From Sorrento
Known for its citrus fruits and fresh lemon groves, Sorrento is a small coastal located less than 2 hours south of Naples. It is the closest town to Capri, to which a ferry ride between the only two takes between 20 – 30 mins.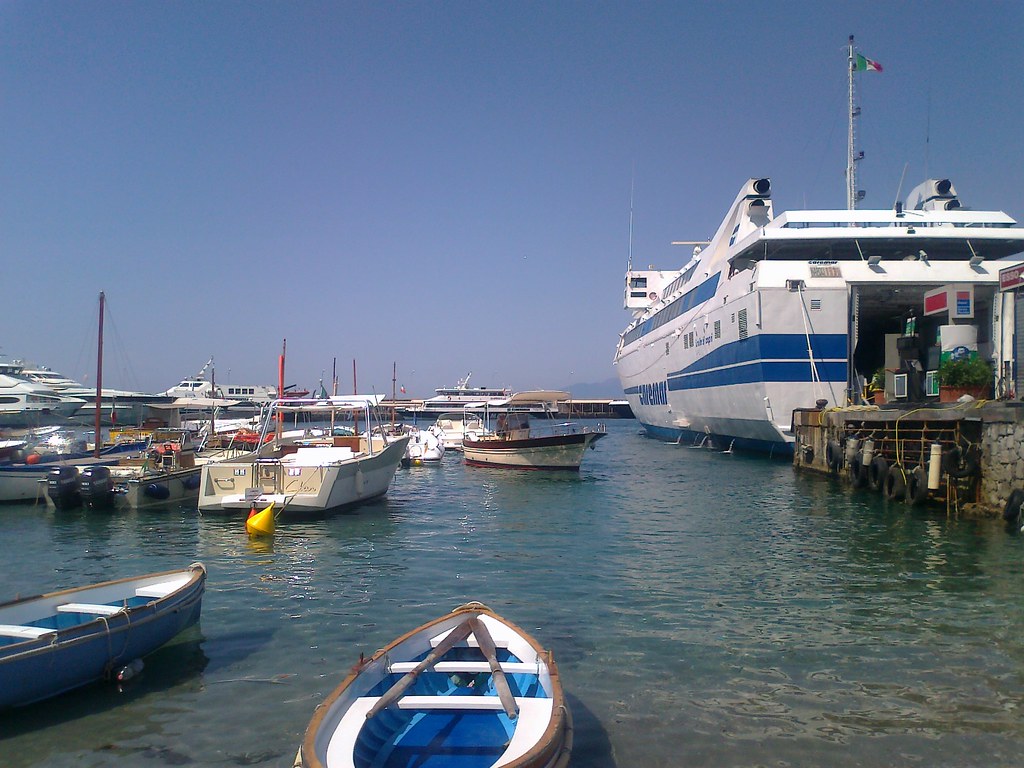 The scenic town of Sorrento itself can be reached in several ways. From Naples, the two quickest ways are by ferry or train. The ferry runs 3 times a day and takes around 45 minutes. This is a great way to travel if you want to take in all the sights the Sorrento coast has to offer.
The train trip is slightly longer but also the slightly cheaper option. An average ticket only costs around 10 euros, and the route runs along the coast, so you will get to enjoy some great seaside views either way. If you are driving from Naples by car, the trip is a little longer, at about 90 minutes, and will take you through Pompeii. If you come from the south or east, you can pass through Salerno, where there are taxi and ferry services readily available.
Once in Sorrento, finding a boat ride to Capri is easy. If you are feeling extra adventurous, you could even hire a private boat ride or rent a vessel for yourself to steer if you have the means to do so or are just traveling to Capri for a day or two.
How To Get To Capri From Rome
Despite not being the most particular way to get to Capri, many people take the trip to the island this way every year. Doing so is a great way to enjoy both the incredible sights and bustle of Italy's Holiest city and then round up your holiday by spending a few days in the blue grottos of Italy's most picturesque island paradise.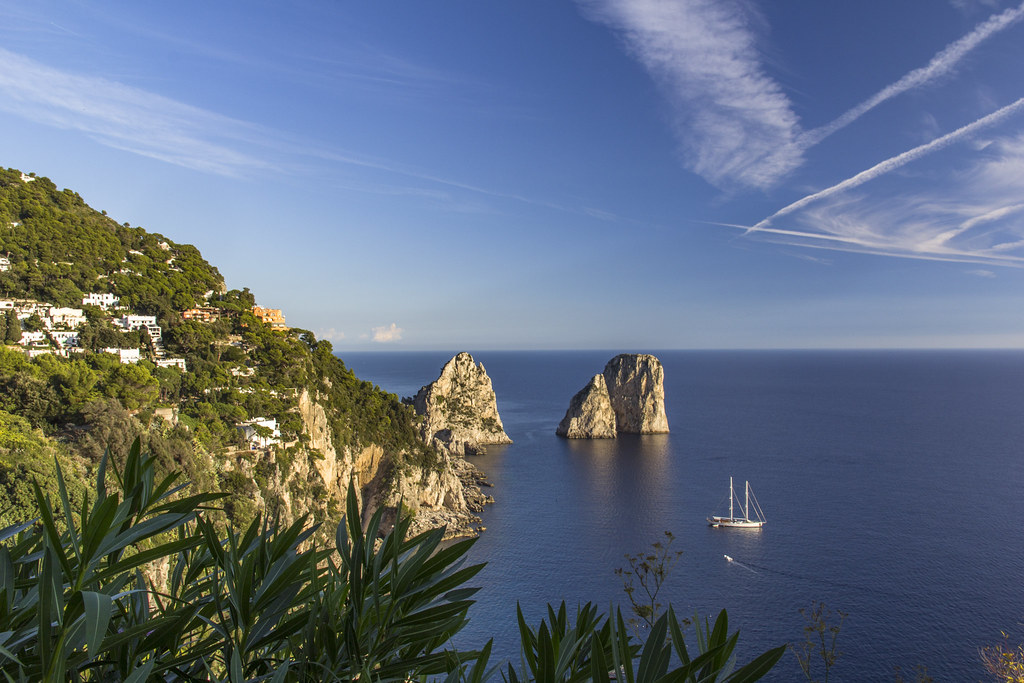 There is a direct ferry from Rome to Capri, however, these are mostly only day trip tours. This is an excellent choice if you are looking to spend a whole day on the water, but is by no means the quickest or best way to reach the island.  
Most travelers looking to get from Rome to Capri take the train to Naples and go from there. From the Roma Termini central train station, the Intercity and Interegionali trains both go to Naples. The Intercity is the most common train and takes about 2 hours to get to Naples. The Interegionali is somewhat cheaper but takes nearly twice as long.
There is also the Eurostar Freccarossa train. It is the most expensive option but only takes around 1 hour. Upon arriving at Naples train station, you will be able to find connecting trains or shuttles that will take you to the port and connect you to a ferry that will have you to Capri in no time.
How To Get To Capri From Florence
Getting directly to Capri from Florence is not something commonly attempted, but it can be done. This is the alternative route some tourists might consider only if they are driving into Italy from outside the country.
If you are traveling by car, transferring to a train or ferry is probably still your best bet. There are trains from Florence to Naples that are easy and affordable. Don't forget, outside cars are not allowed on Capri anyway unless by special circumstance, so you will have to leave your car behind at some stage.
If you are intent on driving all the way, the trip takes around 5 hours to reach Naples and about 6 hours to reach Sorrento. From here, you can store your car in a car park or allotment and jump on the next ferry to Capri, where the warm sun and a Limoncello Di Capri await you.
Check out more articles about Capri:
Hey there! Some links on this page are affiliate links which means that, if you choose to make a purchase, we may earn a small commission at no extra cost to you. We greatly appreciate your support!