If you are looking for stunning weather, sandy beaches, superb food, and a romantic setting this holiday season, there is no better place to find it than in Capri. Located in the beautiful Campania region of Italy just off the bay of Naples, the island of Capri is famous worldwide for its breathtaking natural beauty and its energetic and high-spirited atmosphere. Not only is Capri one of the most highly-sought after holiday spots in all of Europe, but it is also one of the most secluded.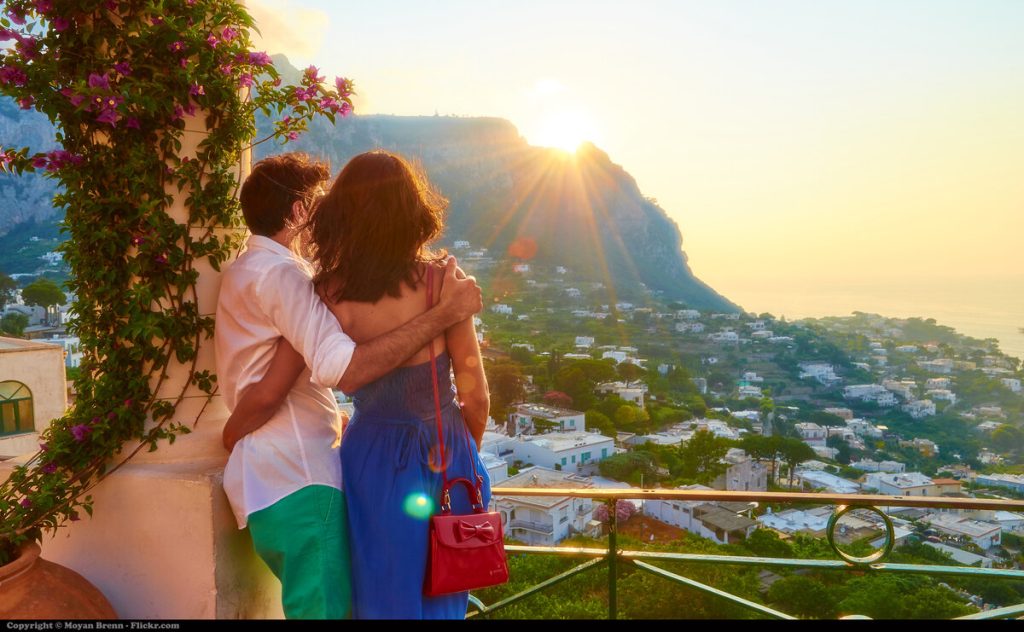 This unique dichotomy of exuberance and tranquility provides visitors with a wide assortment of things to do that is bound to satisfy all comers, whether you are looking for a holiday filled with excitement, leisure, indulgence, or a mix of all three. As a venue for romance, Capri is unmatched. Every year, thousands of couples flock to the island paradise to strengthen their bond with each other and ignite the unquenchable flame of love.
Every great romance needs the right scenery, and Capri has you covered there. Meanwhile, every successful romantic date needs some degree of planning beforehand, and this can be difficult. To ensure that you have the best experience possible during your stay, this article contains some helpful suggestions that will guarantee you get the most out of the trip. Here are all the romantic things to do in Capri:
First-Class Dining At Its Finest
One of the first things people will always ask you after returning from a vacation is, "So, how was the food?". Thankfully, Capri is among the top resorts in all of Italy when it comes to excellent eating establishments, many of which have exquisite views to match. A trip to the island will result in more than a few memorable meals as well as a couple of delightful stories to go alongside them.
Dining in Capri has been praised by food connoisseurs and critics for its relaxed vibe and abundance of quality, including several Michelin-star restaurants. According to several restaurants review websites and travel blogs, some of the consensus best places to eat are Da Paolino and its lemon groves, Ristorante Bagni Tiberio located by the beach of emperor Tiberius' favorite bay, the bird's eye view at La Palette, and Lo Smeraldo in Marina Grande, with its fresh seafood and unbeatable beachside view, to name just a few.
In regards to peak romantic options, the L'Olivo restaurant in Capri Palace is a premier choice and boasts 2 Michelin stars to its credit. If this is out of your price range, though, some other spots known for their quality and romantic vibe are; the rooftops of Le Monzù, the cliffside terrace at Riccio, and the elegant décor of JKitchen. As far as local delicacies are concerned, Capri also has a number of 'homegrown' dishes that will leave a lasting impression long after being eaten.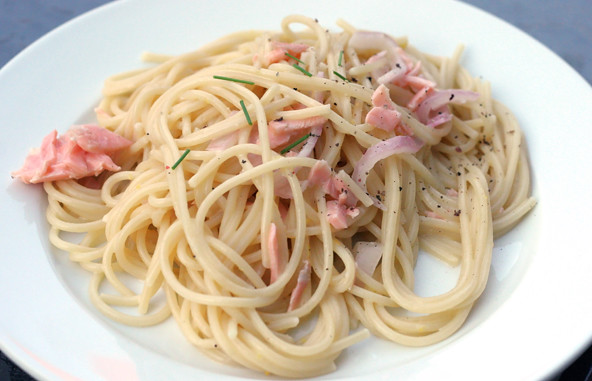 Some must-try dishes include; the Capri special Ravioli Capresi, the lemon spaghetti, and the mouthwatering Torte Capresi cake. And if Zucchini is your thing, the fried Zucchini blossoms are an awesome culinary experience. When you have finished all that, don't forget to wash it down with a refreshing glass of Limoncello.
Visit The Enchanting Blue Grotto 
The Blue Grotto is the crown jewel of Capri. It is a hidden sea cave, the inside of which shimmers blue due to the rays of the passing sun. The entrance to the cavern is so secretive that to enter it, travelers must crouch down in a small row boat, but once inside, the cave opens up greatly. This results in a tremendous 'wow' factor upon arriving at the site. This glistening underwater grotto has been a location of interest for thousands of years and was a popular swimming spot as far back as the Roman era.
In ancient times, it was a favorite destination for Roman emperors and was decorated with ornate statues. According to legend, the brilliant blue water also hides a darker side and is the home of monsters and other mythologic supernaturals such as mermaids, nymphs, and ghosts. Whether true or not, the cave does hold one or two natural elements of danger, which add to the excitement, it is ultimately very safe, though, so there is nothing to worry about.
The boat ride to the Blue Grotto takes around 2 hours to reach from the port of Marina Grande, with prices starting at around 20 euros. This is the most popular and straightforward way to reach the grotto, as many boats travel there several times a day. The Blue Grotto can also be reached by bus that departs from Anacapri and stops by the cave. From there, you can walk the steps down to the sea and take a small rowboat to the cave. Whichever option you choose, it will be an incredibly memorable and romantic journey.
Take A Private Boat Tour 
One of the most romantic things to do in Capri is taking a private boat tour. Speaking of boat tours, Capri offers a wide array of fantastic tours that voyage all over the azure island and beyond. Whether you are looking for a private tour of the grotto, a day trip around the island, or just a romantic outing in a traditional Capri-style boat, you are spoiled for choice in Capri when it comes to high sea getaways. Guided tours come highly recommended for first-time travelers and are the best way to get to know the island.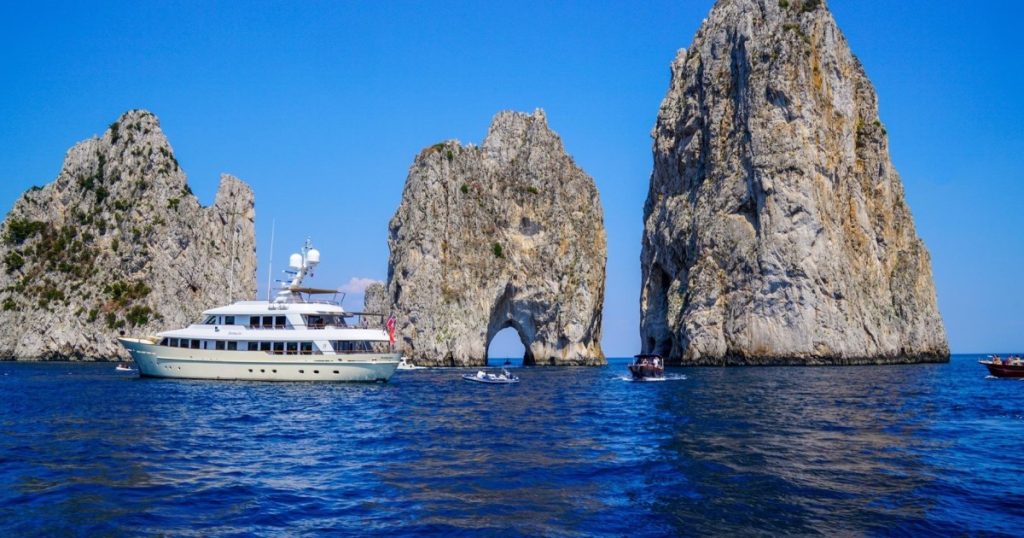 Many of these are family-run boats that have lived on the island and they are telling its story for generations. Depending on your budget there are both private and group tours. The price of a group tour starts at around 140 euros whereas the price of a private tour is more expensive, starting at roughly 300 to 400 euros. Based on the number of people, a group tour works out a lot cheaper, and with a bit of luck you might have the boat all to yourself anyway, depending on the time of day/year.
Another maritime activity popular amongst tourists is to go one step further and take a boat tour all over the Amalfi Coast and the Gulf of Naples. There are so many choices in this regard that you will never get bored. You could hop on a cruise to sunny Sorrento one day and then just as easily jump on a ship to the cliffs of Positano the next. If you are feeling even more adventurous, you could also rent your own boat for the day with no license required in most cases. This is the 'must-try' way to get around if you are looking to travel and see Capri in style.
Visit The Attractions
Once you have seen all the attractions from the vantage of the sea, you will want to visit many of them up close. Luckily enough, Capri and the surrounding areas have a rich and interesting history that is both incredibly romantic and for the most part easily accessible. The island is said to have been first inhabited by the Greeks in the 8th century B.C. The name Capri is believed to be derived from the Greek word 'Kapros' which is roughly translated to Wild Boar in English.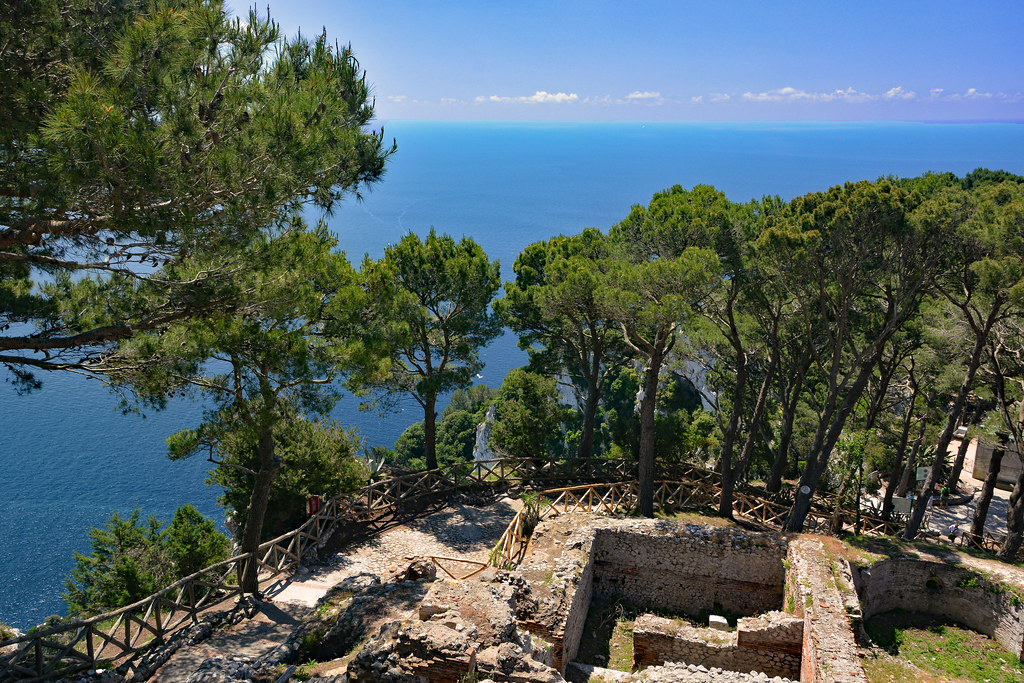 Another origin is that it derives from the Latin word 'Capreae' meaning Goats. The fortified walls of the Greek Acropolis still remain on the island but are one of the only remnants left from this period. Capri was then re-established by the Roman emperor Caesar Augustus in 29 B.C., where it became the resort villa it continues to be to this day.
With so many great historic sights to enjoy on the island from many periods throughout history, it is hard to mention them all here. Our suggestion would be to pick out the ones that appeal to you the most and go from there. If history is your thing, the ruins of Emperor Tiberius' Villa Jovis are a must-see, as are the Gardens of Augustus.
Anacapri
Anacapri is the location of many of Capri's finest attractions and is an absolute favorite for romantic souls. Monte Solaro is the highest peak in all of Capri and provides a breathtaking panoramic view of the island. There is also the Villa San Michelle museum built in the 19th century in the ruins of an ancient chapel. Anacapri is also the location of the famous Marina Piccola, a favorite spot for painters such as Albert Bierstadt, and the supposed location where Odysseus was lured by the call of the sirens in Homer's epic of the Odyssey.
Other than this, Capri is also the abode of several medieval architectural marvels. The 14th-century masterpiece known as the Charterhouse of St. Giacomo is the finest you will see, while the historic center of Anacapri and the Casa Rosa are equally impressive. The busy square of Piazzetta is also worth visiting for its lively markets and cafes. Whatever you choose and wherever you go in Capri, romance, wonder, and sunshine won't be far behind.
Check out more articles about Capri:
Hey there! Some links on this page are affiliate links which means that, if you choose to make a purchase, we may earn a small commission at no extra cost to you. We greatly appreciate your support!