Are you planning a trip to Sorrento but unsure whether it's worth visiting? In this comprehensive guide, we will provide you with all the information you need to decide whether Sorrento is the right destination for you. From its picturesque coastline and rich history to its delectable cuisine, Sorrento has something to offer every kind of traveler. So, let's dive in and explore what this beautiful coastal town has to offer.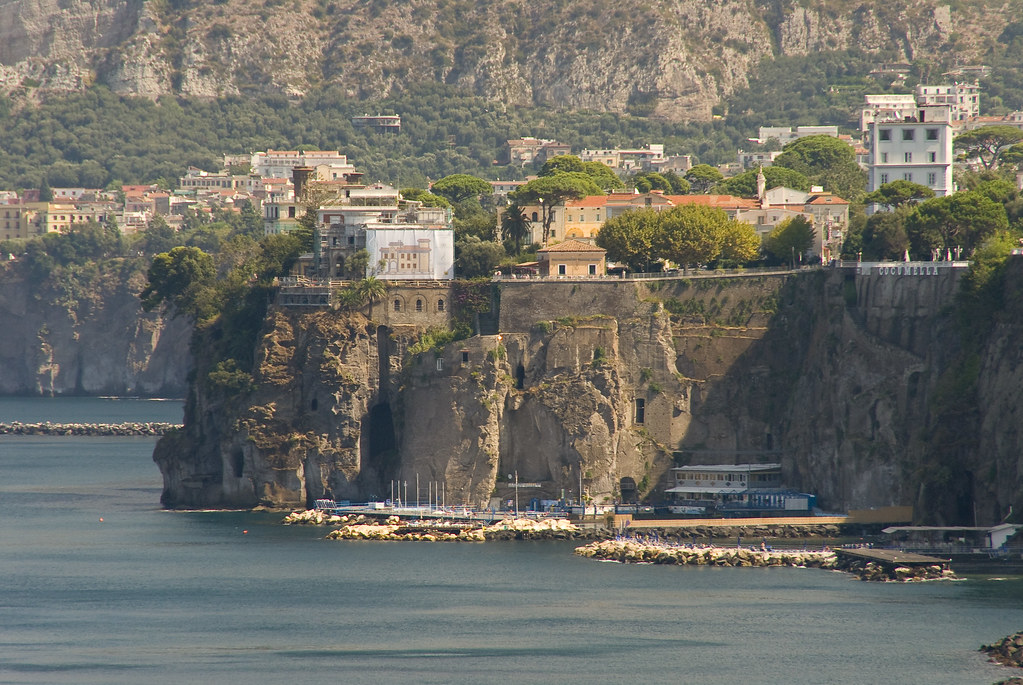 Sorrento is a beautiful coastal town located in the Campania region of Italy, overlooking the Bay of Naples. With its stunning scenery, rich history, and delicious food, it's no wonder that Sorrento is a popular tourist destination. However, is Sorrento worth visiting at all?
Top Attractions in Sorrento
From its picturesque fishing village to its bustling main square, there is no shortage of things to see and do in Sorrento. Here are some of the top attractions in Sorrento that are worth visiting:
Marina Grande – This charming old fishing part of the town is a must-visit destination in Sorrento. With its colorful houses, narrow streets, and traditional fishing boats, it's a great place to take a leisurely stroll, enjoy fresh seafood at one of the many restaurants, or take a boat tour to explore the beautiful coastline.
Piazza Tasso – Named after the famous Sorrentine poet Torquato Tasso, this bustling square is the heart of Sorrento. Surrounded by cafes, restaurants, and shops, it's a great place to people-watch, enjoy a gelato, or take a guided walking tour of the city.
Il Vallone dei Mulini – This deep ravine is a hidden gem in Sorrento, offering stunning views of the city's historic center and the surrounding cliffs. The gorge was once home to several mills that used the water from the nearby river to grind wheat and other grains.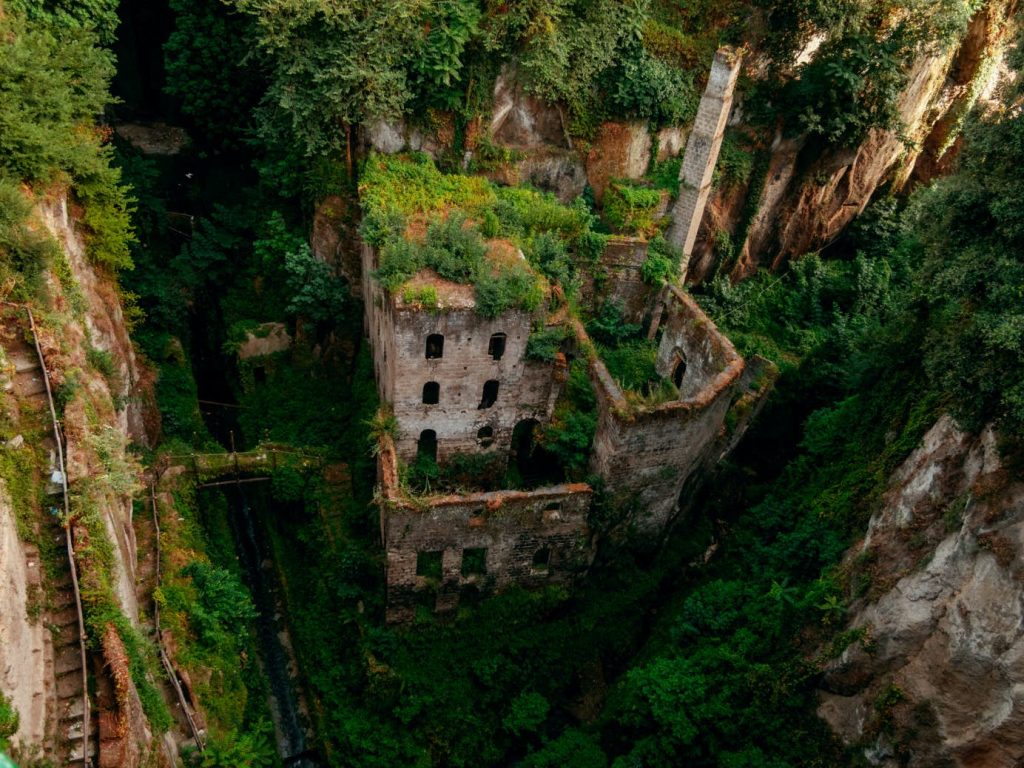 Corso Italia – Sorrento's main shopping street is a great place to find high-end boutiques, artisan shops, and souvenir stores. Whether you are looking for designer clothing, handmade ceramics, or locally produced limoncello, you are sure to find something to suit your taste.
Museo Correale di Terranova – Housed in a beautiful 18th-century villa, this museum is a treasure trove of art, antiques, and artifacts related to Sorrento's history and culture. Highlights include a collection of ancient Roman statues, a display of traditional Sorrentine ceramics, and paintings by famous Italian artists.
Duomo di Sorrento – This beautiful cathedral is dedicated to Saint Philip and Saint James and features a stunning baroque facade, frescoed ceilings, and a crypt that contains the remains of Saint Antoninus of Sorrento. The church also houses several works of art, including a painting by Francesco Solimena.
Villa Comunale – This public park is a great place to relax and enjoy the views of the Gulf of Naples, Mount Vesuvius, and the Amalfi Coast. The park features a panoramic terrace, a small amphitheater, and several fountains and sculptures.
Bagni della Regina Giovanna – This natural swimming pool is a hidden gem in Sorrento, accessible by a short hike from the city center. Surrounded by cliffs and crystal-clear waters, it's a great place to swim, snorkel, or sunbathe in peace and quiet.
Chiostro di San Francesco – This beautiful cloister was once part of a 14th-century monastery and is now used as a venue for concerts, exhibitions, and cultural events. With its elegant columns, arches, and palm trees, it's a great place to escape the hustle and bustle of the city and enjoy some peace and quiet.
Marina Piccola – This small marina on the southern side of Sorrento offers stunning views of Mount Vesuvius and the Sorrentine Peninsula. It's a great place to take a boat tour, go swimming, or enjoy a romantic sunset with your loved one.
Best Hotels in Sorrento
If you are planning a visit to Sorrento, you will want to make sure you are staying in the best possible accommodations. Luckily, Sorrento has plenty of options to choose from. One of the top-rated hotels in Sorrento is the Grand Hotel Excelsior Vittoria, which boasts stunning views of the Bay of Naples and a luxurious spa.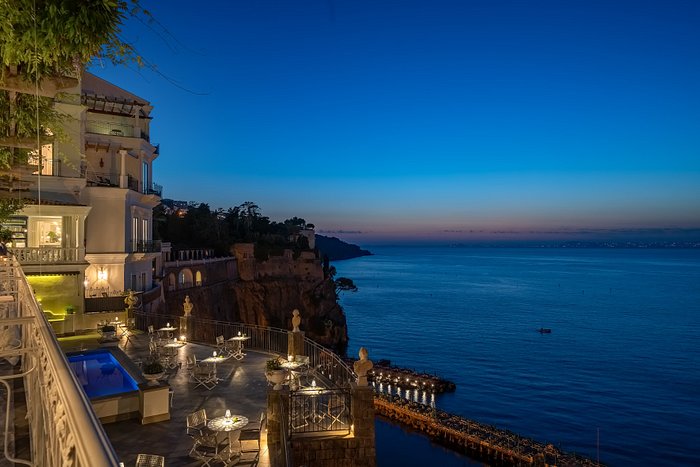 The Hotel Bellevue Syrene is another popular choice, with its prime location near the historical center and beautiful sea views. For those looking for a more budget-friendly option, the Hotel Villa Maria is a great choice. This charming hotel is located just a short walk from the town center and offers comfortable rooms at an affordable price.
Must-Try Food in Sorrento
No trip to Sorrento would be complete without trying some of the local cuisines. Sorrento is known for its delicious seafood dishes, including spaghetti alle vongole (spaghetti with clams) and frittura di paranza (mixed fried seafood). For something sweet, be sure to try the local specialty, limoncello. This sweet, lemon-flavored liqueur is made using locally grown lemons and is the perfect way to end a meal.
Is Sorrento worth visiting?
In conclusion, Sorrento is definitely worth visiting. With its stunning coastline, rich history, and delicious food, there is something for everyone in this beautiful coastal town. Whether you are interested in exploring the town's historic landmarks, taking in the natural beauty of the region, or simply relaxing by the sea, Sorrento has something to offer. So what are you waiting for? Book your trip to Sorrento today!
Check out more articles about Sorrento:
Hey there! Some links on this page are affiliate links which means that, if you choose to make a purchase, we may earn a small commission at no extra cost to you. We greatly appreciate your support!