A trip to the Amalfi coast is sure to be a dazzling experience like none other. The region, just 50 kilometers long, is packed with beautiful villages and their pastel-colored houses, rocky coasts, and massive, jagged cliffs. There's not one moment where the view isn't absolutely stunning.
Due to its cultural significance, the region has grown exponentially as a tourist hotspot in recent decades. It was even listed as a UNESCO World Heritage Site in 1997. When visiting the Amalfi coast, you may have a hard time choosing which place to kick back and sip limoncello during your stay.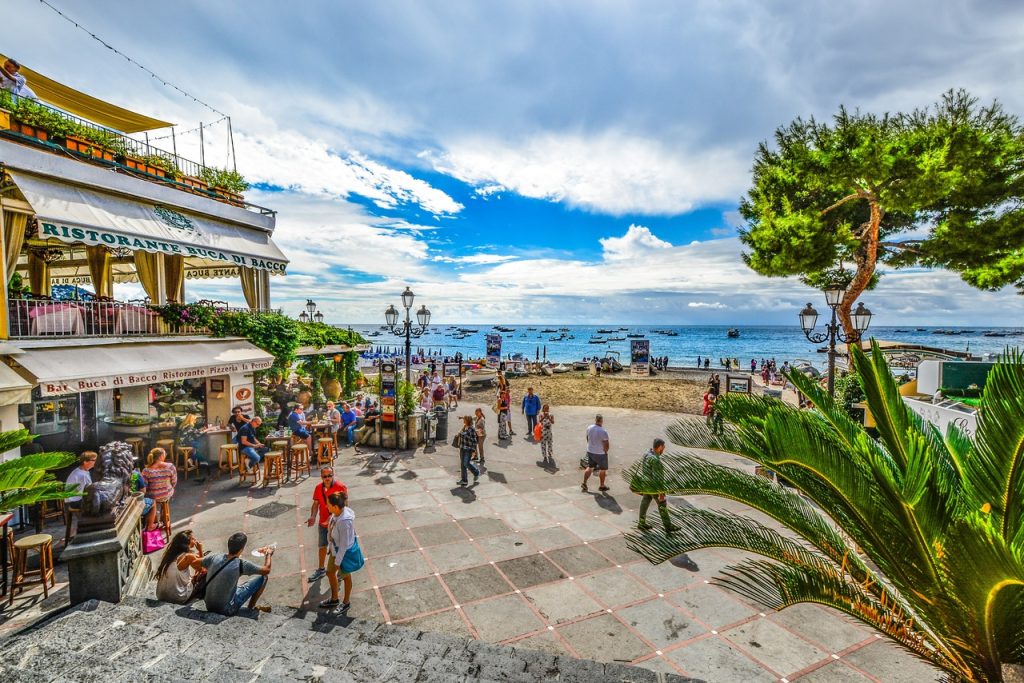 Sorrento and Positano are two of the most popular choices among visitors, and for great reasons. They are big hubs in the region and have plenty of beach space to go around. Is there a best choice, though? It depends on many factors, including your budget and what activities you want to do. Read our guide to Sorrento and Positano and which to choose!
Sorrento – the pros and cons
Sorrento is situated right on the edge of the Amalfi coast, but it's often considered a part of it since it shares the same appearance and culture as the towns nearby. It's a great spot to base your trip from. Thanks to ample transport options, it's the ideal jumping-off point to the coast, Mount Vesuvius, or nearby Naples. This also makes it easier to reach than any place on the Amalfi coast.
Prices, moreover, are much lower here than anywhere along the coast. Though not exactly a budget holiday haven, expect to pay way lower on accommodations than you would in the other towns. You can save an average of 55 euros per night by staying in Sorrentino versus a coastal hotel. Food also costs less, saving you an average of 15-25 euros per meal eating here instead of further south.
Sorrento is very charming and easily walkable. You can reach every attraction on foot. They also have buses if you prefer to save energy. Take a stroll down their little streets and browse little gift shops along the way. Treat yourself to some of the finest seafood around. Sorrento has plenty of it! The Amalfi diet has plenty of mussel and anchovy-based dishes.
Not everything is always perfect in sunny Sorrento. Its popularity and accessibility make the small town extremely congested! Even if they are just passing through and not crowding the hotels and cafes, the cars are a clear nuisance that leads to air and noise pollution. Save yourself time and frustration and simply walk around the city.
If you come to relax by the beach, your choices are limited. They lack the main beach. However, some smaller, public ones are easily reachable from the town. If you don't mind that they're a little rocky, then you might get the place to yourself!
Positano – the pros and cons
Positano is the quintessential Amalfi coastal town. Its gorgeous, colorful architecture looks as if the buildings are growing out of the cliffs behind them. It's often the first place that comes to mind when people think of the region. Like Sorrento, it also has great mobility to visit other areas. You can visit all the towns along the way via regional buses.
While Naples and Pompeii are a bit too far for day trips, you can easily hit any town on the coast. And there are plenty of places worth your time. Beaches, churches, and even the town that's the Amalfi coast's namesake are all a short distance and awaiting you. This town has some of the best, most unique attractions on the coast, too. First, this is your place if you want to lie by the sea.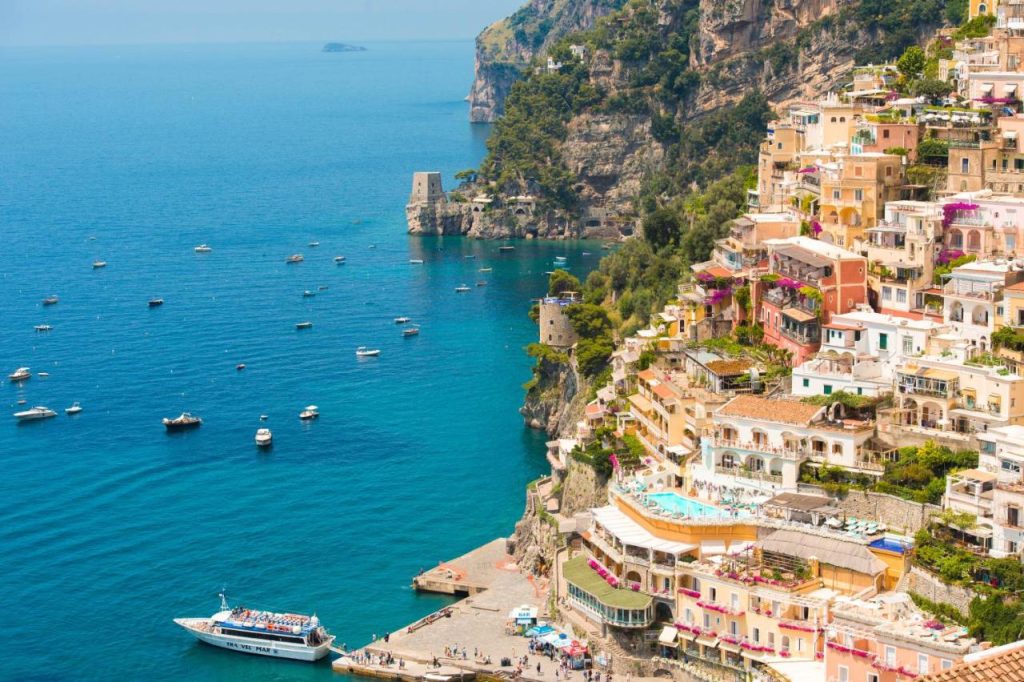 The town has almost a kilometer of sandy beaches. While most are privately owned, there's still a small public beach where you can lay down a towel and enjoy some rays for free. There's a 2-hour hike starting from Positano called Sentiero Degli Dei (Path of the Gods). When you get to the top, an incredible panorama opens up. The blue sea is on one side, and endless rocky peaks are on the other.
One challenge about visiting Positano is its walkability. It's still a small place, but unlike Sorrento, it has drastic elevation changes! This means to get from one place to another, you will have to climb steep staircases. Combine this with 30+ degree heat, and you might be in trouble!
However, if you're in shape or you know how to pace yourself, a visit to Positano can be extremely rewarding. Those staircases and winding paths always lead to one-of-a-kind views. One local tip: there's a city bus that runs up and down the main road. This can cut out a lot of the hiking required to cross town.
The biggest stinger when visiting Positano is the cost. Visit in summer's peak season and get ready to pay around 200 euros per night for a room. Meals are outrageously expensive, running an average of 30-40 euros per person. Positano is no doubt rich with amazing views and history, but prepare your wallet when planning a visit!
The verdict
Planning your summer break in Italy? You can't go wrong visiting Sorrento or Positano. Both offer a chance at a peaceful getaway from big city life. They are both charming little towns where you can laze around on the beach, go for a hike, or experience authentic Italian culture. However, while they have many things in common, they vary drastically in accessibility and affordability.
Sorrento is the clear winner for budget-conscious travelers who want to move around and visit the area. You will save big choosing this town over Positano, where meals cost double. It's also a better home base for exploring Italy's western coast. You can still enjoy the sites and views of Positano on a day trip thanks to numerous transport connections!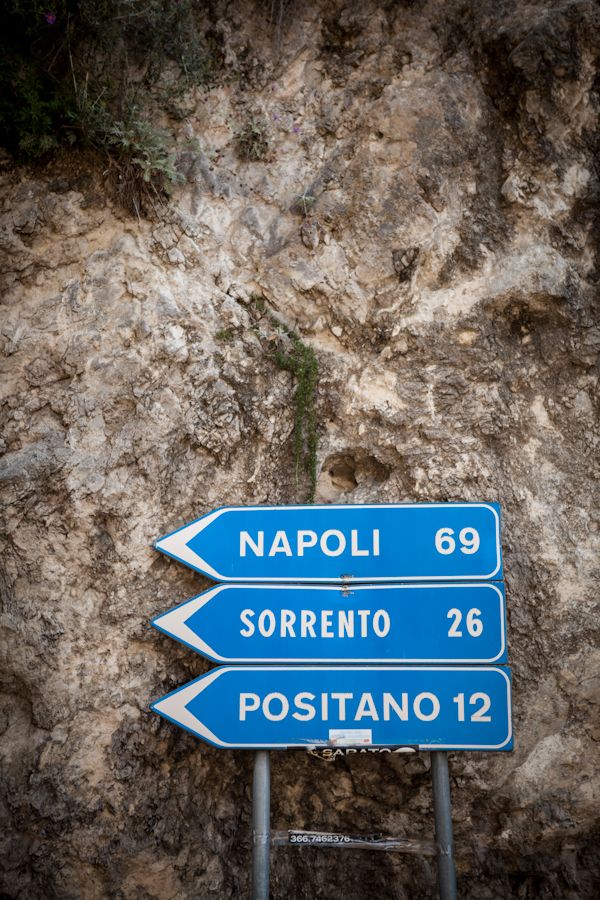 Traveling with family? Sorrento is a great choice. It's more walkable and easier on children. They will have a tough time climbing the steep staircases to and from the hotel every day in Positano.
However, Positano is better for those looking for a luxurious vacation. If you want to wake up with breathtaking views, have a drink by the pool, or feel like a celebrity the whole time, Positano is a clear winner. Therefore, this lovely but expensive town is better for couples who are celebrating an anniversary or just want a vacation full of romance.
Check out more articles about Sorrento or Positano:
Hey there! Some links on this page are affiliate links which means that, if you choose to make a purchase, we may earn a small commission at no extra cost to you. We greatly appreciate your support!