Positano is the most popular town on the Amalfi Coast and one of the most popular places in Italy. It attracts hundreds of thousands of tourists who come to this little jewel and admire its beauty every year. Whether you are coming to Positano because of houses nestled tightly against the steep mountain slopes, huge sandy beach, breathtaking views, or amazing nature full of flowers, you will have a wonderful time in this little town.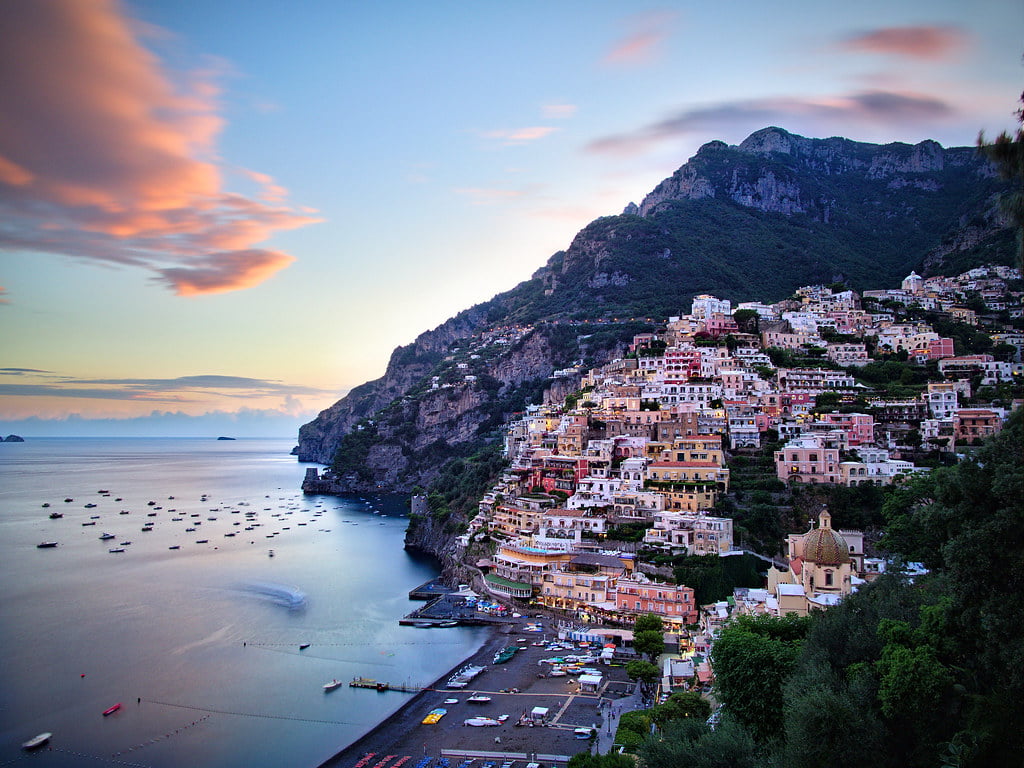 Positano is known as a vacation place for celebrities and those with "deep pockets," so expect higher prices than in other Italian cities. Even though hotels and apartments in Positano are very expensive, you can still find some with reasonable prices with little effort. Here are the best Airbnb apartments in Positano with budget-friendly prices:
(This article contains cheap Airbnb apartments in Positano, which are best in our subjective opinion. The order of the apartments is not related to the quality they offer. Every Airbnb has its pros and cons, so choose the one based on your personal preferences.)
Beautiful house in Positano hosted by Ciro
This is one of the best Airbnb apartments in Positano you can get. It is located right near the SITA bus station, so it is perfect for those for whom Positano is just one destination on their journey. To reach this amazing apartment, you will have to cross 160 stairs, so prepare yourself if you have a lot of luggage. The apartment has a wonderful terrace with a breathtaking view of the sea.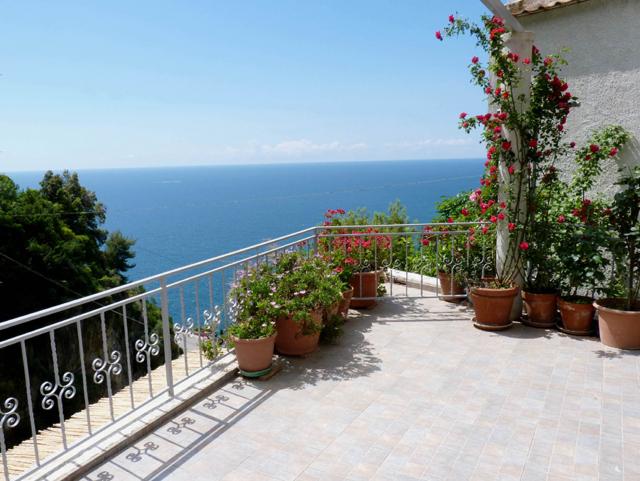 It is located so high up on the mountain that a lovely breeze blows across on the hot summer day, but it is still only 10 minutes walking distance away from the center and the beach. There is a small waterfall that is nearby and gives a lovely sound along with cute birds.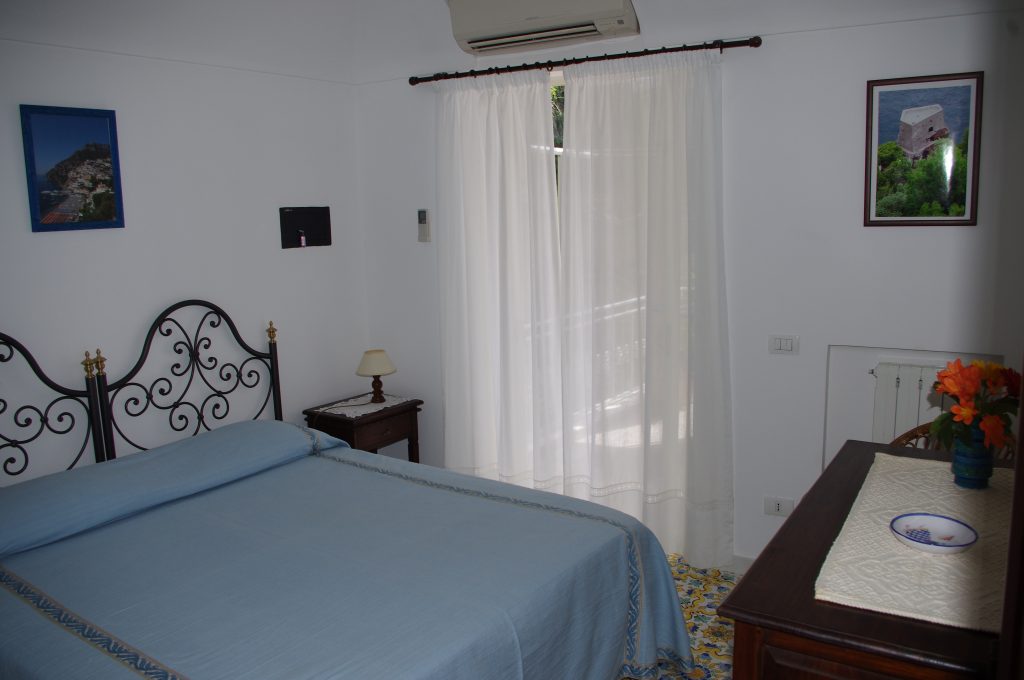 The interior is spacious and very clean, with beautiful local tiles on the floors and walls. Coffee and Italian breakfast (yogurt, pastry, toast, and jam) are included in the price. Check-in is easy, communication is quick and informative, while the instructions to reach the house are also very clear and easy.
Two bedrooms
Free breakfast
Terrace with a view
From 90 euros per night
For up to 2 guests
Free parking
Pets allowed
Close to bus station
La Casetta B&B
La Casetta B&B is an amazing apartment located away from the crowds and in a more quiet area of Positano. It is just off the main road, so you will not have to carry your bags up many stairs. Also, the bus station is very close, which is very convenient if you are planning to travel by SITA bus.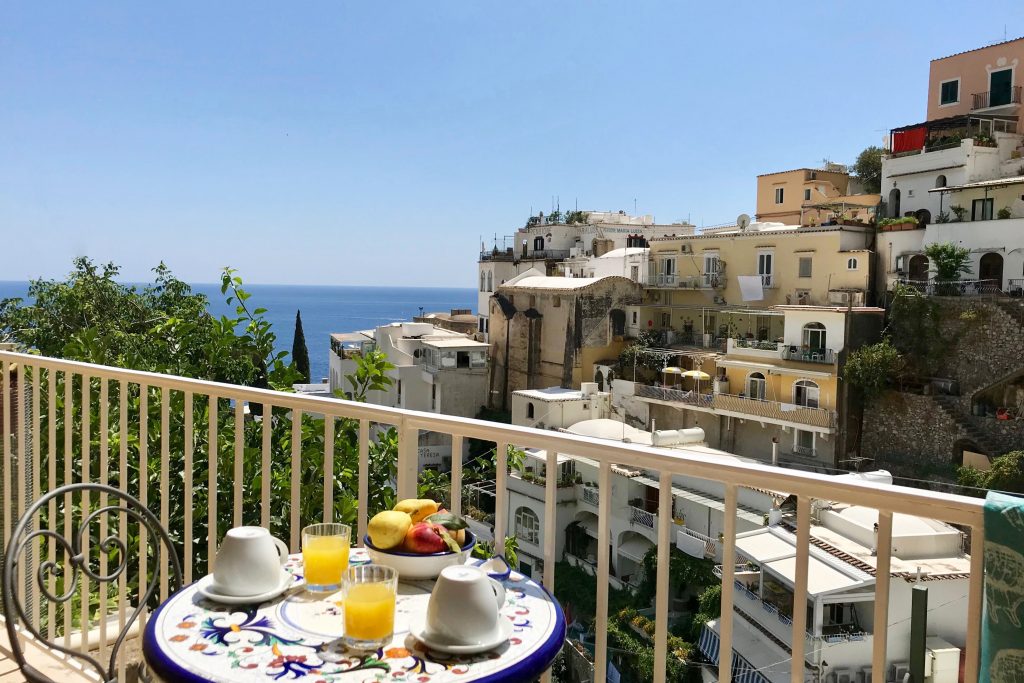 The apartment has a lovely private balcony with a gorgeous view where you can take typical romantic photos from Positano. The Interior is very clean, and there are all types of extra amenities, including food, snacks, and a stocked fridge. You can find many great restaurants and shops nearby, but Positano center is also not far away, only 10 minutes walking distance.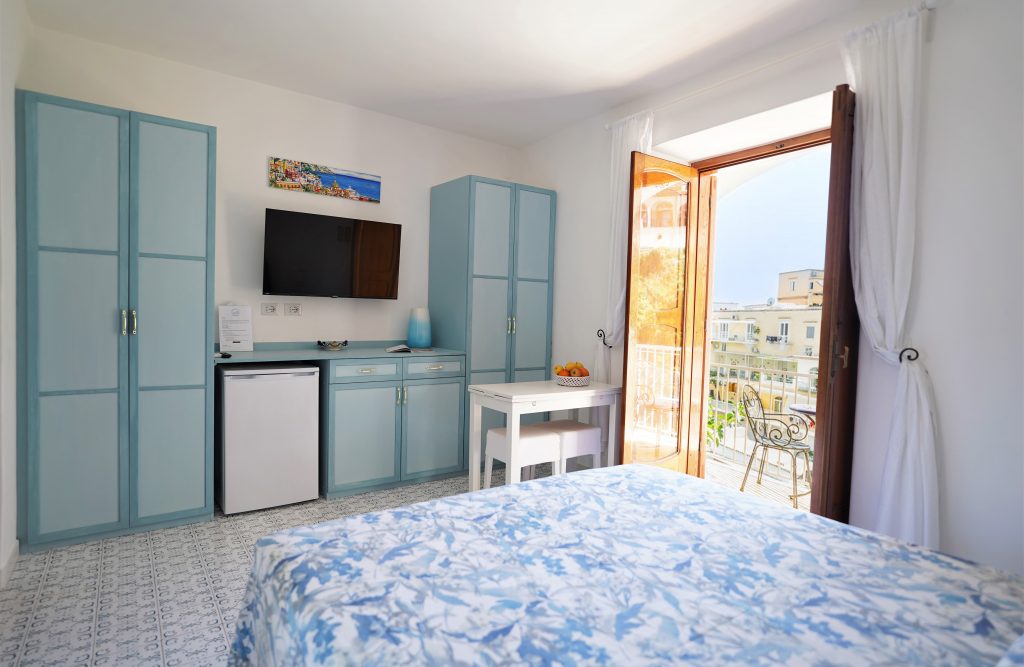 One bedroom
Free breakfast
Balcony with a view
Free washer
For up to 2 guests
Close to bus station
From 140 euros per night
Casa Cosenza
Casa Cosenza is a lovely apartment perfectly situated in the middle of the hillside, close to everything, so it is easy to walk up to the street or down to the beach. You can expect to be soothed to sleep each night by the waves crashing against the shore.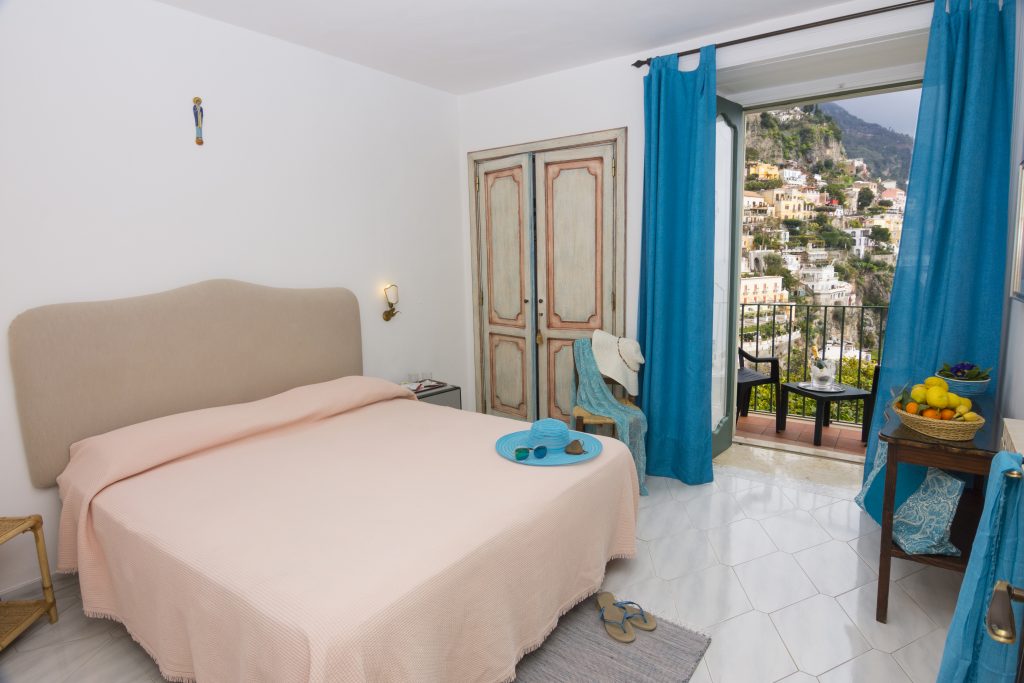 Besides, the apartment has an amazing balcony with stunning views where you can sit out all day and admire Amalfi Coast's beauty. The interior is super clean, and there are cool small touches in the room like the makeup vanity, fun colored decor, and the cozy high-pressure shower.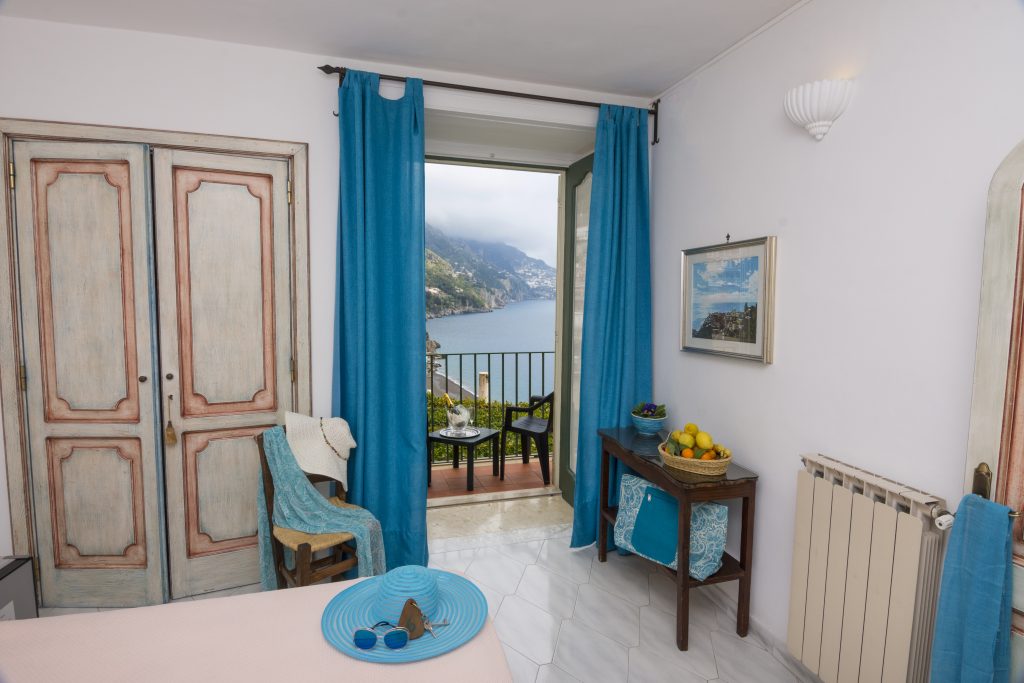 Also, there is always someone around the house during the day in case you need anything, which is super convenient. Keep in mind that you will have to cross around 90 stairs from the main road and beach to get to this Airbnb.
One bedroom
Balcony with a view
Central position
For up to 2 guests
From 140 euros per night
B&B Casa Dama
B&B Casa Dama is another beautiful apartment located right in the middle of the town. The beach, center and most of the shops are only about two minutes away. The main advantage of this apartment is a balcony with an incredible and romantic view. You can spend hours just sitting outside in the mornings and evenings and admire the beautiful scenery.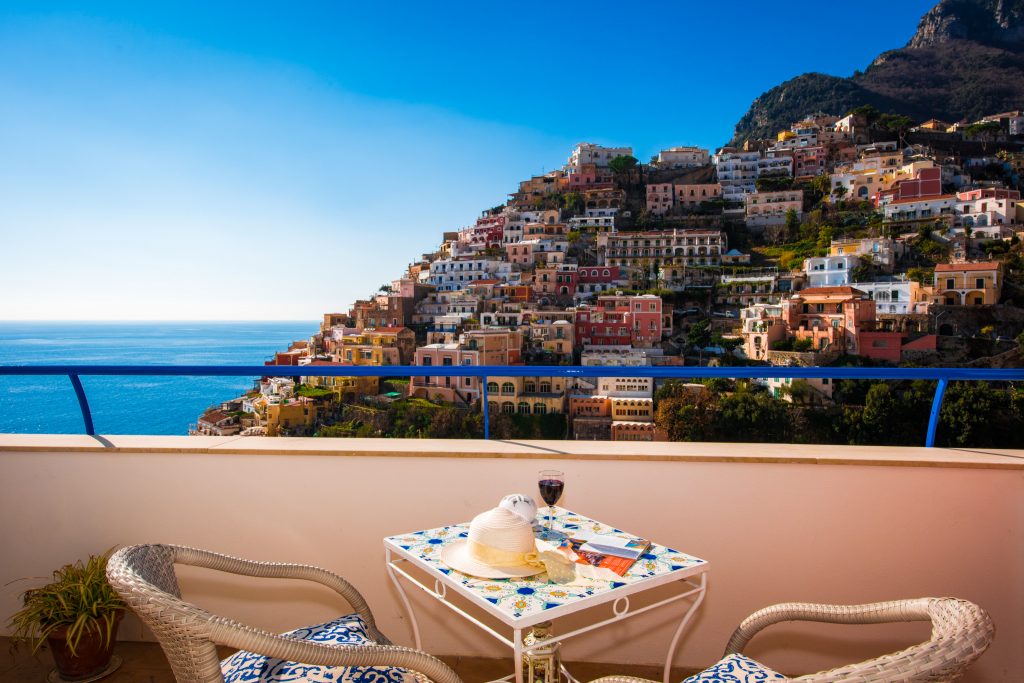 The view from the balcony is just like the iconic photos you see of Positano all over social media. The apartment is very clean and cozy. It has a big shower, a full-length mirror, and snacks available for free. Every morning you will have a delicious breakfast made of pastries and fresh fruit and an espresso machine at your disposal.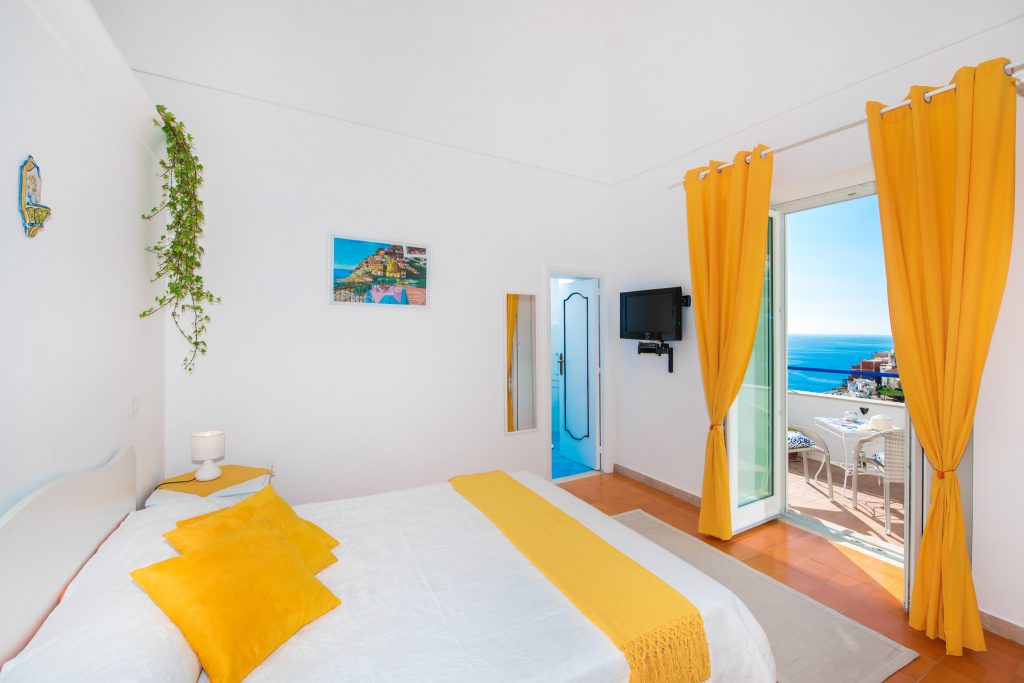 One bedroom
Balcony with a view
Central position
For up to 2 guests
Free breakfast
From 160 euros per night
A la casa del cavaliere
A la casa del cavaliere is a very charming apartment with traditional Positano style. It is located right off the main road, high in the mountain, near a bus stop and many shops and restaurants. The apartment has 2 bedrooms with outstanding views, high ceilings, clean bedding, absolutely comfortable beds, and a free washer.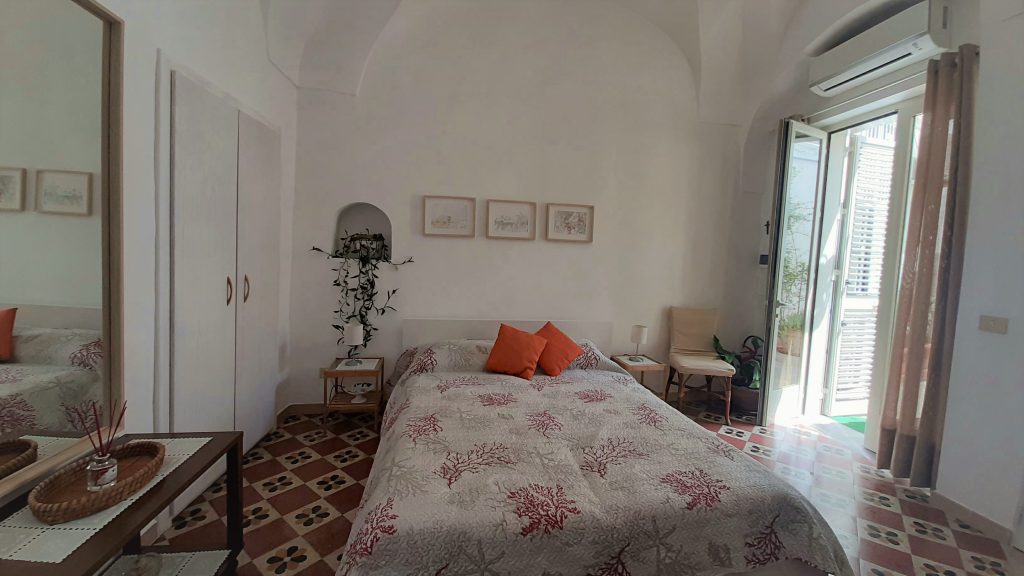 Also worth noting is that you will have to cross more than 500 stairs from the beach to reach the apartment. So yes, there are many stairs, but that is part of the charm of Positano. The stairs are quite steep, but you can also walk along the side of the road, which is less tiring.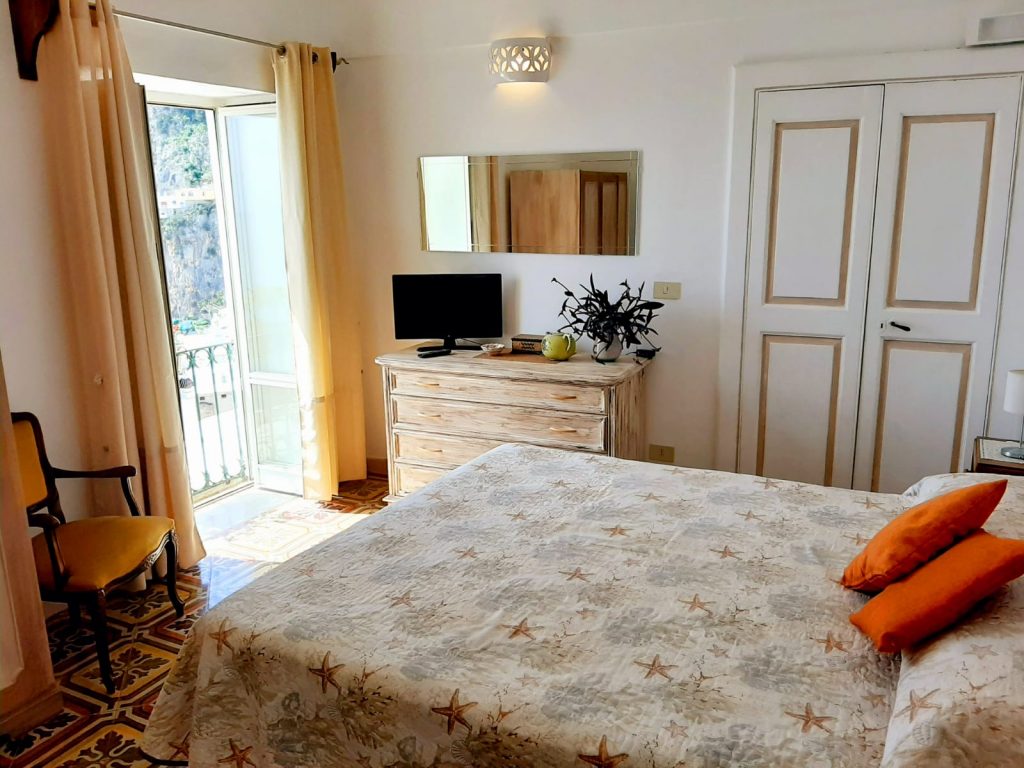 Two bedrooms
Room with a view
Free washer
For up to 4 guests
From 170 euros per night
Check out more of our posts about Positano:
Hey there! Some links on this page are affiliate links which means that, if you choose to make a purchase, we may earn a small commission at no extra cost to you. We greatly appreciate your support!