Hidden in the hills of the Amalfi Coast, less than an hour west of the port city of Salerno in southwest Italy is the charming little village called Ravello. As well as being referred to as the City of Music, Ravello is known for its cliffside houses and terrace gardens and has many reasons that make it worth a visit, especially during the summertime.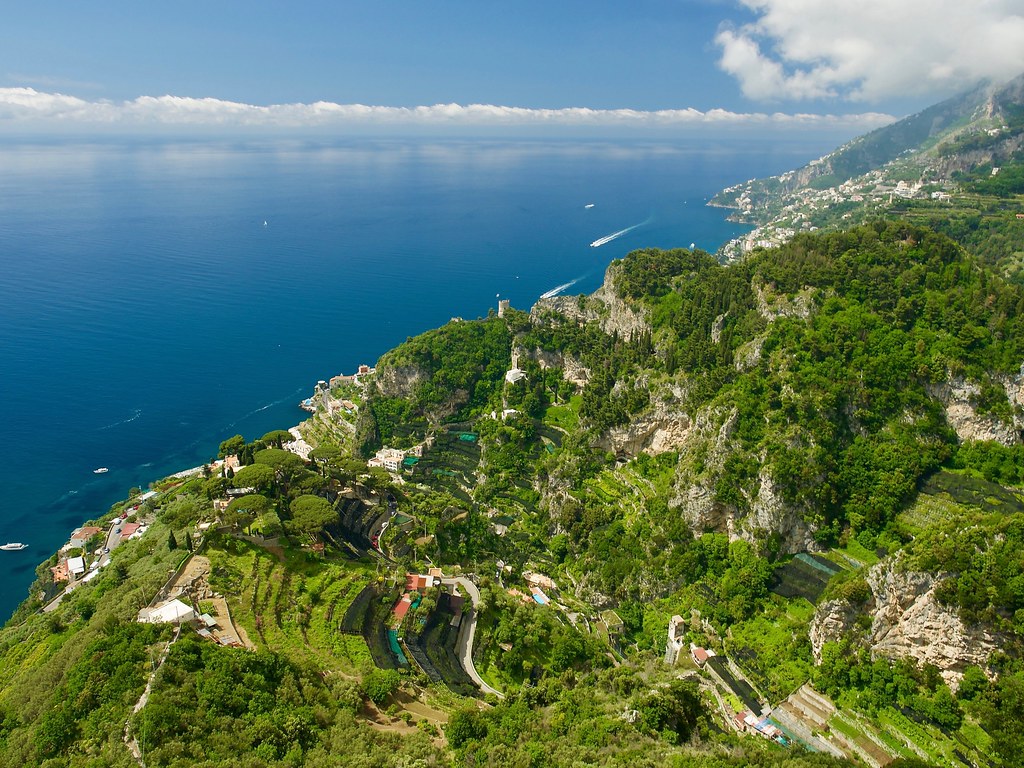 From the start of July to the end of August, the village hosts the "Ravello Festival," where its scenic cliffs become the cultural backdrop for music concerts of all kinds. Other than this calendar benchmark, Ravello also offers all the sun, sea, sights, authentic Italian culture, and cuisine one could hope to find in such a destination. 
Being that Ravello is a relatively lesser-known location when compared to the other tourist sights in the region and Italy at large, finding it might prove a little bit tricky, especially for those unfamiliar with the area or visiting Italy for the first time. With this in mind, the following guide will show you the best way to travel to Ravello, no matter which direction you are approaching from.
How To Get To Ravello From Sorrento
Traveling from Sorrento to Ravello is relatively straightforward. Four main modes of transport will take you there: bus, ferry, taxi, and car. You could also rent a bike and cycle there, but this is only really an option for the physically fit as the distance is 40 kilometers, and it takes well over 3 hours to cycle. However, the most comfortable way to get there is to take the ferry.
Not only does it provide the most beautiful vantage point to see all the scenic sights on the route, but it also has the most options available to you. From the port of Sorrento, there is a variety of public and private boats that travel between Sorrento and the town of Amalfi several times a day. And with the average price being only around 20 euros per person, it is fairly cheap compared to hiring a taxi or renting a car. Ravello is located on the hill, so the ferry can't get you right in this village. So, the ferry will leave you in Amalfi town, and from there, take a SITA bus heading to Ravello.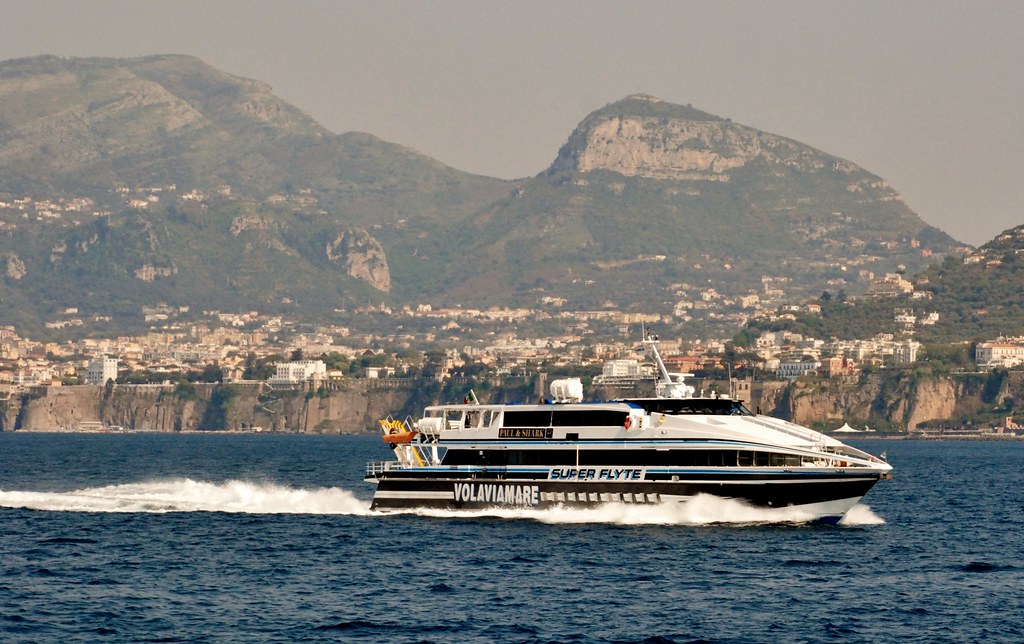 Just like the ferry service, traveling from Sorrento to Ravello by bus is also a very easy and affordable option. You can get the SITA bus from the Piazza Tasso and the ferry from the Sorrento harbor. The bus also runs several times a day from around 7:00 AM (7:00 hours) until 9:30 PM (21:30). Keep in mind that you have to reach Amalfi town first, and from there, take another bus from Amalfi to Ravello. Tickets can be booked online or purchased at the terminal, and in most cases, cost between 5 and 10 euros, and the journey takes just over an hour.
If you want to get there as quickly as possible, you could always take a taxi. This option takes less than an hour but can cost over 100 euros unless you can haggle for a better price beforehand. Renting a car or booking a private car service with a local driver is another option, but again, it is rather costly. If you are traveling by car, the SS163 motorway is the swiftest route and has some great cliff views along the way. However, if you take SS145 north and then the E45 east and SP1 south, it will take you through the iconic ancient city of Pompeii.
How To Get To Ravello From Positano 
Getting to Ravello from Positano is even easier than Sorrento, as there is less than half the distance between the two locations. Both Positano and Ravello are situated on the Amalfi Coast, which means that getting from one to another is rather uncomplicated, and it is possible to visit and enjoy both towns on the same day. Similar to Sorrento, there are a few transportation options in Positano that will take you to the village of Ravello.
You can also take a ferry from Positano to Amalfi that runs around 15 minutes on average. And after that, take a bus to reach Ravello. If you don't like sea travel, there are some other travel options, such as bus hire, private tours, taxis, or car rentals. Bus and taxi are great "fast" options as they are direct and take 20-30 minutes. Renting a car is a good option, too, if you don't mind driving on tight and narrow streets on Amalfi Coast.
Private transfers and tours are fantastic, too, if you are looking to spend the whole day traveling around the coast, learning all about the area, and stopping off at all the iconic sights. This inclusive service comes with price tags of 100 euros and up and is only really appealing to those looking to explore the entire Amalfi Coast rather than just looking to visit Ravello.
How To Get To Ravello From Amalfi 
The coastal Amalfi town and Ravello are practically neighbors, and as a result, getting from one to the other couldn't be easier. There is a SITA bus that runs from the port of Amalfi to Ravello. It departs several times a day, from 7:00 AM (7:00 hours) until 10:00 PM (22:00 hours). Tickets are really the cheapest of all the other locations on our list, so they cost less than 5 euros per person.
Grabbing a taxi is another popular option because it is not so expensive. The distance between these two locations is so close that a taxi to Ravello from Amalfi takes less than 10 minutes and only costs around 10 – 12 euros, making it the easiest and fastest way to get there by far.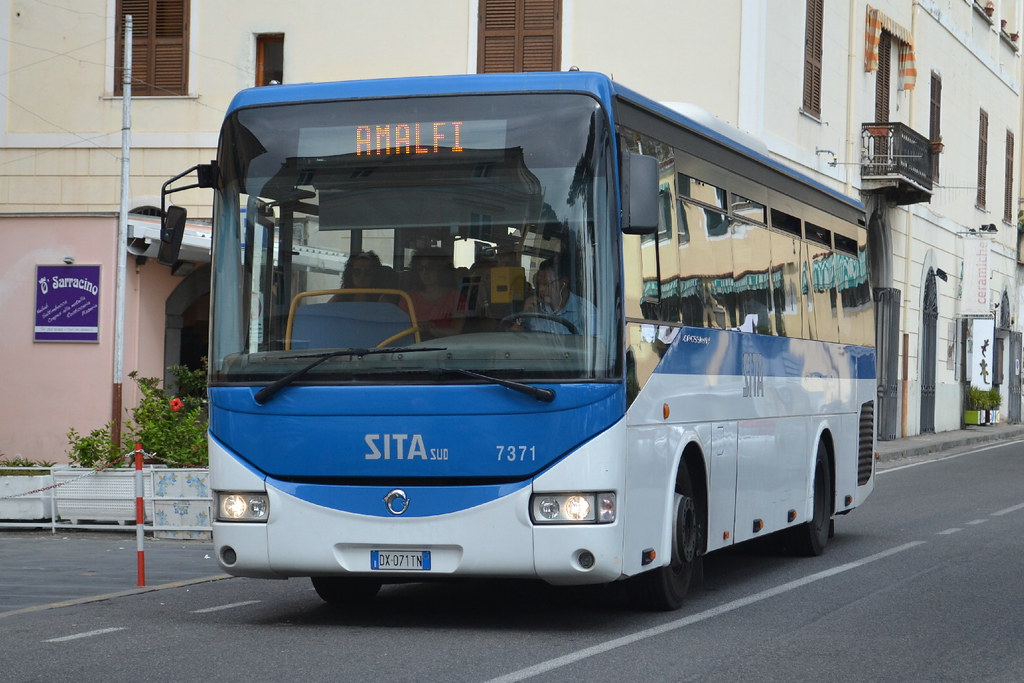 There is one other option that some travelers love, and that is to walk. The walk from Amalfi to Ravello is very achievable despite the degree of challenge involved. For the most part, the walk is all uphill and can take over two hours to complete. With that said, there are some breathtaking views along the way, and it is a hike you will remember for years afterward.
How to get to Ravello from Naples
Many tourists have a base in Naples, and from there, they explore the Amalfi Coast, Capri, and the rest of the beautiful Campania region. So, if you are staying in Naples or arriving at Naples Airport, there are a few transportation options available to reach Ravello. The fastest and most comfortable way is to take a car or a taxi. You can book them online or through your hotel. However, if you want to travel on a budget, take a Circumvesuviana train from Naples to Sorrento and then a bus to Ravello. 
Other public transport from Naples to Ravello is the ferry that runs non-stop every day from Naples to Sorrento and then from Sorrento to Amalfi town. The most expensive but the best way to reach your destination, especially during the high season, is by booking a private transfer. This is the most comfortable way if you have a lot of luggage. During the summer months, both buses and ferries are crowded with people. Sometimes, the air conditioning is not working properly, so keep in mind that the cheapest options are usually the most uncomfortable ones. 
Check out more articles about Ravello:
Hey there! Some links on this page are affiliate links which means that, if you choose to make a purchase, we may earn a small commission at no extra cost to you. We greatly appreciate your support!