Ravello is a small village on the Amalfi Coast that is located high on the hills and mountains. Even though it is not a typical coastal place like Positano or Amalfi town, this village is very popular among tourists, mostly for its breathtaking views and wonderful villas. However, getting to Ravello is not so easy, especially if you travel by plane and use public transportation.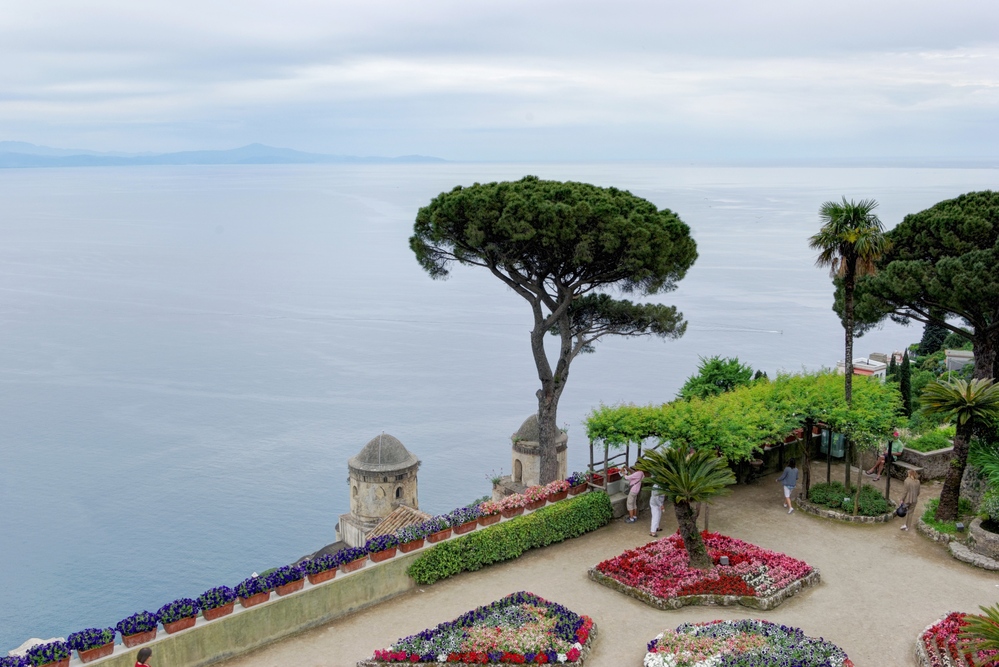 As you probably know already, there are no airports on the Amalfi Coast, so you will have to land in the nearby cities. The good news is that there are a few big cities with international airports that are not so far from Ravello, where you can take both domestic and international flights. Those cities are Naples, Rome, Bari, and Salerno.
What is the closest airport to Ravello?
The closest airport to Ravello is the International Airport of Naples, also called Capodichino Airport. It is the biggest airport in the Campania region and Southern Italy. This airport has been modernized and enlarged, so travelers can now enjoy many amenities such as VIP lounges, conference rooms, and shopping stores. However, the airport is still a bit small for the number of passengers it serves, especially in the summer months.
Therefore, it can get a little bit busy and chaotic as you come in. This airport is located around 60 kilometers away from Ravello and only 7 kilometers from the Naples center. You can find various domestic and international flights to Naples, but for better prices and more flights, check out the airport in Rome. Even though Rome Airport is not the closest one to Ravello, flights are cheaper than those in Naples, so you can save some money.
How to get from Naples airport to Ravello?
The easiest but the most expensive way to get from Naples airport to Ravello is to take a private shuttle or taxi. This is also the most comfortable way if you have a lot of luggage. For those who don't want to spend a fortune on transportation, there are two options. Both of them include combining a few different public transportation, and both are very similar in time spending.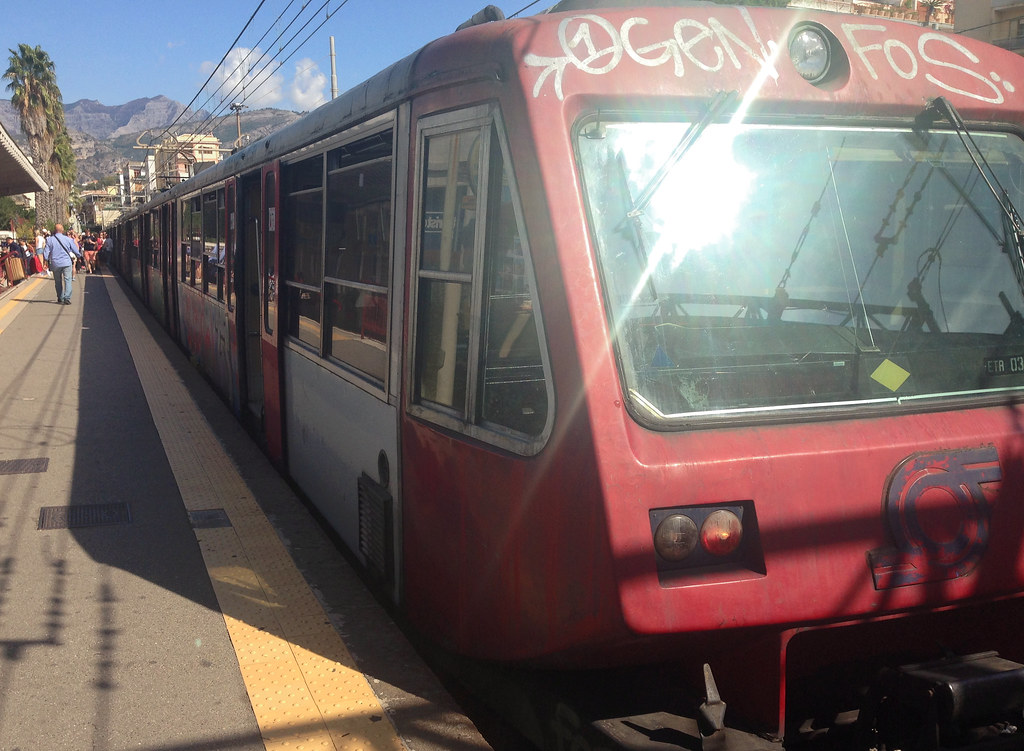 So, you can get to Ravello by taking firstly a bus from Naples airport to Central Train Station. You can check ticket prices and departures here. Then, take a train to Salerno (timetable and prices), and from there a bus or ferry to Amalfi town. Here is the bus timetable from Salerno to Amalfi town, and here are the ferry lines. In Amalfi town, you have to take another bus that goes up to Ravello (timetable).
The other way of getting to Ravello is taking a bus from Naples airport to Central Train Station and then a train to Sorrento. Check out timetables and ticket prices for that train. From Sorrento, you take a ferry (timetable) or bus (timetable) to Amalfi town, and then again a new bus to Ravello.
Check out more articles about Ravello:
Hey there! Some links on this page are affiliate links which means that, if you choose to make a purchase, we may earn a small commission at no extra cost to you. We greatly appreciate your support!