The Amalfi Coast is a stretch of coastline that runs down the southwest of Italy and provides visitors with some of the most breathtaking natural beauty. One of the best-known towns on this scenic coast is Amalfi, filled with history, beautiful architecture, and places to enjoy authentic Italian cuisine. It is worth visiting for the views alone, but the town has more to offer than just natural beauty.
Visitors to this stunning part of the country can enjoy taking a stroll down its iconic harbor, visiting the Amalfi paper museum, and visiting the famous Duomo. While you are here, try some of the area's famous seafood pasta, gnocchi, and lemon-based dishes. When it comes to Italy, sticking to regional specialties will always guarantee your tastebuds a delight. 
With its narrow alleys, charming independent shops, and sun-soaked piazzas, Amalfi is one of the best places to visit on your next trip to Italy. However, all attractions in Amalfi town can be explored in a day, so you might decide to take a few day trips to nearby places while you are there. Luckily, there are plenty of options to choose from. Here are the best day trips from Amalfi town:
Sorrento from Amalfi town
Sorrento is located around a 40-minute drive from Amalfi, but you can also take a ferry or a SITA bus. This beautiful town is a seaside resort that offers spectacular views of the Bay of Naples and is easily accessible from the Amalfi Coast. Also, it is considered one of the best destinations for a classic Mediterranean summer, and it is well connected to plenty of other places in the area through public transport links or car hire.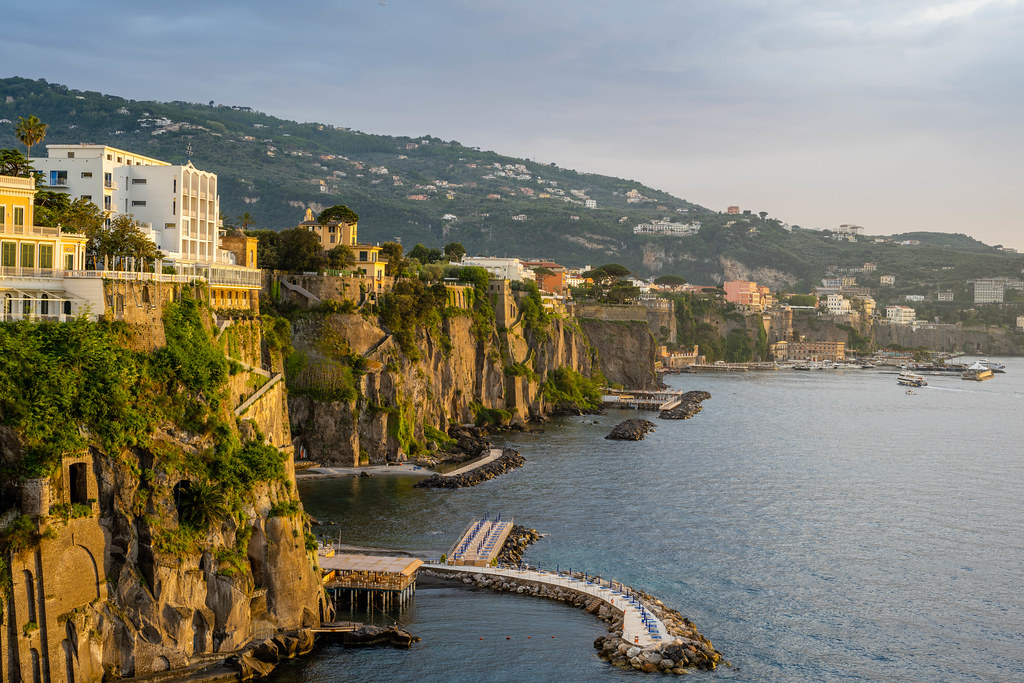 Visitors will be content simply spending a day strolling around Sorrento, with its quaint back alleys, welcoming trattorias, and an abundance of friendly bars where you can pick up a limoncello (or two!). Some of the best things to do during a visit to Sorrento include visiting the popular square Piazza Tasso, wandering around the Old Town, seeing the Cloisters of San Francesco, and taking a dip in the bay.
Read more: Top things to do in Sorrento
Pompeii from Amalfi town
For history lovers, this popular day tour from Amalfi is a must. Pompeii is a preserved ancient Roman city near Naples that remains frozen in time thanks to a volcanic eruption from Mount Vesuvius in 79 AD. On a day trip to Pompeii, you can step back in time to see how the Romans truly lived thanks to the remnants of businesses, artwork, shops, and even brothels that give you an authentic insight into history that is thousands of years old.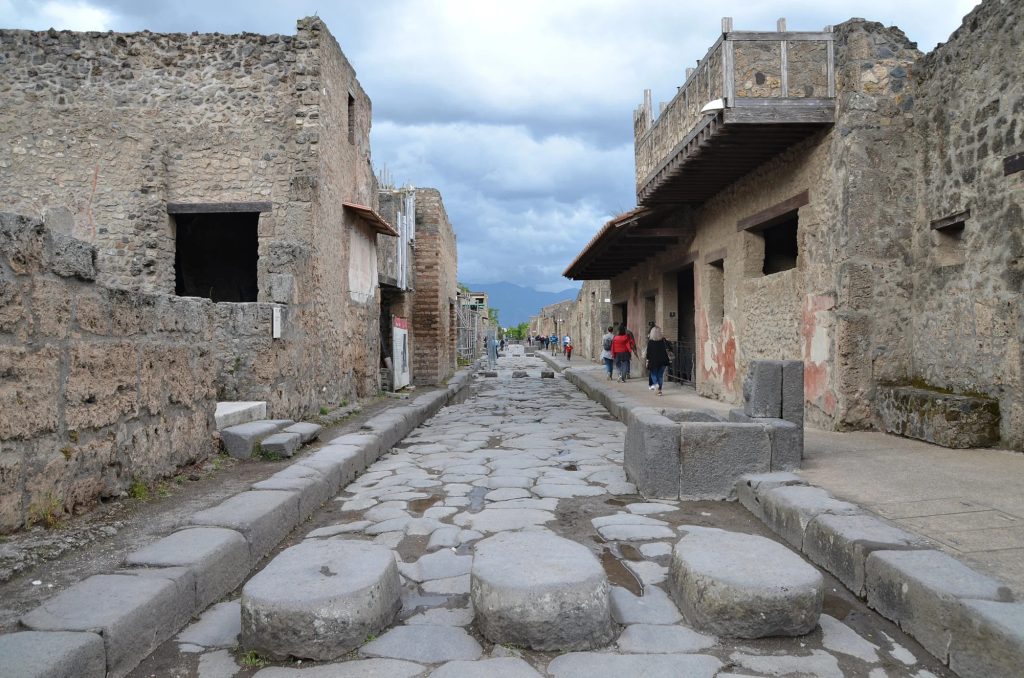 The archaeological ruins of the area span more than 440,000 square meters, so you certainly won't find yourself bored on a trip to this ancient city. To get to Pompeii from Amalfi, you can either take a bus or drive. You might even find that guided tour operators will organize bus or coach excursions for the day from Amalfi to Pompeii, making it easier to get there.  
Positano from Amalfi town
From Amalfi, you can get to Positano on a bus, a ferry, or via a driving route that is less than half an hour long. Positano, like Amalfi, is a popular town on the Amalfi Coast. Its cliffside position means it is home to some of the most breathtaking views in all of Italy, and its turquoise waters attract thousands of tourists every year to come and swim in its picturesque bay. Positano isn't filled with historical sites like Pompeii, but if you are looking for a relaxing boat tour, taking in the sights and sounds, this town is an excellent option.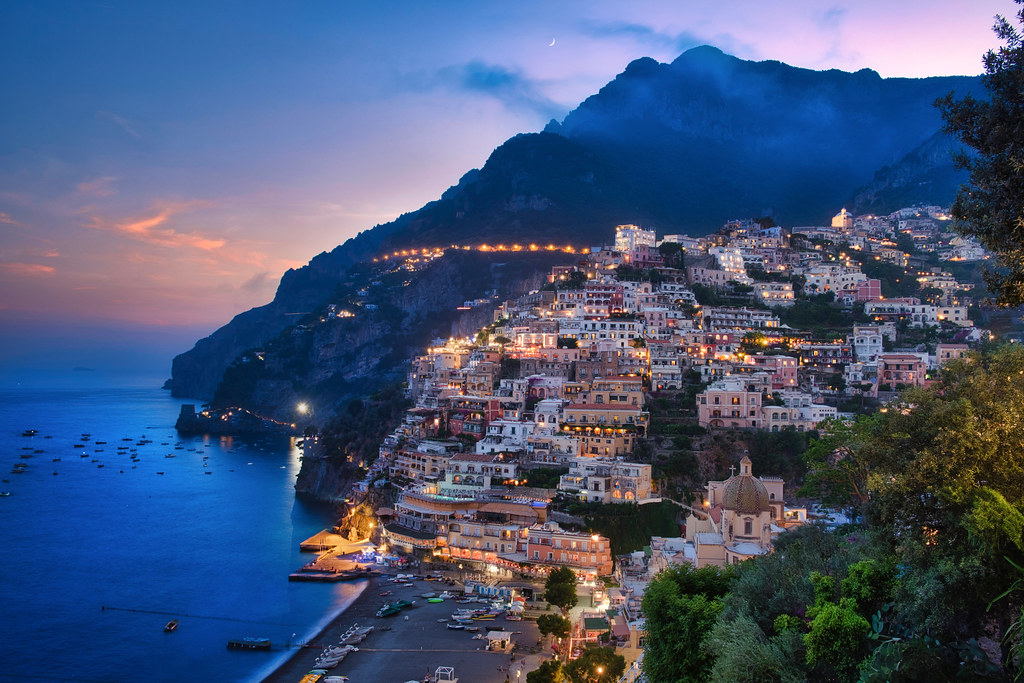 You can book an Amalfi Coast tour in which Positano is one of the stops, or you can get a private tour that only goes to Positano. Once you get there, you will have one of the best views in the whole of the Amalfi Coast. Also, many restaurants are situated overlooking the water, so you can enjoy a romantic dinner with a view you will never forget. The town itself is well worth taking a stroll around, where you will encounter charming small squares, friendly locals, and gift shops selling limoncello and other Italian delicacies. It is simply the perfect place for soaking in that quintessential Italian dolce vita. 
Read more: Fun things to do in Positano
Naples from Amalfi town
Naples couldn't be more opposite to Amalfi, despite being located so close by. Where Amalfi is elegant and charming, Naples is bold, brash, and loud, with its straight-talking locals, bustling atmosphere, and high-octane energy. If you are looking to escape Amalfi's polished vibe, this city should be your go-to day trip destination. The city is located near Sorrento, so you can even make a day trip from Sorrento if you plan to stay there. Naples is, of course, famous for producing some of the best pizza in Italy, so trying a Neopolitan slice is a must.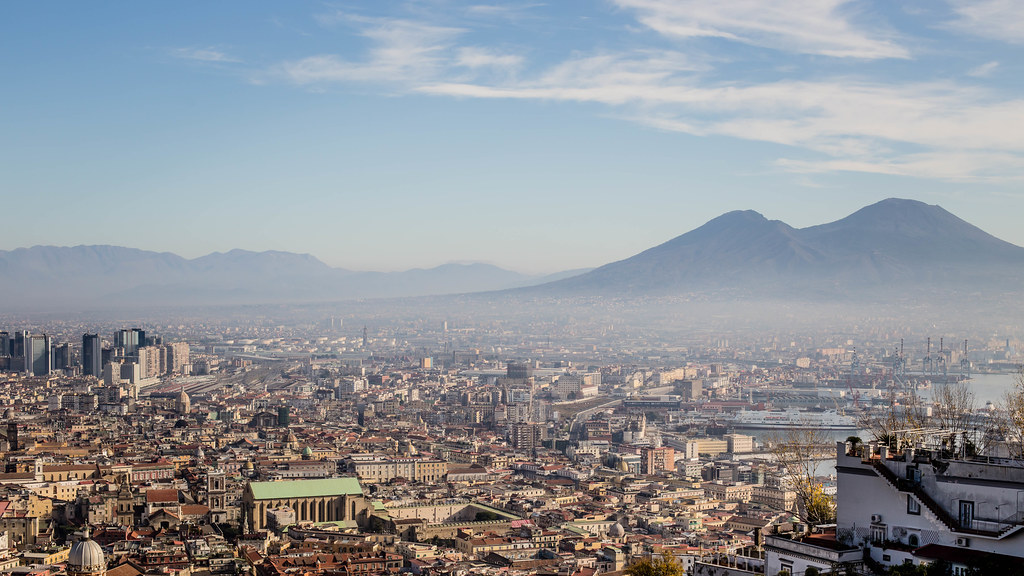 You will find plenty of pizzerias claiming they make the best pizza in Naples. The only way to decide for yourself is to try them all! As well as soaking up the unique atmosphere in this bustling city, other things to do include visiting the Museo Archeologico Nazionale, seeing the Duomo, and getting to know ancient Naples in  Napoli Sotterranea. Naples is about an hour away from Amalfi by car, but you can also take buses. 
Ravello from Amalfi town
Ravello is really close to Amalfi town, so you can get there with a quick taxi ride, a bus, or even a 45-minute walk. Most tourists see both Amalfi and Ravello in a day because you have plenty of time to explore all the attractions in these towns. This small charming town is located on the Amalfi Coast but is not quite as well known as places like Amalfi and Positano, so it is considered somewhat of a hidden gem. 
Its enchanting mountaintop setting means visitors get to enjoy timeless views, while its beautiful streets are perfect to spend a day strolling around. Ravello is known by some as the City of Music as it's long been a refuge for musicians as well as a place you can go to watch performances of classical music. Don't forget to visit two beautiful villas, Villa Rufolo and Villa Cimbrone, that offer a unique experience for every visitor.
Read more: Cool things to do in Ravello
Capri island from Amalfi town
Another popular day trip you can take from Amalfi is to the island of Capri. Capri is a small island, so you can get there in under an hour via a ferry, or you can book a private boat excursion. Known for being a holiday destination of the stars, Capri is elegant and upmarket, known for its designer stores and fine-dining eateries.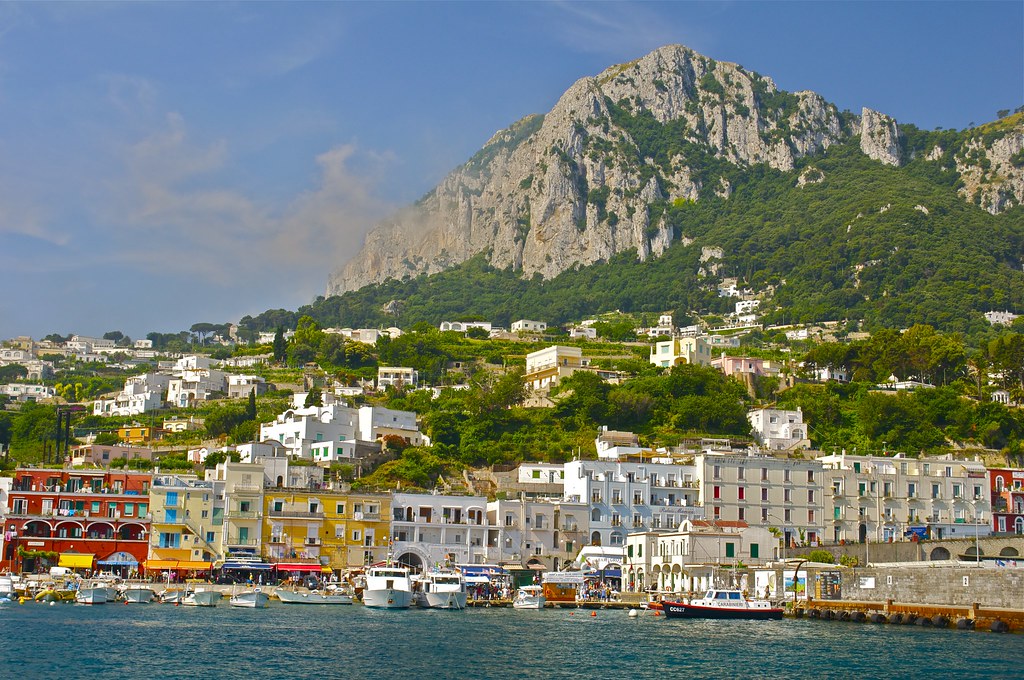 Thanks to its jaw-dropping natural beauty, delicious cuisine, and range of shops that will keep even the most dedicated shopaholic entertained, Capri is a beloved day trip destination for people staying on the Amalfi Coast. Also, the island is full of lovely alleys with flowers that lead to peaceful beaches or gorgeous viewpoints. There is also Anacapri, a small village on top of the island where you can have a more authentic and less crowded experience. Don't forget to explore the Blue Grotto, a famous sea cave that is totally worth a visit.
Read more: Romantic things to do in Capri
Other day trips from Amalfi town
The beauty of booking a holiday to Amalfi is that you have a wealth of day trip destinations to choose from, most of which are accessible in under an hour and all of which we just know you will adore. Besides the popular destination mentioned above, you can always spend your day trip in some quiet, less crowded town or village near Amalfi town. The closest one is Atrani, which is only a 10-minute walking distance from Amalfi town. It is known as one of the most authentic places on the Amalfi Coast.
If you are looking for Amalfi Coast towns with wonderful beaches, you can go to Minori or Maiori. Both towns are popular vacation places where you can enjoy sunbathing at its best. For those who want to explore more peaceful villages or less-crowded beaches should visit Conca dei Marini, Erchie, or Cetara. Whichever place you choose for your day trip, we guarantee that you will have a unique and memorable time.
Check out more articles about Amalfi town:
Hey there! Some links on this page are affiliate links which means that, if you choose to make a purchase, we may earn a small commission at no extra cost to you. We greatly appreciate your support!