So, you have decided to take a trip to the much-loved vacation destination of the Amalfi Coast? That is a great choice! Being on the southern stretch of Italy, this UNESCO World Heritage Site is known for its rolling coastlines, deep blue seas, and collection of the most beautiful villages in all of Italy. There really aren't many places in the world quite as special as this. A fact known the world over is that Italy is famous for its delightful food, which includes tasty pasta dishes, mouthwatering pizzas, and exciting seafood plates.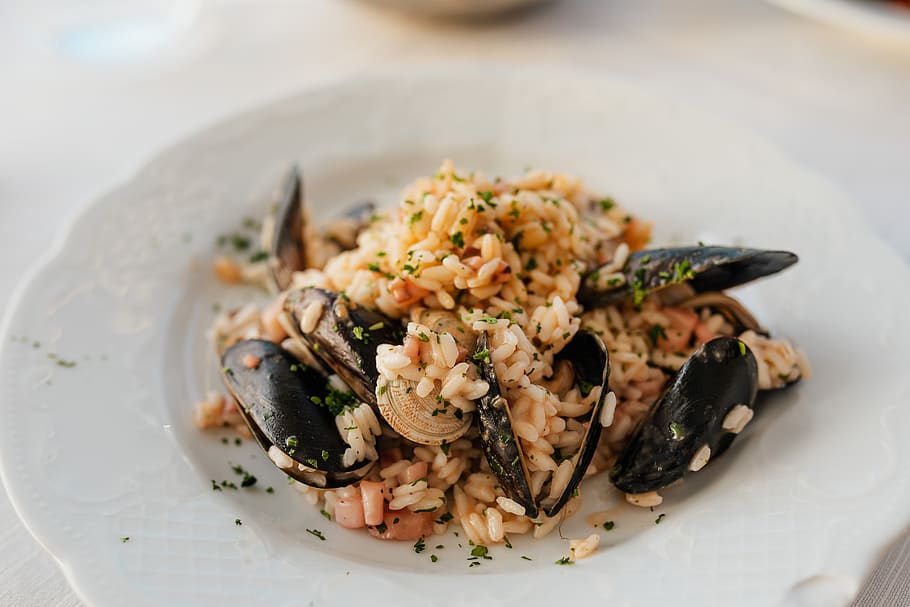 Luckily for us, Italians aren't keeping the secrets of their culinary success very secret. You can learn the tricks of the trade directly from the experts. During your stay on the Amalfi Coast, book a cooking class where you will be guided by professionals to create your own delicious Italian dishes. There are five such experiences that we love on the Amalfi Coast, each offering a chance to try your hand at something new. Let's explore each of them together.
(This article contains 5 cooking classes on the Amalfi Coast, which are best in our subjective opinion. The order of the cooking classes is not related to the quality they offer. Every cooking class has its pros and cons, so choose the one based on your personal preferences.)
Cook Like A Local With Seaview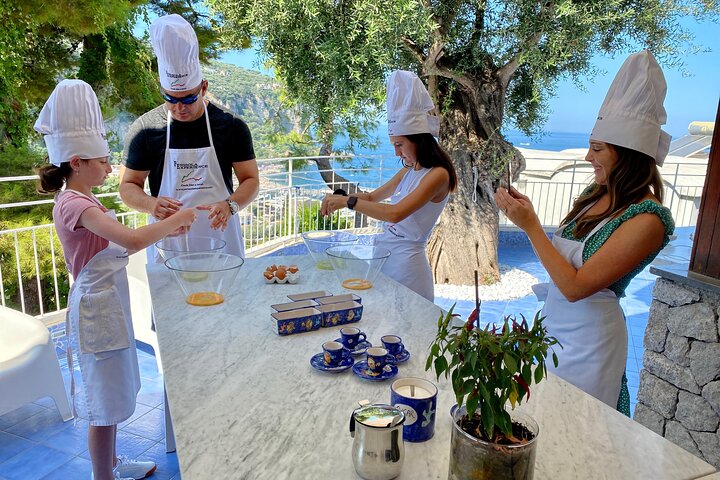 Set overlooking the glistening sea of the Amalfi Coast, this brilliant cooking class is fun for both amateurs and professionals. Specializing in Italian cuisine, you will learn how to make, present, and serve eggplant parmesan, fresh gnocchi in tomato sauce, and tiramisù. You will be supported throughout the lesson by a great teacher who is an expert in Italian cuisine.
They will be on hand throughout the session to ensure that you are on the right track to making tasty food you will be proud of. Once the cooking part of the activity is over, you will be invited to take a seat on the scenic terrace and taste what you have made, all in front of the backdrop of a beautiful blue ocean and sky. The time you spend eating will be accompanied by music and a cooling sea breeze. Be sure to chat with your fellow classmates and perhaps even make a new friend or two.
These classes are suitable for all ages and will last four hours in total. This makes it great value for money. The teacher can speak in both English and Italian, ensuring that as many people as possible can take part. You will have everything you need, including kitchen equipment and ingredients, as well as wine, limoncello, and coffee. Furthermore, you will get a chef's hat, allowing for great pictures of this unique experience.
Cook Like A Local with Seaview is a five-star experience, praised for its excellent teachers who ensure you are having fun at every stage of the cooking and eating process. Wine is poured frequently for those who want some, too, which is always a bonus!
CHEZ BARONE: Pasta and Pizza Master Class: 100% Hands On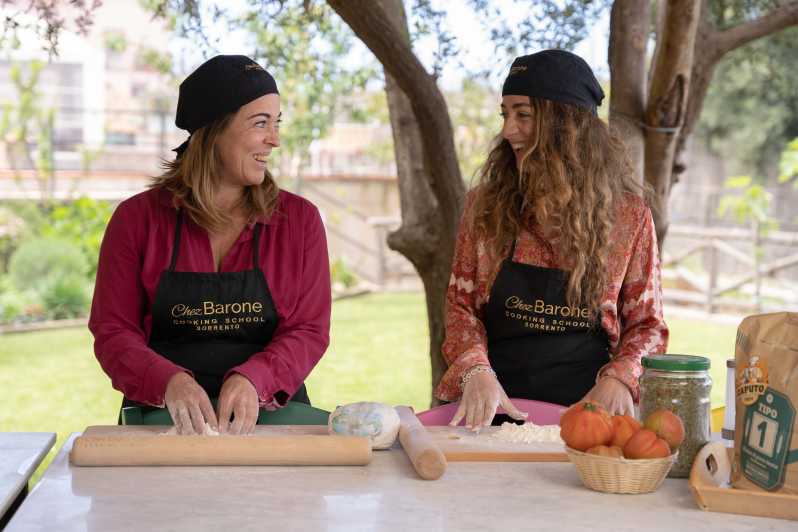 Looking for a five-star cooking class on the Amalfi Coast? Look no further. This experience, enjoyable for the whole family, invites you to spend a day in the stunning community of Villa del Barone. The Sorrento and Neapolitan cuisine on this cooking course is sure to impress even the least food-loving people in your traveling party.
Some of the local ingredients you will use are hand-picked by you from the garden, meaning you can be sure that these dishes will contain fresh, locally sourced ingredients that are great for you and the planet. Anyone over the age of 10 is welcome in this class, meaning it is suitable for solo travelers, couples, and families. If you have family members under the age of 10, they are welcome to attend but must sit on your lap.
The whole activity is wheelchair accessible, too, meaning that this course is inclusive. The course will take 3 hours and 30 minutes to complete, but the time will fly by. After all, time flies when you are having so much fun! Your instructor speaks English and Italian, so you can expect to meet people from multiple different countries during the activity. You won't need to worry about getting to the class because there is a shuttle bus that collects participants from Sorrento station.
Arriving at the villa, you will be put on the task of making your own tagliatelle, bolognese sauce, wood-oven pizza, and tiramisu. There will be limoncello available, too, as well as fizzy drinks. The shuttle bus will take you back to Sorrento station at the end of the day. Reviews for this class are glowing, citing the warmth and expertise of teachers, great company, and beautiful surroundings. Where better to make your own pizzas than overlooking the beautiful landscapes of the Amalfi Coast?
Cooking Class and Farmhouse Visit With Meal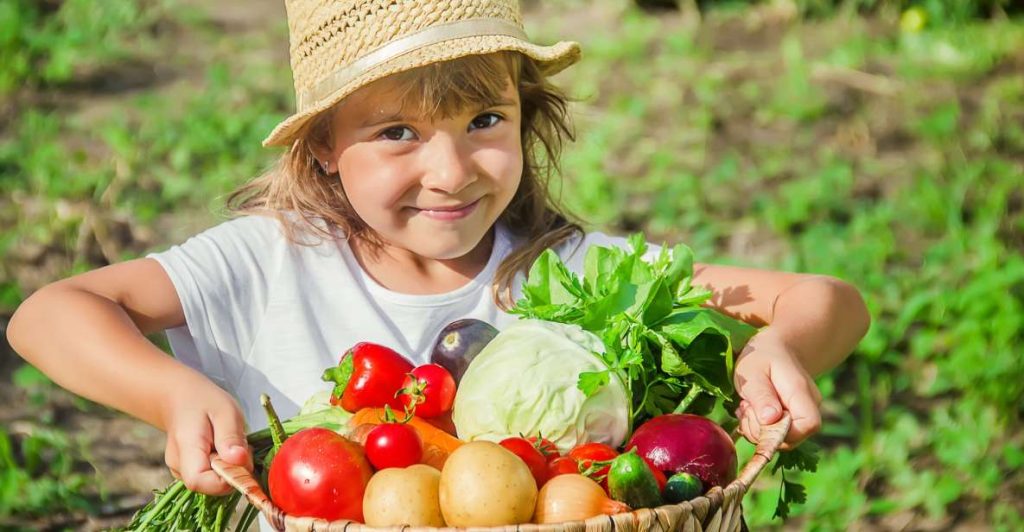 This cooking class is special in that participants are invited to pick their own fresh seasonal ingredients from the garden. These items will form the basis of the delicious foods you will create with the help of talented professionals. Anyone over the age of 8 is welcome at this event, and it will take four hours to complete the session.
Staff speak English and Italian, ensuring those who speak either or both languages can attend. The group sizes in this class are limited to just 10 people, meaning that you will get the opportunity to ask plenty of questions and receive hands-on support throughout the process. That will help to ensure that your food looks great and tastes even better. Expect to make bruschetta, pasta, and tiramisu with a twist.
You will eat alongside your fellow classmates, which is a great opportunity to meet new people with similar interests. Many previous attendees made friends during the activity, and some have even kept in touch. In the garden at the start of the event, you will learn about the sustainability and environmental conservation efforts happening on the Amalfi Coast. Furthermore, you will walk through the olive and lemon groves and discover the secrets of the Mediterranean diet.
Great news for vegetarians! This activity can be made vegetarian on request. Guests are asked to inform the team of this at the point of booking. The accommodating nature of this class is highly praised by previous attendees, who also complement the friendliness of teachers, the unique setting on the Amalfi Coast, and the opportunity to make new friends. It is safe to say that this 5-star event is not to be missed.
As you sit down to enjoy the food you have crafted, you will be invited to enjoy a glass of local wine and a limoncello made locally on the Amalfi Coast. Bottled water is available, too, as well as coffee to keep you motivated and energized. What are you waiting for? Book onto this great class today.
Sorrento Pizza Making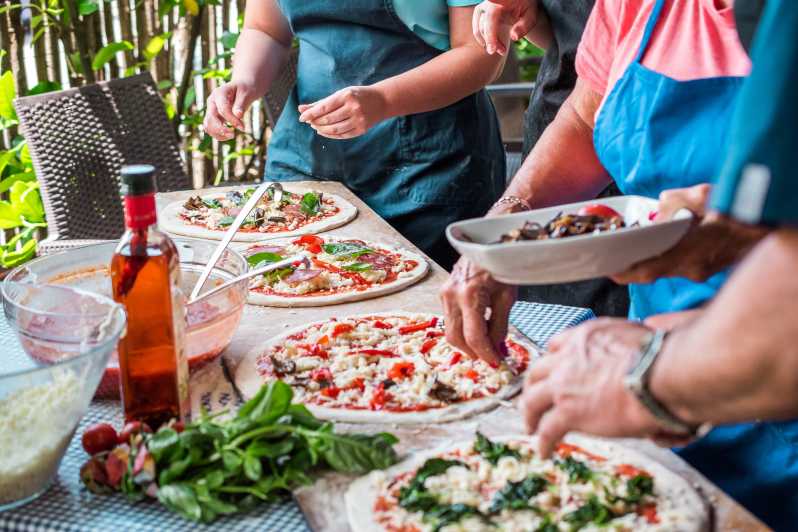 If you are looking for a cooking class focused entirely on pizza, you will find this at Sorrento Pizza Making. Your teachers at this event are great chefs who know how to create the perfect pizza. They are also expert communicators who can teach you everything you need to know in either English or Italian. 
The ingredients you will need have already been gathered, meaning that you can simply turn up and get started. Before you start creating your own pizza, you will be invited to taste their pre-made pizzas, and who could refuse such a delicious offer? Located just a few minutes from the center of Sorrento, this class in a quieter and calmer part of the town promises to teach you a valuable lesson: how to make a great Neapolitan pizza.
You will be able to take what you learn and impress your friends back home. Or keep the knowledge to yourself and avoid having to share any of your slices. As part of this fun experience, you will also get to taste olive oils, limoncello, and wine. Plus, the class is wheelchair and stroller accessible, meaning that new parents and those using a wheelchair can take part. Small animals are allowed, too. The class will consist of up to 30 people and lasts for a total of an hour and a half.
Genuine Cooking Class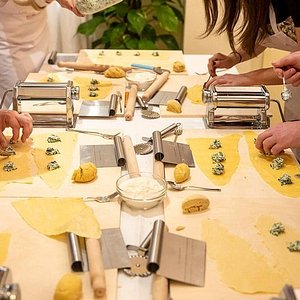 This 3-hour authentic cooking class is hosted by the loveable Carla and Rocco, a couple of professional chefs who will teach you how to create mouthwatering Italian food from scratch. You will be eased into the event with an aperitif and snacks before strolling through the garden and identifying the fresh ingredients you will be using during the class. 
After your trip to the on-site garden, it is time to get down to the business of cooking up some delicious treats. You won't need to bring anything with you to this class because everything will be provided, including all the local ingredients. All you need to bring along to the activity is your passion for learning new things. During the lesson, you will make a traditional starter, pasta dish, and sauce.
Carla and Rocco are on hand throughout the session to keep you on the road to success. As you taste the fruits of your hard work, you will have access to water and homemade wine. This cooking class has designated moments to help you and your fellow chefs break the ice, meaning that you could make new friends. There is nowhere better to meet people than overlooking the gorgeous views of the Amalfi Coast.
How good are Amalfi Coast cooking classes?
If you are looking for an amazing cooking experience or just want to know how to make traditional Italian dishes, cooking classes are the perfect activity to spend some free time. Even though Amalfi Coast is not popular for its cuisine, there are many cooking classes that offer unique and memorable cooking lessons. The main advantage of Amalfi Coast cooking classes is cooking with breathtaking views and fresh vegetables picked from the garden just before the class.
Also, cooking classes on the Amalfi Coast are held outside, in nature, where you will be surrounded by greenery and flowers. This is not possible in big Italian cities where most of the cooking classes are held in the kitchen of a restaurant or home. Therefore, booking a cooking class on the Amalfi Coast is totally worth it, especially if you like such activities.
Check out more articles about the Amalfi Coast:
Hey there! Some links on this page are affiliate links which means that, if you choose to make a purchase, we may earn a small commission at no extra cost to you. We greatly appreciate your support!