Hitting the Amalfi Coast this summer? It will surely be a breathtaking experience like you have never had before. The region, spanning just 50 kilometers, is full of beautiful villages, pastel-colored houses, rocky coasts, and colossal, jagged cliffs. There is hardly a moment where the view isn't jaw-droppingly beautiful.
Because of its cultural significance, Amalfi has grown exponentially as a tourist hub. In 1997, UNESCO added it to its registry of world heritage sites. And for good reasons, too. Their unique architectural style and production of the world-famous limoncello deserve to be preserved. By day, take a hike in the mountains that straddle the coastline, relax by the beach, or explore the lovely little towns in this amazing corner of Italy.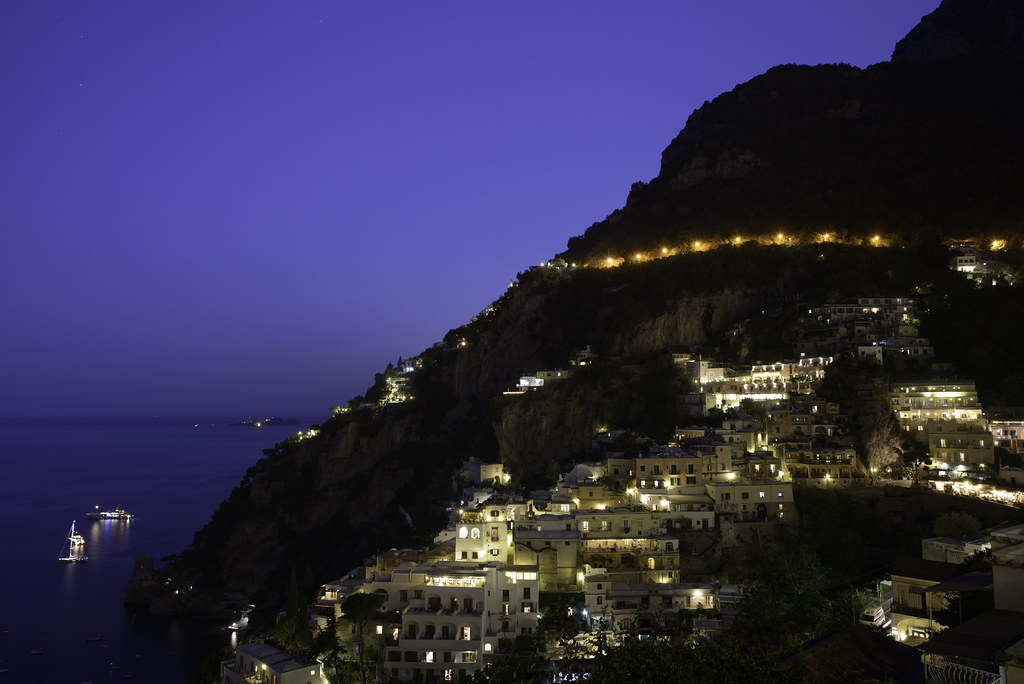 But how does one spend an evening along the Amalfi Coast? Of course, you can have a relaxing evening in your rented seaside villa. However, depending on the timing of your visit, the coast's vibrant nightlife scene may be in full swing. Read our guide on what to do on the Amalfi Coast at night!
Bars
Ready to hit the town on your stay in Amalfi? There are plenty of spots to get the night started. Most towns have a few local bars and restaurants for the night owls. Here are some of the best choices and where to find them:
Masaniello Art Cafe (Amalfi)
If you're in Amalfi town, Masaniello is the top choice for going out among locals. It's located right in the center of town and not too far from the seaside.
It's a great place to grab a bite and a few cocktails before hitting the club. On live music nights or with the right company, though, you could easily spend your evening there until their 3 AM (3:00 hours) closing time. Their kitchen stays open late, serving up famous bites like artisanal burgers and cheesy, tapas-like snacks.
Filou Club (Sorrento)
Being the biggest town on the Amalfi Coast, Sorrento has the most options for a night out compared to the rest. Most places open late are nightclubs. If that isn't for you, consider a visit to Filou Club! It's a piano bar that's equally popular among locals and foreign visitors.
They are open Thursdays through Sundays with live music every night. It's not booming pop or techno, so you can enjoy a relaxing time chatting with friends over some drinks. Speaking of drinks, their mixologists on staff know their stuff. Sure, you could order beer, wine, or a classic cocktail like a Negroni.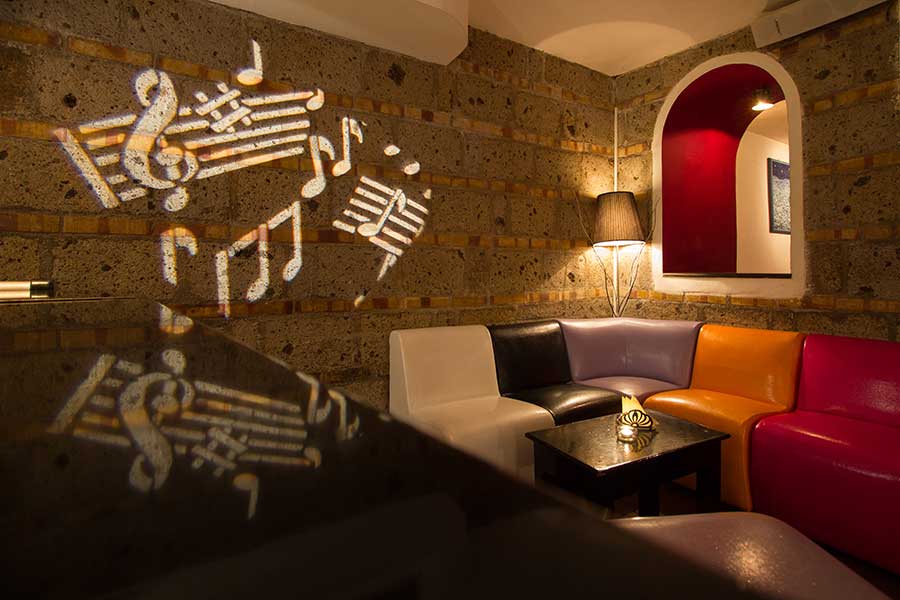 But put their skills to the test with their regularly rotating menu of house drinks! Sober partiers in your group? No problem! They can still come out and enjoy a night of live music with one of their many non-alcoholic cocktails.
Nightclubs
While some parts of the coast are meant for quiet retreats, some of the bigger towns along the Amalfi Coast have famous nightclubs, some of which have welcomed partygoers from far and wide for several decades. Here are some of the top-rated choices:
Music on the rocks (Positano)
An Amalfi Coast nightlife institution that's operated for over 40 years, Music on the rocks is the number one choice for people going out along the Coast. Like most establishments in town, the club's building is carved out of the cliffs behind it.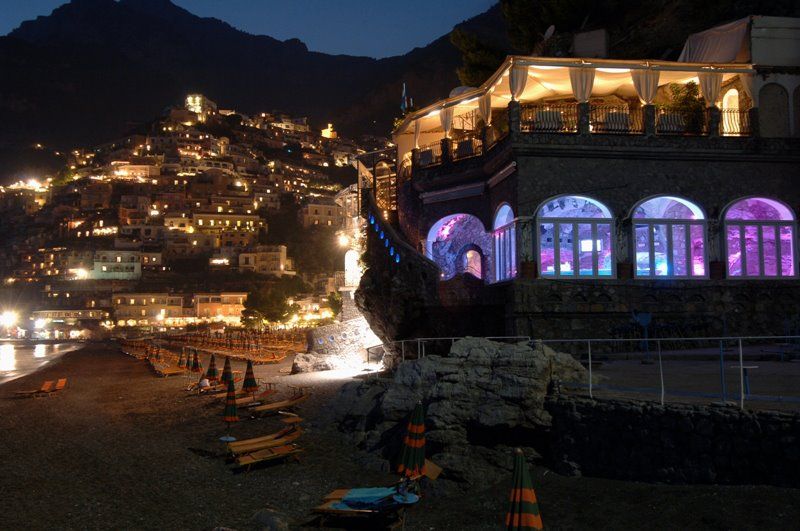 It's definitely one of the most tasteful pieces of club architecture in the world. You can see the lights and glimmers of the disco ball bouncing off the natural, rocky walls. Walking through the entrance, you will feel as though you have stepped into another world.
Celebrity sightings at the club aren't uncommon. It's a huge VIP spot. You may notice that it's a bit pricey compared to nightlife spots in the rest of Italy, but the Amalfi coast is known for having slightly inflated prices. Besides, how many places can you say you partied inside a cliff?
Africana Famous Club (Praiano)
Another longtime Amalfi Coast spot that's hosted countless legendary nights in its 60-year history, Africana is a more inclusive spot located in smaller Praiano. The club has changed its formula a few times over the years, but its current edition is not only a nightclub but a lounge, restaurant, and shisha bar.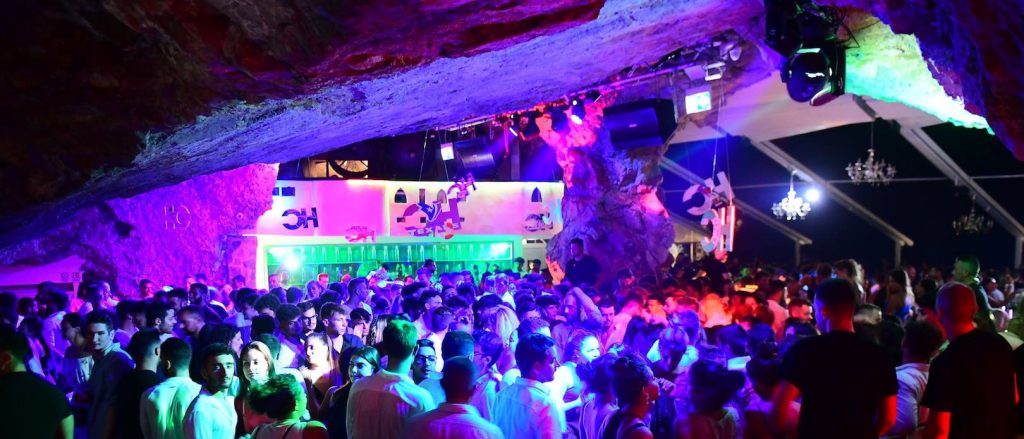 Like Music on the Rocks, they are also built out of a cliffside, so you get the incredible exposed rock interior for your ambiance. They also have a terrace. Step outside and catch some air, and if you are there long enough, you can catch the sunrise.
Seasonal events and festivals
You can find nightlife along the Amalfi Coast year-round. Come in the warmer months, though, and you will be treated to a variety of festivals and events that are reserved for those perfect summer nights. Here are a few:
Ravello Festival (June to October, Ravello)
Ravello hosts the Coast's most famous, longest-running musical event called the Ravello Festival. This music event is a departure from the regular pop and electronic music nights hosted in the area. It's a concert series hosted in Ravello's Villa Rufolo gardens. The program varies by year but usually includes classical music performances.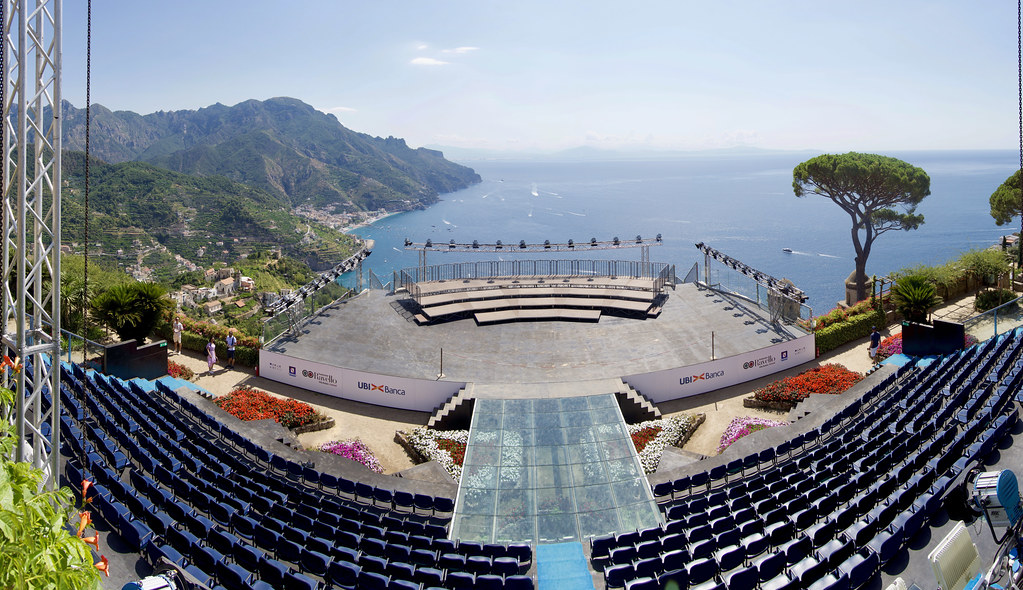 From time to time, they book a handful of jazz, opera, and live dance shows. Ravello Festival has attracted crowds to the gorgeous outdoor venue since its first edition in the 1950s. It usually runs from June to October, with concerts spread throughout the months, mostly on weekends. Visit their website for up-to-date information on the upcoming edition of the festival.
Amalfi music and arts festival (July, various venues)
This event is heaven for music and visual art fans. Each year in July, the Amalfi Music and Arts Festival invites performers and guests from around the world to a month-long celebration of the fine arts. The festival is usually centered in the town of Vietri Sul Mare, but most years, they have hosted events in Sorrento, Ravello, Amalfi, and Paestum.
Each venue is selected carefully and ranges from state-of-the-art concert halls to ancient cities. Performances on the program typically include chamber ensembles, solo pianists, vocalists, and opera. Check the festival's website for information on dates and performances for this year's edition.
Check out more articles about Amalfi Coast:
Hey there! Some links on this page are affiliate links which means that, if you choose to make a purchase, we may earn a small commission at no extra cost to you. We greatly appreciate your support!