The Amalfi Coast is known for its picturesque towns perched on cliffs, crystal-clear waters, and breathtaking views. It is a popular destination for international holidaymakers as well as celebrities who are attracted to the glitz and glamour of this coastal region in Italy. But did you know that it is also home to some of the best wineries in the Campania region?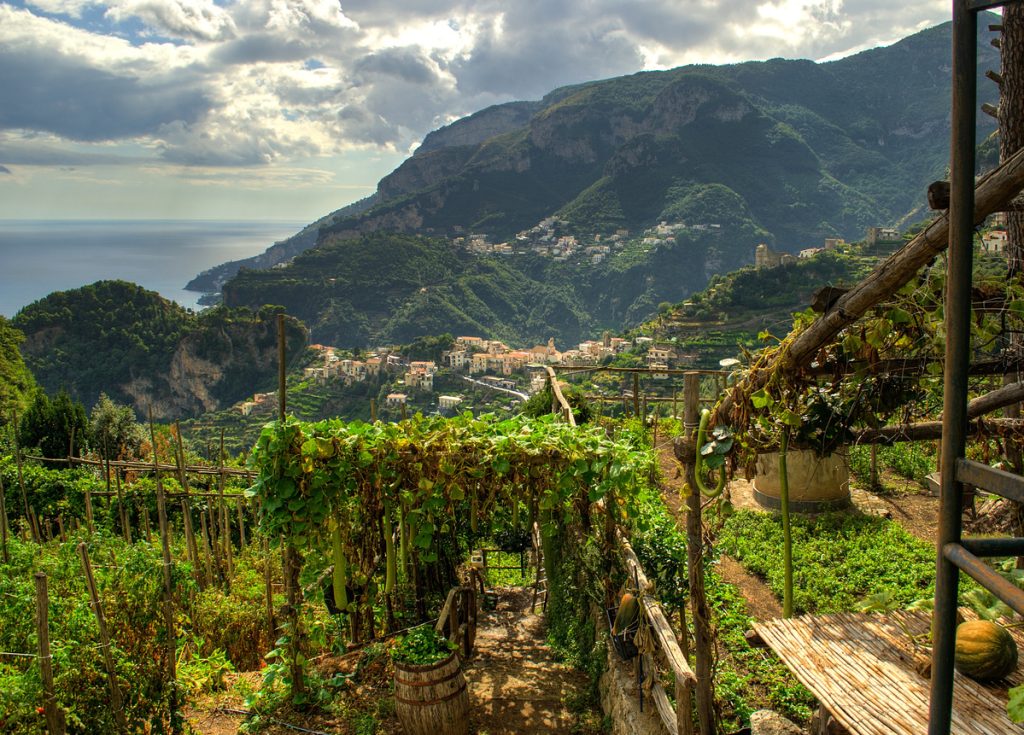 In this article, you will find out what are the best wineries along the coast, where you can try the best wine tastings and learn more about the ancient art of winemaking. Whether you are already a wine lover or simply looking to learn more about one of Italy's favorite drinks, we are sure you will find somewhere you love on this list. Here are the best wineries on the Amalfi Coast:
(This article contains 5 wineries on the Amalfi Coast, which are best in our subjective opinion. The order of the wineries is not related to the quality they offer. Every winery has its pros and cons, so choose the one based on your personal preferences.)
Le Vigne di Raito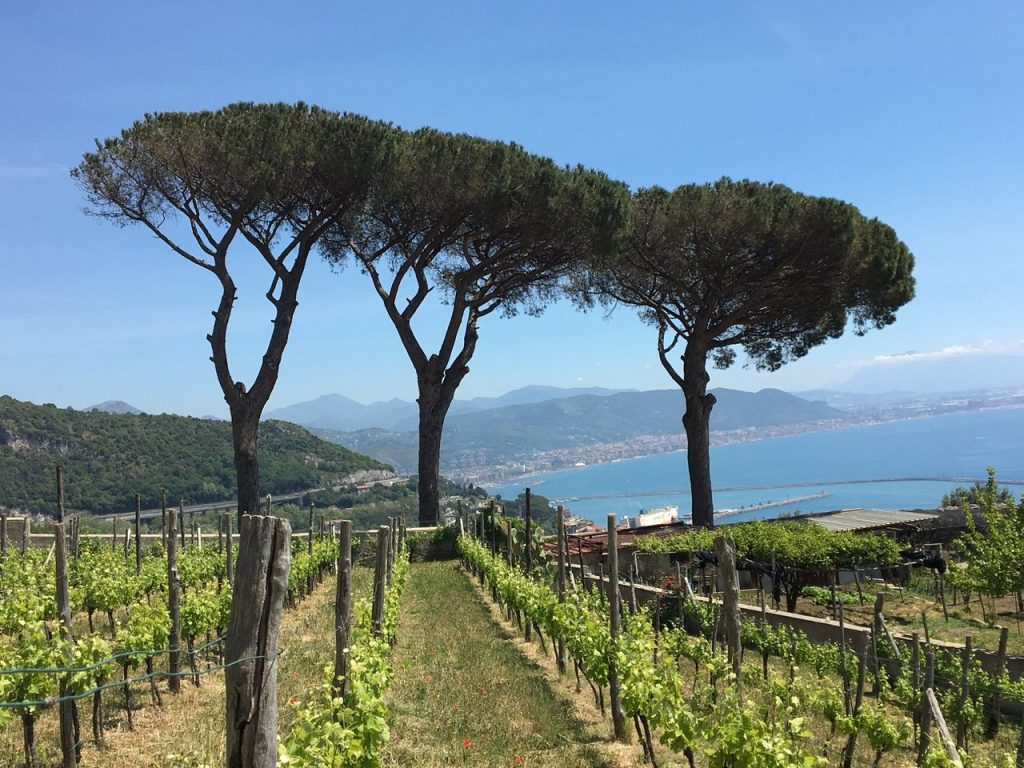 This boutique organic vineyard near Vietri sul Mare overlooks the Amalfi Coast and offers a wine experience like no other in the region. It specializes in red and rose wine made of local grapes, as well as lemon jam, for those looking for more than just an alcoholic tipple. Le Vigne di Raito offers a wine tour and wine-tasting session for visitors, which lasts for around 2 and a half hours. 
During the experience, you will be taken on a guided tour through the cellar, the vineyards of Aglianico and Piedirosso, and the lemon grove. Want to enjoy one of the best views of the coastline? The good news is that you can stop over on one of the winery's panoramic terraces or at the cellar, tasting wines paired with local delicacies. For the 2-and-a-half-hour option, you will enjoy a light brunch alongside your insight into Italian culture, wine, and winemaking.
Need something more substantial to soak up all those delicious glasses of this wine country? Then, don't miss one of their wine tour and tasting sessions with lunch or dinner included. The menu varies depending on the availability of seasonal products, but whatever is for dinner, you can rest assured it will be very delicious. For those who are looking to learn the secrets of the Italian kitchen, there is a 4-hour option for wine tasting and a cooking class.
There is even a specific pizza version if you want to know more about cooking this Italian classic. If you are simply interested in taking in the scenery and enjoying some food, you can visit for a picnic, where you will be given a basket with tasty authentic food and wine. Rather than being a commercial vineyard, Le Vigne di Raito prides itself on being a warm, cozy atmosphere where you feel like you are being welcomed into the family. 
Distance: 3 kilometers (1.8 miles) from Vietri sul Mare
Phone: +39 347 234 1103
Tenuta San Francesco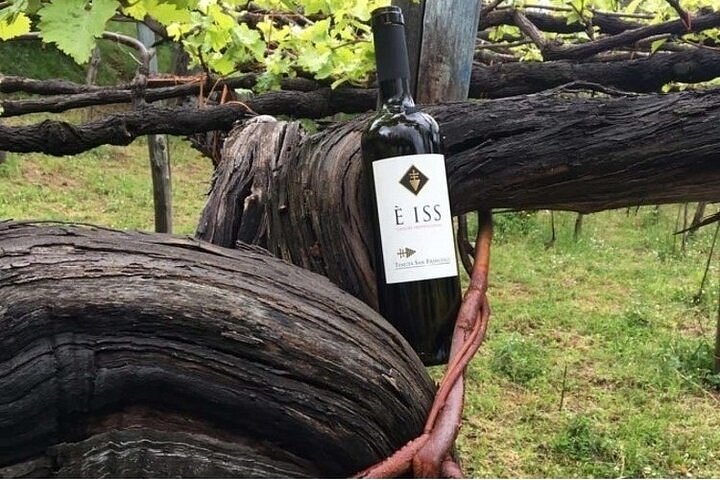 Located in Tramonti, in the heart of the Amalfi Coast, lies Tenuta San Francesco. This beautiful winery produces authentic wines from historic prephylloxera vineyards. Given its position in a beautiful UNESCO World Heritage Site, this green and fertile valley is a gorgeous destination for both wine and nature lovers. 
The winery was founded in 2004 and is located in a historic farmhouse from the 18th century, providing visitors with access to this historic building as well as the scenic views that surround it. Tenuta San Francesco produces red, rose, and white wine, as well as some varieties of Grappa. Walking around the area, you will feel like time has stopped, with plenty of greenery, vineyards that have been in the town for centuries, as well as charming villages with a magical and old-school feel. 
If you are near Tramonti during your trip to the Amalfi Coast, this elegant and authentic winery is a must-visit. There is a variety of wine experiences available, during which you can not only sample the tasty products of the vineyard but farm-produced cheeses and cured meats, too. If you have rented a car or a scooter, you will find it especially easy to get to this scenic spot, but even if not, it is close enough to many spots to get a taxi. You can reach Tenuta San Francesco in 40 minutes from Positano, 20 minutes from Amalfi, and only 15 minutes from Ravello. 
Experiences at Tenuta San Francesco include wine tasting, lunch, cooking class, and even private visits upon request, which is perfect for a birthday or other special milestone. This special place has been featured in plenty of guides, including the Slow Wine 2022 Guide and the Good Wines of Italy 2021 Guide, which speaks to its popularity. Its many awards and features in wine publications prove that this winery is well worth a visit for fans of authentic wine and fun days out on the Amalfi Coast. Expect a warm welcome from the team, a tasty selection of food, and some of the best wines you will ever try. 
Distance: 17 kilometers (10.5 miles) from Ravello
Phone: +39 335 667 0854
Marisa Cuomo Winery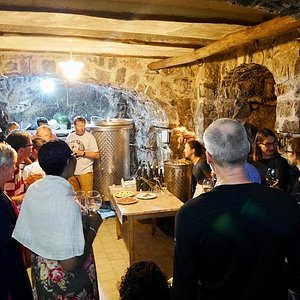 Nested among vines and rocks over the sea of Furore, you will find the stunning Cantine Marisa Cuomo. The grapes that grow here are exposed to the sun and the sea of the Amalfi Coast, creating unique blends and flavors you won't find elsewhere. The winegrowing estate was established in 1980 by Marisa Cuomo and Andrea Ferraioli, and thanks to their decades of experience, it is safe to say they know what they are doing.
The selection of grapes at this beloved winery has been perfected over time, with a dedicated search for the right degree of freshness and humidity combined with secrets passed down from old winemakers and new technology. The winery produces an impressive 50,000 bottles of wine, around 60% of which are white wine.
There are up to 10 types of wine produced by this winery per year, and visitors can taste all of this wine selection at the winery's tasting experiences. Offering a unique trip through the wine cellar and vineyards as well as a behind-the-scenes peek at the winemaking experience, these tasting events will delight both wine professionals and newbies. 
Distance: 10 kilometers (6.2 miles) from Amalfi
Phone: +39 089 830 348
Giuseppe Apicella Winery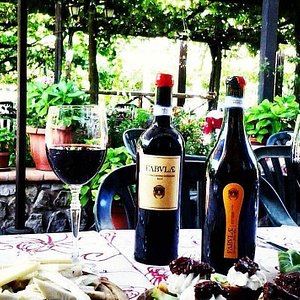 Located in Tramonti on the Amalfi Coast, this lovely winery is run by a family with unrivaled expertise in cultivating delicious wine. In 1977, Giuseppe Apicella created the winery where its first wine was made, with 3000 bottles produced. This family-owned winery makes visitors feel right at home, with a warm, friendly spirit that invites all wine lovers to also become "part of the family."
Products created by this winery include rose and red wines as well as the popular Italian spirit, Grappa, which is typically enjoyed at the end of a meal. There are multiple visit options for visitors wanting to know more about the winemaking process and enjoy a tipple from the famous winery. You can attend an event, enjoy a vineyard tour, and attend a wine-tasting experience. Walking through the winery's centuries-old vineyards, you will enjoy breathtaking views of the Amalfi Coast from a viewpoint.
After a food and wine tour through the green valley of Tramonti, you will be taken to the cellar, where you can learn about what transforms these grapes into the delicious wines you have the privilege of trying. You don't just have to take the family's word for it. The winery has won plenty of prestigious awards, which cement its place as one of the best wine experiences in the area. 
As well as receiving many positive reviews in the press and elsewhere online, this delightful winery has been featured in plenty of wine guides in Italy, and for good reason. As well as enjoying some of the best wines the Amalfi Coast has to offer, you will come away from your visit to the vineyard with refreshed knowledge about the winemaking process and feeling like you are part of the family.
Distance: 12 kilometers (7.5 miles) from Ravello
Phone: +39 089 856 209
Tagliafierro Winery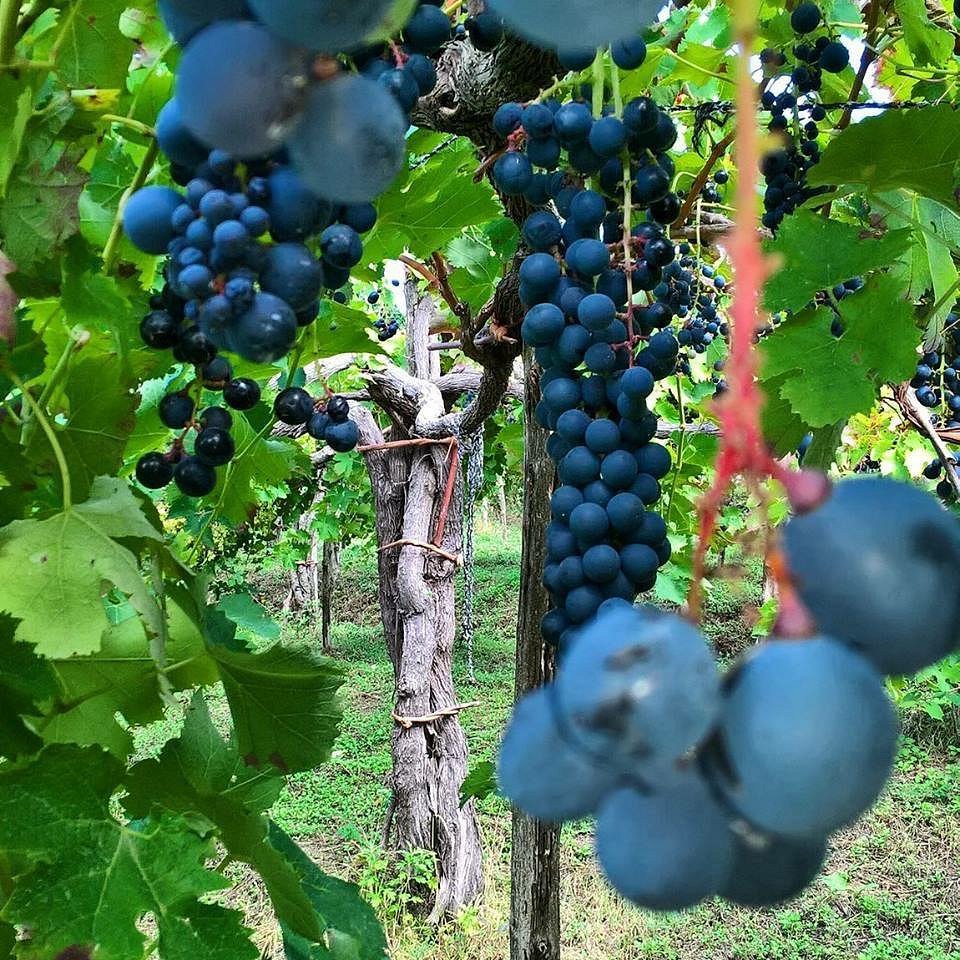 Promising (and delivering) a taste of the Amalfi Coast, this family-run winery specializes in red and white wines with delicious flavors that pair excellently with Italian cuisine. Like many of the other popular wineries in the area, Tagliafierro is located in Tramonti, an excellent region for the production of the grapes used in the wine. The main winemaker here was born in 1990, making him a relative youngster in the industry. But his relative novelty doesn't make him any less of a winemaker.
Since his youth, he learned from his family members how a good wine gets made, and he puts this wisdom into his process today. The winery offers tours and wine-tasting sessions, including sessions that offer authentic and typical food alongside these delicious wines.
Many of the dishes on offer are made with homegrown vegetables from the garden, another touch that makes this experience feel all the more special. The area itself is incredibly picturesque, so you will enjoy views of the Amalfi Coast mountains while you sip a glass of artisan white or red wine crafted using a combination of traditional techniques and modern technology. 
Distance: 16 kilometers (10 miles) from Ravello
Phone: +39 333 425 0449
Where to find the best Amalfi Coast wineries?
Even though you don't have an opportunity to find Amalfi Coast wines outside Italy, this popular coastline has some very interesting wineries that offer high-quality wines and unique experiences for their guests. Most of these wineries are located in Tramonti, a small hamlet in the province of Salerno. However, you can also find wineries in other small communes along the coast.
Whichever one of these five wineries you choose to visit, you are guaranteed a great time tasting the delicious grapes of the region and finding out which types of food they pair best with. You will enter feeling like a visitor and leave feeling like a member of the family, thanks to the warm, welcoming, and friendly vibe they all boast. Save a glass for us!
Check out more articles about the Amalfi Coast:
Hey there! Some links on this page are affiliate links which means that, if you choose to make a purchase, we may earn a small commission at no extra cost to you. We greatly appreciate your support!