If you were to do a survey, most people would probably agree that camping is one of the absolute best types of vacation a couple or group can have. In order to have an enjoyable and memorable holiday experience, you don't need fancy restaurants, you don't need extravagant activities or entertainment. All you need is a connection with nature and an appreciation for its beauty.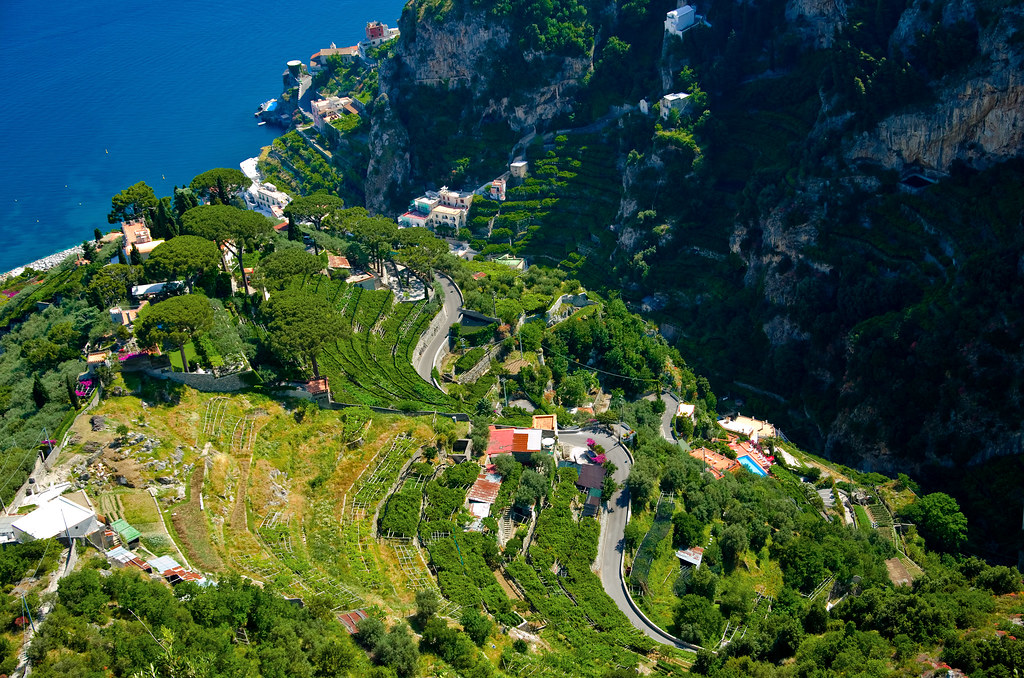 If you are looking for a place to trek the hills, enjoy the sea, and see the historic sights, then there is no better spot in all of Europe than on the Amalfi Coast in Southern Italy. Known for its charming coastal towns, beautiful beaches, and breathtaking views, hundreds of camping enthusiasts head to the Amalfi Coast every year to experience its comfortable campsite. 
With that being said, it is not quite as easy as simply pitching a tent. Like any trip, camping holidays require a degree of planning and preparation to ensure the best trip possible. In Italy, "wild" camping is prohibited in many areas without a permit, and campers can be fined. For this reason, as well as for access to amenities like running water, fire pits, and trash disposal, most people choose to camp at designated campsites. On this basis, let's discover some of the best camping Amalfi Coast has to offer.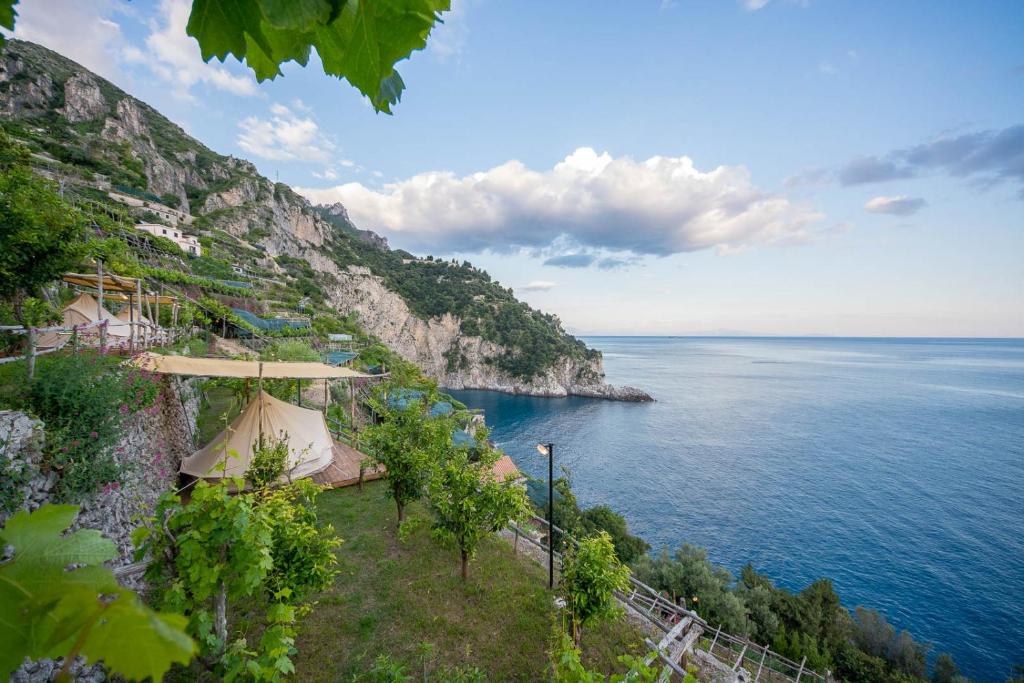 Located on the picturesque cliffside overlooking the Tyrrhenian Sea and less than a ten-minute drive from the coastal village of Maiori is Cannaverde Amalfi Coast Camp. With services such as a swimming pool, self-service laundry, free internet access, pet allowance, and a restaurant on-site, it is easy to see why this camping area is rated at the very top. 
Each site comes with a tent housing a water foam mattress, clean blankets, plush pillows, and a hammock for you to relax in while taking in the stunning views. There are also private bathrooms, showers, terrace deck chairs and sunbeds, picnic tables, and electric lighting, so you really will be camping in the height of comfort and style. There is also a parking area for cars and motorbikes. However, they are unsuitable for larger vehicles such as RVs or caravans. Regarding the nature surrounding Cannaverde Amalfi Coast Camp and the activities available, there is no shortage of either.
The grounds themselves are alive with the aesthetic assortments of various vegetation, lemon trees, olive trees, and grapevines associated with the area. Maiori is just a few minutes away, so you will also have full access to conveniences such as restaurants, bars, and boat tours. Overall, this camping is perfect for those who want to spend a peaceful summer holiday on the Amalfi Coast away from crowds. Prices start from around 90 euros for an economy tent for 2 people to 99 euros a night for a 4-person tent. Spaces at the campground are very limited though, so it might be a good idea to book your stay ahead of time.
Distance: 2 kilometers (1.2 miles) from Maiori beach
Phone: +39 333 187 9579
Camping Selva Ranna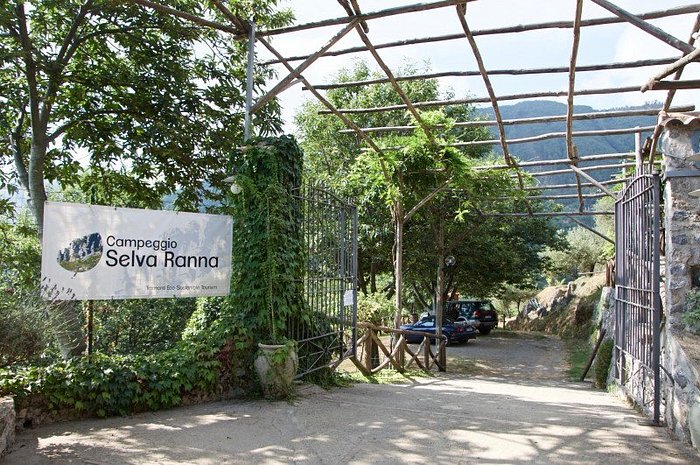 Located in the commune of Tramonti within the Regional Park of the Lattari Mountains, Camping Selva Ranna is perfect for those looking for more of an authentic camping destination. Even though the campground does offer some modern amenities such as bathrooms, hot water to shower, and a WIFI hotspot, you must provide your own tent, lighting, and other camping equipment.
Even though Camping Selva Ranna is nicely nestled in the hills, it is still within reach of many bars, restaurants, and heritage sites. For example, it is 9 kilometers from Ravello, 15 kilometers from Amalfi, and 25 kilometers from Pompeii. This prime venue positioned between so many great tourist locations is one of the main reasons to stay at the campground. However, the number one reason why trekking enthusiasts travel to Camping Selva Ranna is the hiking trails.
There are over 70 hiking trails in the Lattari Mountains and surrounding Amalfi Coast. Two of the most popular near Camping Selva Ranna are the Monte Tuoro Di Cesarano and the Castello Di Montalto. The good thing is that parking spaces are available, and pets are also allowed. How much it costs to stay at the camp per night is not reliably found online, so going by the advice of the Camping Selva Ranna website itself, it is best to contact them directly to book a reservation. 
Distance: 9 kilometers (5.5 miles) from Ravello
Phone: +39 342 000 7025
Camping Residence Nettuno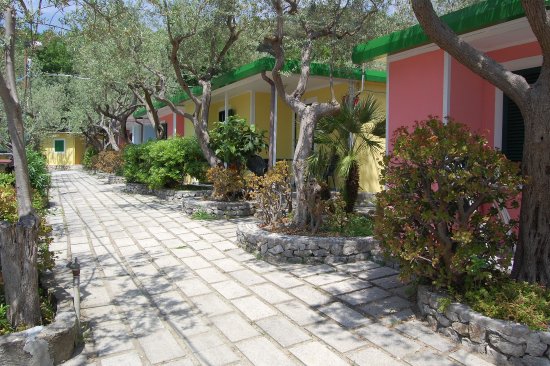 Camping Residence Nettuno is one of only a few campsites in all of Italy that is based right next to the beach. Consequently, it offers a range of activities not found at the other campsites on this list that are unique to its beachside location. For starters, it provides a private beach that belongs to the site alongside some incredible views overlooking the Marina Del Cantone.
Camping Residence Nettuno also features its own terrace, swimming pool, fishing spot, and continental restaurant. It is just a part of a larger resort that is filled with restaurants, hotels, beaches, bistros, and hiking trails. Perhaps the resort's most unique feature though, is its on-site diving and snorkeling school. If you are staying in the area, you simply must book an excursion under the beautiful blue waters. Speaking of the water, from Nettuno, you can easily book a boat ride to the neighboring town of Positano or the alluring island of Capri.
There are also buses that will take you to the settlement Sorrento in the Bay of Naples, on the other side of the Peninsula. This will take less than an hour by bus and even shorter if you have your own car. The campground is open from April 1st to October 31st. Caravans, campers, and RVs are allowed, but spaces are limited. Cars and motorbikes are not permitted and must be parked elsewhere. A tent or trailer space will cost you around 30 euros a night, with a power-optioned RV space costing just a few euros more. 
Distance: 17 kilometers (10.5 miles) from Sorrento
Phone: +39 081 808 1051
Why choose campsites on the Amalfi Coast?
If you are looking for a memorable, affordable, and quiet way to explore the Amalfi Coast, you should consider choosing camping as your accommodation option. Even though there are not as many campings on the Amalfi Coast as, for example, on Lake Garda, you can still have an enjoyable camping experience in that part of the Campania region. The coastal towns are usually very crowded, and there is a big parking problem, especially during the summer season.
Small and narrow roads are not intended for so many tourists. However, campsites on the Amalfi Coast are pretty peaceful and quiet, they usually provide parking spots, and you can explore coastal towns with public transportation. Furthermore, camping on the Amalfi Coast also gives you the flexibility to adapt to the weather conditions and plan your activities accordingly. You can enjoy the sunny days on the beach or explore the inland attractions on rainy days.
Check out more articles about Amalfi Coast:
Hey there! Some links on this page are affiliate links which means that, if you choose to make a purchase, we may earn a small commission at no extra cost to you. We greatly appreciate your support!