The Amalfi Coast is known throughout the world for its beautiful views, quaint villages, and delicious seafood dishes. It is one of the most popular tourist destinations in Italy, and it is easy to see why. But it also has a reputation for being one of Europe's most expensive holiday destinations. So, just how expensive is it to visit this gorgeous coastal region?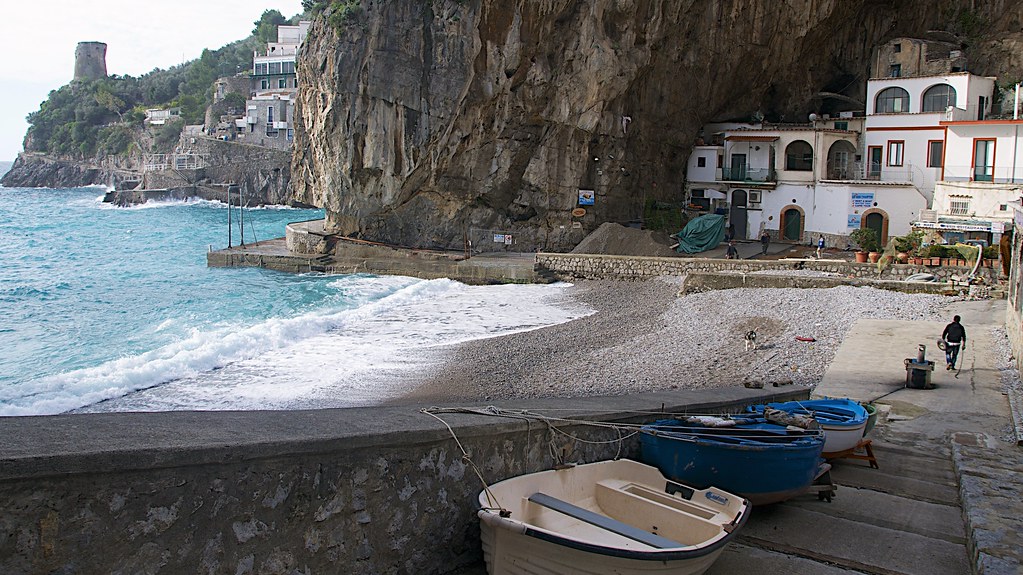 Let's answer that question together. We will explore the average prices for accommodation and flights, as well as general spending on experiences and local transport. You will discover how these prices compare with the rest of Italy and receive tips and tricks for how best to visit the region on a budget. Let's begin by exploring how much a holiday here costs on average.
How much does an Amalfi Coast holiday cost?
Staying on the Amalfi Coast will cost you around 150-150 euros per person, per night, depending of course on the level of luxuriousness you seek out. This expense is for accommodation only, with hotel rooms and Airbnbs being more expensive here than in other areas of the country. Sharing your accommodation with other people is best practice as it can reduce costs significantly.
While this isn't suitable for solo travelers, those in couples, families, or groups of friends can book a place together. For example, you can find 150 euros per night accommodation that sleeps two people, saving 50 euros a day. Luckily, there is a variety of accommodation available, meaning you can find cheaper or more expensive options depending on your budget. It is worth noting that hotels tend to be cheaper than Airbnbs, but not always, so shop around until you find a great deal.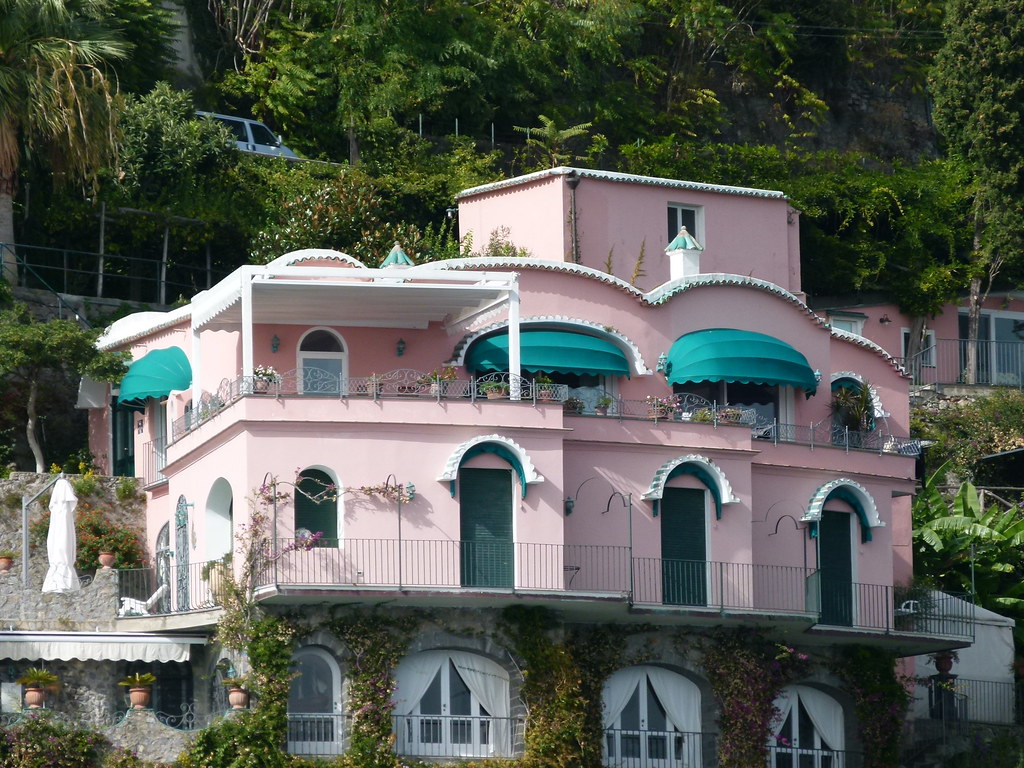 On top of accommodation, you will need to factor in a daily spend per person of another 80-100 euros. This will cover food and drink expenses, experiences such as museums, and local travel needs around the area. Flights to the Amalfi Coast could set you back anywhere from 50-1000 euros per person depending on where you are coming from, or more if you are opting for first-class or higher-end flights. While you may opt to travel to the Amalfi Coast by land, this option will usually be more expensive than the cheapest flights available on the market.
The good news is you can use flight comparison websites to find the best offers. While suitable for shorter journeys, taxis can be very expensive on the Amalfi Coast. Money-savers should prioritize buses and trains as much as possible or opt to walk depending on distance, mobility, and weather. By choosing to walk instead of taking public transport, you won't spend a cent, and you will get to enjoy even more of the beautiful landscapes on offer here.
How do costs compare to the rest of Italy?
It is safe to say that the average Amalfi Coast holiday isn't cheap. Its reputation as one of the most desirable places to visit in the world is dampened by its high costs when compared to lesser-known Italian destinations like Turin or Bologna. However, the Amalfi Coast is not only popular with tourists but with celebrities too, which raises the prices. Positano, for example, is an exclusive honeymoon spot which is all over the social media. Amalfi and Ravello are also worldwide known for their beauty, while Sorrento is a popular base for exploring Amalfi Coast and Capri Island. 
There are so many villa apartments on the coast that also speak for themselves that you are in a luxurious destination. Therefore, you may find the prices similar to other high-end Italian destinations such as Lake Como, Florance, and even parts of Rome. Fortunately, all is not lost. Reducing costs is easy. All you need to do is follow our tips and tricks!
How to visit the Amalfi Coast on a budget?
While the average holiday on the Amalfi Coast can be very costly, it doesn't have to be. You can make adjustments to your travel plans and benefit from big savings. Here are a few great travel hacks to get you started.
Travel times
The first thing to consider is your date of travel. The time of year that you choose to visit the Amalfi Coast can have a significant impact on the price you will pay. Everything from flights to hotels and taxis to dining can fluctuate depending on the time of year. This is because many companies take advantage of school holidays and hotter periods when people are most likely to want to visit. 
Avoid visiting the Amalfi Coast between June and August, instead, opt for a winter-spring visit from March to May or an autumn-winter visit from September to October. If you visit from November to February, the weather will be colder, and some tourist attractions won't be open, so it is not the best idea to visit then. 
Eating and drinking
When it comes to food and drink, it is best for those on a budget to stay away from costly restaurants. There are a lot of these along the coast, especially those offering the best views. Research before you travel to find affordable options for you to book. Some restaurants offer daily menus during the week with discounted costs, so look out for these if you find an eatery you like the look of. Alternatively, book accommodation with cooking facilities.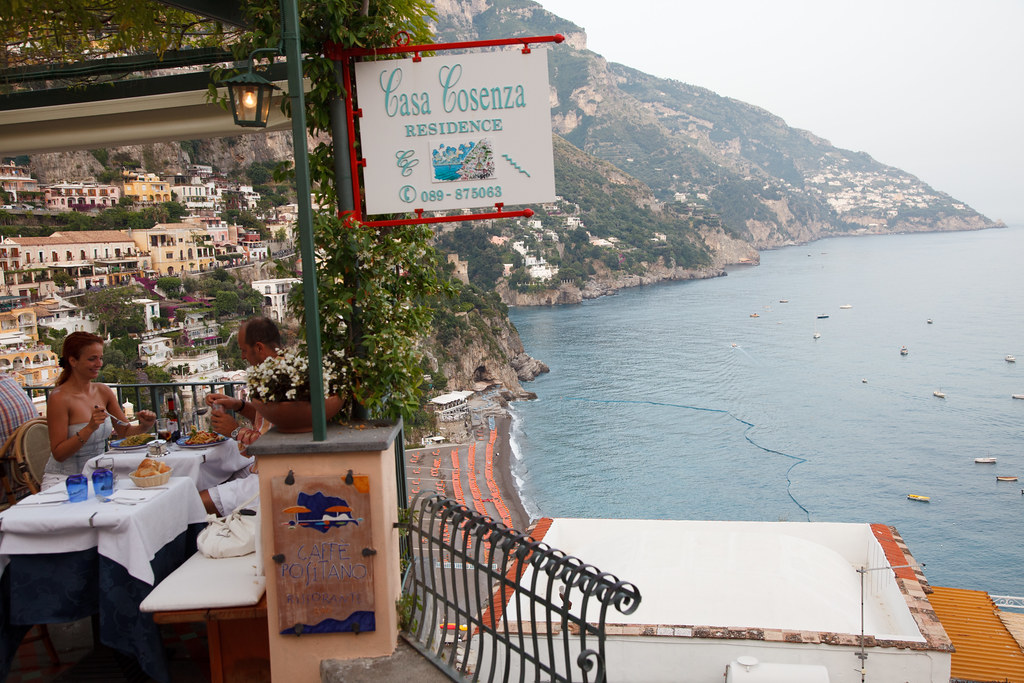 While accommodation with an oven, stove, and microwave may be more costly, it will save you plenty of money in the long run. You will keep more euros in your pocket because you will be able to buy groceries at a nearby shop and cook delicious food yourself. Just don't spend every night in, or you will miss out on some of the spectacular restaurants the Amalfi Coast has to offer!
Also, many Amalfi Coast hotels and villas have outdoor pools, which raises the price of staying significantly. If you are going on a trip to the Amalfi Coast in the summer, the sea is warm enough for swimming and sunbathing, so you don't need a pool. Therefore, search for accommodation without a pool if you want to save a bit.
Experiences
Activities on the Amalfi Coast are very tourist-centered, meaning that they often come with a hefty price tag. Fortunately, you can enjoy lots of great experiences in this region of Italy without needing to hand over any money to anyone. With many of the world's most beautiful views available for free here, you will love no-cost activities like relaxing on the beach, watching the sunset, and going for a hike. Furthermore, you can go on a day trip to a different Amalfi Coast town than the one you are staying in, and it won't cost you much if you use public transportation. 
Transport
Those on a budget should avoid using taxis as much as possible when traveling between towns on the Amalfi Coast. Taxis are often the most expensive way to travel, especially journeys to and from airports. Instead, money-conscious adventurers should take a bus or train as these can cost as little as just a few euros per journey. There is a Sita bus that runs every half an hour between almost all villages and towns along the Amalfi Coast, especially in high season.
Coastal towns are also well connected with ferry lines. If you are into boat tours, private boat tours are very expensive here, so consider booking a group tour which is more reasonably priced. Renting a car is also a bad idea. All towns along the coast have very limited parking spots, tight and narrow streets, and they are very crowded. Also, not only will you have a nightmare finding available parking, but you will also pay a fortune if you find one. 
Accommodation
Keep in mind that Positano is the most expensive town on the Amalfi Coast, so don't stay there if you have a tight budget. There are many smaller villages and towns on the rest of the Amalfi Coast, which are a much better option. For example, you can stay in Cetara, Praiano, Furore, or Conca dei Marini. From there, you can easily visit Positano on a budget and have a pretty similar but cheaper Amalfi Coast vacation.
Is Amalfi Coast expensive or not?
Overall, the Amalfi Coast is an expensive vacation for most people. But that doesn't mean it is out of reach. By making adjustments to your spending and saving money where you can, you will greatly reduce the cost of visiting this remarkable coastal region. Trust us when we say that with beautiful views like these, it is worth budgeting to make this trip happen for you and your loved ones.
Check out more of our articles about the Amalfi Coast:
Hey there! Some links on this page are affiliate links which means that, if you choose to make a purchase, we may earn a small commission at no extra cost to you. We greatly appreciate your support!