When it comes to Rome, we think exploring on foot is the best way to take in all that this majestic city has to offer. Rome is rich with ancient ruins and epic history, so it is just around the next corner where all your senses will be engaged. If you find yourself in the mood for exploring while on your trip to Rome, you can count on having some full days of adventure and sightseeing. There is so much beautiful art to discover as well as famous architecture and ancient ruins all within Rome, turn down another street, and there is another piece of history for you to enjoy.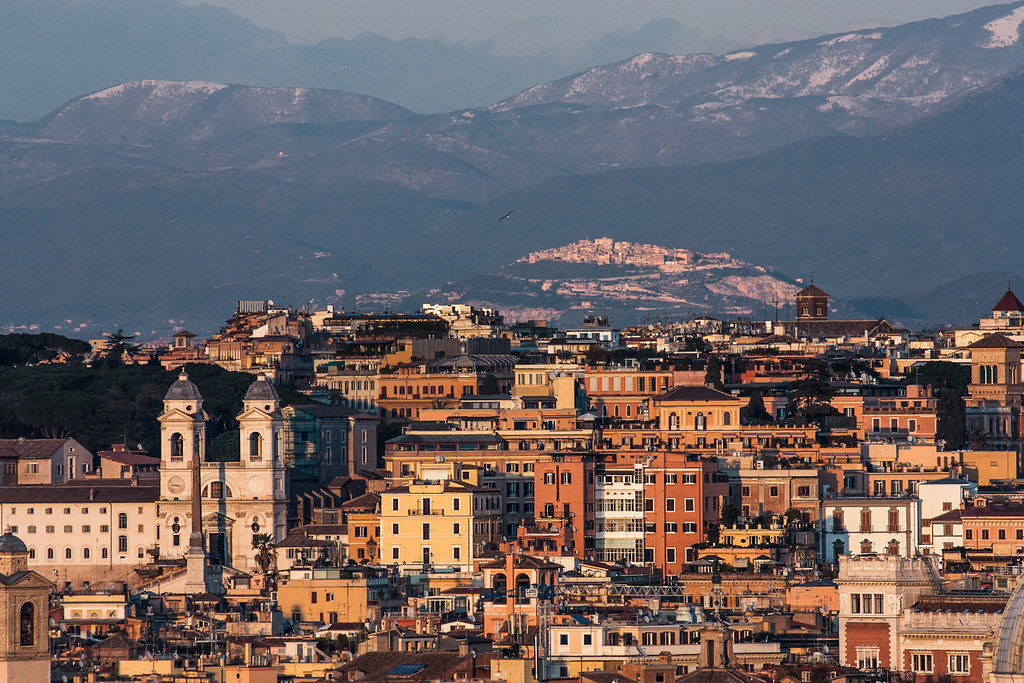 With so much ground to cover in Rome, you will most definitely be needing to eat! We put our effort into the taste testing because we want you to put all your efforts into the adventures of your travels. No matter if you are in need of breakfast, lunch, dinner, or a late-night meal, we have done our homework over here in order to create this list of not-to-miss places to fuel up while you are out and about in the Monti neighborhood of Rome. Food is one of the best parts of traveling, and Rome has plenty of great dining options for your day or night.
Shopping and sightseeing take a lot of work, so in an effort to assist you with your focus on that, here is a little list of the food part. We have done our due diligence on the restaurant search and have compiled a list of the top five not-to-miss eateries while you are in Monti in Rome. What is better than indulging in some of the best food in the world in one of the most amazing places in the world?
(This article contains 5 restaurants in Monti, which are best in our subjective opinion. The order of the restaurants is not related to the quality they offer. Every restaurant has its pros and cons, so choose the one based on your personal preferences.)
Al42 by Pasta Chef Rione Monti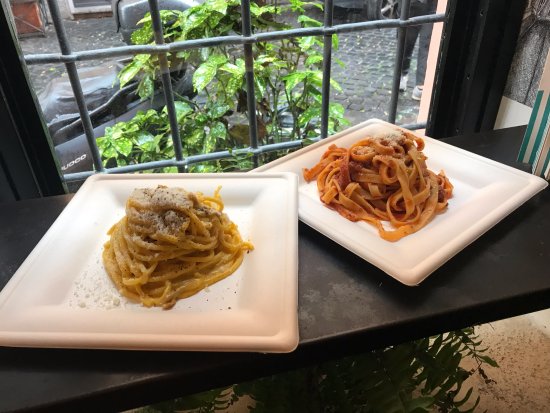 If you are in the mood for some gourmet street food, then you will need to go no further than to the doors of AL42. Chef Leopoldo Adriano Frigeiro has created a menu focused on Italian gastronomic tradition with a focus on using high-quality ingredients. Winner of the Trip Advisor's 2022 Travelers Choice award, you can enjoy these mouth-watering dishes for dine-in service or takeaway.
Chef Frigeiro has a doctorate in Nature Science combined with twenty years of experience as a chef. This gives him a unique experience as a chef and has inspired him to create dishes that are inventive with his approach to food combinations and cooking techniques. The menu is broken down into three categories: pasta, seconds, and salads. They also offer a daily special highlight of locally and seasonally sourced items. All the classic dishes you would like to see on an Italian menu are here, as well as some vegetarian and gluten-free options.
The pasta is fresh and homemade at a price point that is easy on the eyes and the wallet. AI42 is located in the heart of Rome, so it is an easy spot to stop for a quick lunch or dinner. Also, there is an option to grab a takeaway if you are in the mood to eat in the comfort of your own place after a long day of adventures. Al42 restaurant is open Wednesday to Monday for lunch service from 12:30 PM (12:30 hours) to 3:30 PM (15:30 hours) and for dinner service from 7:00 PM (19:00 hours) to 9:30 PM (21:30 hours). Keep in mind that the restaurant is closed on Tuesdays.
Location: Via Baccina 42
Website: Al42.it
Distance: 1 kilometer (0.6 miles) from Trevi Fountain in Rome
Phone: +39 06 488 3198
Fuorinorma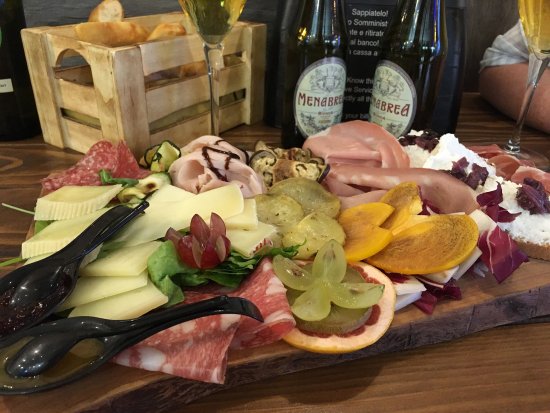 Coming from the Colosseum and need a little midday pick-me-up? Located in central Rome, this eatery offers some of the best of the best. With a motto of "Save Water, Drink Wine," are you really going to argue much? In fact, it has a five-star rating on TripAdvisor. When that happens, which it rarely does, it is worth checking out for yourself. This place offers healthy street food with great service for affordable prices.
Expect a fast-paced, crowded, and busy little spot. It is a tight squeeze but perfect for a little refueling. You may not be there for a long time, but you are there for a good time! The open kitchen allows you to watch what is being made to order, and the paninis are a must. Enjoy a glass of prosecco to accompany your cheese board featuring the best selection of meats, veggies, and cheese from Italy.
Come ready to build your own little charcuterie board of fresh sliced meats, cheese, and veggies to accompany your wine before you continue on your adventures through the city of Rome. Fuorinorma is open every single day from 11:30 AM (11:30 hours) to 11:30 PM (23:30 hours).
Distance: 1.1 kilometers (0.7 miles) from Trevi Fountain in Rome
Phone: +39 06 487 5305
Ai Tre Scalini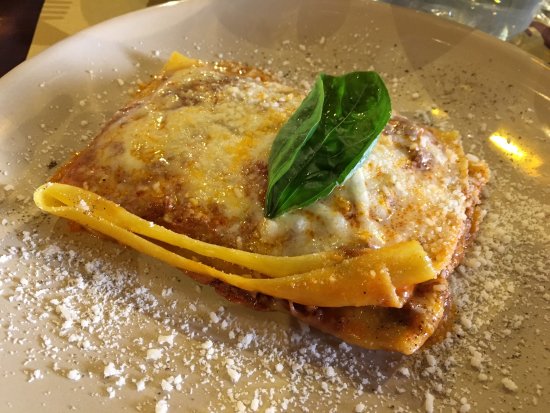 Ai Tre Scalini started as a bottle shop in 1895, so needless to say, they know what they are doing here. The motto here is "dying yes, but not of thirst!" This historic winery has over 300 labels on the menu, and it is not just wine. They have a selection of spirits as well as craft beers. The outside is covered in vines, so you can't miss it, and the inside is just as charming.
But be warned, tables are first come, first serve, so reservations cannot be made. The restaurant is open every day from 12:30 PM (12:30 hours) to 1:00 AM (1:00 hours), giving you plenty of opportunity to make a little stop in this magical little place. The food here is intended to accompany the wine, so you can create the perfect meal after you decide what you will be drinking. Everything from the kitchen is made to order with fresh, local ingredients, and they offer quite a wide variety of dishes.
The price point you can't beat, does that make it even more delicious? The menu is also structured to be dietary friendly, so if you have gluten-sensitive vegetarians and vegans dining at your table, this place covers all the bases. Whatever you order, make sure you save room for dessert because the mascarpone biscuits and coffee are the perfect way to end your stop here at Ai Tre Scalini.   
Distance: 900 meters (0.5 miles) from Trevi Fountain in Rome
Phone: +39 06 4890 7495
Ce Stamo a Pensà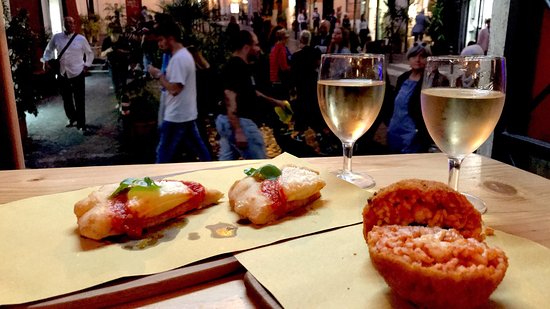 If you are in the mood for a little comfort food, walk yourself on over to Ce Stamo a Pensa. If it feels like a home-cooked meal, it's because it is. Mamma Maria is in house and making you some of the classic Italian dishes that our culinary dreams are made of.
If you aren't in the mood to leave your hotel room because you are worn out from a day out in the streets of Rome, have no fear; there are delivery options here and with amazing hours as well. This place is open late, so if you are in need of a late-night snack, they have you covered.
This place is little but mighty popular, so expect a crowded and busy room, but that makes the overall experience even more enjoyable. This lovely place is open from Sunday to Thursday from 10:30 AM (10:30 hours) to 12:00 AM (00:00 hours). On Wednesday, it is not open, but you can again come here on Friday and Saturday from 11:30 AM (11:30 hours) to 2:30 AM (2:30 hours).
Distance: 1.1 kilometers (0.7 miles) from Trevi Fountain in Rome
Phone: +39 06 6936 3154
Cuoco & Camicia
This restaurant is tucked away on a little street. You can find it about 500 meters away from the Colosseum. Come to this little oasis for an enjoyable meal and escape the hustle and bustle of the big city for a couple of hours while you enjoy a great dining experience. Chef Riccardo Loreni, along with his partner and sommelier Elisa, bring you a dining experience of "conscious slowness" with wine that pairs remarkably with their menu.
You will want to come here and savor the experience, and they have prepared it for you to enjoy that way. Everything is made in-house, and the chef is buying from local farms and local fishermen in order to highlight on the plate all the region has to offer. The menu changes seasonally, and there is a tasting menu you probably should just go ahead and order.
Come ready to slow down and enjoy the experience of some of the best food Rome has to offer. They only offer a limited amount of seats, and reservations are recommended. Relax and enjoy an amazing meal in a beautiful restaurant, you deserve it. Open hours are Sunday for lunch from 1:00 PM (13:00 hours) to 3:00 PM (15:00 hours), and dinner service is every day from 7:30 PM (19:30 hours) to 11:00 PM (23:00 hours).
Distance: 1.4 kilometers (0.8 miles) from Trevi Fountain in Rome
Phone: +39 06 8892 2987
Where to find the best restaurants in Monti neighborhood?
Monti is a part of Rome where everyone will easily find something they like. There, you can discover many different restaurants that suit every budget. It is known that in Rome, you can eat well at reasonable prices, and the Monti neighborhood is definitely no exception to this. What sets this part of the city apart is its proximity to several very popular tourist attractions, such as the Colosseum and the Trevi Fountain. The best restaurants in the Monti neighborhood are often not immediately visible from the street, as they don't need to attract tourists with their appearance.
Because of this, and also due to the large number of restaurants in a small area, it is advisable to check online reviews of restaurants that catch your eye. This way, you will not only find out if the desired restaurant serves quality food, but you will also get insight into prices and the menu. As in all major cities, restaurants with a view of the attractions are usually overpriced.
If you're not obsessed with taking good photos, and you are not an influencer, avoid such places. Not only will you pay too much for your meal, which often isn't worth the money, but you will also be eating surrounded by a huge crowd and noise. Therefore, it is always better to seek out restaurants hidden in small streets that aren't overrun by tourists. This way, you will truly experience an authentic Italian dining experience.
Check out more of our posts about Rome:
Hey there! Some links on this page are affiliate links which means that, if you choose to make a purchase, we may earn a small commission at no extra cost to you. We greatly appreciate your support!