Finding the best places to eat in Rome isn't easy. There are thousands of fantastic restaurants to choose from in the Italian capital! Traditional Roman cuisine has held strong over the years, with a huge number of local eateries putting out cacio e pepe and other signature dishes. On top of that, the younger generation of culinary masterminds has whipped up a variety of street food that have already earned their places as local staples.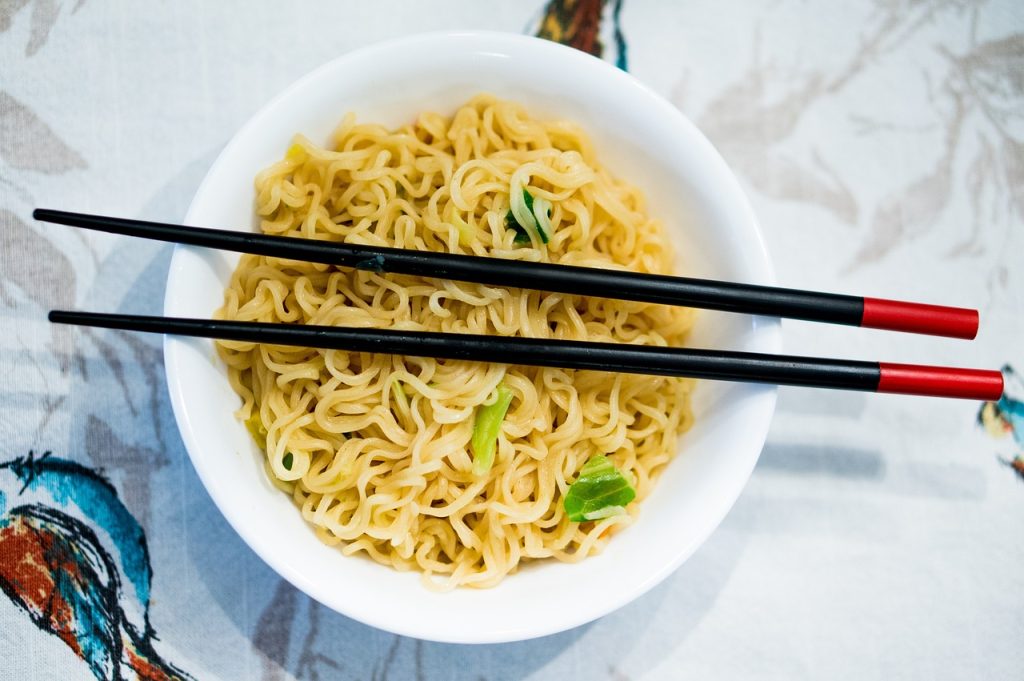 There's also a thriving international food scene waiting to be discovered. Rome isn't all pizza and pasta, after all. From Latin America to East Asia and beyond, almost all of the world's cuisines can be found somewhere among ruins and museums. Along with these are a handful of authentic Chinese restaurants. Read our guide for the best Chinese restaurants in Rome!
(This article contains 4 Chinese restaurants in Rome, which are best in our subjective opinion. The order of the restaurants is not related to the quality they offer. Every restaurant has its pros and cons, so choose the one based on your personal preferences.)
Ristorante Lin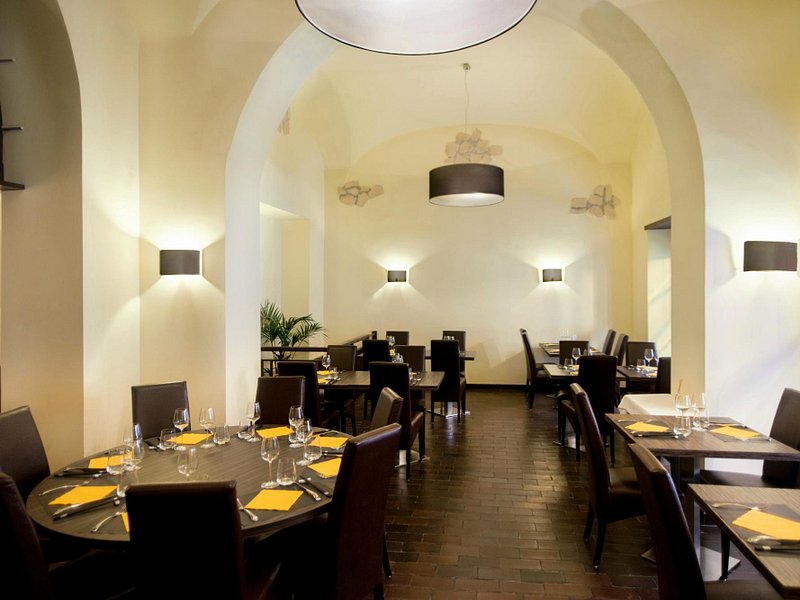 This elegant eatery provides some of the tastiest, most authentic Chinese food in all of Italy. It's based in the Salario district, not too far from Rome's modern art museum. It's a quieter district from a tourism standpoint but very alive with locals!
Established in 2015, the restaurant's menu focuses on Southeastern Chinese cuisine and produces a lot of homely flavors made with care. The chefs strive for balance and harmony between flavors, a factor essential to this regional fare.
Check their website for seasonal specials! You may be in for a treat, such as pork cheeks stewed in rice wine and a variety of spices. Either way, their regular menu is just as special. Start your meal off right with your choice of Chinese dim sum– tasty little dumplings with different fillings! You can have fresh, steamy dumplings full of beef or sea bass, and both are stuffed with fresh veggies and aromatic herbs too.
If you haven't filled up on dumplings, you should sample one of their first noodles and rice-based first courses. These are simple dishes with BIG flavor. You can get a hefty portion of stir-fried soy noodles with tons of veggies and shrimp or seafood fettuccine, a huge plate of noodles topped with perch, squid, and shrimp.
There are lots of fish and meat main courses to choose from, too. You can't go wrong between the stir-fried squid or the fried duck. Ristorante Lin is open from Monday through Saturday, from 11:00 AM (11:00 hours) to 2:30 PM (14:30 hours), and for dinner from 6:30 PM (18:30 hours) to 10:30 PM (22:30 hours). It's one of the city's top-rated Chinese restaurants, so tables are in high demand most evenings. Reserve your table through their website for the best results.
Distance: 2.7 kilometers (1.6 miles) from Trevi Fountain
Phone: +39 06 854 6270
Ristorante Cinese Wang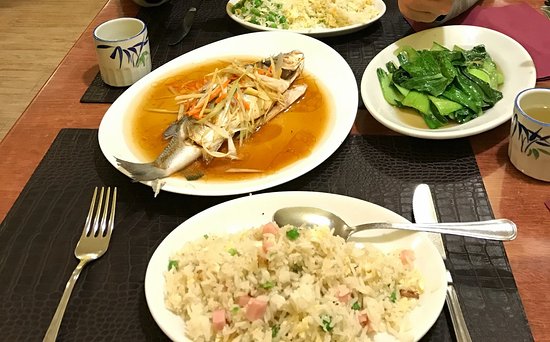 This delicious Chinese spot is right in the middle of the action! It's just a few steps away from Termini station, so there is a good chance your hotel will be nearby, or you can stop by to eat before catching your train to the airport or another city.
Ristorante Wang has the biggest, most diverse Chinese restaurant menu in town!
Start your meal with a number of different varieties of dim sum, salads, or soups, of which there are over a dozen each! Each features its own unique, spicy blend of spicy, sour, and umami flavors. The first-course menu has lots of rice and noodle dishes. Most of them are stir-fried with different types of meat and vegetables.
You can even get Korean fried rice with a spicier, more intense flavor. You may have a hard time with the meat dishes– there are just too many to choose from! Over a dozen beef, chicken, and pork plates are in unique sauces like sweet and sour, mushroom, or spicy chili.
You can stop by any day of the week except Tuesday to try their tasty dishes. They are open from 11:00 AM (11:00 hours) to 11:00 PM (23:00 hours). You can call ahead for a reservation, but service is quite fast, and you will rarely have to wait more than 10 minutes if there's a wait.
Distance: 1.4 kilometers (0.8 miles) from Trevi Fountain
Phone: +39 06 482 1487
Xiang Lou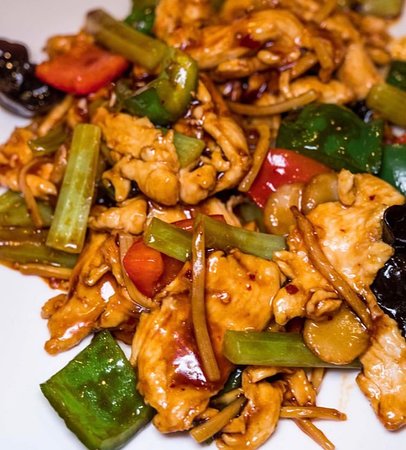 If you're feeling adventurous, head out of the city center for a special treat at Xiang Lou restaurant! Located in the quiet Pigneto district, you will get a much more local feel in this place. They serve up lots of Chinese classics in their small but cozy dining room.
Get started with an appetizer like fried beef dumplings, freshly prepared egg rolls, or creamy, rich crab rangoons. Their rice and noodle dishes are a hit among their loyal customers. Try some fried rice piled high with chicken or fried pork on top.
Noodle dishes are aplenty– stir-fried in mouth-watering sauces or served in huge bowls of soup bursting with flavor! If you still have room for the main course, you will be in for something special. Get a beloved classic- Peking duck cooked on cast iron and served still sizzling.
Spare ribs in a sweet, sticky glaze are another classic. Feeling fishy? Get the steamed shrimp served in their signature sauce. If you are in Pigneto and want a tasty bite, stop by Xiang Lou any day of the week from 11:20 AM (11:20 hours) to 4:00 PM (16:00 hours) and for dinner from 6:00 PM (18:00 hours) to midnight! They also have delivery options available via Glovo.
Location: Via di Acqua Bullicante 219
Website: no website
Distance: 5.8 kilometers (3.6 miles) from Trevi Fountain
Phone: +39 06 2440 7083
JiaMo Lab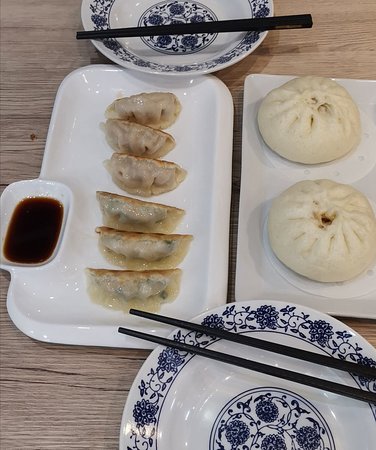 This place is all about street food. Located in Salario, it's the perfect place to get some tasty street eats to take with you on a walk. Their menu may be small, but every item is packed with huge flavors like you have never tasted before.
They have a few varieties of "ravioli" (what Italians call dumplings and buns) stuffed with various blends of spicy meat and veggies. They also have a couple of small noodle dishes. You can get your choice of meaty toppings like chicken and pork. Each comes with a generous pile of green herbs loaded on top for added flavor.
However, the one thing that will keep you coming back is the restaurant's namesake– Jiamo. For those who don't know, it's the Chinese version of a hamburger, invented centuries before the first hamburger! At JiaMo Lab, you can get beef or spicy, tender pork on your crispy, flaky bun.
Both are huge crowd-pleasers. Whichever you choose, they go great with a Tsingtao Chinese beer, also served onsite. You can stop by daily from 12:30 PM (12:30 hours) to 9:30 PM (21:30 hours), but only until 3:00 PM (15:00 hours) on Tuesdays, for your jiamo fix. Service is quick and efficient, so don't be discouraged if there's a line!
Distance: 2 kilometers (1.2 miles) from Trevi Fountain
Phone: +39 388 834 8616
Where to find the best Chinese restaurants in Rome?
Rome has a pretty good number of Chinese restaurants, but most of them are located a little bit out of the center and most attractions. Still, if you are a Chinese food lover, you will have plenty of options. In this article, you can find restaurants that are close to Rome center, but if you don't mind going further away, we recommend visiting Ristorante Cinese Sichuan and Restaurant Dumpling Bar.
Check out more articles about Rome:
Hey there! Some links on this page are affiliate links which means that, if you choose to make a purchase, we may earn a small commission at no extra cost to you. We greatly appreciate your support!