Are you in Rome on a Monday? You may have heard that a lot of shops, restaurants, and attractions are closed. This is because of a law that requires businesses to give their employees at least one day off. It's up to business owners to decide which day that is, but many choose Monday. This may mean that the restaurant you found on Tripadvisor that you wanted to try so badly may not be open!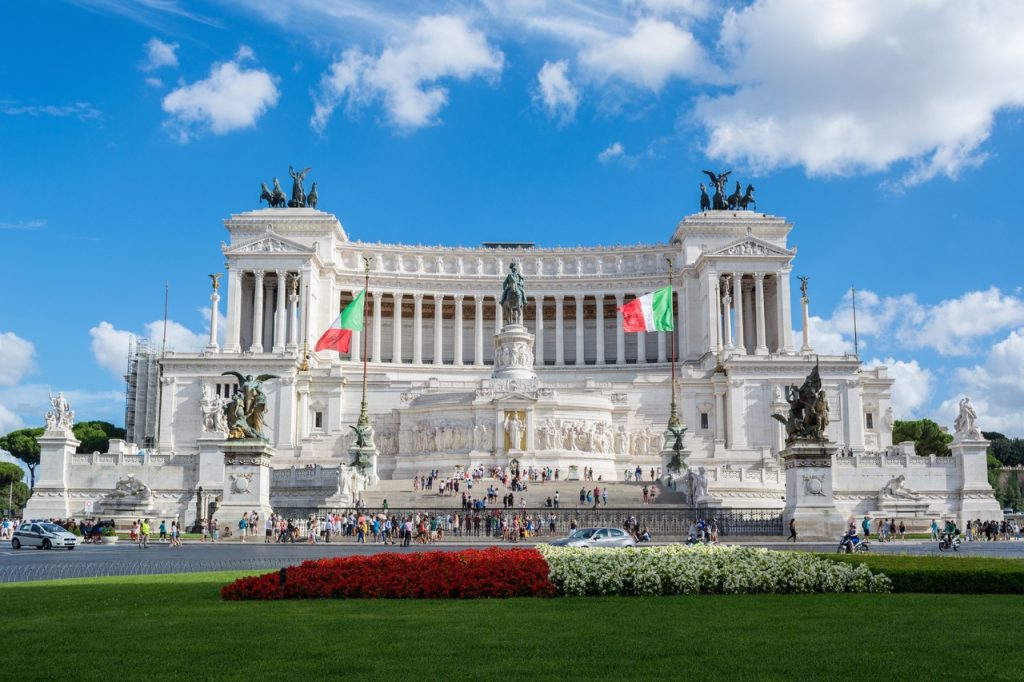 However, don't assume that a Monday is wasted if spent in Rome. Plenty of places stay open! You will hardly notice the difference, as the city is still plenty lively with attractions and events to fill your day with. Read our guide to find out more about what to do in Rome on Monday!
See the main attractions. They're open!
Contrary to popular belief, most historic sites are open on Mondays. But, museums are the exception. Most of them, such as the Borghese Gallery, close their doors on the first day of the week.
The Colosseum, on the other hand, is open from 9:00 to 16:30, the same hours as any other day! Though perpetually stuffed with tourists all year long, you can still go on Mondays. Just buy your tickets in advance to avoid the hassle of waiting to get them, then waiting again to get inside. It's busy even in the dead of winter.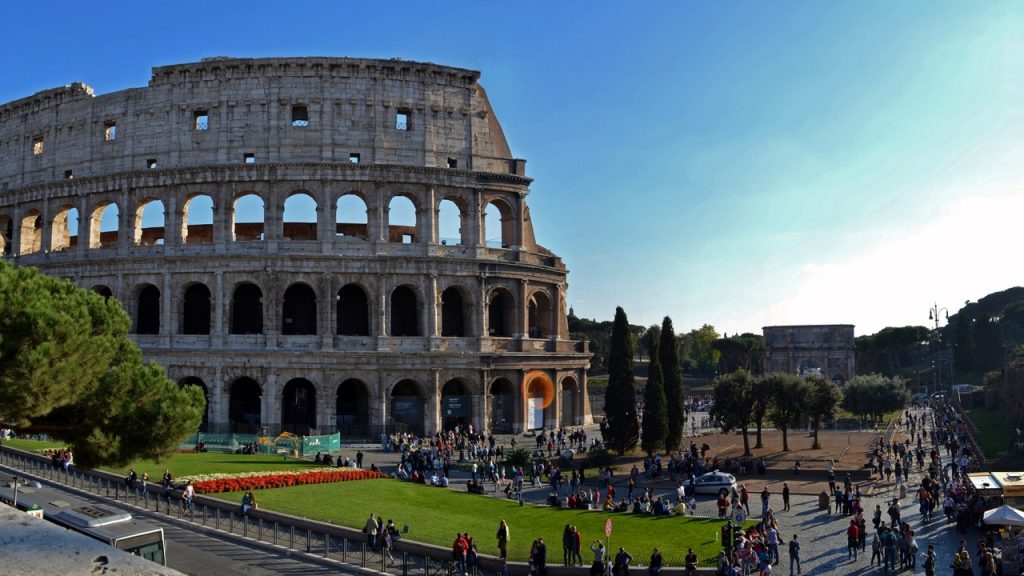 This Monday exception applies to most other big sites in the city. Visit the Roman Forum, The Palantine, and many more. What's better, is coming on a Monday may help you beat the crowds. It may be busy still, but you will avoid shoulder-to-shoulder foot traffic found on the weekend.
The Vatican Museum, though technically not in Rome, is an exception to the museums closed on Mondays. Also, Vatican City and St. Peter's Square are open and free to the public. Some areas, like the Sistine Chapel, cost money to get into and sell extremely limited tickets, so book them in advance. If visiting on Monday, be prepared to wait to get into the site because it closes on Sunday and many visitors wait around town to visit.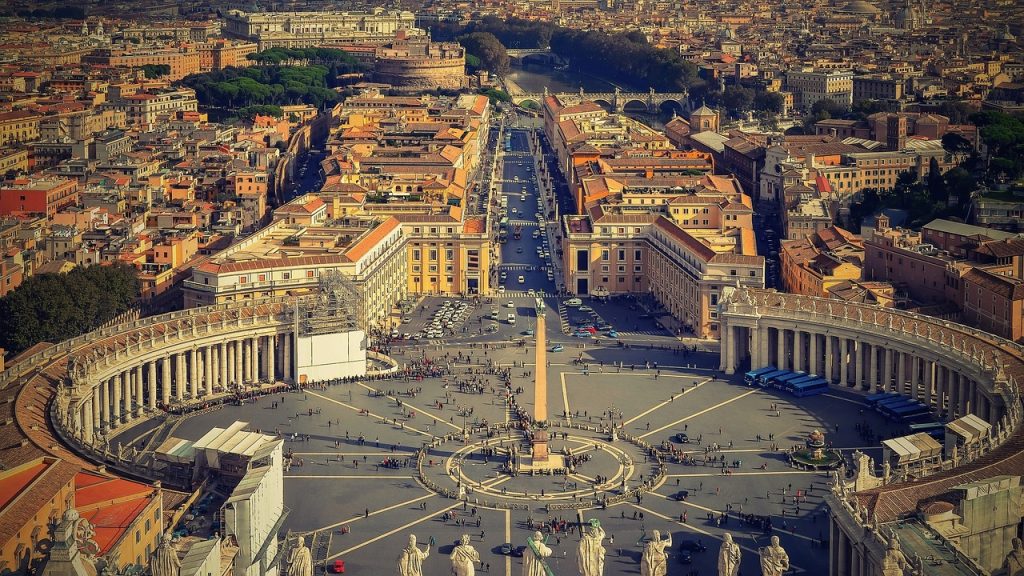 Later in the day, you can hit the Pantheon or Castel Sant'Angelo. These Rome icons are open until 18:45 and 19:30, respectively. With some careful planning, you can fit three or more of these attractions into one day. Some of Rome's best pieces of architecture and history never close. Instead, they wait for you to come and admire them 24/7. Places like Trevi Fountain and Piazza Navona are great ways to fill your Monday if you are disappointed by the museums closing.
Go on a free walking tour
Most free walking tour providers don't change anything for Mondays. You can get a guide and live Rome's history as you walk its streets. There are tons of itineraries and themed tours. For example, some might focus on important Ancient Roman sites, while others may look at World War II history, street art, or religious history.
They're tailored to suit all interests. More general walking tours hit big areas like Trevi Fountain, the Roman Forum, The Spanish Steps, and many more. Your guide will point out things of significance that you would have simply passed by on your own. Rome is special like that– there are few cities in Europe with as much ancient history lying in plain sight!
Your tour will probably take you to the exterior of some of the most famous sites. However, keep in mind that you will need to purchase tickets or a package tour if you want a guide to take you inside places like the Colosseum or Pantheon. The guide will mention a few facts about the place, share a few warnings about scams and tourist traps, and then move on to the next site.
Explore the Hidden Gems
In a city as rich with history and striking architecture as Rome, you might be surprised to hear that there are several attractions that people never visit! While the museums are closed, go check out some of these sights that are off the beaten path.
Ruins and Cats
In the heart of the city, Largo di Torre Argentina, some ruins in a busy square, have been turned into a cat sanctuary! From the street, you can watch them lounge around in the ruins of an old temple. People often pass them by without noticing. However, if you stop and focus for a second, you will see them all over the place! They play all day, chasing each other around stone pillars and hopping over altars. People aren't allowed on the grounds of the ruins, but there are guardrails all around the site from which you can watch the cat colony down below.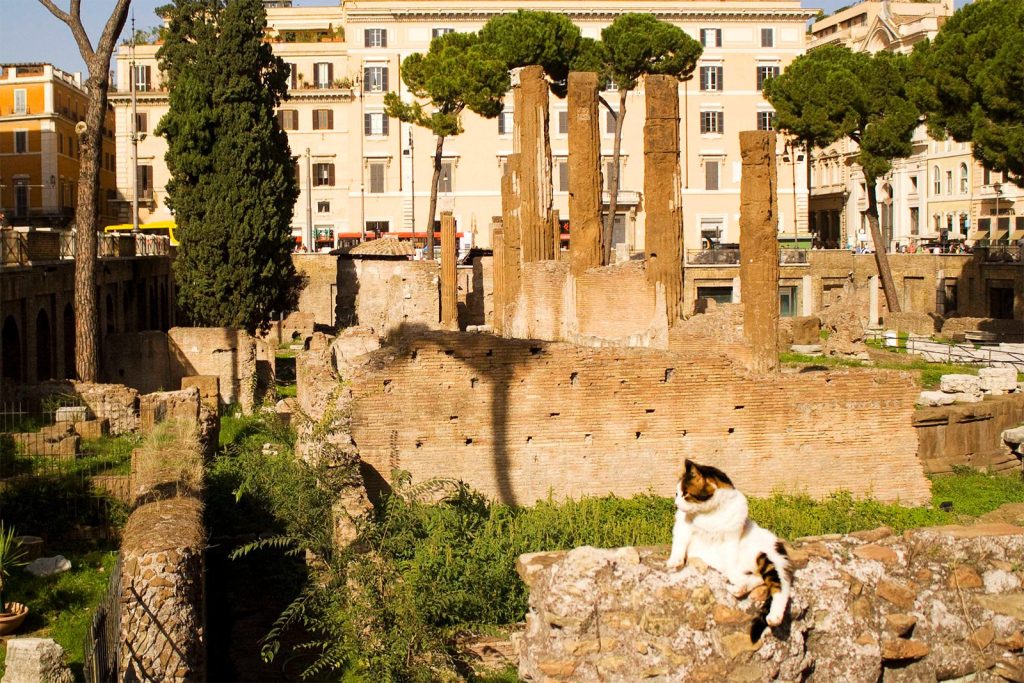 How did they come to live here? The temple was excavated in 1929, and soon stray cats from all over the city started to appear there, making it their unofficial home. Eventually, a group of volunteers opened a shelter next to the site where they bring in sick and disabled cats and give them the best life they can have.
Golden Arches and Roman Walls
It's hard to imagine McDonald's and Ancient Rome fitting together in one sentence. However, Roma Termini train station is home to a Mickey D's with a 2,500 Roman stone wall! This thing is 100% genuine and sits in the middle of the dining room. This wall wasn't brought in as a prop. Rather, the restaurant's interior was built around it. It's part of the defensive barrier known as the Servian wall, pieces of which can be found in different parts of the city.
The Vespa Museum
At least one museum stays open on Mondays, and it's a quirky little one dedicated to a staple of modern culture and city life in Italy! The Vespa Museum is a small space in the basement of a bike shop dedicated to the scooters and their history.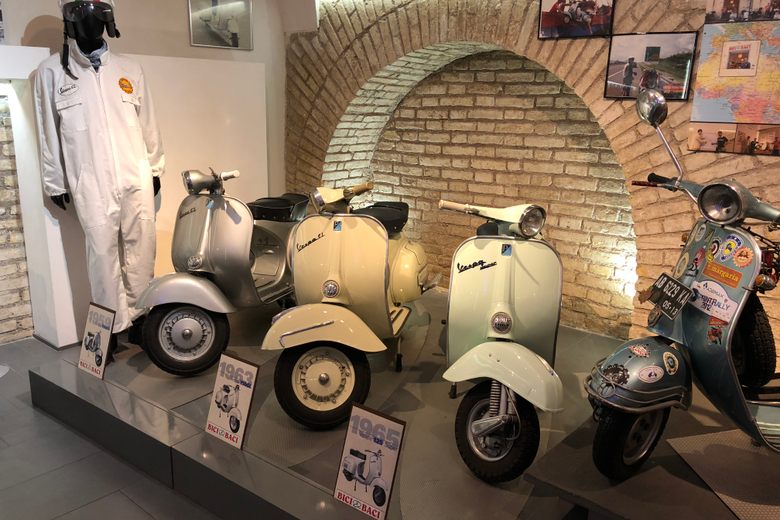 The gallery is complete with a collection of several vintage models in perfect condition on display. The walls are also covered with photos of celebrities on Vespas, images which no doubt popularized the Italian scooters. The best part is that entry is free and the museum is open every day! If you feel inspired to ride a Vespa after your visit, they're available to rent upstairs.
Eat as the Romans do
The Roman population doesn't go hungry on Mondays! Though many iconic eateries take the day off, plenty more stay open. These range from street bites to sit-down establishments.
The best Roman street food
Like most Italian cities, Rome has its own culinary scene from which several unique dishes were born! One of these is suppli, a delicious fried ball of risotto or pasta that's much smaller and less dense than the Sicilian arancini. They started out making them just one way with rice, tomato sauce, and mozzarella. Nowadays, places like Supplizio have a full menu of them, offering various tastes of Italy in these little fried balls. Try the original or go all out with carbonara, beef, and fennel, or the Roman pasta cacio e pepe.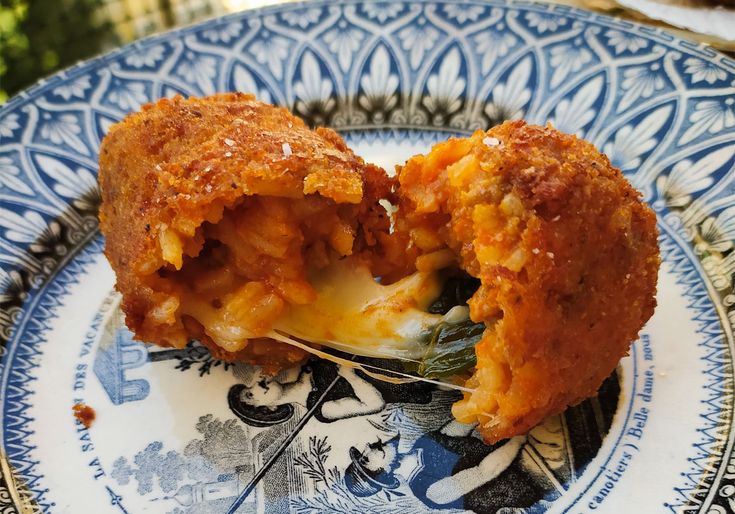 A common theme among Roman street food seems to be incredible tastes and flavors rolled up into a little ball. Trapizzino is another local staple. Simply put, these are meatball sandwiches, but there's so much more to them! They're served in little triangular buns that strike a magical balance of being both fluffy and crispy at the same time.
The flavors have evolved with the dish's popularity. Today, you can still go for the original– a meatball in tomato sauce and mozzarella. If you are feeling adventurous, you can branch out to experimental versions like beef tongue in salsa verde, oxtails, or anchovies in cream. Trapizzino stands are all over town and almost all of them are open on Monday!
Pizza like you've never had before
It has the same look, ingredients, and flavors as a pizza, but it's in a category of its own! Pinsa is another Roman creation that you need to try. This cousin to pizza uses a different combination of yeast and flour types to get a consistency more like a thin, oval-shaped focaccia. Then, it's topped with a red or white sauce, plus anything else you'd put on a typical pizza.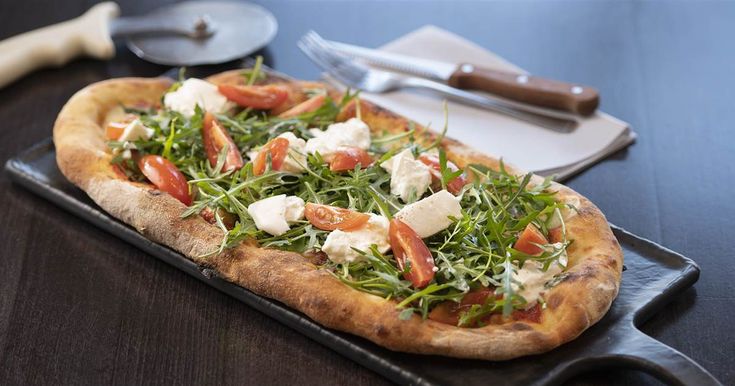 The best part is that pinsa doesn't take Mondays off! You can find places around town pumping out the crispy flatbreads any day of the week. If you are near the Vatican, try Mpò, a little pinseria just a few blocks away from the Holy See.
For something more traditional…
While street food spots keep popping up and growing ever more popular, there are still plenty of down-home eateries that are keeping longstanding Italian traditions alive. Though many take Monday off, Trattoria Morgana is a great place to see these traditions at work. Though just a few blocks away from the Colosseum, this place is surprisingly quiet and undiscovered by the tourist population that passes through the neighborhood.
This tiny restaurant has a welcoming atmosphere and kind, attentive staff. It's one of the best places to taste classic Roman dishes, like cacio e pepe– a deliciously simple dish of spaghetti, cheese, and black pepper. They're open for lunch from 12:30 PM (12:30 hours) to 3:00 PM (15:00 hours) and dinner from 7:00 PM (19:00 hours to 11:00 PM (23:00 hours) on Mondays, but due to the lack of open restaurants, you should reserve a table!
Check out more articles about Rome:
Hey there! Some links on this page are affiliate links which means that, if you choose to make a purchase, we may earn a small commission at no extra cost to you. We greatly appreciate your support!